Search company, investor...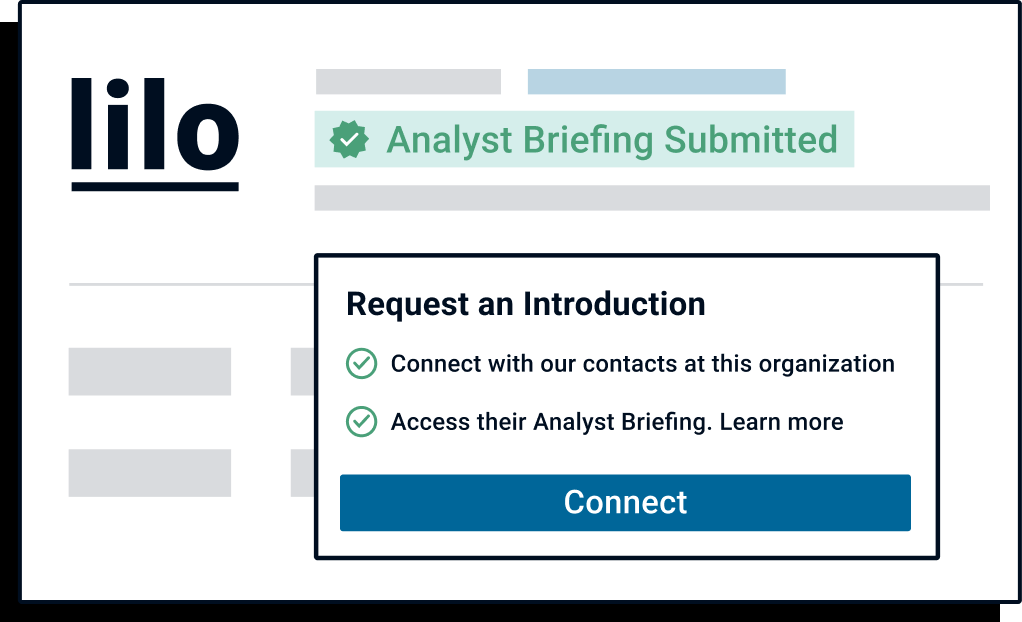 Want to inform investors similar to Hans-Peter Porsche about your company?
Submit your Analyst Briefing to get in front of investors, customers, and partners on CB Insights' platform.
Latest Hans-Peter Porsche News
Who's Who In The Billionaire Porsche Family?
Oct 7, 2022
The billionaire descendants of the man who started Porsche are one step closer to becoming the most powerful family in cars. 2:12 PM IST, 07 Oct 2022 2:12 PM IST, 07 Oct 2022 2:12 PM IST, 07 Oct 2022 Save Ferdinand Karl Piëch and his second wife, Ursula, in Berlin in 2013. Photographer: Target Presse Agentur Gmbh/Getty Images Europe ADVERTISEMENT (Bloomberg) -- Forget BMW's Quandts, the prestigious Agnellis of Fiat, and America's Ford clan. The billionaire descendants of the man who started Porsche are one step closer to becoming the most powerful family in cars. (Bloomberg) -- Forget BMW's Quandts, the prestigious Agnellis of Fiat, and America's Ford clan. The billionaire descendants of the man who started Porsche are one step closer to becoming the most powerful family in cars. Porsche AG went public on Sept. 29, reaping $9.1 billion in proceeds for parent group Volkswagen AG with a total valuation of $73 billion. A complex deal that beat fierce market headwinds, it was Europe's largest initial initial public offering in more than a decade. The IPO restores to the family an asset it had long coveted: a  blocking minority on Porsche's supervisory board, which lets the company determine its fate without having to answer to overlords at VW. The Porsche and Piëch clans, through their investment firm Porsche SE, already had 53.3% of the voting rights and a 31.9% overall capital stake in VW. That means Porsche SE effectively controls all of VW, except for a 20% blocking minority long held by the State of Lower Saxony, according to Bloomberg Intelligence. Porsche now also has 12.5% of the offered shares in Porsche AG and 25% plus 1 share of Porsche AG's voting stock. That's how powerful they are. "We are separating both businesses very clearly," Oliver Blume, the chief executive officer of Volkswagen Group and of Porsche AG, told Bloomberg last month. Blume is not related to the family. "We won't have conflict in between, so it will work." Still, if there's any word that describes the Porsche-Piëch lineage, it's conflict. With decades of bitter rivalry and intrigue, back-stabbing and Nazism, the story of the Porsche-Piëch legacy plays out like, but in German. It started with Ferdinand Porsche, Adolf Hitler's preferred engineer, who founded his eponymous company in Stuttgart, Germany, in 1931. Today, patriarch Wolfgang Porsche, the 79-year-old grandson of the founder, is nearing the end of his influence as chairman of the supervisory board of Porsche SE and Porsche AG. Insiders are watching closely to see who might take the lead in this Austrian-German family with a past as plagued as it is prestigious. No one is a shoo-in for the role. The Birth of the Legend  Austrian by birth, company founder Ferdinand Porsche developed Nazi military tanks, the V-1 Flying bomb, and the VW Beetle—the last in response to a request from Hitler. Porsche founded his eponymous consulting firm with son-in-law Anton Piëch and other financial backers; Josef Stalin was a prospective client, although Porsche turned him down on account of the language barrier. Rare cars, such as the controversial Type 64 that created to demonstrate Nazi power, emerged from Porsche's early collaborations. By 1945, he was sitting in a French prison for war crimes committed as an SS officer during World War II. When Porsche died in 1951, his assets were equally divided between his two children, Ferry Porsche and Louise Porsche, who had married Anton Piëch. (That's how half of the Porsche family bears the name Piëch, which those with the Porsche name have long used as a point of derision to rile the cousins.) Ferdinand and son Ferry Porsche developed cars and technologies for years with Volkswagen, which was founded in 1937 by the Nazi Party's German Labor Front. Porsche has owned varying amounts of VW since it was privatized in 1960. In 1993, Porsche family member Ferdinand Karl Piëch took the helm at VW and remained as chairman until 2015. Ferry, who was also arrested for wartime activity with the SS, kept the Porsche company running while his father was in prison. He was central to building it into the takeover-proof fortress it is today. In 1948, he and Anton Piëch met to lay the groundwork for plans that would eventually become the "VW Law" of 1960, which gives Lower Saxony 20% of VW's ordinary shares and is classed as a blocking minority. The law, in theory, protects the company from a hostile takeover. The arrangement still holds strong. Ferry developed the first widely recognized Porsche, the Beetle-like 356, and became chairman of the board of management of Porsche; he was honorary chairman of the board until his death in 1998. His sister was involved in running the business, too, though to a lesser extent. It was the reign of her son Ferdinand Karl Piëch that for decades set the tone for modern Volkswagen's growth. Family Feud On his death, Ferdinand Porsche gave son Ferry and daughter Louise and their four children each a 10% share in his estate. From there, the families diverge as sharply as the Biblical story of Isaac and Ishmael. The third generation of the Porsche-Piëch saga brought the struggle for control of Porsche (and increased power at VW) to new dramatic heights. Louise sent her children to militaristic boarding schools, while Ferry sent his own to more relaxed Waldorf schools that focused on creativity. The contrast between the two philosophies fueled the already hypercompetitive conflict among vindictive individuals in the family. "Crafts, crocheting and singing," is how the Piëchs belittled their cousins' Waldorf experience, compared to their own strict training. The disputes reached a fever pitch in the late 1960s and early '70s, when four primary descendants were all working at Porsche: Ferry's son, designer Ferdinand Alexander Porsche (aka Butzi); his brother, production chief Hans-Peter Porsche; Louise's son, distribution chief Hans Michel Piëch; and his brother, chief of research and development Ferdinand Karl Piëch. A family meeting and attempted reconciliation led by Ferry in Zell am See, Austria, in 1970 served only to deepen the divide. (In the early 1980s, Ernst Piëch, another of Louise's sons, tried to sell his portion of family shares to Arab investors but was stymied when the family raised 100 million Deutschmarks to block the deal). The family decreed as of 1972 that no family member could work in the future at Porsche, which would be operated only by outside managers. Butzi Porsche then founded Porsche Design as an outside operation, which produced sunglasses, skis, and watches, among other collectibles. (In 1964, Butzi had unveiled the single most important item to come out of the Porsche factory, the 911 sports car. Today, the 911 contributes 30% of the company's earnings, though it accounts for only 14% of sales volume.) Ferdinand Karl Piëch, Butzi's cousin, was also forced to comply with the family rule that no member should work at Porsche. After being kicked out from his job at Porsche, the famously short, dyslexic scion worked his way up through the Audi ranks in the 1970s and '80s, developing such icons as the Audi 100 sedan and Audi Quattro road and rally car. In 1993, he became chairman and CEO of the VW Group, which included his previous employer Audi, and to which he added Lamborghini, Bentley, and Bugatti in acquisitions. Piëch also launched a legendary counterattack on Porsche after his cousin Wolfgang quietly started acquiring shares of VW in the early 2000s to attempt a takeover. After the financial crisis of 2008 left Wolfgang Porsche desperate for money and unable to complete the coup, Piech flipped the tables on his cousin and instead took over Porsche for VW in 2009. The attack was in character for Piëch, who had already stolen the heart of Marlene Porsche, his cousin Gerhard Porsche's wife. Marlene left Gerhard for Piëch, creating a potential power imbalance in the family because Marlene retained a portion of Gerhard's shares after she divorced him. Marlene and Piëch never married; they share two children. In all, Piëch fathered 13 offspring by four different women. A study published in in 2021 described his personality as "mainly represented by the assertive-sadistic, confident-narcissistic, and paranoid-paraphrenic prototypes." Piëch left his position as chairman of VW in 2015, perfectly timed to let his successor and protege, Martin Winterkorn, take the fall for the diesel emissions scandal that has cost the company more than $30 billion and counting. Before his death in 2019, described the company culture Piëch had created at VW as "North Korea without the labor camps."  Since then, things at the family business have changed—at least a little bit, says Michael Dean, an automotive analyst for Bloomberg Intelligence: "It's much more cordial in the family now that [Ferdinand] Piëch has gone." With Wolfgang Porsche's time nearing an end, the question is how long it will last. Heir(s) Apparent As the chairman of the family's business interests, Wolfgang Porsche is the de facto family spokesman for founder Ferdinand Porsche's 80-plus progeny across five generations. The avid hunter and painter eventually led the family back to strength, as evidenced by the recent IPO. Others play big roles in the power dynamic, too, even if the core of the family structure becomes decentralized after Wolfgang departs. Hans Michel Piëch, son of Louise and Anton Piëch and slightly older cousin of Wolfgang, ranks second. A trained lawyer who leads a quieter public life, he sits on the boards of both VW and Porsche SE. Ferdinand Oliver Porsche, Wolfgang's nephew and Butzi's son, is another top officer. Oliver, as he is known, is the longest-serving member of the family's fourth generation to sit on the boards of Volkswagen Group, Volkswagen AG, and Porsche SE. Precious little is publicly known about the reclusive 61-year-old businessman's private life, although he is a prominent candidate for the top dog role when Wolfgang and Hans Michel are gone. "Oliver could be the heir-apparent; he's on a lot of boards," says Dean. Peter Porsche, son of the train-obsessed Hans-Peter Porsche and great-grandson of the founder, is the largest shareholder in the fourth-generation of the family, thanks to an inheritance from his father, and sits on the Porsche SE board. He has sway at Porsche SE but less of an overt desire to dominate cars than his counterparts: The music therapist in 2012 published a book entitled I don't need to destroy anyone to do business," he told Bloomberg in 2016, manifesting a polar opposite mentality to how the company had always been run. Hans Michel Piëch's son, Stefan Piëch, is another, possibly gentler, player. He sits on the Porsche SE board and runs a media company that licenses family programming. Said Stefan in a 2021 interview about his business: "We all grew up with . When you consider that preschoolers are already looking at this today, something is obviously wrong. War is no star."  Of the others, Hans Michel's nephew, Josef Ahorner, 62, sits on the Porsche SE and Audi boards; his sister, Louise Kiesling, sits on the board at VW. Hans Michel's daughter, Julia Kuhn-Piëch, also sits on the VW board. Mark Phillip Porsche, one of Butzi's sons, sits on the board at MAN, a VW-controlled commercial trucking company, as does Julia Kuhn-Piëch and another cousin, Stephanie Porsche-Schröder. Younger family members dabbling in horsepower include Toni Piëch, who started the aspiring manufacturer Piëch Automotive in 2016. Ferdinand R.W. Porsche, known as Ferdi, has an Instagram feed laden with air-cooled Porsches and is involved with promoting the annual ice races in St. Moritz; he has been in Los Angeles recently with Wolfgang, attending private dinners hosted by high-net-worth Porsche collectors. Diana Porsche, who maintains a presence on Instagram, is an elite equestrienne. These members are not listed on the Bloomberg's Billionaires Index, though the deal won't be finalized through their holding company until January. They may not mind. "The younger generation is pretty low-key," says Dean. "They see themselves as entrepreneurs more than anything." More stories like this are available on bloomberg.com ©2022 Bloomberg L.P.
Hans-Peter Porsche Investments
1 Investments
Hans-Peter Porsche has made 1 investments. Their latest investment was in Xarion Laser Acoustics as part of their Seed VC on December 12, 2016.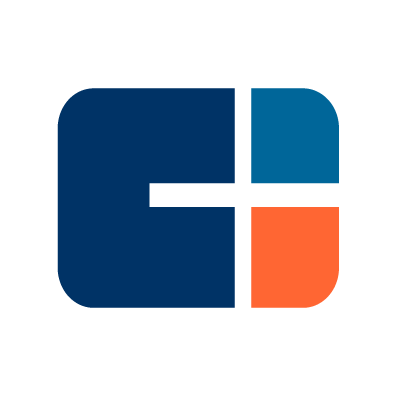 Hans-Peter Porsche Investments Activity | Date | Round | Company | Amount | New? | Co-Investors | Sources |
| --- | --- | --- | --- | --- | --- | --- |
| | | | | | | |
| | |
| --- | --- |
| Date | |
| Round | |
| Company | |
| Amount | |
| New? | |
| Co-Investors | |
| Sources | |