Search company, investor...
Incubator/Accelerator
Halcyon Incubator
BUSINESS PRODUCTS & SERVICES | Consulting & Outsourcing / Management & Strategy Consulting
halcyonhouse.org/incubator
About Halcyon Incubator
Halcyon Incubator is an immersive incubator that focuses on both social impact and profit. During this 18-month fellowship, a diverse cohort of fellows receives free residency and workspace, mentorship and leadership coaching, robust support from business consultants, and a living stipend to develop their entrepreneurial vision into reality.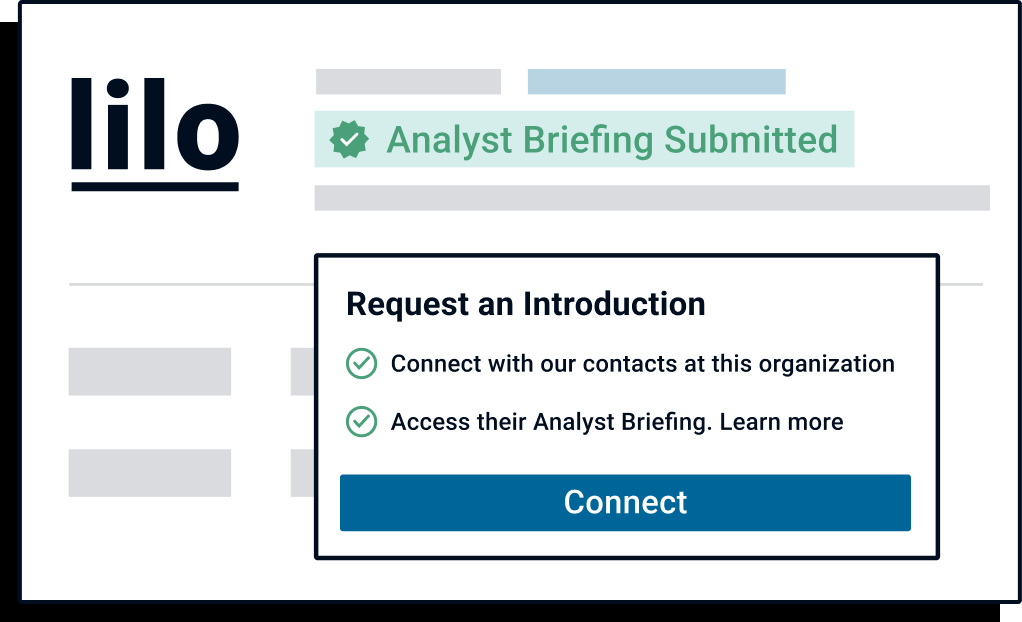 Want to inform investors similar to Halcyon Incubator about your company?
Submit your Analyst Briefing to get in front of investors, customers, and partners on CB Insights' platform.
Latest Halcyon Incubator News
Soup-To-Nuts Podcast: Cureate is restoring the 'small business American dream' by connecting local entrepreneurs with large buyers
Apr 6, 2021
Years before the coronavirus pandemic shined a harsh light on the fragility of long, global supply chains dominated by a handful of multinational companies, Kim Bryden founded Cureate to connect local food and beverage manufactures with large institutional purchasers to meet growing consumer demand for local products, empower entrepreneurs, and "shift the dollar back" to communities. To meet this ambitious goal, Cureate ​takes a multi-prong approach, including educating entrepreneurs, facilitating procurement of local good by large buyers and consulting with businesses of all sizes and other stakeholders, such as city governments, to help them reimagine retail and economic development opportunities. Now, after fine-tuning its strategy over the past seven years and working with the Halcyon Incubator ​, Cureate is ready to expand beyond its home base in Washington, DC, to help entrepreneurs and other communities leverage their full potential and, as Bryden explains, ultimately restore the "small business American dream." In this episode of FoodNavigator-USA's Soup-To-Nuts podcast ​, Bryden shares what is behind consumers' growing interest in local products and the development of a more sustainable and equitable marketplace, what it means for companies of all sizes and how the ongoing pandemic accelerated this trend. She also shares details on Cureate can help entrepreneurs and large businesses alike seize this opportunity. Finally, as the founder of a startup, Bryden also shares lessons she has learned and where Cureate is going next. [Editor's Note: Never miss another episode of FoodNavigator-USA's Soup-To-Nuts Podcast – subscribe ​today.] ​ Breaking free of the status quo​ Despite growing consumer demand for local products in recent years, the food and beverage industry continue to be dominated by large multinational businesses that operate long, global supply chains. And while this approach means most of can find anything we want at any time of year, Bryden says the trade off is a concentration of wealth and power in the hands of a few at the expense of local economies and smaller entrepreneurs. In addition, she notes, this approach is vulnerable to breakdowns that can cripple the industry, as seen during the early months of the pandemic when foodservice dried up overnight and consumer demand at retail far outpaced what the channel could deliver. "We're starting to see what happens when that's the status quo. We have a global efficient supply chain that devalues labor and cares very little about environmental impact. When global pandemics strike, we have very little understanding of how to scale up manufacturing and processing in our backyards. And, third, most importantly, money is pulled out of our communities into the hands of a few, creating more power and wealth imbalance,"​ Bryden said. "To me, that does not sound like the small business American dream."​ As Bryden noted, the pandemic exponentially intensified this dynamic, but she adds it also is creating an opportunity for real change that Cureate is poised to help push forward. "We want people to think about sustainability, diversity, equity, and inclusion, all of thse things that create a more just and equitable marketplace. And we have this opportunity, right now, to do that. There is this whole mantra coming down from the federal government of building back better and it is an opportune time to say, you  know what, this particular system is no longer serving us,"​ she explained. Cureate offers an alternative system that tackles the problem at both entrepreneurial and retailer or institutional levels. At the entrepreneurial level, Bryden explains, Cureate is empowering founders and local businesses through education and by providing tools to scale successfully. "Through our Cureate courses, we often say you might make jam, but not know how to run a jam business,"​ and Cureate can help by providing educational opportunities that cover different types of business acumen and opportunities, Bryden said. "We really talk people though their go-to-market strategies, how are you thinking about your business operations, your culture, your marketing strategy, your pricing strategy, what do you need on a sales sheet in order to pitch a buyer appropriately,"​ she explained. In addition to the tactical elements, Cureate focuses on how to build a business that best suites the life that entrepreneurs want to live. Cureate builds on this education by offering real-world connections through is procurement program, which also helps institutions, retailers and local governments connect with startups and entrepreneurs in the area to support the surrounding economy while also meeting consumer demand for local products. Through its proprietary procurement platform and operating system, Cureate works with local purchasing teams to be the point of contact with multiple local manufacturers so that the experience feels more akin to working with a national distributor. But by acting as the representative for local businesses, Cureate and purchasers can have an outsized impact on the local economy. Ultimately, Bryden says the goal at Cureate is to have the education and procurement components work in concert so that entrepreneurs going through the education side are funneled into procurement, and those on the procurement side have access to learning opportunities and consulting services from Cureate to help them grow. An empathetic partner​ One reason that Bryden says Cureate is able to show up empathetically for both sides of the marketplace is because it is a startup and therefore understands the challenges and opportunities that small businesses face. At the same time, Bryden has a professional background on the retail side and, along with her team, bring a wealth of experience and knowledge from the institutional side. But like any startup or founder, Bryden acknowledges she didn't have all the answers at the starting line and has benefited as a participant in the Washington, DC-based Halcyon Incubator. As she explains, Halcyon is unique in that it offers residential fellowships but doesn't take any equity in the ventures. "What I really appreciate about Halcyon's structure is we're not just thinking through the fundamental tactics of how you grow and scale a business, but we also get executive leadership coaches, we check in on how we're doing personally as individual human beings and make sure that we're building resilient and sustainable strategies,"​ she said. Rapid expansion on the horizon​ Bryden adds that her experience at Halcyon has also prepared her for Cureate's next venture, which is to push beyond its current Mid-Atlantic boundaries into Northwest Arkansas after the Northwest Arkansas Council selected her venture for its $10,000 "Life Works Here" talent initiative. As Bryden prepares to spend the summer in Arkansas, she said she is excited to explore the area from a spoke and hub perspective and to tap into surrounding towns, including Memphis, Oklahoma City and St. Louis. At the same time that the company will expand in the Mid-Atlantic region with a goal of touching the surrounding area, including the Raleigh Durham golden triangle area and the Appalachia, she said. If the jump from the Mid-Atlantic to Arkansas seems unexpected, Bryden explains the idea came after she went on a "cross country listening tour" last October to learn more about how non-coastal food and beverage small businesses and small towns are innovating and adapting. As she explains in a special series of her podcast The Tidbit, which she calls The Tidbit Takes the Road, she was blown away by the creativity and agility of the communities and entrepreneurs there. If folks are interested in learning more, they can listen to the podcast at thetidbit.simplecast.com. Copyright - Unless otherwise stated all contents of this web site are © 2021 - William Reed Business Media Ltd - All Rights Reserved - Full details for the use of materials on this site can be found in the Terms & Conditions
Halcyon Incubator Investments
34 Investments
Halcyon Incubator has made 34 investments. Their latest investment was in SEEDschool as part of their Incubator/Accelerator on July 7, 2023.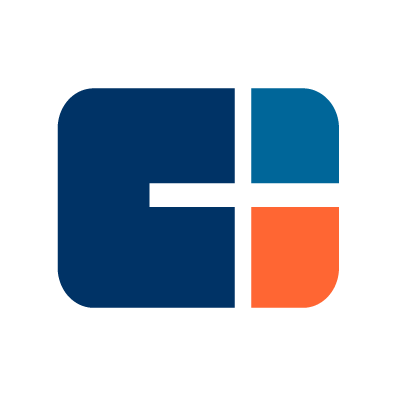 Halcyon Incubator Investments Activity | Date | Round | Company | Amount | New? | Co-Investors | Sources |
| --- | --- | --- | --- | --- | --- | --- |
| | | | | | | |
| | Incubator/Accelerator - II | | | | | |
| | | | | | | |
| | | | | | | |
| | Incubator/Accelerator - II | | | | | |
| | | | | | |
| --- | --- | --- | --- | --- | --- |
| Date | | | | | |
| Round | | Incubator/Accelerator - II | | | Incubator/Accelerator - II |
| Company | | | | | |
| Amount | | | | | |
| New? | | | | | |
| Co-Investors | | | | | |
| Sources | | | | | |
Halcyon Incubator Fund History
1 Fund History
Halcyon Incubator has 1 fund, including Halcyon Fund.
| Closing Date | Fund | Fund Type | Status | Amount | Sources |
| --- | --- | --- | --- | --- | --- |
| | | | | | |
| | |
| --- | --- |
| Closing Date | |
| Fund | |
| Fund Type | |
| Status | |
| Amount | |
| Sources | |
Halcyon Incubator Partners & Customers
3 Partners and customers
Halcyon Incubator has 3 strategic partners and customers. Halcyon Incubator recently partnered with CareFirst BlueCross BlueShield on October 10, 2019.
Halcyon Incubator Team
4 Team Members
Halcyon Incubator has 4 team members, including current Founder, Chief Executive Officer, Kate Goodall.
| Name | Work History | Title | Status |
| --- | --- | --- | --- |
| | | Founder, Chief Executive Officer | |
| | | | |
| | | | |
| | | | |
| | | | | |
| --- | --- | --- | --- | --- |
| Name | | | | |
| Work History | | | | |
| Title | Founder, Chief Executive Officer | | | |
| Status | | | | |