Search company, investor...
About Gund Investment Corporation
Gund Investment Corporation is the private investment firm of Gordon Gund. The firm invests in privately held companies as well as public securities and real estate. A prominent philanthropist, Mr. Gund is co-founder of The Foundation Fighting Blindness, a non for profit organization driving research to find causes, treatments and cures for retinitis pigmentosa, macular degeneration, Usher Syndrome, and other retinal degenerative diseases. Gund Investment Corporation is located at 14 Nassau Street, Princeton, NJ 08542.
Are you an investor?
Submit your portfolio details now to be considered in our investor rankings.
Latest Gund Investment Corporation News
Top 10 Best and Most Reputed Startups in Mumbai 2022
Mar 8, 2022
Top 10 Best and Most Reputed Startups in Mumbai 2022 Share Top 10 Most Reputed Startups in Mumbai 2022 The startup is setting something in motion or the starrting of a marketing plan or business. Whenever there is an introduction of an established office, it is called the startups. The country is emerging daily with new kinds of business and industries and has been providing more opportunities for the job to the youth in Mumbai. Therefore, it help the youth of this country tind their means of livelihood with the companies that introduce the start-ups. Sometimes we even see the start-ups are completely filled by the students all over, and it is a great way of providing some means of income to students or to those who are looking for a good opportunity. They are called the young companies that are founded by a specific group of people or individuals to develop their unique style and kind of products or services and make the market better. The founders of the companies start this business to provide society something it needs but cannot create it on its own. Businesses in the market make it for the customers to remain intact because of the offers and opportunities they provide. The aspect of a company is rooted in the word "innovation", which intends to develop new categories of services and goods, leaving the traditional ways of doing any business. It can be called a project always undertaken by some entrepreneurs, and this is done to seek the development of the society or community. Mostly the starting companies are always founded by the solo founder of the co-founders. It is also called a young company which one or two founders always found to give the market unique and irreplaceable products or services. The start-ups running in the country tend to generate the eye-catching valuations that lead to the most successful results. How does a startup work? Although the start-ups are not much different to the normal companies working in the country, it also has a group of employees just like the workings of the companies. It is just a company with a group of employees that work together to create particular products or services that the customers come to seek to the companies. There are some of the points that make the difference between start-ups and businesses. The start-ups are started to create a completely new template for the customers and their employees. It is started according to the convenience and choice of the customers. Sometimes, this action could be tricky because starting your business is difficult to overcome. It needs a lot of investment and time, and apart from the two, it also needs constant efforts to build the startup and gain from it. Starting a new business has become one of the most trending activities in society. 10% of the people from the age group between 18-34 want to quit their boring tasks and dream of establishing their own business. But even after knowing the risk involved in demand, technology, execution and funding, they still go ahead of starting it. The major reason for this is the aspect of money. Most people have not considered the traditional forms of earning money very successful. Therefore, people think of achieving their dreams rather than being stuck been in mundane activities. The easy availability of resources the use of the internet has been the reason for starting any kind of business so easily. It is called to be a kind of venture which runs on unique ideas and helps in solving real-life problems. They are considered high-risk businesses that are focusing on a number of products and services, and it is being applied because of any specific need in the market. Mostly are considered technology-oriented and always believe in paying major attention to the growth potential of the employees and the business. It is usually started with any specific need or to provide cheaper and convenient ways to the public to use any kind of service. The unique ideas taken by the individuals are then transformed into a better model of any service or product, which is called a prototype. Then the specific prototype is made available with the most secured kind of funding. Most of the startups are funded by private investors, or the firms make the funding very easy. Mumbai is the one city in India regarded as the country's financial hub. The city has always made great innovations when it comes to opportunities, dreams and business ventures. Before the launch of the Prime Minister "Narendra Modi" "Make in India' launch, the city was still progressing at a rapid speed in start-ups, which had many creative and innovative entrepreneurs making their place in the market world. The launch of "Make in India" has given new energy to almost every kind of startup that was running in Mumbai . There are approx. Seven thousand nine hundred eighty-two startups in Mumbai have given opportunities to many people and made their lives easy. The headquarters of the major financial institutions like the RBI, National StocK Exchange, Tata Group is located in the city of Mumbai. The city has also been called the startup hub of India and has given a lot of chances to individuals with the ultimate rise in growth of them. Enlisted below are the top 10 startups in Mumbai that are considered to have given great results to customers and to the market value. 1. BOOKMYSHOW BOOKMYSHOW is India's largest online platform for providing people with the best kind of entertainment with the most suitable booking brand. With the application of this company, people can easily find and book tickets for their preferable shows or movies. It has a website on which the whole process is made very easy. It has given employment opportunities to many people and has also helped the less popular and demanding theatres and their people gain more demand and popularity. BOOKMYSHOW has been giving their ticket management software to the different cinemas in the city, and along with that, the company even helps in the growth and promotion of the movies by showing them on their websites with all the necessary details resulting in a good amount of revenue.It was founded by Ashish Hemrajani, Rajesh Balpande and Parikshit Dar. In 1999, all three of them started their startup journey from a very small room in Mumbai and seeing the impact it has made, it has now spread itself globally and has acclaimed great popularity. Apart from making the ways of growth for itself, it has also acquired seven different startups like MastiTickets, Nfusion, Burrp and Township. It is not considered to be the largest and the most successful mobile e-commerce application in India. Though the start of it was hard and small, after putting so much effort and determination, it has acquired a great place today. BOOKMYSHOW runs around 400 employees with so many offices located in different cities in India. In 2014, it was a successful year for them as they raised USD 25 million from the SAIF partners and are currently running with a valuation of USD166 million. Company Overview 2. OLA This is the one name that is mostly used in terms of the movement of people from one place to another. OLA is normally called the taxi aggregator, and it helps in bridging the gap between different cab drivers and their commuters. Ola does not have any of their own cars moving on the roads; hence they have made partners with a number of drivers and owners of taxis. The company also owns their food startup in the well-known "Foodpanda". Ola is owned by the ANI group of Technologies Pvt. Ltd was started in Mumbai and received a great level of feedback from customers as it made their life very easy in the aspect of moving from one place to another. Ola was very beneficial at that point also when you are not aware of the address where you want to go because the drivers, with their use of maps, help you reach any place very easily. Although the company was started in Mumbai, it is now headquartered in Bangalore. On a continuous basis, it has been expanding greatly with its services. It also has a service of their e-wallet, which is referred to by the name of Ola money, making it much easier for the customer to pay for the ride hassle-free. The OLA startup was founded by Bhavish Agarwal and A Ankit Bhatia in the year 2010. Company Overview 3. Cleartrip Travelling is the one thing considered most nowadays. People spend a lot of money when it comes to travelling, be it their passion or need. Travelling makes us aware of so many things, so many places and needs a good amount of money too. Therefore, people mostly search online to find the best kind of deal they can get in terms of travelling, food, or hotels. Cleartrip is the one name which is considered by people most of the time, and it is the one platform for travel booking purposes, allowing people with every kind of detail and easy booking of anything from the flights to hotels. The startup for this was started in Mumbai, and now their offices are also located in Bangalore, Gurgaon and Dubai. Cleartrip has been giving B2B services and options like the "Cleartrip for Business". It is a successful corporate travel management platform. It was founded by Stuart Crighton, Hrush Bhatt and Matthew Spacie in the year 2006. Cleartrip has raised a total of $56.4 million of funding which was a big success for their company. The funding they got was from Concur Technologies Inc., Gund Investment Corporation and DAG Ventures. It has incorporated their great transport ideas and investments, which has made the customers gain an all-time kind of experience from a very successful kind of entrepreneur. Company Overview 4. Jio Saavn Music occupies an essential part of our lives, and it helps people to make some moments of life even more memorable for them. No matter whichever kind of feeling you have, music is something which has the place for every kind of mood. Music can bring great changes in our day to day life, and it can make a sad person happy and even set your mood for the party. When music comes to your mind, then Jio Saavn is the one music streaming platform that offers songs in different languages like Hindi, English, Punjabi and many other kinds of regional languages. Users can use their free signing and also enjoy their upgrade or premium plans with different kinds of benefits. You can save and download unlimited songs. With the paid Saavn, you can have better streaming quality with a lot more other features. The company has acquired their rights on more than 50 million songs then, after some years, saavn was then acquired by the company of Jio for more than the value of $1 billion, and then the name emerged as one name and was called "JioSaavn". It was founded by Vinodh Bhatt, Rishi Malhotra and Paramdeep Singh in the year 2006. In earlier times, it was called by the name of "BODVOD Network". Before the time it was acquired by the company Jio, then the raised funding of the company was a total value of $110 million. Company Overview 5. Chillr Money transactions have always been an integral part when it comes to the action of daily paying and receiving. With more advanced technologies, people are drawn towards online transactions more as it does not require you to carry your cash everywhere. Chillr is the one name that has been allowing instant money transactions directly from the bank of any individual's account through the use of the app. From the time there was the launch of the UPI systems , there have been many apps that have been introduced in the market, making the life of the customers and the vendors easy. Chillr was already running their own UPI system from 2013 and attached many of the banks with them as their partners. It is the name of the bank and a brand that is owned or founded by Backwater Technologies Pvt Ltd. It was started in 2014 with the partnership of three people, Anoop Sankar, Sony Joy, Mohammad Galib and Lishoy Bhaskaran. Company Overview  6. PepperFry Shopping for the best kind of furniture is one part of our lives. Everyone wants unique and beautiful furniture pieces to make their home better and different from others. There have introduced a lot of new techniques of making creative style furniture according to the taste of the customers. PepperFry was called to be one platform for fulfilling all your desires when it comes to adding furniture to your homes. It was started with an idea to make furniture shopping convenient and enjoyable for the customers. It is more for the married couples who want to start their new life with a new home with the best furniture. The brand sells home décor and furniture pieces and has been giving its service since 2011. Pepperfry was founded by Ashish Shah, who is also the CEO of the company and is a graduate of Pune University. The company has made a good number of customers, and the total valuation of the business comes to around $245.3 million. Company Overview  7. Toppr Many platforms have been introduced when it comes to e-learning services. With time, many students are facing issues with their studies and find it difficult to attend classes physically. The field of education has brought a tremendous level of changes, providing students with online sources to study and gather more information. One of the most famous is the e-learning app, called the Toppr, which is trying every day to make the lives of the students simple and fun with their interactive material. It gives the students the study material from classes 5th to 12th along with those students who are planning to give the entrance exams for different colleges and the scholarship exams. This business was founded by Zishaan Hayath and Hemnath Goteti; both of them are graduates from the IIT Bombay and have started their journey from the same city. It has raised a total of $65.1 million of funding majority of which from the Alteria Capital and Milestone Trustee Services. Company Overview  8. Nykaa Girls women love to wear makeup, and it is like their routine. Be it their office, their college or any event, the use of makeup is everywhere. So many big brands have been introduced their expensive makeup products and attract customers daily with their new additions in terms of colour or texture. With the ongoing demand and popularity in the field of makeup and skincare, Nykaa is the one name that has been emerged as the one company to be on the top list of entrepreneurs in Mumbai, and any other company has failed to beat its position and popularity among women. It is an e-commerce website that gives skincare beauty products and also includes the products used for self-grooming. The website offers products from all the well-known brands like Lakme, Maybelline, Kaya Skin Clinic, Huda Beauty, Bobbi Brown, M.A.C, Estee Lauder and many more. From the time it was launched, it has been following the inventory-led model and has its offices stores in Delhi, Mumbai etc. It was founded in the year 2012 by Falguni Nayar, who is the former managing director of the Kotak Mahindra Capital Company. Till now, it has a total number of 35 stores and has launched its products of in-house beauty in 2017. The total valuation of the company comes to around $341.9 million of funding. Company Overview 9. Grabhouse  With so many attracting and growing opportunities in the economy, the country till now has made a great success and trying more to make more improvements and bring more features and technologies. Because of so much development in recent years, many people have started moving from the small towns to the big cities and have been searching a lot for the best kind of option. Grabhouse has been helping a lot of people in finding their place as they provide people with the renting of an apartment, finding a PG, or a house where they can stay and work. The one fact which makes it different from other companies is that they provide fully furnished rooms or apartments and this fact attracts the most to bring in more customers. It was founded by Prateek Shukla and Pankhuri Srivastava in 2013, and in the year 2016, the company Quikr acquired the Grabhouse for the value of $10 million and then launched it as QuikrHome. The total raised valuation comes up to $13 million in funding. Company Overview 10. Weddingz Our country, India, is considered to be one of the largest countries to have the most of the wedding and invest a lot in wedding marketing. Wedding is something which you can consider is never going to be stopped, and with time it is it's going to require more unique styles and ideas with more money requirement. As the advancement in increasing, the cost for weddings is also increasing. Keeping this in mind, Weddingz is the one name which you can think of choosing your wedding partner. \This was founded to make the weddings of the people the most memorable. It allows the customers to find their suitable kind of wedding venues online, the couples who are soon to be married ones can easily book their venue, rooms and all the other wedding-related matters. Weddingz was founded by Sandeep Lodha in the year 2015. He is a graduate of the Wharton Business School and IIT- Delhi. Later the startup was acquired by OYO in 2018 and was successful in bringing 100% of the stakes of Weddingz in a stock and cash deal. Company Overview Roshan Abbas, Sixth Sense Ventures & Singularity Ventures The launching or introduction of the startups has benefited a lot of people. India is a heavily populated country and has around 50,000 startup companies running in 2018, and with time it is striving towards launching more of them. The categories of the startups cannot be counted; it has acquired their place in every kind of field, be it the new tech, food, makeup, housing, or learning. It has been giving people the benefit of using it and the benefit of earning from it. With this kind of business, people get self-certification under the labour and environmental laws; their tax is also exempted for three years, along with the easy winding up of the company. Mumbai has been a very attractive city, the majority for the startup kind of business, and it has been contributing greatly to the Indian economy and giving people more reasons to live by giving them new chances of having an income. It is mostly recommended city to live in because of the kind of atmos[phere it provides to its people. It has to build a great level of connectivity with other countries as well and has constantly been trying to grow a number of co-working spaces. The presence of the most prominent venture capital firms in Mumbai is the one reason for accommodating so many startups. edited and proofread by nikita sharma
Gund Investment Corporation Investments
25 Investments
Gund Investment Corporation has made 25 investments. Their latest investment was in Sana Health as part of their Convertible Note - IV on July 7, 2020.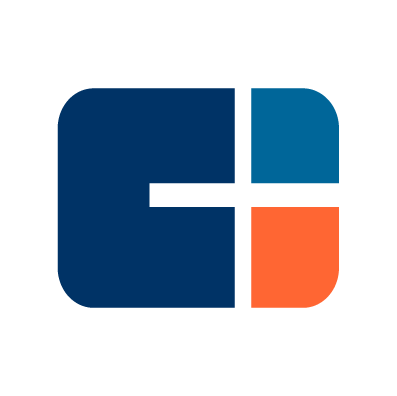 Gund Investment Corporation Investments Activity | Date | Round | Company | Amount | New? | Co-Investors | Sources |
| --- | --- | --- | --- | --- | --- | --- |
| | | | | | | |
| | | | | | | |
| | | | | | | |
| | | | | | | |
| | | | | | | |
| | | | | | |
| --- | --- | --- | --- | --- | --- |
| Date | | | | | |
| Round | | | | | |
| Company | | | | | |
| Amount | | | | | |
| New? | | | | | |
| Co-Investors | | | | | |
| Sources | | | | | |
Gund Investment Corporation Portfolio Exits
6 Portfolio Exits
Gund Investment Corporation has 6 portfolio exits. Their latest portfolio exit was BioNano Genomics on August 21, 2018.
Date

Exit

Companies

Valuation

Valuations are submitted by companies, mined from state filings or news, provided by VentureSource, or based on a comparables valuation model.

Acquirer

Sources
| | | | | | |
| --- | --- | --- | --- | --- | --- |
| Date | | | | | |
| Exit | | | | | |
| Companies | | | | | |
| Valuation | | | | | |
| Acquirer | | | | | |
| Sources | | | | | |
Gund Investment Corporation Team
2 Team Members
Gund Investment Corporation has 2 team members, including current Chief Executive Officer, Gordon Gund.
| Name | Work History | Title | Status |
| --- | --- | --- | --- |
| | | | |
| | | | |
| | | |
| --- | --- | --- |
| Name | | |
| Work History | | |
| Title | | |
| Status | | |
Loading...