Search company, investor...
Are you an investor?
Submit your portfolio details now to be considered in our investor rankings.
Latest Greenfield Capital News
Panoptic raises $7 million to build perpetual options platform for DeFi
Nov 20, 2023
THE SCOOP Keep up with the latest news, trends, charts and views on crypto and DeFi with a new biweekly newsletter from The Block's Frank Chaparro EMAIL Exclusive Published 5 minutes earlier on Uniswap-based DeFi protocol Panoptic has raised a $7 million seed round led by Greenfield Capital. The funding will help Panoptic further develop its perpetual options platform during beta testing ahead of an Ethereum mainnet launch and a V2 product. Stay updated on Pro Crypto Ecosystems news by locking ACS tokens with The Block. Connect/Create Wallet You can unlock at any time. * No wallet? No problem. You can set one up for free. We recommend Torus for first-time users. *a 2% locking fee will be added at the time of locking. Uniswap-based DeFi protocol Panoptic has raised a $7 million seed round to help develop its perpetual options decentralized exchange platform. European crypto investment firm Greenfield Capital led the round with participation from HashKey, gumi Cryptos Capital (gCC), L1D, Heartcore Capital, Comma3 and Zee Prime Capital, among others. Panoptic and Greenfield did not disclose a valuation for the round. The funding will help Panoptic further develop the platform during its current beta testing phase, ahead of an Ethereum mainnet launch and V2 product. The seed funding brings Panoptic's total raise to $11.5 million, following a $4.5 million seed funding round in December 2022 led by gCC, with Uniswap Labs Ventures, Coinbase Ventures, Jane Street, Avalanche Foundation's Blizzard fund and others participating. Panoptic's perpetual options fill a significant gap in the DeFi market, Panoptic co-founder and CEO Guillaume Lambert said in a statement. "With the backing of top VCs, our commitment to groundbreaking innovation has never been stronger. We envision a future where finance is truly democratized." Bringing 'panoptions' to DeFi Panoptic plans to bring its so-called "panoptions" perpetual options to the DeFi market. Perpetual options are a financial derivative similar to perpetual futures, providing the same functionality as trading traditional options but without an expiry date, offering continuous rollover every 12 seconds. Built on top of one of the world's largest decentralized exchanges, Uniswap v3, the Panoptic platform allows users to trade perpetual options between any two Ethereum ERC-20 tokens, introducing more advanced and flexible DeFi trading strategies, including hedging and income generation. Panoptic said the options market was "vastly underserved" compared to a traditional finance options market that typically sees more daily activity than the spot market. The latest figures from DefiLlama appear to agree, with $4.59 million in daily DeFi options volume representing just 0.2% of DeFi's daily $2.5 billion DEX volume. "Panoptic's goal is not to replicate traditional options on-chain but to innovate within the building blocks of DeFi and thereby help options gain significant traction," Gleb Dudka, Principal at Greenfield Capital said. "We believe that the team behind Panoptic is well-positioned for that, as they are thought leaders in the field of Automated Market Makers (AMMs) and have built an outstanding platform. It simplifies options trading strategies and has an excellent UX and UI in place, which enables any user the creation of sophisticated trading strategies with a simple click of a button." Panoptic was established in July 2022 by Kristensen, a former head of research at Advanced Blockchain AG, and Lambert, a professor of applied physics at Cornell University. © 2023 The Block. All Rights Reserved. This article is provided for informational purposes only. It is not offered or intended to be used as legal, tax, investment, financial, or other advice. Get unlimited access to The Block's most premium content. Learn More
Greenfield Capital Investments
7 Investments
Greenfield Capital has made 7 investments. Their latest investment was in Panoptic as part of their Seed VC - II on November 11, 2023.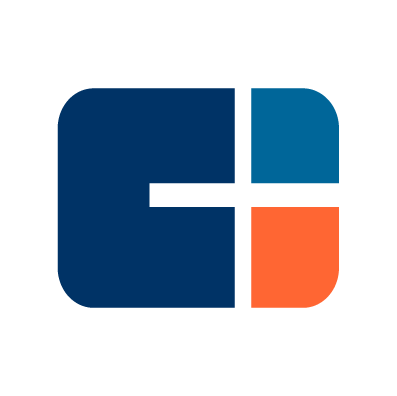 Greenfield Capital Investments Activity Loading...