Search company, investor...
About Green Angel Ventures
Green Angel Ventures is an angel investment syndicate in the United Kingdom that specializes in the fight against Climate Change and Global Warming. It was formerly known as Green Angel Syndicate. It was founded in 2013 and is based in Edinburgh, Scotland.
Are you an investor?
Submit your portfolio details now to be considered in our investor rankings.
Latest Green Angel Ventures News
P.E.S. Technologies secures £2.4 million Seed investment led by TSP Ventures
Nov 3, 2023
10 minutes read [Diss, Norfolk, DAY 30th October 2023] – UK-based PES Technologies has closed its £2.4M Seed Investment round. This will enable PES to make their revolutionary in-field soil health measurement tool market-ready and power its launch in Spring 2024. The funding round was led by TSP Ventures, with participation from Kero Development Partners, Green Angel Ventures, Moorhampton Investments Limited, Climate.vc and Generation-RE Holdings as well as angel investors and existing shareholders. The round is also supported by Innovate UK, which will add an additional £625k of non-dilutive funding on top of the raise. Based in Norfolk, PES Technologies has developed a product that provides industry-leading, biology-based soil health information in-field in 5 minutes. The product is built around PES' unique VOC-sensing (or "smell-based") technology that, with one test, provides the multiple biological, chemical, and physical indicators agronomists use for soil health assessments. Soil is a finite and non-renewable resource that should be teeming with life, especially microbial life –without it, soil is not soil, but just dust. Unfortunately, a significant amount of our world's soils are degraded or heavily degraded [1] , and the cost of land degradation has been estimated to be $231B per annum globally [2] . Moreover, soil in poor health produces less food and is less resilient to climatic extremes, making it more prone to flooding and drought. While governments, industry and farm businesses worldwide are increasingly looking to protect soils' health, a lack of good-quality, affordable testing for soil biology has hampered their efforts and hindered the uptake of environmentally sustainable farming practices. PES solves this testing problem by using its unique technology to detect smells produced by microbial life in soil and link it to known soil health indicators with its affordable and easy-to-use product. Founded in 2017 by CTO Jim Bailey, CEO Andrej Porovic and Graham Bailey (now retired), PES sees itself as "The Future of Soil Health Measurement". It employs a team of 5 and is looking to strengthen with multiple hires over the coming months. It was recently featured on the Cleantech Group's 2023 50 to Watch (selected from 1,814 companies) and was one of the FoodTech 500 in 2022. Andrej Porovic, CEO and co-Founder of PES Technologies, said, "This funding builds on the successful commercial trials PES carried out with large agronomy companies and farm businesses in 2022. It enables PES Technologies to complete product development, power product launch in 2024 and hire the key commercial and administrative staff needed to turn our potential into a commercial success story." Chris Smith, CEO of TSP Ventures, said "We are delighted to be joining the PES Technologies team as they bring their pioneering product to market. By enabling faster, cheaper, more convenient and more informed soil testing, PES will be a driving force behind sustainable agriculture and improving global soil health. We look forward to supporting this multi-talented team in any way we can to swiftly grow the business." <ENDS> Further Quotes Zac Hall, Managing Director of Kero Development Partners, said, "Poor soil health is a global problem. From our very first meeting with the PES team we were struck by their deep understanding of that problem and the determination and drive that they have to see that their technology is available to farmers and agronomists across the world. We have every confidence that they will be successful in their mission and we are excited to be able to support it." Nick Lyth, President of Green Angel Ventures, said: "We are delighted to be completing this investment in PES. Soil health is one of the crisis points in the modern world. Without addressing the mounting problems, food security will become a major issue. PES takes a giant stride towards safety and a world in which our soil health can be ensured." Mark Blandford, Owner of Moorhampton Investments Limited, said, "As a farmer's son, I have always been interested in disruptive technology in agriculture. PES Technologies is particularly exciting, as it adopts a new technology which provides considerable advantages to the soil health market in term of speed, and range of analyses from a simple test." Information about Investors About TSP Ventures TSP Ventures is an early-stage venture firm focusing on transformative technologies that address our most pressing environmental and climate challenges. About Kero Development Partners Kero Development Partners invests in early-stage businesses with innovative and proprietary engineering technologies and a passionate, committed, and well-balanced core team of inventors or entrepreneurs, looking to solve real world problems. About Green Angel Ventures Green Angel Ventures manages  Green Angel Syndicate  (GAS) as well as the EIS Climate Change Fund. GAS is the UK's largest network of specialist investors fighting climate change. GAS has recruited over 350 members and has invested in 43 start-up and early-stage companies across the following sectors: energy, transport, buildings, food & agriculture, waste & recycling and environment. If you would like further information please contact Nick Lyth at  [email protected] ; or try our GAV website:  www.greenangelventures.com About Moorhampton Investments Limited Moorhampton Investments Limited is part of the Blandford Family Office (BFO), which is the investment vehicle of Mark Blandford, a digital entrepreneur who is the founder of Sportingbet PLC. Since Sportingbet was sold in 2013, the BFO have built up a portfolio of tech investments including an agritech vertical. PES is the latest exciting addition to the portfolio. About Climate.vc Climate VC invests in moonshot climate technology companies with high impact potential and higher perceived risk relative to the market. We partner with start-ups through their first major milestones and into their next funding round, serving as their validation capital. In order to meet our impact investment criteria, each company must have a path towards 10Mt of CO2e emissions reduction annually for a period of 10 years. About Generation-RE Holdings
Green Angel Ventures Investments
52 Investments
Green Angel Ventures has made 52 investments. Their latest investment was in Swytch as part of their Series A on November 11, 2023.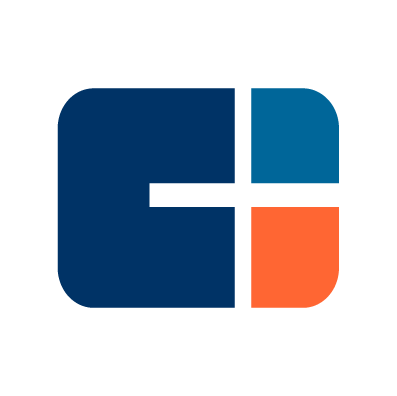 Green Angel Ventures Investments Activity | Date | Round | Company | Amount | New? | Co-Investors | Sources |
| --- | --- | --- | --- | --- | --- | --- |
| | | | | | | |
| | | | | | | |
| | | | | | | |
| | | | | | | |
| | | | | | | |
| | | | | | |
| --- | --- | --- | --- | --- | --- |
| Date | | | | | |
| Round | | | | | |
| Company | | | | | |
| Amount | | | | | |
| New? | | | | | |
| Co-Investors | | | | | |
| Sources | | | | | |
Green Angel Ventures Fund History
1 Fund History
Green Angel Ventures has 1 fund, including EIS Climate Change Fund.
| Closing Date | Fund | Fund Type | Status | Amount | Sources |
| --- | --- | --- | --- | --- | --- |
| | | | | | |
| | |
| --- | --- |
| Closing Date | |
| Fund | |
| Fund Type | |
| Status | |
| Amount | |
| Sources | |
Green Angel Ventures Team
6 Team Members
Green Angel Ventures has 6 team members, including , .
Loading...