Search company, investor...
Are you an investor?
Submit your portfolio details now to be considered in our investor rankings.
Latest Gigafund News
Invest in Angel Studios Stephen Oskoui -Advisor- Stephen Oskoui is an Advisor to Angel Studios.
Aug 8, 2023
He is managing partner of Gigafund, a venture capital firm backing the world's most ambitious and transformative entrepreneurs. Gigafund makes long-term concentrated investments in founders and CEOs who are capable of growing with their companies and maximizing impact over a period of decades. Gigafund contributed greatly to the growth of SpaceX. Ricky Ray Butler -Advisor- Ricky Ray Butler is a 15 year digital entertainment veteran who has been at the forefront of reimagining the entertainment and advertising landscape in a world of ever growing digital content. He found Plaid Social Labs in 2009 which was later acquired by BEN. Today BEN is leading the way in helping architect the burgeoning creator economy with AI and deep learning. With the recent acquisition of TubeBuddy, BEN is helping the 6M+ influencers and creators on the platform to be more data driven, in addition to connecting brands to the right audiences in non-ad supported media across film, television, streaming, and influencer. Butler serves as an advisor and investor for entrepreneurs and charities who share his relentless quest for disruption and deep learning, including applications of natural language generation in gaming with AI Dungeon and powering automated machine learning using unstructured data with Zeff (acquired by DataRobot). Additionally, Butler is the co-founder and co-executive producer on the critically acclaimed streaming series, The Chosen. As one of AdAge's 40 Under 40, and a member of Forbes Agency Council, Butler is serving as the catalyst for the next generation of data driven entertainment and advertising. Like any data driven creative, Ricky spends his free time creating art no one should see and reading about the myriad of ways data has and can continue to improve the 21st century. Ricky Ray lives with his wife and two children in Los Angeles. Derek Andersen -Advisor- Derek Andersen is an Advisor to Angel Studios. He is the co-founder/CEO of Bevy, a SaaS product that helps companies like Salesforce, Atlassian, Google, Snowflake, and Adobe build virtual and in-person communities. He also co-founded Startup Grind, a community of 600 chapters in 125 countries educating, inspiring, and connecting startup people. Since 2012 Startup Grind has hosted 10,000 events for more than 500,000 people. In 2010 he co-founded Commonred which was acquired by Income.com. Derek also previously worked as a product manager at Electronic Arts. Luiz Laffey -International Language Manager- Luiz Laffey is the International Language Manager for Angel Studios. Luiz is responsible for all the productions which are searching for a world-wide audience in their own language. Portuguese, Spanish, German, Polish, Hindi, Chinese, Tagalog, whatever language you need, he will provide the best experience to the audience, bringing the highest skilled voices talents to make the original production speak like a native. Luiz is also a Brazilian actor with over 20 years of experience in soap operas, dubbing, voice over, TV commercials, and feature films. As the brazilian voice for more than 150 different characters, from Inside Out to Star Wars, versatility defines Luiz Laffey. Nicole Workman -Chief of Staff- Nicole is our Chief of Staff. She keeps the entire company running smoothly. Her attention to detail keeps us all organized, on time, and well-fed. Previous to Angel Studios, Nicole was a key player at Orabrush, managing retail logistics for 4400 Walmart locations. Nicole's ability to see a need and fill it before anyone even asks is uncanny. We would be lost without her hard work and loyalty. Cordila Jochim -Director of International Development- Cordila Jochim is the Director of International Development. Cordila has been a brand builder for companies from Amazon to fintech startup Agio to global movements like LeanIn.Org. As a Movement Builder, she is committed to helping projects, like The Chosen, continue gaining momentum worldwide. She has built partnerships with major institutions, including a partnership with the military to help support women veterans. Along with her skills as a Marketing Executive, Cordila is an author. Her book From the Core: A Spiritual Journey of Losing Everything and Finding Hope was published in 2019. She is a Keynote Speaker giving speeches on hope and inspiration, something she continues to do for the entire Angel Studios team. FAQ Your investment will do 4 things: 1. Build the Angel streaming app 2. Expand the crowdfunding platform 3. Market to new audiences and 4. Help take creative control away from Hollywood For full details, see the Form C. What happens to my investment in VidAngel round 1 in 2016? If you purchased shares in VidAngel, Inc. in 2016, you own the same number of shares in Angel Studios, Inc. today. Additionally, the offering was regulated by the SEC and you can view our bi-annual reports on the SEC website here: Angel Studios Bi-Annual Report Your shares can be viewed at IssuerDirect. If you have questions about your 2016 investment, please contact investment@angelstudios.com If I invest, do I make money if Angel Studios makes a profit? When Angel Studios, Inc. makes a profit, it does not mean that you'll receive a dividend or a portion of the profits. Angel Studios intends to reinvest profits into reaching a larger audience and into improving its technologies for the foreseeable future. Importantly, if Angel Studios continues to grow, then your shares of Angel Studios, Inc. should continue to grow. We can not guarantee growth of the Company or the value of your shares. Investment in early-stage companies like Angel Studios is risky, and you should consult with your independent financial advisor before making a decision on whether you want to invest. In any case, you should never invest more than you could afford to lose! How will Angel Studios generate revenue? Our plan is to create revenue from the distribution of original content. See the Form C for additional details. How many shares are being offered in this Reg CF offering? Angel Studios has authorized for issuance up to a total of 561,797 shares as part of this offering. Can I invest more than once? Yes! You may invest as many times as you would like until you reach your investment limit under Reg CF (as long as you haven't reached your personal investment limits set up by the SEC). Why is there a minimum? Although no law limits the minimum amount of money you can invest as an individual, transaction costs related to the purchase of the units, and ongoing maintenance make accepting investments less than the minimum unsustainable for the company. Why is the amount I can invest limited? Our ability to offer our units to the public is possible due to recent legislation known as the Jobs Act. This same law limits the amount that investors can purchase based on your annual revenue and net worth. If you have additional questions regarding this limit, feel free to ask in our Q&A tool at the bottom of the main page of this offering. Why can't I invest if I am not a U.S. citizen? Every country has its own securities laws. We are offering this Reg CF round under the laws of the US and so we know what we need to do to allow US citizens to invest and be compliant with those laws. We don't have the resources to be able to identify and comply with the securities laws in other jurisdictions, so we limit investments to US citizens. Do I get updates on how my ownership is doing? The Company files reports with the SEC to comply with its reporting requirements from issuing a past Reg A offering, and the Company will be making annual filings to comply with its Reg CF reporting requirements after this offering. You can look there for updates. Is investing in Angel Studios different than investing in the other shows and movies on the Angel Funding platform? Yes, as part of Regulation CF, we are required to file annual reports with the Securities and Exchange Commission. We will post that on this site. We will also send out regular investor updates via email to let you know all the latest news of the company. If I invest in Angel Studios, am I investing in The Chosen, Dry Bar Comedy, Tuttle Twins, Freelancers, or any other Angel Studios original series? Yes, and no. Angel Studios owns Dry Bar Comedy, but by investing in Angel Studios, your ownership would otherwise only be in the platform that distributes the content from these other shows. Angel Studios' revenue is generated from the distribution of these shows. So when an Angel Studios show is successful, Angel Studios investors benefit. Offering
Gigafund Investments
20 Investments
Gigafund has made 20 investments. Their latest investment was in SpaceX as part of their Unattributed - VIII on December 12, 2022.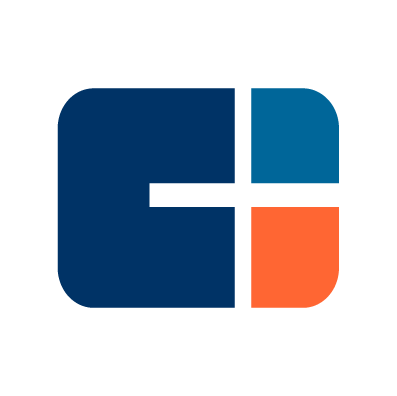 Gigafund Investments Activity | Date | Round | Company | Amount | New? | Co-Investors | Sources |
| --- | --- | --- | --- | --- | --- | --- |
| | | | | | | |
| | | | | | | |
| | | | | | | |
| | | | | | | |
| | | | | | | |
| | | | | | |
| --- | --- | --- | --- | --- | --- |
| Date | | | | | |
| Round | | | | | |
| Company | | | | | |
| Amount | | | | | |
| New? | | | | | |
| Co-Investors | | | | | |
| Sources | | | | | |
Gigafund Fund History
9 Fund Histories
Gigafund has 9 funds, including Gigafund 0.8.
| Closing Date | Fund | Fund Type | Status | Amount | Sources |
| --- | --- | --- | --- | --- | --- |
| | | | | | |
| | | | | | |
| | | | | | |
| | | | | | |
| | | | | | |
| | | | | | |
| --- | --- | --- | --- | --- | --- |
| Closing Date | | | | | |
| Fund | | | | | |
| Fund Type | | | | | |
| Status | | | | | |
| Amount | | | | | |
| Sources | | | | | |
Loading...