Search company, investor...
Are you an investor?
Submit your portfolio details now to be considered in our investor rankings.
Latest Geoff Yang News
The Brand Takeaway From Hip-Hop's 50th Anniversary: Don't Just Talk About It. Be About It.
Oct 30, 2023
It's no secret that collaboration is essential to growth, but the how of it isn't always so clear—and it's the understanding of how that is a true competitive advantage. Join Adweek X , a uniquely formatted event on December 4 in LA, to unlock fresh perspectives, true collaboration and growth. When James Todd Smith (otherwise known by his more famous moniker, LL Cool J) and his Rock the Bells business partner, Geoff Yang, rang the opening bell at Nasdaq in August, they weren't just there to celebrate the kickoff of their annual Rock the Bells Festival in Queens. They were also there to honor the 50th anniversary of hip-hop and advocate for brand investment in the culture beyond the surface level—in a way that was beneficial to its creators rather than exploitative. "Fifty years ago—right nearby in the Bronx—hip-hop was born … and it has since grown into a cultural force that shapes music, fashion, art, technology, politics and more," LL told a crowd of invited guests consisting of some of the culture's pioneers, luminaries and longtime supporters. Rock the Bells' LL Cool J and Geoff Yang brought along some of hip-hop's pioneers, luminaries and brand partners to ring the Nasdaq opening bell and celebrate the 50th anniversary of hip-hop. Nasdaq "It's not just music; it's a way of life for millions worldwide," he continued. "As a uniquely Black American art form, hip-hop holds tremendous purchasing power … $16 trillion." By 2030, he said, music revenue is projected to reach $131 billion, with significant gains in live music, publishing and the creator economy. In short: The art form that was born on Aug. 11, 1973, at a back-to-school party held by DJ Kool Herc and his sister, Cindy, at 1520 Sedgwick Ave. in the Bronx to earn some cash for new clothes, has since become a cash cow for an incalculable number of companies that once shunned its existence. Not to mention, it's a global phenomenon connecting people across generational, ethnic, geographical and economic backgrounds. The Hip Hop Museum Tour by Mass Appeal and The Universal Hip Hop Museum, sponsored by CÎROC. Andrew LoPiccolo What once originated as a form of creative self-expression by people who were socioeconomically disadvantaged was now being used to sell products and jockey for market share and brand equity. Unfortunately, the very pioneers and communities that inspired the poetry, rhythmic sounds, beats and scratches, the breakdances and the graffiti art that emerged from that era—save for exceptions like LL—have largely been left out of the financial rewards and long-term equity enjoyed by entities that had no real connection—emotional or otherwise—to its source. As 2023 rolled in, so did the onslaught of tribute campaigns and the army of brands aligning themselves with hip-hop's golden anniversary. Many of them, such as Sprite , Timberland and Hennessy , were organic, entertaining and firmly on brand, while others were lackluster, detached and, in some cases, blatantly performative attempts to connect to a culture and community they've roundly ignored. Parallels to the conversations around DEI notwithstanding, several brands knocked it out of the park when it came to executing authentic campaigns, activations and initiatives that not only understood and resonated with the culture but, more importantly, also included them in more than just the conversation. Which, for Generation X—who stands firmly in the center of that conversation, and who often goes ignored by brand marketers clamoring for younger audiences despite being loyal customers with an expenditure of more than $80,000 —has been a very welcome bonus to reconnecting with the artists of their youth. (Tours featuring the old-school artists consistently sold out during a summer in which many younger rap artists saw show cancellations due to lagging ticket sales.) Rap icons Queen Latifah, Ludacris and Roxanne Shante rock the crowd at Rock the Bells. Rock The Bells "It's important for brands to be authentic in how we show up," Mars Wrigley's chief marketing officer, Gabrielle Wesley, told the audience at the Nasdaq event. Mars Wrigley's M&Ms brand was among the sponsors for the Rock the Bells Festival, which also included partnerships with Walmart, Procter & Gamble and The James Beard Foundation, which curated a Black-owned food vendor marketplace. Rock the Bells and Mass Appeal, the media entity backed by LL's fellow Queens-bred rap trailblazer, Nas, were both instrumental in many of the yearlong celebrations around Hip-Hop 50. They partnered with the Universal Hip Hop Museum for a sponsored tour, brought in brands to curate events centered around the cultural milestone and funded the institution's permanent home, which will house and preserve much of its treasured memorabilia and stories. Both were also strategic in the selection of brand partners, aligning with companies with existing track records of engagement with the community such as Cîroc (which sponsored both the museum tour and the Hip-Hop 50 Live concert at Yankee Stadium in the Bronx) and Rémy Martin, which sponsored the museum's fundraising gala and collaborated with them on the "Mixtape Street Art Museum," a stunning artistic homage to the legendary DJs of the era. DJ Spinderella in the Rémy Martin Mixtape Street Art Museum. Illustration by Xia Gordon These other notable brands were best in class in honoring both old- and new-school creators this year: Amazon Music Created by Rotation—the hip-hop and R&B brand from Amazon Music and spanning the platform's Amazon Music, Twitch, Audible, Prime Video and Amp apps—the yearlong " 50 & Forever ," campaign features a curation of events, livestreams, playlists, original content and new music tailored to hip-hop fans of all ages. The campaign kicked off with Generational Queens , a short film directed by Fenn O'Meally in which two Gen Z girls discover their mother's memory box, and subsequently, Queen Latifah's empowering anthem, "U.N.I.T.Y.," which celebrates its own 30th anniversary this year. The brand also sponsored J. Cole's Dreamville Festival, and Mary J. Blige's Strength of a Woman Festival, and hosted City Sessions concerts in New York and Atlanta. In addition, the brand sponsored the Black Footwear Forum at The Pensole Lewis College, an HBCU dedicated to design, and the Martha's Vineyard African American Film Festival, and released a documentary on the intersection of hip-hop and Latin culture. Google Google Pixel has also had a busy year in the name of hip-hop. Among its many initiatives, the brand partnered with Live Nation and Mass Appeal to "bring 50 years of hip-hop to life for fans by telling its story" through immersive activations dedicated to Hip-Hop 50 at music festivals, sponsoring the star-studded Yankee Stadium concert, and partnering with Sony Music's Certified label to launch "Pixel RePresents," a full 360 campaign and content series that included exclusive merchandise. The campaign aimed to "elevate the underrepresented voices of women in hip-hop music and celebrate their diversity and creativity." Google also partnered with Black media outlets such as Ebony.com for exclusive content and the Ntwrk platform to release a limited-edition Google Pixel Hip Hop collection, which included a Pixel Fold phone and accessories encased in a Victrola record player with accompanying music, a watch and custom "bling" designed by Simone Smith, wife of LL Cool J. The brand made a $100,000 donation to Femme It Forward's Next Gem mentorship program in support of female students pursuing a career in entertainment. Google Pixel partnered with Mass Appeal to bring artifacts from the Universal Hip Hop Museum to festivalgoers this summer as part of a traveling immersive activation. Pamela Garcia-Aguirre Procter & Gamble and Walmart The venerable brand and the mega retailer were not only title sponsors for Rock the Bells, but they've also been instrumental in supporting other Black-owned and/or Black-founded ventures, with Walmart also sponsoring Pharrell Williams' Something in the Water Festival; Diddy's Revolt World; work with Issa Rae's Hoorae Media; and Black & Unlimited , a platform supporting Black creators and entrepreneurs. For P&G, which LL lauded in an interview for "stepping up to the plate" when companies were "making big announcements to Black communities during the pandemic," the commitment went beyond ensuring the multigenerational and multicultural festival patrons had quality grooming and hygiene products to survive the summer heat, and create spaces for cyphers, steppers and graffiti artists. The brand has also championed the culture through its Widen the Screen initiative; Queen Collective, a partnership with Queen Latifah; Flavor Unit Entertainment; and Tribeca Studios, which the brand reports has enabled a record number of diverse directors and creatives. Enjoying Adweek's Content? Register for More Access!
Geoff Yang Investments
3 Investments
Geoff Yang has made 3 investments. Their latest investment was in The Vendry as part of their Seed VC on September 9, 2021.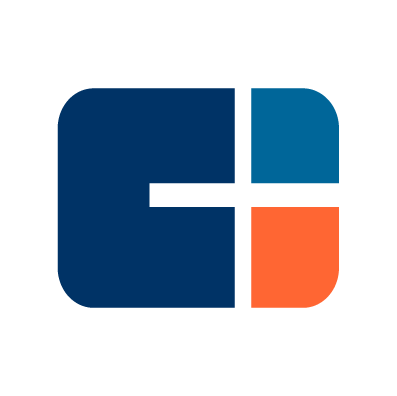 Geoff Yang Investments Activity | Date | Round | Company | Amount | New? | Co-Investors | Sources |
| --- | --- | --- | --- | --- | --- | --- |
| | | | | | | |
| | | | | | | |
| | | | | | | |
| | | | |
| --- | --- | --- | --- |
| Date | | | |
| Round | | | |
| Company | | | |
| Amount | | | |
| New? | | | |
| Co-Investors | | | |
| Sources | | | |
Loading...