Search company, investor...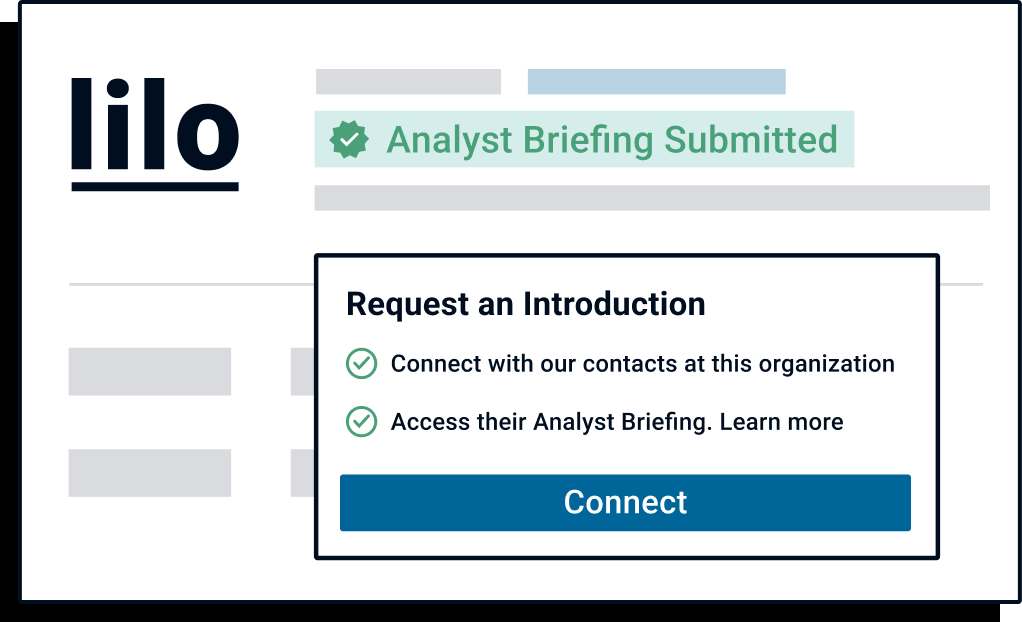 Want to inform investors similar to Fusion about your company?
Submit your Analyst Briefing to get in front of investors, customers, and partners on CB Insights' platform.
Latest Fusion News
PowerA FUSION Pro 2 Review
Mar 8, 2023
Here's everything you need to know about the PowerA FUSION Pro 2 controller! Elite-style controllers are all the rage for gamers looking to take their competitive games to the next level. While numerous third-party options have existed for years, Microsoft was the first console maker to provide their own option with 2015's Xbox One Elite Controller followed by 2019's Xbox Elite Controller Series 2 . While Microsoft's options have made the cut for numerous best-of lists , its high price and questionable build quality are a turnoff for some. For these players, third-party options once again come to the rescue. One of the best remains PowerA's officially licensed FUSION Pro 2 Wired Controller which comes with nearly all the bells and whistles at a fraction of the cost! PowerA FUSION Pro 2 Wired Controller for Xbox Series X|S For Xbox gamers looking to get an Elite Controller experience without the high price tag the PowerA FUSION Pro 2 is one of the best alternative options out there. Pros Triggers And Thumb Sticks Can't Be Adjusted In Software Aesthetics And Build Quality Straight away the FUSION Pro 2 screams it is of a higher caliber than the rest of PowerA's controller line-up with a thick box, carrying case, and customization options available in the form of four removable back paddles, swappable thumb sticks, and two faceplates. Its shape remains similar to the official Microsoft pads but is slightly wider. Combine that with a rubberized texture finish on the handles and the controller has unbeatable grip. The standard assortment of Xbox buttons and triggers make an appearance but are joined by a traditional D-pad, volume rocker, three-way trigger locks, and the four aforementioned back paddles. For gamers who think the Elite Controllers are too heavy, the FUSION Pro 2 presents a more ideal heft, though it does weigh more than the standard Series X/S pads. The overall frame is exceptionally sturdy and this review unit in particular has withstood over two years of near-daily use without faltering. Each button has a great tactile feel to them with the left and right bumpers being a particular highlight as the micro switches found within feel far more solid than Microsoft's . The flatter surface makes them easier to use and rest idle fingers on. Triggers have less initial resistance than Microsoft controllers which is ideal for some genres. They also pack individual rumble motors allowing for full functionality with supported titles. Thumb stick resistance is top-tier and built-in antifriction rings ensure smooth rotations during play. The back paddles included as part of the Pro Pack line up well with the natural grip of the controller and have a solid click when pressed. The magnetic locking system keeps them in place well, but they are easy to remove if not needed for a particular title. If desired, the entire pack can be removed and swapped for a solid plastic back. Now, just as a reminder, this is a wired controller and has no options for making it wireless. The included 10-foot braided USB-C cable fits the controller nicely and does not come unattached without deliberate force. On the console side, the cord features a breakaway port like older Xbox and wired Xbox 360 controllers used to. This will keep your console and controller safe in case of any accidental mishaps that could befall the cable. Gameplay As with other Xbox pads, the FUSION Pro 2 is usable on Xbox Series X/S and PC, as well as the Xbox One family of consoles allowing for a wide range of game compatibility. Regardless of genre, the controller offers an experience that matches or exceeds Microsoft's pads in nearly every regard. Face buttons have a good throw range and, thanks to the wired nature of the controller, register in-game quickly with lower latency, benefiting any adventure or platforming title. Any games still relying on quick-time events are also a breeze. Bumpers are again a treat and annoying teammates in Apex Legends with rapid pings is easier than ever! As for triggers, the reduced resistance has proven to do little to hamper the overall gaming experience. Shooters and fighting games benefit greatly from the quicker pull times. Even racing and flight games that require more precision and half pulls can be accomplished with ease. Forza fans rejoice as the included trigger rumble does work perfectly in-game! With the three-way trigger lock system players can further customize the trigger throw ranges allowing for faster rapid firing in competitive shooters. Thumb sticks perform at the same level as standard Xbox pads without any noticeable drawbacks. While the standard stick setup works great , customizing the experience is one of the draws of an elite-style controller. A tall stick allows for better precision which is desired in shooters, while a domed stick is typically preferred for movement, making them great for adventure titles or RPGs . Each thumb cap, regardless of stick type, provides excellent grip, ensuring the best control possible. It is worth noting that stick tension is not further adjustable like found on Series 2 Elite Controllers. The presence of a traditional D-pad has been a pleasing one extending the FUSION Pro 2's usefulness into a number of fighting and retro compilation titles. It comes in a bit stiffer than expected but remains useable with good rollability. Combos in games like Street Fighter are easy to pull off and misreads have yet to appear. Tony Hawk's Pro Skater 1+2 has further highlighted the D-pad's ability to use proper diagonals. For more modern games, activating abilities and inventory slots is again solid. PowerA's signature volume/mute rocker is here giving headset users fine control over their volume level without the need to navigate through menus. Chat mixing will still need to be adjusted in the Xbox system in-game guide but for a quick adjustment, it is very convenient. Having the ability to mute a headset mic without having to flip it up or reach for an in-line control is extremely underrated. Rounding out the FUSION Pro 2 customization options are the swappable faceplates and the removable Pro Pack. Faceplates let users choose between a black or white finish, and changing them out is a painless process as they are held in place magnetically. The Pro Pack adds up to four remappable paddles for players to use in-game or remove if unneeded. Any face or shoulder button can be mapped to the paddles, giving players the most control possible without taking any fingers off thumb sticks in the heat of gameplay. Unlike Microsoft's Elite Controllers, the FUSION Pro 2 has no software-based customization-- remapping the back paddles is handled completely on the controller itself. The process is straightforward and can be accomplished quickly. One benefit of this method is it allows for in-game adjustments without having to launch a new application. The drawback, however, is that players are unable to fine-tune trigger throw ranges or customize thumb stick response curves like on Elite Controllers. For the average player, this won't make much of a difference, but it is worth noting for any out there who absolutely need the functionality. What It Could Have Done Better As great as the FUSION Pro 2 is, it isn't without a number of minor annoyances. While the traditional D-pad is great to see, it is a bit stiffer than expected. The built-in rumble motor of each trigger feels great in supported titles but comes with the unwanted side effect of being exceptionally noisy. Thankfully the controller's standard rumble motors don't hit this level of annoyance. The default black faceplate also features the same rubberized grip found on the backside of the controller along the top. Unfortunately, the swappable white plate uses standard plastic reducing overall grip. Conclusion For players looking for an elite-style controller and don't mind a wire, The Fusion Pro 2 matches or exceeds expectations in every regard. Performance is on par with the higher-cost Elite Series 2 Controller making it an ideal alternative. The FUSION Pro 2 is also regularly found on sale these days at the same price as a standard Xbox Series pad. This puts it at half the cost of an Elite Series 2 Core Controller and a third the cost of a full Elite Series 2 Controller while offering nearly all the same functionality. Remappable paddles and swappable thumb sticks combined with faceplates and easy volume control make the FUSION Pro 2 a well-rounded product for casual and pro players alike. The software tweaks found in the Elite Series 2 Controller are unavailable, but the base performance of the FUSION Pro 2 and its quick remapping abilities makes them largely forgettable. For players looking to elevate their gameplay to the next level on the cheap, check out the PowerA FUSION Pro 2 Wired Controller! PowerA FUSION Pro 2 Wired Controller for Xbox Series X|S For Xbox gamers looking to get an Elite Controller experience without the high price tag the PowerA FUSION Pro 2 is one of the best alternative options out there. Pros Triggers And Thumb Sticks Can't Be Adjusted In Software Yes, the PowerA FUSION Pro 2 works on PC as well as Xbox consoles. Q: Q: Is the PowerA FUSION Pro 2 Bluetooth capable? No, the FUSION Pro 2 can only be used with a USB cable. Q: Q: Does the PowerA FUSION Pro 2 have stick drift? The FUSION Pro 2 utilizes Alps thumb sticks which can degrade over time depending on use. This particular review unit has been in service for two years now with near-nightly use and has yet to succumb to any sort of drift. Q: Q: Is the PowerA FUSION Pro 2 a good Elite Controller alternative? For players looking to get the added functionality of an Xbox Elite Controller without paying the high asking price, the FUSION Pro 2 is one of the best options. Ryan started out playing on his father's Atari 2600 and never stopped. He has nearly a decade of experience in the industry, ranging from website and YouTube content to product and game testing. Specializing in honest reviews and game preservation tutorials, Ryan has a knowledge base that spans the ages! Favorite franchises include Command & Conquer, Ace Combat, Metal Gear, and Halo. If only he could "git gud" at Apex Legends, then his life would be perfect. Close Poll In honor of Dragon Ball Z: Budokai Tenkaichi 4, what has been your favorite recent Dragon Ball game? Dragon Ball: The Breakers
Fusion Investments
12 Investments
Fusion has made 12 investments. Their latest investment was in AccSenSe as part of their Seed VC on January 1, 2023.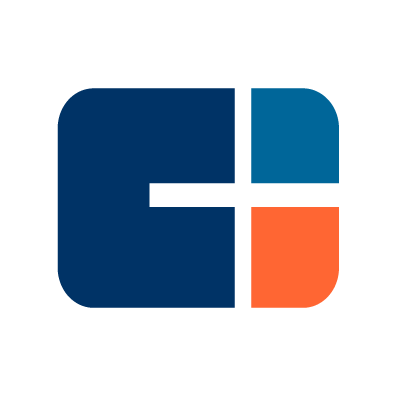 Fusion Investments Activity | Date | Round | Company | Amount | New? | Co-Investors | Sources |
| --- | --- | --- | --- | --- | --- | --- |
| | | | | | | |
| | | | | | | |
| | | | | | | |
| | Incubator/Accelerator - II | | | | | |
| | | | | | | |
| | | | | | |
| --- | --- | --- | --- | --- | --- |
| Date | | | | | |
| Round | | | | Incubator/Accelerator - II | |
| Company | | | | | |
| Amount | | | | | |
| New? | | | | | |
| Co-Investors | | | | | |
| Sources | | | | | |
Fusion Partners & Customers
10 Partners and customers
Fusion has 10 strategic partners and customers. Fusion recently partnered with Fantom Foundation on May 5, 2019.
Fusion Team
1 Team Member
Fusion has 1 team member, including former Chief Information Officer, Senior Vice President, Jeffrey Cohn.