Search company, investor...
About FM Capital
FM Capital (FMC) is a venture and growth equity investment firm focused on automotive technology. Founded in 2012 by an automotive entrepreneur and a longtime automotive investor, we have decades of experience across all aspects of the industry. We are looking to invest in new technologies and business models. FMC was created to bring capital and support to entrepreneurs in a traditionally underserved industry. By leveraging our deep knowledge base, we develop connections between key players in the sector and our portfolio companies. Its investors also represent some of the most influential companies in the industry, including finance & insurance companies, software and hardware suppliers, dealers & distributors, and providers of fleet management and information services, and much more.
Are you an investor?
Submit your portfolio details now to be considered in our investor rankings.
Latest FM Capital News
Element Energy: Battery Management Technology Company Raises $111 Million
Nov 22, 2023
Element Energy – a Menlo Park-based Battery Management Technology company – recently announced the closing of $111 million in capital comprised of a $73 million Series B equity investment and a $38 million debt facility provided by Keyframe Capital Partners, L.P. The Series B funding round was co-led by one of the U.S.'s largest clean energy generation companies and Cohort Ventures. Mitsubishi Heavy Industries, Ltd. (MHI), Drive Catalyst, FM Capital, and AFW Partners joined the Series B round with existing investors LG Technology Ventures, Edison International (EIX), Prelude Ventures, and Radar Partners. The debt and equity capital was provided by Keyframe, an investor with a broad mandate seeking to solve capital market challenges to unlock growth and propel innovation. Launched in 2019, Element developed proprietary hardware and software algorithms applicable to both first and second-life batteries to improve visualization, battery safety, and efficiency. And Element's technology is being validated on a large scale with a 50 MWh pilot project in the United States, which is expected to be completed in early 2024. Element will collect necessary data through its pilot project, obtain UL certification, and proceed to commercialize the product. MHI is investing in Element to advance MHI's battery energy storage system technology and supply chain. And MHI and Element also signed a memorandum of understanding (MOU) to develop affordable power system solutions for behind-the-meter applications. Along with deploying its technology to first and second-life battery projects, Element will deploy its software as a service with a leading battery O&M provider. And Element is also reviewing opportunities to apply its technology to electric vehicle batteries. KEY QUOTES: "We founded Element with the mission to speed the adoption of clean energy with technology honed in the semiconductor industry. Seeing a soaring number of new battery storage installations, our market-leading partners are realizing the value of improving the safety, lifetime and efficiency of batteries. With the additional capital and global partnerships from our Series B, we will further invest in and deploy our technology across target markets and applications, including SaaS for existing and new energy storage systems, hardware and software for new energy storage systems, and full battery energy storage systems using second life batteries." "We have received and screened nearly 2 GWh of second life batteries to date and are diligently working with our partners towards deployment in utility-scale applications before the end of the year." — Dr. Tony Stratakos, CEO and Co-Founder, Element Energy "MHI is committed to the energy transition, and energy storage systems are an important piece of the energy transition equation. MHI is pleased to invest in Element Energy for their outstanding diagnostic and management technologies. We look forward to ongoing collaboration with Element Energy to provide affordable energy solutions in the behind-the-meter space worldwide." — Shin Gomi, General Manager in Business Development, Growth Strategy Office of MHI "FM Capital has been impressed by the team at Element since our first meeting. Element's patented technology dramatically improves battery pack performance, safety and useful life, reducing cost, weight and warranty expense for automotive customers. FM Capital is excited for Element to apply their solution in automotive EVs as well as second life applications for battery reuse." — Mark Norman, Managing Partner of FM Capital "As one of Taiwan's largest and most diversified conglomerates, Far Eastern Group is fully committed to decarbonizing operations and propelling green energy development. Energy storage may be one of the most critical areas for the energy transition blueprint of our Group. We believe and support Element Energy's efforts in making battery storage systems more reliable, efficient, and sustainable." — Juliana Pidner Hsu, Managing Director of Drive Catalyst, the Corporate Venture Capital Arm of the Far Eastern Group "We are thrilled to support Element Energy as they leverage their proprietary hardware and battery management system to both dramatically improve battery system performance, including energy throughput, system life, and economics and enable second life batteries to safely and efficiently be repurposed in stationary storage applications." "Between the incentives provided in the IRA (Inflation Reduction Act), raw material supply chain fluctuations and uncertainty, and environmental benefits, we believe a circular economy is critical for the battery supply chain to flourish. Element Energy enables a second life for batteries on their path through this emerging industry." — Ethan Goldsmith, Partner, Keyframe Capital Sponsors
FM Capital Investments
54 Investments
FM Capital has made 54 investments. Their latest investment was in Element Energy as part of their Series B - II on November 11, 2023.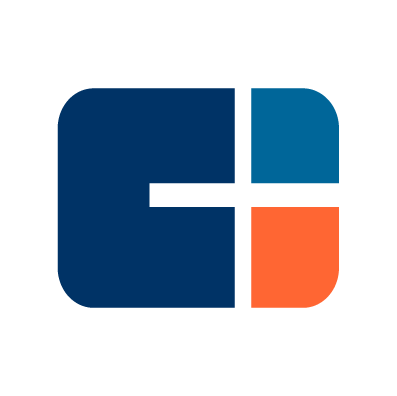 FM Capital Investments Activity FM Capital Portfolio Exits
9 Portfolio Exits
FM Capital has 9 portfolio exits. Their latest portfolio exit was Autotalks on May 08, 2023.
FM Capital Fund History
3 Fund Histories
FM Capital has 3 funds, including Fraser McCombs Ventures III.
| Closing Date | Fund | Fund Type | Status | Amount | Sources |
| --- | --- | --- | --- | --- | --- |
| | Fraser McCombs Ventures III | | | | |
| | Fraser McCombs Ventures II | | | | |
| | | | | | |
| | | | |
| --- | --- | --- | --- |
| Closing Date | | | |
| Fund | Fraser McCombs Ventures III | Fraser McCombs Ventures II | |
| Fund Type | | | |
| Status | | | |
| Amount | | | |
| Sources | | | |
Loading...