Search company, investor...
Are you an investor?
Submit your portfolio details now to be considered in our investor rankings.
Latest Form Ventures News
Checkstep secures £3.95 million Seed investment co-led by Dawn Capital and Form Ventures
May 31, 2022
11 minutes read 30 May 2022 – Checkstep , the UK startup providing Artificial Intelligence (AI) products for contextual content moderation to social media and enterprise platforms, today announces that it has closed a $5m seed round, following a $1.8m pre-seed round less than a year ago. The round was co-led by Dawn Capital, Europe's largest B2B technology investor, and Form Ventures, a newly created fund focused on regulatory changes, with participation from founders of GoCardLess, Indeed and Redbus Media Group. As the amount of abuse on online platforms continues to grow, major questions are still unanswered – both ethical and technical – over how companies can best keep their users safe, particularly with new regulations being enacted around the globe to try to tackle the problem. Checkstep is setting the standard for the future of AI content moderation by developing state-of-the-art machine learning models and integrating third-party best-in-class solutions to suit clients' needs. Checkstep also empowers human moderators to create safe online spaces, providing them with better support, tools, and more intelligent AI to tackle harmful content. It offers a best-in-class solution with a user-friendly interface, inspired by the founding team's experience at Big Tech. The Checkstep is an infrastructure layer that provides the essential building blocks that enable online platforms to develop Trust and Safety operations tailored to their needs. The latest round will be used to further develop Checkstep's technology, expanding its capabilities so it can continue to provide a one-stop-shop for addressing a platform's trust and safety needs. It will also fund sales and marketing to support the company's brand awareness, increasing its efforts to drive sales and the next stage of growth. "With the acquisition of Twitter by Elon Musk, getting content moderation right is not only a priority for the democracies in the world, but also a business imperative for any platform hosting user content", said Guillaume Bouchard, CEO of Checkstep. "The problem has been exacerbated by the pandemic when in-person interactions became mostly online. Today, every major world event is a new moderation issue: the storming of the Capitol, the responses to the George Floyd killing, the racist comments following the EuroCup, the war in Ukraine, etc. Despite a total addressable market of over $3bn, existing technology is insufficient to support the needs." Checkstep was founded in May 2020 by CEO Guillaume Bouchard and CTO Jonathan Manfield to tackle propagation of misinformation at the height of the COVID pandemic. The company has since expanded its focus to meet the other needs of its customers, covering a wider range of harms such as hate speech, Child Sexual Abuse Material (CSAM), bullying and spam. Recently, it developed the essential features to also include copyright infringement management capabilities, as the creative platforms are becoming more responsible. One of Checkstep's large online platform customers said: "With existing and anticipated regulatory action in the trust and safety field, Checkstep's solution has allowed us to rapidly scale a system that helps us to pinpoint major abuse vectors and address them quickly. The team's expertise is second-to-none, and they have become highly trusted partners in our ongoing efforts to expand the system's application to other surfaces." "Checkstep is a great example of technology being used for good" said Norman Fiore, General Partner at Dawn Capital. "As the regularity of harmful abuse on online platforms continues to grow, the ability to ethically moderate users and content is becoming increasingly important. We are seeing this increased scrutiny at Government level, with legislation such as the recent Online Safety Bill looking to tackle the issue head on. Checkstep provides a market-leading all-in-one solution to this issue, and we are excited to be able to support it at this important stage of its development." The funding also builds on Checkstep's strong momentum. The company recently hired a new Head of Product and Operations, Yu-Lan Scholliers, who joins from Meta, and Head of Engineering Vincent Maurin, who brings extensive software development experience from the online ad industry. Checkstep was included in the  UK Government's 2021 Analysis of the Safety Tech sector  and counts several high-profile platforms among its customers, including a large online platform processing millions of videos uploaded by users, as well as a large Business Process Outsourcing (BPO) company managing thousands of moderators on behalf of their online platforms. Ben Greenstone, one of the world-leading experts in the regulation of internet platforms, has been deeply supportive of Checkstep's move towards a compliance product. "With Governments around the world moving ahead with regulation for online content and platforms, there's an enormous need for reliable and scalable trust and safety infrastructure. Checkstep is an answer to that need, in the UK, in the EU, and beyond." – Ben Greenstone, Managing Director, Taso Advisory. *** ENDS *** About Checkstep Checkstep's vision is a safe, trusted and inclusive internet for everyone. They believe this is achievable with their focus on online harm detection powered by AI that reduces the need for human content moderation and empowers online platforms to take control of their content. Checkstep offers for the first time a UK based full-service solution that ensures clients can scale efforts quickly. The company stands out for their recognition of the need to have fair and unbiased AI. Founded by a team of internationally recognised entrepreneurs and researchers who specialise in machine learning and natural language processing, Checkstep is also a member of the Safety Tech Innovation Network, the Online Safety Tech Industry Association (OSTIA), the industry body for UK organisations operating in the online safety sector and The Association for UK Interactive Entertainment (Ukie), the largest trade association for the UK's games and interactive entertainment industry. About Dawn Capital Dawn is Europe's largest specialist B2B software investor, with assets under management of $1.5bn. Dawn partners with founders building the next generation of global software leaders, supporting them to harness extraordinary teams, exceptional technology and scalable business models to create category-defining global companies. Dawn is an early-stage investor, backing companies from Seed, Series A and B, and continuing to fund the top-performing through growth rounds to exit. Its roster of investments includes Mimecast (formerly NASDAQ-listed, taken private by Permira in a $5.8bn transaction), iZettle (sold to PayPal for $2.2bn cash), Tink (acquired by Visa for $2.0bn), as well as current leaders, Collibra, Dataiku, Quantexa, Soldo, Copper and Firebolt, amongst others. Readmore at  dawncapital.com  and follow us on Twitter and LinkedIn. Media Contacts:
Form Ventures Investments
13 Investments
Form Ventures has made 13 investments. Their latest investment was in Triple as part of their Seed VC - III on December 12, 2023.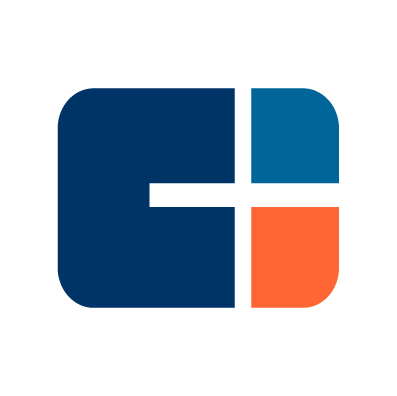 Form Ventures Investments Activity Form Ventures Portfolio Exits
1 Portfolio Exit
Form Ventures has 1 portfolio exit. Their latest portfolio exit was Ophelos on September 20, 2023.
Form Ventures Fund History
1 Fund History
Form Ventures has 1 fund, including Form Ventures Fund II.
| Closing Date | Fund | Fund Type | Status | Amount | Sources |
| --- | --- | --- | --- | --- | --- |
| | | | | | |
| | |
| --- | --- |
| Closing Date | |
| Fund | |
| Fund Type | |
| Status | |
| Amount | |
| Sources | |
Loading...