Search company, investor...
About Fink Family Office
Fink Family Office is a family office investment firm focusing on FinTech, EdTech, and PropTech. It invests in fast-growing companies between Seed to Series B. The company was founded in 2018 and is based in London, U.K.
Are you an investor?
Submit your portfolio details now to be considered in our investor rankings.
Latest Fink Family Office News
End of vaccine refrigeration: This female-founded startup grabs £1.2M funding to remove need for cold chain storage
Jan 17, 2023
EnsiliTech, a Bristol-based biopharmaceuticals company, has raised £1.2M in pre-seed funding led by UK VC Science Angel Syndicate and Fink Family Office, with participation from QantX, Elbow Beach Capital, angel investors, and Innovate UK (also backed Aegiq and CONNECTCare ). The UK-base company will deploy the recently secured capital to aid the development of technology that eliminates the need for vaccine refrigeration. 50% goes waste Typically, every biological product is stored and shipped using an age-old (1970s) global network of refrigerators and freezers — vaccine cold chain. It costs around £28B annually to operate, which is expensive and prone to failure, resulting in significant spoilage and wastage. According to WHO, around 50% of vaccines spoil and must be discarded due to such failures. Founded on 12-year of research Dr. Asel Sartbaeva founded Ensilication based on 12 years of research in the laboratory at Bath after she took her newborn daughter to be vaccinated in 2010 and observed that the vaccine was taken out of the fridge just before the administration. In 2017, Dr. Sartbaeva and Dr. Stephen Wells (a co-inventor of ensilication) applied for a patent and published their first peer-reviewed publication. Further work was done by Ph.D. students — Aswin Doekhie (CTO) and Matt Slade (BD), who looked at the ensilication of toxoids and bacteriophages, respectively. Co-founder and CEO of EnsiliTech, Dr. Asel Sartbaeva comments, "Our goal are to make the transportation of vaccines and other life-saving biological materials more efficient and cost-effective while also reducing the carbon footprint of this critical supply chain. We are thrilled to have the support of our investors as we work towards this mission." Eliminates the need for refrigeration EnsiliTech is a biotechnology startup developing 'ensilication,' a platform technology, to remove the necessity for refrigeration when transporting and storing biologicals such as vaccines, antibody treatments, or insulin. When applied over vaccine or other biological material, Ensilication creates protective layers on top of biomolecules that protect the biological structure and prevent thermal damage when taken out of the fridge or freezer. As a result, the technology preserves the integrity of vaccines and other biological materials at temperatures that range from -20C to +80C. The technology uses silica, which is biocompatible, inert, and cheap. When the vaccine or other biological material is ready to be administered, the silica cage cracks open and falls away, claims the company. Dr. Johnathan Matlock, director and co-founder of SAS says, "EnsiliTech has a unique platform that applies to a broad range of vaccines and other biologics that could revolutionise how we think about the distribution of these important therapeutics. Asel Aswin and the EnsiliTech team have deep expertise in inorganic silica chemistry, giving them a unique edge. Supported by strong proof-of-concept data across various potential assets, EnsiliTech is well positioned to engage with industry partners even at this early stage of their life cycle." Lord Stanley Fink says, "The Fink Family office is proud to invest in EnsiliTech and our seventh female founder, Asel. When validated and put to use, EnsiliTech's technology has the potential to be used to deliver much-needed vaccines, and other treatments to Africa, rural Asia, and large parts of the world that don't have the infrastructure to cope with the Mobile Cold Storage required for many modern treatments, not forgetting the huge cost savings on refrigeration that currently cost the Pharmaceutical industry many billions of pounds a year. There will also be a huge carbon saving for the planet as cold storage and transportation are major contributors to carbon emissions".
Fink Family Office Investments
3 Investments
Fink Family Office has made 3 investments. Their latest investment was in EnsiliTech as part of their Pre-Seed on January 1, 2023.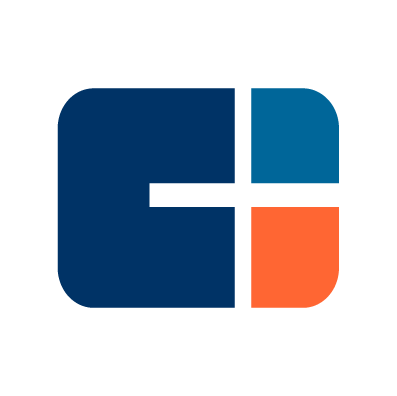 Fink Family Office Investments Activity Loading...