Search company, investor...
About Esther Dyson
Ms. Esther Dyson is an angel investor. She acquired and built EDventure Holdings which she ultimately sold to CNET Networks in early 2004. She has a keen interest in aeronautics and is also the author of a book entitled ''Release 2.0: A design for living in the digital age''.
Are you an investor?
Submit your portfolio details now to be considered in our investor rankings.
Latest Esther Dyson News
Musk is right - free speech must cost something
Nov 5, 2022
Advertisement Elon Musk is the type of person who feels compelled to say what he thinks out loud. Doing so has just cost him US$44 billion. It will soon cost other Twitter users somewhere around US$8 a head. Now that the self-described free speech absolutist owns Twitter, free speech will come at a price. Maybe it's about time. Information might seem free on the internet, but that's because we rarely measure the cost of receiving it. Back in 2006 – coincidentally the year that Twitter launched – Esther Dyson, the philanthrepreneur daughter of physicist Freeman Dyson – penned an article for The New York Times, arguing that it should cost money to send email. "The Internet is ridden with spam, most mail is unwanted and some is objectively dangerous," Dyson wrote, which "illustrates a market failure". Elon Musk has taken over Twitter and you might soon have to pay for your coveted blue tick. Credit:AP The system which Dyson proposed was one in which senders would get charged by the email. And she had it all worked out. "I'd charge nothing for people I know, 50 cents for anyone new (though if I add the sender to my list after reading the mail, I'll cancel the 50 cents) and $3 for random advertisers. Ex-boyfriends pay $10." The problem she diagnosed is more relevant than ever and the solution, as anyone who receives too many emails can agree, is very attractive. There is, after all, a time-cost to receiving and reviewing emails. It feels right that we should be paid for that time. Under the new Chief Twit's proposal, everyone who cares to prove they are a real human being and pay for a subscription will have their tweets marked with a blue tick . Subscribers' tweets will be prioritised in replies and searches and they will be served half as many ads. It's an elegant solution to a couple of common Twitter problems: it would become financially burdensome to operate a Twitter "trollfarm", in which individuals operate many accounts. It would also ensure that tweeters become more accountable: a credit card would be on file for each handle, making the perpetrators of genuine hate speech easier to trace. And it would facilitate interaction between verified users who care enough about the exchange of ideas to pay for the opportunity to converse. Oh, and the blue check mark which currently claims to identify which accounts are "trustworthy" would now be allocated to subscribers rather than meted out as a symbol of status. So of course, the Twitterati is outraged. Not because the price tag will limit who can afford free speech – it won't, as people will continue to be able to interact with Twitter for free – but because their blue checks will be taken away from them. The downwardly mobile are aghast, and are threatening to abandon a site which no longer marks them as special. Twitter's internal apparatchiks who once conferred (and enjoyed) these badges of power are also lamenting their loss. Twitter subscription is under review by new owner Elon Musk. Credit:AP Former Twitter head of global policy communications Nu Wexler, frets that this will make it harder to spot misinformation. But a day spent among the swill tweeted out by blue-ticked conspiracy theorists and verified has-beens quickly puts the lie to this claim. Much of the disinformation on Twitter is generated or boosted by these blue ticked somebodies, while many of the world's foremost academics have not been granted – and probably never applied for – the online honour. Even though it often feels like wading through a sewer, the platform has value. For information addicts, Twitter often still is "simply the most interesting place on the Internet", as Elon Musk said . In an unusual turn of events in the tech world, someone has taken over the platform who genuinely cares about making it good. Advertisement For people who like encountering new ideas and even debating them, Twitter has become the last social platform where words take priority over selfies, if not over self-aggrandisement. Unlike LinkedIn, nobody is "humbled" or "privileged". Unlike Instagram, it's more than pets and pouts. Unlike Facebook, people still use it. When it works well, it provides an opportunity to engage with others on a wide range of topics. Lonely people find community. Curious people are exposed to different perspectives. Movements are started. Some people like it so much they even hack in through ministers' accounts to watch porn . Loading Musk, who has described himself as a "free speech absolutist" is unusually passionate about the opportunities that Twitter provides to create a "digital town square" in which a wide range of ideas can be debated important for civilisation's future. It's undoubtedly important for civilisation to find a way to be civil. Now that Netflix and the new puritanism has killed the appointment pub night, there are fewer and fewer spaces in which the price of a beer will buy you great conversation. Without a global town square, we become intellectual villagers. There have been a number of attempts to replace Twitter. Platforms have been started that cater to the "right" or the "left", allowing them to hang out with like-minded people. The failure of these platforms to catch on is a reminder that conversation is boring when everyone agrees. Twitter is toxic but would no Twitter be better? Free speech has consequences, as the Twitterati likes to say. But the "consequences" delivered by the online mob were too often the type of consequences meted out by schoolyard bullies. Now instead, in one corner of the internet, free speech will come with a price tag. Maybe Musk is onto something. Maybe if we're lucky he'll take on email next. Maybe in the online world, free speech needs to cost something to be worth anything. The Opinion newsletter is a weekly wrap of views that will challenge, champion and inform your own. Sign up here . Save
Esther Dyson Investments
89 Investments
Esther Dyson has made 89 investments. Their latest investment was in BoxHub as part of their Seed VC on April 4, 2022.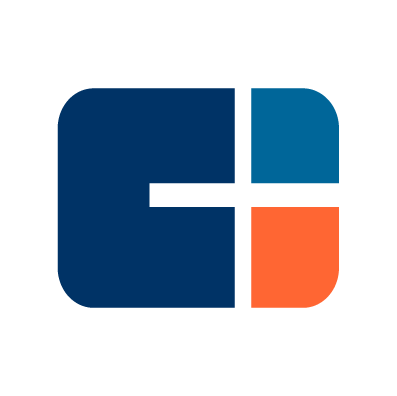 Esther Dyson Investments Activity | Date | Round | Company | Amount | New? | Co-Investors | Sources |
| --- | --- | --- | --- | --- | --- | --- |
| | | | | | | |
| | | | | | | |
| | | | | | | |
| | | | | | | |
| | | | | | | |
| | | | | | |
| --- | --- | --- | --- | --- | --- |
| Date | | | | | |
| Round | | | | | |
| Company | | | | | |
| Amount | | | | | |
| New? | | | | | |
| Co-Investors | | | | | |
| Sources | | | | | |
Esther Dyson Portfolio Exits
20 Portfolio Exits
Esther Dyson has 20 portfolio exits. Their latest portfolio exit was Swvl on March 31, 2022.
Date

Exit

Companies

Valuation

Valuations are submitted by companies, mined from state filings or news, provided by VentureSource, or based on a comparables valuation model.

Acquirer

Sources
Loading...