Search company, investor...
About Enron
Enron Corporation was an American energy, commodities, and services company based in Houston, Texas. Before its bankruptcy in late 2001, Enron employed approximately 22,000 staff and was one of the world's leading electricity, natural gas, communications, and pulp and paper companies, with claimed revenues of nearly $101 billion in 2000.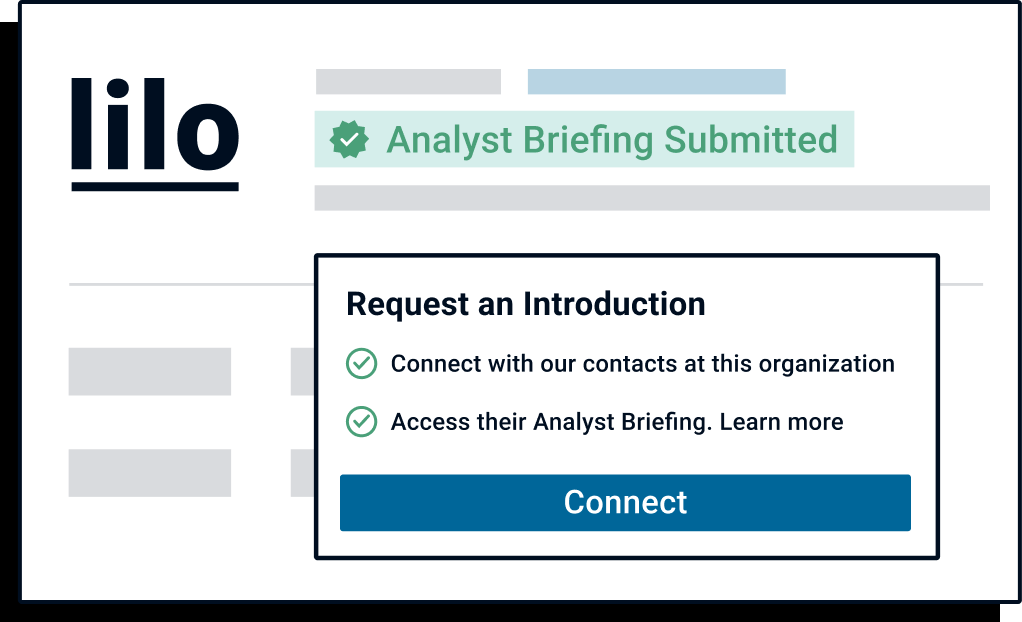 Want to inform investors similar to Enron about your company?
Submit your Analyst Briefing to get in front of investors, customers, and partners on CB Insights' platform.
Latest Enron News
From Dabhol to Barsu, why industrial politics dogs projects in Maharashtra's Ratnagiri
May 1, 2023
Text Size: A+ Mumbai: On Friday afternoon, visuals of people marching towards a piece of land amid clouds of dust, raising slogans against a proposed oil refinery at Barsu village in the Ratnagiri district, and reports of police using tear gas on them, played on a loop on a large television set. A few irate Opposition leaders, allegedly detained by the police for backing the protesters, gave statements slamming the state government for thrusting a project on a region, which its own people did not want. Opposite the television screen, Maharashtra industries minister Uday Samant sat glued to his seat in a small cabin at his official bungalow, Muktagiri. Watching the scenes unfold in his home district nearly 400 km away, the minister gave bytes to one television channel after another, denying the use of force or tear gas by the police, and insisting on how "external political forces are instigating the locals to protest against the project". The entire scene was like a script playing out in Konkan's scenic Ratnagiri district one too many times in different forms. From a proposed copper smelter by Sesa Sterlite and Enron's Dabhol power project in the 1990s to the last 10-12 years with the Jaitapur nuclear power project and the Nanar oil refinery, which is now proposed to come up at the nearby Barsu village — Ratnagiri has seen a wave protests against each of these projects with a heavy dose of political undercurrents. Not one of these projects has managed to successfully take off. The Dabhol plant is non-functional, Sterlite moved out of Ratnagiri completely and the Jaitapur nuclear power project, which is to come up in collaboration with Électricité de France, is stuck in diplomatic negotiations between India and France. Proponents of these projects dole out statistics of how the Ratnagiri district has been an industrial laggard with few employment opportunities for its locals despite having some bustling ports. Detractors agree with the district's backwardness, but point to the lasting environmental damage the projects are likely to bring to the Konkan region with its abundant mango and cashew orchards, the thick palm plantations and the cool fresh ocean breeze. Instead, they push for industries that can capitalise on the district's natural strengths. Maharashtra's political parties have, however, fluidly moulded their stands as anti or pro-heavy industries in the district according to what's convenient at the time. "Usually, the ruling party always wants to push a project and the Opposition wants to oppose it. When the government changes, the stances of these parties change too. But, because there have been many changes in the government of late, people are confused," Vinay Natu, chief of the Bharatiya Janata Party's (BJP) North Ratnagiri district unit, told ThePrint. After the 2019 assembly polls, the Maha Vikas Aghadi (MVA) experiment comprising the Uddhav Thackeray-led undivided Shiv Sena, the Nationalist Congress Party (NCP) and the Congress came to power with Thackeray as chief minister replacing the BJP-Shiv Sena government. In June 2022, a section of the Sena's MLAs led by Eknath Shinde — now officially recognised as the Shiv Sena by the Election Commission — rebelled and toppled the MVA government to form a ruling coalition with the BJP with Shinde as CM. To further emphasise his point, Natu pointed to how he had been on both sides of the struggle over Enron's Dabhol power plant in Ratnagiri. "I was actively opposing it when the project was proposed under a Congress government in the state and later campaigned for it after it was scrapped and revived by a Shiv Sena-BJP government in the state. I have seen it all," Natu said. Contentious refinery project Many from the Konkan districts of Ratnagiri and the neighbouring Sindhudurg talk about how several of their hamlets are ghost villages, where only the elderly stay. The younger population has all moved out to cities such as Mumbai, Pune, and Thane in search of employment. The number of packed buses that leave the three cities just ahead of the 10-day Ganpati and Diwali festivals stands as a testament. State industries minister Samant told ThePrint that, with projects like the refinery at Barsu, they want to bring all these people back to their hometowns. The integrated refinery and petrochemicals project called Ratnagiri Refinery & Petrochemicals Ltd will be jointly developed by a consortium of Indian oil marketing companies — Indian Oil Corporation, Bharat Petroleum Corporation and Hindustan Petroleum Corporation. The Arjuna River, which separates Nanar and Devache Gothane | Purva Chitnis | ThePrint file photo The ambitious refinery project was earlier proposed to come up in the Nanar area of Ratnagiri's Rajapur taluka. The plan, however, faced massive opposition from local people and the Uddhav Thackeray-led undivided Shiv Sena, which led rallies against the government's plan to implement the project. The Shiv Sena was then an ally in the BJP-led coalition government in Maharashtra. With the BJP wanting to have the Shiv Sena on board as an ally for the 2019 Lok Sabha and assembly elections, just two months before the polls, the then Devendra Fadnavis-led government scrapped the project at Nanar and denotified the land required for it. During the Thackeray-led MVA's tenure, the state industries department identified the current site at Barsu-Dhopeshwar in the Rajapur taluka — separated from Nanar by just a narrow river — claiming that the land did not have any cultivation and that locating the project there would cause less damage to the environment. It added that the locals were in favour of this, too. The current Shinde-led Shiv Sena-BJP government is proceeding with the project at the Barsu-Dhopeshwar site and started soil testing Tuesday, which has sparked fresh protests. Ironically, the Shiv Sena (Uddhav Balasaheb Thackeray) is now against the plan to have the refinery at Barsu, and the party's leaders, including MP Vinayak Raut, have actively joined the protests at the proposed site in Barsu Friday. Shiv Sena (UBT) leaders admit that it was their government that earmarked the Barsu site, but maintained that their intention was to go ahead with the plan only if local people supported it. Samant and others from the incumbent Shiv Sena-BJP government point to this alleged hypocrisy. "Their government (MVA) should have sought people's opinions before officially proposing Barsu as an alternative to Nanar. Our government is only continuing the process that they (MVA) started. And we are just at the soil testing stage now. This doesn't mean we are going ahead with the project there," Samant told ThePrint, adding that "soil testing is important to determine if we can go ahead with the project there". While the Shiv Sena (UBT) has demanded suspension of the soil testing exercise, its ally, the NCP, has taken a more measured stance, with party president Sharad Pawar saying there is a section of the population in Konkan that wants development and industries, but the government should go ahead only after taking local residents into confidence. Speaking to ThePrint, political commentator Hemant Desai said the Shiv Sena (UBT)'s stand had become very flexible. "Conveniently, they say we will decide what people say. If there was a Shiv Sena government right now, I wonder what they would have done, because the question is, did the party take people into confidence before selecting the site at Barsu?" According to Desai, the NCP has maintained a slightly different political line compared to its ally because it doesn't have much at stake in the region. Tall leaders from the region such as Samant, Deepak Kesarkar and Bhaskar Jadhav, all formerly with the NCP, shifted loyalties to the undivided Shiv Sena — Samant and Kesarkar before the 2014 assembly polls and Jadhav before the 2019 state election. Both Samant and Kesarkar were part of the rebellion of Shiv Sena MLAs led by Eknath Shinde, and are now ministers in the Shinde-led government. The district that's been a laggard Hanif Musa Kazi, a 52-year-old farmer who owns large tracts of mango orchards in Ratnagiri's Dhopeshwar village — a part of the proposed location of the refinery — said there are 19 houses in his village. "Twelve of them are shut, vacant. All of them are outside. If someone dies here, it is tough to even find four people to carry the corpse. We are saying our people should stay with us and work here," Kazi told ThePrint. The 52-year former president of the Rajapur municipal council said, "I have no want of things. My mango orchards are giving me good returns. But I have to think beyond myself for the next generation." Talking about the refinery project, he said, "I am a supporter of this project, but I am not saying we need this specific industry here. What I'm saying is let some industry, some project come that can create employment. How can you oppose everything?" According to the latest state Economic Survey report, in 2021-22 the Ratnagiri district, which is spread across 8,326 square kilometres, reported a real Gross Democratic Product (GDP) of Rs 24,855 crore — making it one of the 15 laggard districts of the state. This, despite its geographical proximity to Mumbai, Pune, Thane, and Nashik. The district has a handful of large industries — Gadre Marine Export's fisheries products unit, Hindustan Unilever's soap manufacturing plant, Gharda Chemicals' agrochemicals industry, JSW Energy's power generation unit, Finolex Industries' PVR resin and pipes manufacturing plant, and a Bharati Shipyard fishing trawlers business to name a few. Local activists, who have been vehemently opposing the project, don't deny the district's shortcomings in providing prosperity and employment to its people. But, they stress that all political dispensations have gone about it the wrong way. "In India, there is a culture that a left-handed person is browbeaten till he becomes right-handed. This is similar to the political culture in the Konkan region. Instead of focussing on growing what the region is naturally blessed with, it is being forced with what does not suit its geography and environment," Nitin Jathar, a Ratnagiri-based activist strongly opposing the Barsu refinery, told ThePrint. Expressing his opposition, he said that the politicians only eye the large fallow patches of land, disregarding them as useless. "The land rates here are lower than in some other parts of Maharashtra. So it becomes a favourable option for them," he added. However, according to him, the government can very well propose large industries that will grow tourism, fisheries and agriculture and horticulture processing, instead of polluting plants. Jathar said the industries are proposed on land shown to be fallow, but the reason  it is fallow is that the owners often do not have the money to cultivate it. "There are no government schemes to support this, but with some efforts, there can be healthy fields and mango plantations here," he added. 'Enron still a bitter memory' Enron's Dabhol power project was brought to Maharashtra by a Sharad Pawar-led government in 1992 when the Shiv Sena and the BJP vehemently opposed it. When the Shiv Sena-BJP government came to power in 1995, it scrapped the project and then revived it. Moreover, after a meeting with Enron Corporation chairman Kenneth Lay, Shiv Sena supremo Bal Thackeray appealed to all political parties to "leave Enron alone." The project itself ran into troubled waters when the state government in 2001 appointed a committee to probe it under IAS officer Madhav Godbole. The panel suggested an inquiry by a judicial commission and looked at the roles of former CM Pawar, a 13-day BJP government at the Centre in 1996 under Atal Bihari Vajpayee, and the Manohar Joshi-led Shiv Sena-BJP Maharashtra government from 1995 to 1999. In November 2001, the power plant shut down due to Enron's bankruptcy and disputes between the company's creditors and the Maharashtra government. The Ratnagiri Gas and Power Project Limited, a joint venture of GAIL and the National Thermal Power Corporation, eventually took over the assets of the Dabhol plant and was supplying 500 megawatts to the Indian Railways till March 2022. It has been shut ever since. A senior economist who did not wish to be named told ThePrint, "The controversies surrounding the Enron project have cast a long shadow. It was a very big project, involving a lot of politics. Many smaller power projects were put on the backburner for it. The project went into arbitration, and after three decades, the plant is not even functional. It is still a bitter memory for the district's people." According to the BJP's Natu, many local residents are also scarred by memories of foul odours and fumes along the Lote industrial area — one of the first industrial clusters to come up in the district — while travelling in and out of Ratnagiri by bus back in the 1980s. "But they don't see that this was years ago. Technology has vastly improved now. And it is important to track exactly who is opposing these projects," Natu said. "Often locals are propped up, but the leaders of the agitation are people who have nothing to do with the proposed sites," he added. (Edited by Richa Mishra)
Enron Investments
22 Investments
Enron has made 22 investments. Their latest investment was in Surgient Networks as part of their Series B on November 11, 2001.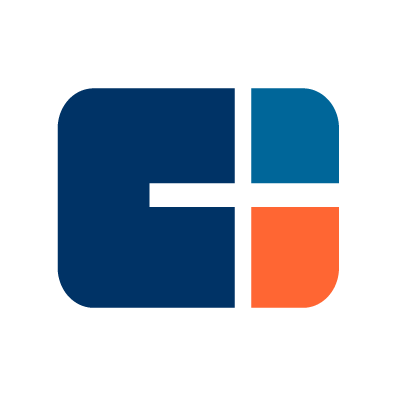 Enron Investments Activity | Date | Round | Company | Amount | New? | Co-Investors | Sources |
| --- | --- | --- | --- | --- | --- | --- |
| | | | | | | |
| | | | | | | |
| | | | | | | |
| | | | | | | |
| | | | | | | |
| | | | | | |
| --- | --- | --- | --- | --- | --- |
| Date | | | | | |
| Round | | | | | |
| Company | | | | | |
| Amount | | | | | |
| New? | | | | | |
| Co-Investors | | | | | |
| Sources | | | | | |
Enron Portfolio Exits
12 Portfolio Exits
Enron has 12 portfolio exits. Their latest portfolio exit was Surgient Networks on August 17, 2010.
Date

Exit

Companies

Valuation

Valuations are submitted by companies, mined from state filings or news, provided by VentureSource, or based on a comparables valuation model.

Acquirer

Sources
Enron Acquisitions
3 Acquisitions
Enron acquired 3 companies. Their latest acquisition was Nutech Energy Alliance on April 06, 2001.
Date

Investment Stage

Companies

Valuation

Valuations are submitted by companies, mined from state filings or news, provided by VentureSource, or based on a comparables valuation model.

Total Funding

Note

Sources
| | | | |
| --- | --- | --- | --- |
| Date | | | |
| Investment Stage | | | |
| Companies | | | |
| Valuation | | | |
| Total Funding | | | |
| Note | | | |
| Sources | | | |
Enron Partners & Customers
8 Partners and customers
Enron has 8 strategic partners and customers. Enron recently partnered with Blockbuster on December 12, 2021.
Enron Team
20 Team Members
Enron has 20 team members, including former Chief Executive Officer, Rebecca Mark-Jusbasche.
| Name | Work History | Title | Status |
| --- | --- | --- | --- |
| | | | |
| | | | |
| | | | |
| | | | |
| | | | |
| | | | | | |
| --- | --- | --- | --- | --- | --- |
| Name | | | | | |
| Work History | | | | | |
| Title | | | | | |
| Status | | | | | |
Discover the right solution for your team
The CB Insights tech market intelligence platform analyzes millions of data points on vendors, products, partnerships, and patents to help your team find their next technology solution.
Request a demo