Search company, investor...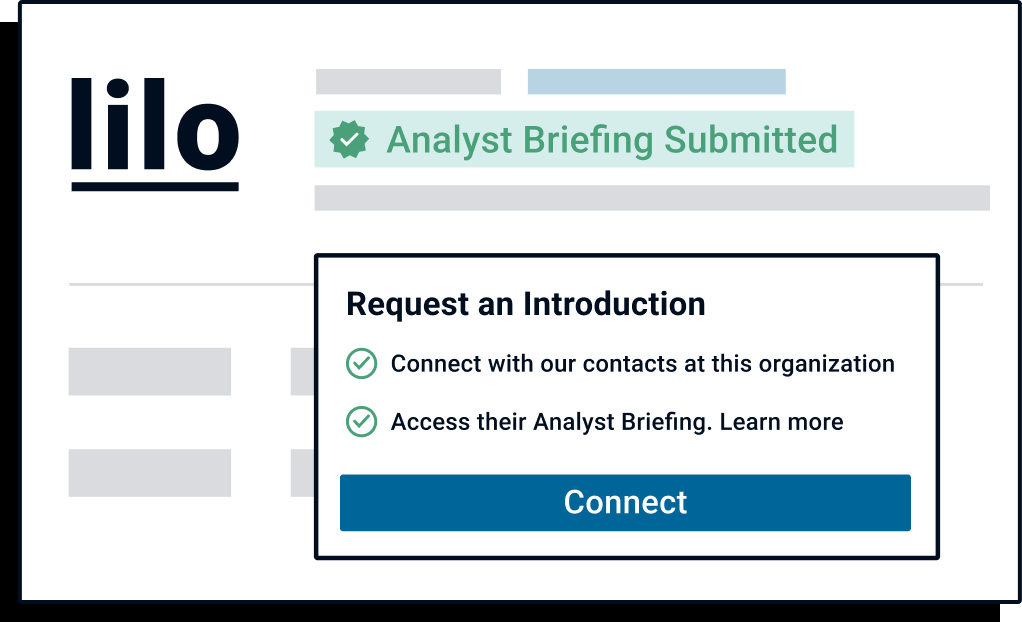 Want to inform investors similar to Elliott Bisnow about your company?
Submit your Analyst Briefing to get in front of investors, customers, and partners on CB Insights' platform.
Latest Elliott Bisnow News
Does Entrepreneurship Strike Your Fancy? Then These Tips Are For You
Oct 27, 2022
I cover leadership issues that make or break your workplace experience Got it! Got it! Pexels A lot of people seem to be quitting their jobs nowadays. And instead of looking for another position with another company, many of them are chasing their entrepreneurial dreams. The whole work from home thing has apparently opened the floodgates of imagination around the art of the possible. Of course, interest in entrepreneurship is not a new phenomenon. After all, many of the world's largest companies were spawned by entrepreneurs who started with little more than good ideas and a lot of moxie. That moxie was often the most critical ingredient in the recipe for success. What do they know about turning a simple idea into a serious—and highly successful—business? Barely more than a decade ago, while in their early twenties and with only two college diplomas between the four of them, they embarked on a mission to build a global events company. They had passion. They had creativity. They had tenacity. And they turned their dream into a series of invitation-only events called Summit , a global community of entrepreneurs, academics, authors, engineers, explorers, philanthropists, scientists and many others. So far, they've produced more than 250 events around the world, hosting luminaries including Jeff Bezos, Richard Branson, Brené Brown, and Al Gore. MORE FOR YOU As for tips any aspiring entrepreneur can use, they offer tried-and-true gems like these: No idea should go unspoken. Give yourself permission to blurt out crazy ideas. Reputations are earned by the drop and lost by the bucket. Own up to your mistakes. Authenticity trumps perfection. Put yourself out there, even if it's not flawless. Replace weaknesses with a partner's strengths. Make time for what you do best. Don't worry about making mistakes when you're making history. Don't focus on failures. Learn from them, then move on. A visit with Elliott Bisnow dishes up ideas that any entrepreneur can use. Rodger Dean Duncan: You've obviously benefitted from teamwork and collaboration. What's your advice on how to find—and maintain a productive relationship with—the right partner(s)? Elliott Bisnow: We have an expression, "Date before you get married." We believe it's important to have dynamic shared experiences with someone before forming an official partnership. This could be as simple as going for a walk with someone, playing a round of golf or attending a concert together. Or better yet, asking someone to jump in on a campaign that your company is setting up. You'll get to know people very quickly working alongside them. Elliott Bisnow . What you don't want to do is take a couple phone calls, or grab a coffee with a potential partner and use these limited experiences to determine if someone is good at collaborating. Once you've had a shared experience with someone and developed a partnership, we try to overcommunicate. This especially applies to areas outside of work. If you're seeing your partners at work all the time, it's natural to talk about work all the time. We try to build chemistry outside of work by going on trips together. But you don't have to go off to a distant continent. You can change your surroundings and the conversation simply by biking for an afternoon or by going on a hike. The key is to ensure you're bringing in open and good-hearted people that you enjoy surrounding yourself with. Duncan: Personal brand is important to any professional's success. How can entrepreneurs build their own brands while building their businesses? Bisnow: We think it's important for team members to be building their own brands. A quality LinkedIn page is a must, and engaging on social media channels that best fit their personality. It's great for them to have their own websites and ideally to have them go on podcasts to talk about their work and the things they value in their lives. This is where you can really see (or hear) their unique personalities come out. This also makes team members more interesting to potential clients. Curious people will want to connect with them, and good things may come out of these interactions. This is a win/win for the company, and it's a win/win for the team member's long-term career. That said, a very thoughtful line must be towed: The team comes first. Always. Think of it like the world of sports. Everyone must be focused on winning as a team. Yet at the same time, when the team is winning, it's attracting attention and more individuals get noticed. The atmosphere will stay healthy as long as everyone is using the word "we." When you hear somebody start taking credit for things that the company does, you may notice the word "I" being used too much. That's a red flag that will need to be addressed. It's the word "we" that keeps it a win/win for everyone involved. One of our favorite expressions ties into the win/win nature of this subject. "There's no limit to what you can achieve if you give other people credit." Duncan: When building a business, what are the important keys to establishing and maintaining an appropriate operating culture? . . Bisnow: Many of us have had elementary school teachers who told us, "There's a time for work and a time for play." They were referring to the division between classroom and recess. But it applies to work, as well. There's a time to play a good-natured prank on a team member, and a time for work without silliness. Ideally, if people love the work they're doing, work is play. This quickly becomes apparent when you've hired the people who are right for your culture. There's a good time to take your two-week vacation. There's another time when you've got to be around to ensure you deliver on the task at hand. You want to always be bringing aboard people who have no problem understanding that. And it's helpful to set an example from the top down. Duncan: Networking is a critical ingredient in building a business, a career, and a reputation. What's your elevator speech on how to do it right? Bisnow: Think of relationships like muscles. The less you use them the more they're going to atrophy. The more you use them, the more that they're going to continue to build. If you're passing a pull-up bar, do a pull-up. If you can make a good connection or do a favor for a colleague, don't pass it by. And never be afraid to put yourself out there or ask for advice. . . Duncan: You say that "when you know how to listen, everybody is a guru." Please elaborate. Bisnow: Everyone around you has something to teach and everyone has something to learn. When you listen, when you try to see everyone as a guru in one area or another, you can learn more than what you thought was possible. Listening comes naturally to some people. For others, it must be an acquired skill. We like to remind younger team members that they can't learn anything when they're talking. We like to say that you have two ears and only one mouth, use them in that ratio. Also, compassionate listening and empathetic listening really makes people feel heard, and that helps build relationships, which helps make the team stronger. Duncan: Your book includes provocative chapter titles like "You Don't Get Chances, You Take Them" and "Throw Off the Bowlines." What have you learned about risk-taking? Bisnow: Lumping all risks into the same category is a disservice to what it means to take risks. Every risk has a different level of riskiness. How big is the risk? How far might the fall be? What's the upside? As we've matured, we've become much more thoughtful around risk taking. We were naïve when we were young. Sometimes that can end up paying off. But if you go to Las Vegas enough, the house is going to win. You can take a risk that has an 80% chance of success. You can take a risk that has a 10% chance of success. You can take risks where there's very little financial fallout. These days, we're not taking risks that have huge downside and little upside. We're gravitating toward risks that have little downside and huge upside. Duncan: As you've operated under a philosophy of "no idea should go unspoken," what have you learned about brainstorming? Bisnow: It's incredibly important to collect as many ideas as possible. Ideas can be hard to come by and you really need to foster an environment that encourages your team members and partners to bring forth as many ideas as possible. We all know the cliché "there are no bad ideas." This is true, but we like to take it a step further and tell our team, "the only bad idea is the one not spoken". We've made a huge effort to let people know their ideas are not going to be shot down. We're going to listen to them. Even the shyest person among us knows that we want to widen the top of the funnel. . . Duncan: In addition to being risky, entrepreneurship can be very stressful. How do you make it fun? Bisnow: No matter how you prepare for stressful times, you're going to be surprised. If the bonds aren't strong between your team members in times of stress, things are really going to be tough. The best way to prepare for stressful times is to strengthen your relationships from the start and during the good times. This gets back to your earlier question about building team chemistry. The moments when you share diverse experiences are what will help you through difficulties. You'll remember the good times with a smile when you're facing new obstacles. And the obstacles you've managed to surmount will turn into funny stories when the times turn good, and bring you closer together with the people you worked with to overcome the obstacles. Duncan: How do successful people think about their businesses? Bisnow: The key is not to focus on success, but to focus on learning, on building a great team and creating a great product. Consider this analogy about the winningest tennis player in history, Rafael Nadal. A journalist asked Nadal, "What's it like to be 'The King of Clay?" That's the nickname that all the media and fans have given Nadal. Nadal just smiled and said, "I've never thought of myself as the 'King of Clay.' None of my friends or family members have ever called me that. I just love playing tennis. I love competing and I love that when I show up to play, it's exciting." That's a good way to look at yourself and your team. Follow me on  Twitter  or  LinkedIn . Check out my  website  or some of my other work  here .
Elliott Bisnow Investments
1 Investments
Elliott Bisnow has made 1 investments. Their latest investment was in Overnight as part of their Seed VC on February 2, 2016.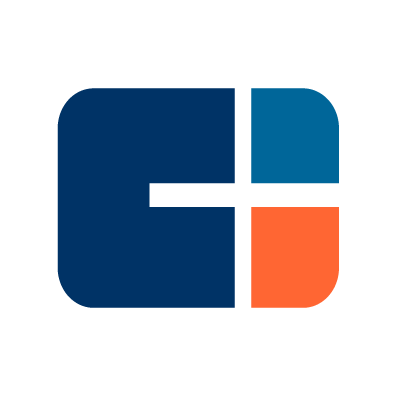 Elliott Bisnow Investments Activity | Date | Round | Company | Amount | New? | Co-Investors | Sources |
| --- | --- | --- | --- | --- | --- | --- |
| | | | | | | |
| | |
| --- | --- |
| Date | |
| Round | |
| Company | |
| Amount | |
| New? | |
| Co-Investors | |
| Sources | |
Discover the right solution for your team
The CB Insights tech market intelligence platform analyzes millions of data points on vendors, products, partnerships, and patents to help your team find their next technology solution.
Request a demo