Search company, investor...
Are you an investor?
Submit your portfolio details now to be considered in our investor rankings.
Latest Ellen Pao News
More women come forward with claims of mistreatment at Carta, the startup unicorn last valued at $7.4 billion
Oct 16, 2023
Anastasiia Sapon for Fortune Alexandra Rogers remembers the evening vividly. She was standing in a small hallway, waiting for the restroom, at Hi Dive bar in San Francisco. She and her sales colleagues at Carta, the equity management startup last valued at $7.4 billion, were about to head over to a Giants game, where Carta had treated its sales team to tickets. Rogers says she was leaning against the wall near the bathroom, with the back of her foot propped back against it. Her knee was jutted out at about a 45-degree angle, she says. That was when she alleges that Carta's chief revenue officer, Jeff Perry, walked by, slapped his hand on her leg, squeezed it, then kept walking. "It wasn't something normal—definitely not professional," Rogers says in an interview with Fortune, recounting the claims she made in a lawsuit against her former employer, Carta, and Perry in August. Rogers says she shouted Perry's name, he turned around, and then she stared at him. "He just kind of laughed it off and walked away," she says. Rogers says she was interviewing for a sales manager role at the time, one that would report directly to Perry. Two months later, the evening before Rogers says she officially started the new role, she ended up sitting next to Perry at a Carta dinner, where she alleges in her lawsuit that Perry placed his hand on her leg under the table, twice, and stroked her arm above the table. "He touched my leg again," Rogers sent her mom in a text that evening, according to messages reviewed by Fortune. "Who? Your boss?" her mom responded. "CRO yes," Rogers said. "The one i [sic] complain about." Rogers reported these incidents to Carta's human resources department in June 2023, according to the lawsuit Rogers filed this summer in a California state court in San Francisco. It wasn't long after that she alleges in her lawsuit that Carta's CEO, Henry Ward, started behaving differently toward her. She says he started to single her out in meetings and that "he was acting very rude and disrespectful." Rogers says her manager told her that Ward allegedly questioned her "ability to be a manager in that role because he thought [she] had an attitude" and that she told Rogers that Ward didn't "like women with strong personalities," according to Rogers and legal filings. Shortly after, Rogers says her manager suggested she be demoted to a sales executive role because Ward was "doubting [her] ability," Rogers said. When Rogers asked for specific examples, she said she was offered none. In July, Rogers was laid off as part of a broader reduction in staff that impacted the sales department. In August, Rogers filed a harassment and retaliation lawsuit. A Carta spokeswoman, on behalf of the company, Ward, and Perry, declined to comment on the record. In legal filings, Carta and Perry vehemently denied all of these allegations. Perry said in an answer to the complaint on behalf of himself that he "never at any time interacted with Rogers in a sexual or inappropriate manner, never touched her inappropriately, and never harassed her in any way." Perry filed a defamation cross complaint against Rogers, alleging that she had "targeted Perry" and "began to create evidence to smear him and his reputation with false statements" when her job was under threat. Prior to the defamation counterclaim being filed, Perry's lawyer sent a letter to Rogers' counsel, expressing her intent to bring "malicious prosecution" claims against Rogers. (Rogers has not yet responded to the counterclaim in court, but her attorney says of the claim: "These arguments are straight out of the defense victim-blaming toolbox…We remain confident that any jury looking at the facts will side with Allie.") Lawsuits like Rogers' are rare in the tightly knit, still male-dominated world of venture capital and startups, where nondisclosure agreements are prevalent and settlements typically precede public accusations. It's still infrequent that women go public with sexual harassment or gender discrimination claims, whether via litigation or otherwise—even after the high-profile, three-year Kleiner Perkins case from 2012, filed by Ellen Pao against her employer that she ultimately lost, but that helped lay ground for the #MeToo movement. Which makes Carta—an equity management software platform that has become one of the industry's unicorn darlings—unusual. Since 2020, the startup (which boasts board members and investors like a16z's Marc Andreessen, Silver Lake Partners' Joe Osnoss, and Lightspeed Venture Partners' Will Kohler) has had four women come forward with claims of mistreatment, gender discrimination, or retaliation at the company, either via litigation or published statements. In addition to Rogers, there's Emily Kramer. In 2020, Kramer, Carta's former vice president of marketing, filed a gender discrimination and retaliation lawsuit that was ultimately settled earlier this year. That same year, Andrea Walne—now Andrea Lamari—who had overseen Carta's secondaries trading platform CartaX, published an essay on Medium stating that there was a "recurring theme" that played out within Carta, "which at times included an element of discrimination, a disturbing cabal of yes-men…and thus a culture of omerta." In 2023, there have been two lawsuits filed in a state court in San Francisco: Amanda Sheets alleged sex discrimination against Carta and Perry after her disability request was allegedly treated differently than it was with her male peers. Rogers filed her lawsuit this summer, alleging harassment and retaliation. Carta declined to comment on the litigation and essay for this story. In legal filings, Carta and Perry, separately, said of the Sheets case that they generally deny "each and every allegation and cause of action" and refer to the allegations in the complaint as "unverified." There has been more playing out behind the scenes. On Oct. 7, 2022, Carta's former chief technology officer, Jerry Talton, sent a letter to all eight of Carta's board members, including Carta CEO Henry Ward and a16z's Andreessen, laying out what he said were serious, systemic problems within the company and stating that he believed complaints of discriminatory or abusive behavior were not being adequately investigated, according to the letter, which was seen by Fortune. (Carta fired Talton two months later and is currently engaged in a lawsuit against him, filed in December, that alleged he secretly recorded Carta executives and refused to return Carta property, among other claims. Carta's board members either declined to comment for this story or didn't respond.) Fortune's reporting—which included speaking with eight former and current employees, investors, and people close to the company or board, as well as reviewing hundreds of pages of legal filings, attorney correspondence, and correspondence to the board—reveals how a by-the-book startup success story has evolved into a nightmarish collision of litigation, high turnover, and mounting employee grievances against management. The company's valuation appears to be dwindling at somewhere around $3.8 billion on the secondaries market (down from $7.4 billion two years ago), per data from private company data provider Caplight, and it appears Ward's employees are questioning his leadership. "The perception is that [Ward] doesn't really have control over anything, really, because of what is going on publicly," says a current Carta employee, who spoke with Fortune on condition of anonymity out of fear of being retaliated against. But perhaps the strangest facet of the Carta story is the résumés of some of the figures connected to its ongoing litigation. The lawyer defending Carta's CRO, Perry, is Lynne Hermle—the same lawyer who defended Kleiner Perkins against Ellen Pao in 2012–2015. Perry's wife, Jessica Perry, had also been on Kleiner's legal defense team. And Matt Murphy sits on Carta's board. He's the one who fired Pao. 'Empathy and authenticity' Carta was cofounded as "eShares" back in 2012 by Ward and venture capitalist Manu Kumar, who had invested in Ward's previous startup. They conceived of a company that would digitize paper stock certificates, warrants, and options so that a startup could manage its cap table digitally—and they foresaw a whole suite of services, such as 409A valuations, or fund administration capabilities, and, eventually, a liquidity platform. Carta's Rolodex of venture investors has documented the trajectory of the company across glowing blog posts. From the start, Carta appeared to have everything investors could want: steady million-dollar capital infusions, product launches, and enviable growth figures. Carta made its first $700 in revenue in January 2014, and by November of that year, had reached a $1 million transaction revenue run rate. In spring 2016, Carta notched 2,000 customers. Five years later, Carta would have more than 30,000 corporate customers and Ward would raise $500 million in capital at a $7.4 billion valuation, becoming one of the highest-valued companies in the private markets. Ward's ability to find product-market fit, fundraise, and scale a company is undeniable, and by 2019 there was heaping demand (and competition) among investors to get a piece of Carta. Glowing profiles were published, such as Carta's early investment in "building extreme empathy and authenticity," from a 2021 Unusual Ventures blog post , or how Carta had an idea of how to "allow more employees to take control of their financial destiny," Lightspeed's Kohler wrote in 2019. People who have worked or are working at the company describe other noteworthy details absent in those profiles. Four current and former employees describe frequent organizational restructurings and high turnover. A slew of executives have parted ways with the company in recent years, including Aaron Forth, an ex-chief product officer; Japjit Tulsi, a former CTO; D'Arcy Doyle, former senior vice president of enterprise sales; Webb Stevens, a former chief product officer; Suzanne Elovic, former chief legal and compliance officer; Heidi Johnson, a former chief product officer; Suzy Walther, former chief people officer; Jenny Kim, ex-vice president of HR; and Joe Kondel, ex-vice president of engineering. "I just didn't feel like I was able to do high-quality work because of all the turmoil," one of the former employees tells Fortune. Two separate people said that Ward struggles to focus on one thing. Ward is a "man of too many ideas that doesn't know how to execute them," the current employee says. Five of those people say that favoritism is prevalent across Carta, and four said that performance was less important than how people aligned with Ward. Four of the women who spoke with Fortune say that senior executives were disrespectful toward them. Talton's letter sent to the board in October stated that dissent and debate among Carta's executive team are explicitly disallowed and punished; that job performance is conflated with alliance with Carta's CEO, Ward; and that senior staffers who express issues are forced out of the company. Talton laid out instances in which he had personally witnessed and reported a senior executive making sexually inappropriate comments at work events, or how Ward had dismissed his concerns over a vice president he believed did not treat female peers with respect. Within four days of Talton sending his letter to the board, the former CTO was put on administrative leave, according to legal filings. At the direction of Carta's board, which had been sent the letter, Carta opened an investigation, according to two people with direct knowledge of the matter, hiring the former U.S. attorney general, Loretta Lynch, who now works at the law firm Paul Weiss, to look into Talton's claims. Barbara Byrne, one of Carta's only independent board members, spearheaded the investigation, a person with knowledge of the matter told Fortune. (The investigation was first reported by Insider. ) It's not clear how thorough the inquiry was into Ward's leadership and Talton's claims, nor the outcome. Carta declined to comment on the matter and wouldn't specify how many people at Paul Weiss worked on the investigation, how many Carta employees were interviewed at the company, whether any other employees were put on administrative leave, or whether any changes had been made internally as a result of the investigation. One source close to the board told Fortune they were impressed by independent board member Byrne's handling of Talton's complaint and, without going into details of the investigation, says that the board thoroughly investigated the claims. About a month after Talton had been put on administrative leave, he allegedly sent an email to Carta's general counsel, attaching a transcript from a conversation he had recorded. At the end of December, Carta sued Talton, lodging a plethora of allegations against its former CTO that range from secretly recording Carta executives and board members to sexting during working hours on corporate devices and sending offensive messages about women and people of color, according to Carta's complaint. Talton's attorney says the allegations in Carta's complaint about Talton sexually harassing and discriminating against Carta employees were "outrageous fiction" and noted that, in an amended complaint, Carta had removed language suggesting Talton had violated Carta's antidiscrimination and anti-harassment policies. "Henry Ward continues his attempts to retaliate against Jerry and destroy his good name after Jerry notified Carta's board of the serious, systemic problems he witnessed at the company," Talton's attorney wrote in a statement. "The board is made up of a lot of [venture capitalists], who don't normally support something like this," the person close to the board says of Carta's decision to sue Talton. "No one likes to see an employee sued. Henry does play hardball. The board felt pretty strongly there were some bad things done here." This summer, Carta sued another one of its former executives—former chief product officer Heidi Johnson, alleging she has copies of the secret recordings of executives. Neither Johnson nor her attorney returned a request for comment. Current employees have seemingly become accustomed to litigation at Carta. After learning of Rogers' lawsuit against Carta, the current employee says, "Obviously this is not the first time this has happened at this company, and it might not even be the last." 'More likely to be fired' At the same time execs were turning on one another, Carta's business was taking a hit. As an equity management platform, the company's performance is closely intertwined with the performance of the broader startup ecosystem. With funding rounds slowing down, valuations in decline, and the amount of capital being deployed shrinking, Carta has trimmed its staff, laying off approximately 10% of its employees in January, with a smaller layoff in July that Rogers was a part of. Meanwhile, the value of Carta shares is down approximately 48% from their price tag in 2021, according to private market data company Caplight, which tracks secondary market activity. (A Carta spokeswoman told Fortune that revenue was up 47% in 2022 and Carta had 45,000 paying and nonpaying customers at the end of September 2023.) And competition is heating up. Morgan Stanley has been delving into the space since its acquisition of Solium (now known as Shareworks) in 2019. And there are smaller players rising up from the bottom of the market, such as Ledgy or Eqvista. "Today Carta is being squeezed from both sides of the market, and I think the years of mismanagement and lack of focus are finally starting to show," a former employee says. In the private markets, it's not normal for a board of directors to push out a founder, but it's not necessarily rare either. Some of the most recognizable examples have been WeWork's Adam Neumann and Uber's Travis Kalanick—with plenty of lesser-known examples like Etsy's Rob Kalin, Groupon's Andrew Mason, or Tesla's Martin Eberhard. This isn't lost on Ward. In February, a few months after Carta's board-led investigation into Talton's letter, Ward published a post he had written earlier on Medium, explaining some of the executive departures at the company. "I hope I get to work at Carta until I'm too old to," he wrote. "But Kings and Queens rarely die a natural death…Most founder/ceos don't go the distance. Statistically, I am more likely to be fired from Carta than retire from it. So I have to earn it every day, too." For the women who worked there, the stakes can seem high for speaking out. Carta's ongoing litigation with its former employees has frightened women from coming forward and going on the record with their own experiences, former staffers say. But Rogers hopes her lawsuit will force a painful conversation. "This is looking like a systemic issue within Carta, and the only way to disincentivize this in the future is going forth with a lawsuit and making an example of this type of behavior," Rogers says. "The way to get these things to stop is by coming forward." Subscribe to the CFO Daily newsletter to keep up with the trends, issues, and executives shaping corporate finance. Sign up for free. Most popular Finance articles
Ellen Pao Investments
14 Investments
Ellen Pao has made 14 investments. Their latest investment was in Dagger as part of their Series A on March 3, 2022.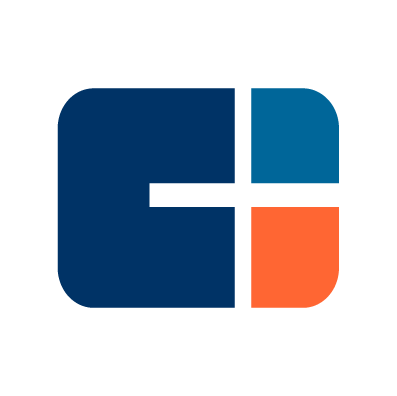 Ellen Pao Investments Activity Ellen Pao Portfolio Exits
3 Portfolio Exits
Ellen Pao has 3 portfolio exits. Their latest portfolio exit was Periscope Data on May 14, 2019.
Date

Exit

Companies

Valuation

Valuations are submitted by companies, mined from state filings or news, provided by VentureSource, or based on a comparables valuation model.

Acquirer

Sources
| | | | |
| --- | --- | --- | --- |
| Date | | | |
| Exit | | | |
| Companies | | | |
| Valuation | | | |
| Acquirer | | | |
| Sources | | | |
Loading...