Search company, investor...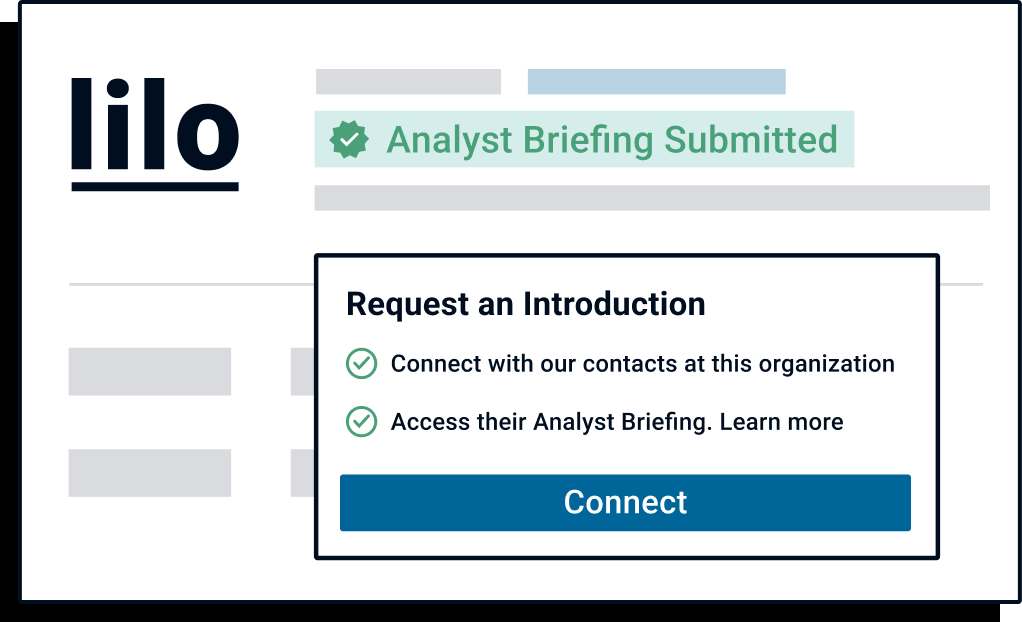 Want to inform investors similar to Elitech about your company?
Submit your Analyst Briefing to get in front of investors, customers, and partners on CB Insights' platform.
Latest Elitech News
EliTech Prepping High-Throughput Molecular Diagnostic System for 2024 European Launch
Apr 24, 2023
Premium Save for later NEW YORK – EliTech is prepping a high-throughput molecular diagnostics instrument Called EliVerse for a European launch in 2024. The new system will be the third EliTech has launched in eight years and will include true "STAT" processing for individual samples. Christoph Gauer, CEO of EliTech Group, said in an interview that the EliVerse system will be the firm's highest throughput system yet. While all three instruments in the family use the same reagents and assays, EliVerse will have a per-sample turnaround time of less than 1.5 hours, and will be able to process 150 samples in an eight-hour shift. This is twice the throughput of its recently launched BeGenius system and four times that of its flagship InGenius system. Although all three systems can run different PCR reagents, protocols, and sample matrices, as well as lab-developed tests in parallel, EliVerse will also offer true random-access, walk-away testing. In contrast, the other two systems are fully automated, but process samples in batches. In addition, "You can load samples and reagents at any point in time, [and] it automatically feeds the consumables," Gauer said. Its "true STAT" functionality for emergency samples means that each can be accessed at any time from a defined position in the instrument, and bumped up to the next sample that is being processed, if needed. Adding a higher-throughput instrument to the family of automated instruments was inspired by the demands of customers facing increasing levels of molecular testing coupled with a shortage of skilled laboratorians, Gauer said. The paucity of skilled lab workers was an industry-wide issue even before the pandemic, but has since increased, particularly for night and weekend shifts. For this over-taxed staff, esoteric testing in particular is "very laborious — especially for low-volume parameters — to work on manually," Gauer said, with the diversity of assays potentially straining technicians. Gauer said that esoteric testing — like parvovirus B19, HHV-8, and Bordetella pertussis — is EliTech's "home turf," and testing transplant patients for pathogens, in particular, has been a conduit for commercial growth. Still, the firm has also added more common assays to its menu, such as HIV, human papillomavirus, and hepatitis, for customers who need to run these on occasion at lower volumes. The three systems will ultimately use the same menu of IVD assays. InGenius currently has more than 50 tests on its menu which have been validated on more than 20 sample types. About half of these have also been ported to the BeGenius, Gauer said. EliVerse is also not intended to make the other systems obsolete, he said, as customers that have the InGenius or BeGenius can use them for rare sample types they run once a day, for example. Update on other systems, menu The EliTech InGenius debuted in 2015 and received 510(k) clearance from the US Food and Drug Administration in 2018 along with an assay for herpes simplex types 1 and 2. The InGenius processes 12 samples per run and offers some unique features in addition to the automated liquid handling, nucleic acid extraction, real-time PCR amplification, and detection that are de rigueur for a sample-to-answer system. For example, it can do bead-based extraction as well as on-board sonication, and uses 12 separate thermal cyclers so it can process a dozen different assays in each run. It also has six optical channels enabling it to run small multiplex panels, and it is an open system, so it can perform both IVD tests as well as lab-developed tests. EliTech launched BeGenius in October 2021. It has similar attributes as the InGenius, but a higher throughput of 24 assays per run, or about 72 samples per eight-hour shift. Gauer said that, in total, EliTech has installed approximately 1,100 InGenius and BeGenius instruments so far, primarily in hospital laboratories, with placements of BeGenius now beginning to overtake InGenius. EliTech is also transitioning all of its assays to be compliant with new CE IVD regulations, and expects the full menu to be IVDR compliant by the end of 2024. The focus on esoteric testing has been a deliberate strategy from the outset, Gauer said, noting that EliTech's systems and menu are largely complementary to other automated molecular systems in the space. There are few systems with menu that is not primarily sexually transmitted infections or blood borne viruses, he said, and also few with the capability to process more rare sample types, like cerebrospinal fluid. "There is a true need in the laboratory," he added. That said, EliTech may have an edge in the new IVDR world over the small assay developers that have traditionally filled this niche, as makers of tests for use on standard lab equipment will now need to validate their assays with all sample types and on larger sample sizes for each different thermal cycler it could potentially be used on. On the other hand, larger companies are perhaps not as interested in the menu items that EliTech specialized in, Gauer said. "An esoteric focus, in combination with a couple of high-throughput options, I think is a very unique position in the market," he said. And, having a whole family of offerings from low- to high-throughput that all run the same menu may also be attractive to hospitals and labs that run a variety of samples and sample types, he said. "Then they can truly pick and choose, without having to change reagents or extraction chemistries," he said. Recent data To date, EliTech has not focused as much on generating peer-reviewed publications, but Gauer said that will be an aim in the future. Two publications last year described the firm's Mycoplasma tuberculosis (MTB) diagnostic and multi-drug resistance (MDR) testing assay, called MDR/MTB ELITe MGB, run on the InGenius system. One, published in the journal Pathogens , showed the TB test had strong performance for detection as well as for determining both rifampicin and isoniazid resistance, and was easily integrated into the laboratory's workflow. The other, published in Antibiotics , showed that the MDR/MTB ELITe MGB test could be valuable for rapid detection of pre-MDR- and MDR-TB directly from clinical specimens. And, a recent poster from a lab in Milan, Italy showed that the InGenius workflow could save time over manual testing. In this study, a lab at Niguarda Hospital tested 12 cerebrospinal fluid samples for different viral targets and 36 blood plasma samples for Epstein-Barr virus over the course of one week, comparing the automated EliTech InGenius workflow to manual processing. It found that InGenius had a low complexity of use, with only nine different consumables and 10 working steps, compared to 16 consumables and 19 working steps for its routine manual runs. The test results were available in 2 hour and 50 minutes with InGenius compared to 3 hours and 40 minutes for manual testing, and the proportion of time spent performing hands-on steps was reduced from about 36 percent with manual testing to about 12 percent using the InGenius. The lab also found that the total turnaround time for the CSF samples was reduced, with 10 of them ready to be reported within 12 hours of arriving in the lab and two within 24 hours, compared to only one being ready within 12 hours using the manual method, seven within 24 hours, and four taking between 48 and 72 hours. For the 36 EBV samples, the lab found the tests were all ready within 24 hours of arriving in the lab, whereas only 14 of the samples processed in the routine manner were ready within 24 hours. The lab concluded that its routine method required a longer turnaround time because of the sample batch testing of two runs per week it needed to optimize costs. It also found that over two months and 1,200 requested analysis, the InGenius reduced the use of additional tests for calibration and controls compared to its routine method, from 800 tests to 120 tests. A growing business EliTech Group's US molecular diagnostics business, ELITech Group MDx, is based in Bothell, Washington. The firm also has clinical chemistry, microbiology, and biomedical systems businesses. Gauer said the firm's diagnostics business has been "growing very nicely," in part due to its focus on esoteric testing. As other firms in the space, EliTech also had commercial success during the COVID-19 pandemic, but this was on top of growth of its underlying business, he said. The firm is now continuing to expand its team, Gauer said. It is also increasing its direct sales force, for example switching from using a distributor to sell products to having a direct sales team in Germany. "This is the way we want to build our business, especially now with more systems coming out," Gauer said. "We believe in the long term we will be a true, full-scale player in molecular diagnostics," he added.
Elitech Acquisitions
1 Acquisition
Elitech acquired 1 company. Their latest acquisition was Nanogen on July 06, 2009.
Date

Investment Stage

Companies

Valuation

Valuations are submitted by companies, mined from state filings or news, provided by VentureSource, or based on a comparables valuation model.

Total Funding

Note

Sources
| | |
| --- | --- |
| Date | |
| Investment Stage | |
| Companies | |
| Valuation | |
| Total Funding | |
| Note | |
| Sources | |