Search company, investor...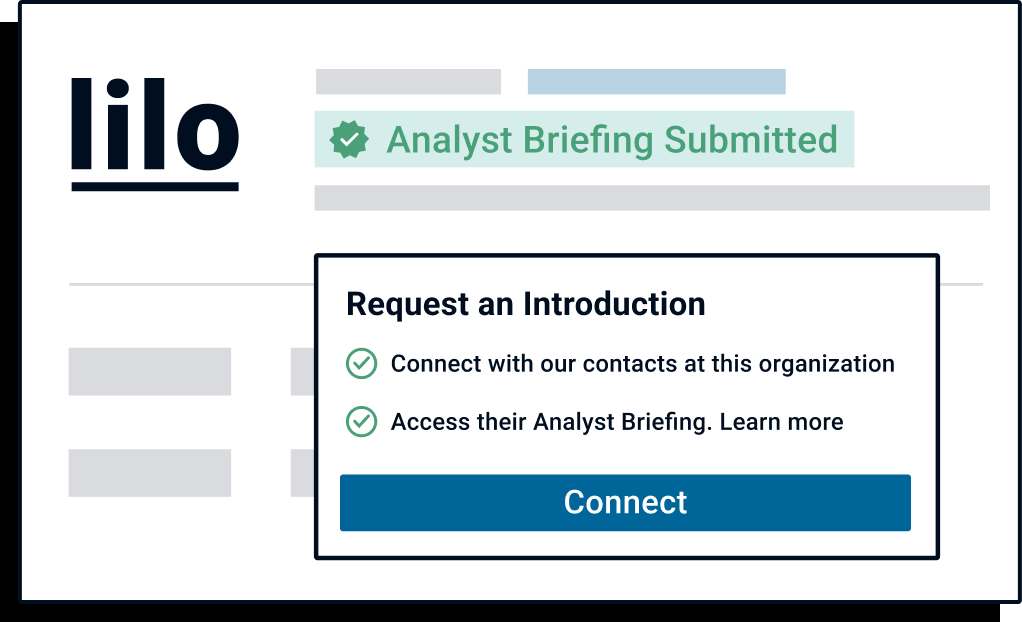 Want to inform investors similar to Calm Company about your company?
Submit your Analyst Briefing to get in front of investors, customers, and partners on CB Insights' platform.
Latest Calm Company News
Top 10 Best Ruby on Rails Companies In USA 2023
Apr 20, 2023
Top 10 Best Ruby on Rails Companies In USA 2023 Top 10 Best Ruby on Rails Companies In USA 2023 Share INTRODUCTION Ruby on Rails (or simply Rails) is a web development framework created by David Heinemeier Hansson and released in 2004. It is an open-source, Model-View-Controller (MVC) framework written in the Ruby programming language. The framework includes both front-end and back-end components and is used to create full-stack web applications. Related Articles April 20, 2023 In the United States in 2023, Ruby on Rails is one of the most popular frameworks for web application development. Many companies favour it because of its scalability, flexibility, and easy-to-learn syntax. Rails are popular among startups and established businesses alike and is often used to build e-commerce sites, content management systems , customer relationship management systems, and more. Many software companies in the US have adopted the Ruby on Rails framework due to its ability to develop complex applications with minimal code quickly. Additionally, developers can leverage an extensive library of gems and plugins to add extra functionality. While there are some drawbacks to using Rails, such as slow performance at times, it is still a powerful tool that allows developers to prototype, test and deploy applications rapidly. Overall, Ruby on Rails is an excellent web development framework which is being widely adopted by companies in the United States in 2023. Its scalability, flexibility, and wide range of tools make it a great solution for developing robust web applications. IMPORTANCE Ruby on Rails is an increasingly popular web development framework, and its importance to companies in the US in 2023 is clear. As businesses look to create more efficient, reliable, and dynamic web applications , Ruby on Rails provides a solid platform for development. Its features, such as scalability and flexibility, make it an ideal choice for companies that need to build secure, high-performance web applications. With its wide range of tools and libraries, developers can quickly create powerful applications with minimal effort. Companies are also attracted to the language's strong community support, which makes it easy to find help when needed. Additionally, companies can take advantage of the language's cost efficiency due to its open-source nature. All of these benefits make Ruby on Rails an attractive choice for businesses in the US in 2023, and its importance to these companies will only continue to grow. Here are the top 10 best ruby on rails companies in USA in 2023 Basecamp – Basecamp is a project management software company founded in 1999. It was created by Jason Fried and David Heinemeier Hansson, two web developers from Chicago. The company has since grown to become one of the most popular business applications in the world. Basecamp's mission is to make collaboration between teams more productive and enjoyable. It offers an organized workspace for teams to discuss and manage projects, as well as tools for communication, task tracking and file sharing. With powerful features like to-dos, milestones, calendars, chat, check-ins and notifications, Basecamp provides users with everything they need to collaborate efficiently. Basecamp also provides native mobile apps for iOS and Android so that you can stay connected while on the go. In addition to software, the company also publishes books and provides resources related to project management, team dynamics and productivity. Basecamp values transparency, simplicity and focus. They believe in giving people the tools they need to work smarter and better without any unnecessary complexities or distractions. These values have allowed them to build trust with their customers and continue to provide one of the best project management solutions available. Airbnb – Airbnb is a travel and hospitality company that enables people to list, find, and rent vacation homes, apartments, and other accommodations around the world. Founded in 2008, Airbnb has grown to include more than 4 million listings in 81,000 cities across the world. Through its platform, travellers can book rooms, entire homes, or experiences such as cooking classes and guided tours. In addition, Airbnb provides resources for hosts to promote their accommodations, manage reservations, and collect payments. The company's mission is to create a world where anyone can belong anywhere by providing unique and memorable travel experiences for guests and hosts alike. Airbnb also works with local governments and organizations to encourage responsible tourism and economic development. Its core values of community, trust, and inclusion have helped it become one of the most dynamic and successful travel companies in the world. Shopify – Shopify is a leading ecommerce platform that allows merchants to create their own online store and sell products and services. It is a one-stop shop for all the needs of an online business, from setting up a website to processing payments, inventory management, and marketing. Shopify has been around since 2004 and has grown to become a leader in the ecommerce industry, with more than 1 million businesses worldwide using its platform. Shopify offers a wide range of features designed to make it easy for merchants to open and manage their ecommerce stores. Businesses can choose from hundreds of professionally designed templates to build a customized store. The company also provides tools and resources to track store performance and analytics, as well as customize checkout processes and add payment methods. Shopify makes it easy to set up shop using features such as domain mapping, automatic shipping rates, tax calculator, and discount code creator. The Shopify app store provides thousands of integrations to help businesses run their operations efficiently. Popular third-party apps allow merchants to manage customer loyalty programs, offer subscriptions, or even build their own mobile app. With Shopify Payments and other payment gateways, merchants can accept payments from customers around the world. Shopify is constantly innovating to stay at the forefront of the ecommerce industry. The company uses AI and machine learning technologies to provide personalized product recommendations and automated marketing campaigns. Shopify also offers a variety of training and support options, from in-app chatbots to 24/7 phone support, to help merchants succeed. Overall, Shopify is a comprehensive platform for merchants to launch and grow their ecommerce businesses. It provides merchants with the tools they need to get started quickly and scale their operations with ease. Square – Square is a financial service, merchant services aggregator and mobile payments company based in San Francisco, California. Founded in 2009 by Jack Dorsey, Jim McKelvey, and Trish McEvoy, Square's revolutionary point-of-sale service enables merchants to accept debit and credit cards with a standard smartphone or tablet. The company also offers a suite of business services, including payroll, invoicing and accounting. Square's mission is to make commerce easy for everyone. The company provides businesses of all sizes access to payment processing, cash advances, loans, marketing tools and more—all within a single platform. With its simple and intuitive interface, customers can quickly get up and running. The service is also designed to be secure and reliable, allowing users to process payments without worrying about fraud or lost data. In addition to its point-of-sale services, Square also offers a range of other products, such as the Square Cash App, the Square Reader, and Square Capital. The company has developed partnerships with major banks and financial institutions like Visa, Mastercard and American Express. Its mobile payments app, called Cash App, has become one of the most popular money-transfer apps in the U.S. Square is currently valued at over $26 billion, making it one of the highest-valued private companies in the world. It continues to expand its offering, introducing new features and products that make it easier for businesses to accept and manage payments. With its innovative technology, Square is revolutionizing how people pay for goods and services. GitHub – GitHub is a leading company in the software development industry. Founded in 2008 by Tom Preston-Werner, Chris Wanstrath, and PJ Hyett, GitHub has become one of the most popular tools for developers. It allows users to store their source code, track and manage changes, collaborate with others on projects, and make their code public or private. With over 100 million users, GitHub is the world's largest open-source repository. GitHub is used by some of the world's top companies and organizations, such as Microsoft, Google, Facebook, Amazon, and NASA. A key feature of GitHub is its community support. Developers can join groups and discuss topics related to their field, find answers to questions, collaborate on projects, and even demo their work. GitHub also provides features like bug tracking, project management tools, continuous integration, and code review. In addition, GitHub Enterprise provides an enterprise-level solution for organizations seeking to host their own private code repositories. The platform includes secure access control, code reviews, code search, and advanced analytics. GitHub also offers training and education programs, such as GitHub Learning Lab and GitHub Classroom. These programs help developers build skills and knowledge while ensuring that they stay up-to-date on the latest technologies. Additionally, GitHub hosts conferences around the world to bring together the brightest minds in software development. Overall, GitHub is a powerful tool for software development teams, providing collaboration, communication, and version control. It is used by some of the world's most innovative companies, making it an essential tool for modern development teams. Twilio – Twilio is a cloud communications platform that enables developers to build, scale and operate real-time communications applications. Founded in 2008, Twilio has grown to become one of the leading providers of cloud-based communication services. The company's suite of services includes voice, messaging, video, chat, email, and analytics. Through its APIs and SDKs, developers can quickly create powerful communication solutions that integrate seamlessly with their existing applications. Over 150,000 developers use Twilio in over 180 countries around the world. Twilio helps companies of all sizes unlock the potential of real-time communication across multiple channels. With Twilio, businesses can easily connect with their customers, automate customer interactions, and leverage data to personalize the customer experience. Twilio allows for two-way communication through voice, SMS, WhatsApp, and other messaging channels, as well as video streaming and conference calling. Additionally, Twilio provides analytics that enables businesses to improve customer engagement and increase customer lifetime value. Twilio has won numerous awards for its innovation in customer service and communications technology and continues to be a leader in this space. SendGrid – SendGrid is an American cloud-based email delivery platform founded in 2009. It provides reliable, scalable, and cost-effective solutions for sending emails to customers, partners, and employees. SendGrid serves over 200,000 businesses of all sizes in more than 160 countries. The company's services include email deliverability, automation, analytics, and integration with various third-party applications. With SendGrid, companies can send transactional emails such as order confirmations, payment receipts, password reset emails, and other notifications. Additionally, it supports marketing campaigns, custom email templates, and segmentation capabilities. Additionally, SendGrid provides a comprehensive set of APIs and SMTP Relay that enable developers to integrate their applications with the platform easily. In addition to its core email service, SendGrid also offers managed services such as design, content optimization, and list management. SendGrid continues to innovate, recently introducing an AI-driven email personalization solution to help brands create highly personalized customer experiences. Calm – Calm Company is a modern business that seeks to create a positive and relaxed atmosphere for its employees and customers. The company values include creating an environment where everyone is treated with respect, where work is done in a timely manner, and where employees are encouraged to pursue their passions. Everyone at Calm Company is encouraged to take part in meaningful conversations, and the overall atmosphere is one of acceptance and understanding. The company also has a strong focus on mindfulness and meditation, providing employees with access to wellness resources and supporting them in finding ways to stay calm and productive. Employees can benefit from regular yoga classes, guided meditations, and other activities that help to reduce stress. Other benefits include flexible working hours and the option to work remotely. The office space is designed to be calming and attractive, and the staff is provided with comfortable seating and reclining chairs. Brightly coloured art adorns the walls, and plants bring an outdoor feeling inside. Music and aromatherapy add to the pleasant atmosphere. The company also provides employees with options to help them better manage their time and workload. They offer software tools to help manage tasks and prioritize projects, as well as training and coaching to help employees reach their full potential. Overall, Calm Company strives to make sure that everyone feels comfortable, respected, and capable in the workplace. Employees are offered various opportunities to develop their skills and create meaningful relationships with their colleagues. All members of the team maintain a culture of collaboration and open communication. Flexport – Flexport is a global logistics company that specializes in shipping and freight services for businesses. They provide a comprehensive suite of solutions that range from customs clearance to supply chain optimization. Their platform helps companies save time and money by consolidating shipments, managing inventory, and creating custom solutions for their customers. Flexport leverages technology and data to offer real-time tracking of goods as they move across the globe. They also employ a team of experts to provide personalized customer service and ensure that each customer's needs are met. Flexport has offices in multiple countries, including the US, UK, and China, which allows them to provide localized services to these markets. They have an extensive network of partners, including forwarders, truckers, and carriers, to ensure that their customers have access to the most reliable and efficient shipping methods. Flexport works with both large and small businesses, offering their customers the ability to manage their entire logistics process end-to-end. Flexport prides itself on providing an exceptional customer experience. Their customer service team is available around the clock to answer any questions or inquiries that customers may have. In addition, Flexport offers detailed analytics on every shipment so customers can track the progress of their orders in real-time. Overall, Flexport is a reliable and secure logistics provider that helps businesses move goods quickly and efficiently around the globe. With their commitment to customer service and their extensive network of partners, they are a great choice for companies looking to streamline their shipping process. Zendesk – Zendesk is a customer service and experience software company founded in 2007 and headquartered in San Francisco, California. It provides cloud-based customer service systems for businesses to manage their customer interactions, such as phone, email, chat, and social media. Zendesk also provides a variety of tools for businesses to understand their customers better and provide them with tailored experiences. The company's products are built to be flexible and customizable to fit the needs of businesses of all sizes. In addition to its customer service suite, Zendesk offers products such as Guide, Talk, Chat, Explore, Answer, Connect, and Message. By 2021, Zendesk had over 150,000 customers from more than 150 countries and territories. Among its notable customers are AirBnB, Shopify, Grubhub, and GitHub. Zendesk has been named one of the best places to work by San Francisco Business Times and Glassdoor. Its mission is to "improve the relationships between organizations and their customers". The company focuses on providing excellent customer service and advancing technologies that empower businesses to communicate better with customers. With its global presence, Zendesk is revolutionizing how businesses interact with their customers. CONCLUSION By 2023, the USA will be home to many successful Ruby on Rails companies. Ruby on Rails is a popular web framework that enables developers to spin up powerful websites and applications quickly. Companies like Airbnb, GitHub, Basecamp, and Shopify are successfully using Ruby on Rails in their products. Many enterprise-level businesses have adopted Ruby on Rails as well, taking advantage of its speed and scalability. Several startups and consultancy firms have been founded in the US that specializes in Ruby on Rails development, making it even easier for businesses to incorporate this technology into their projects. By 2023, Ruby on Rails will be an integral part of the American tech industry.
Calm Company Investments
25 Investments
Calm Company has made 25 investments. Their latest investment was in FirstBase as part of their Seed VC on December 12, 2019.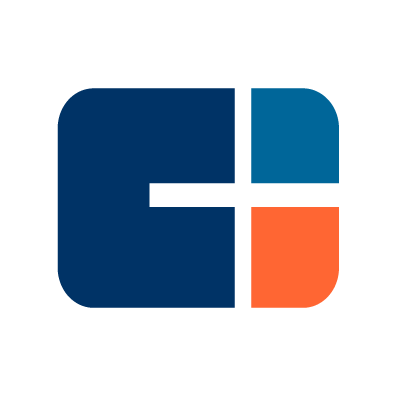 Calm Company Investments Activity | Date | Round | Company | Amount | New? | Co-Investors | Sources |
| --- | --- | --- | --- | --- | --- | --- |
| | | | | | | |
| | | | | | | |
| | | | | | | |
| | | | | | | |
| | | | | | | |
| | | | | | |
| --- | --- | --- | --- | --- | --- |
| Date | | | | | |
| Round | | | | | |
| Company | | | | | |
| Amount | | | | | |
| New? | | | | | |
| Co-Investors | | | | | |
| Sources | | | | | |
Calm Company Fund History
2 Fund Histories
Calm Company has 2 funds, including Calm Company Fund.
| Closing Date | Fund | Fund Type | Status | Amount | Sources |
| --- | --- | --- | --- | --- | --- |
| | | | | | |
| | | | | | |
| | | |
| --- | --- | --- |
| Closing Date | | |
| Fund | | |
| Fund Type | | |
| Status | | |
| Amount | | |
| Sources | | |
Calm Company Team
1 Team Member
Calm Company has 1 team member, including current Founder, General Partner, Tyler Tringas.
| Name | Work History | Title | Status |
| --- | --- | --- | --- |
| | | | |
| | |
| --- | --- |
| Name | |
| Work History | |
| Title | |
| Status | |
Compare Calm Company to Competitors