Search company, investor...
About DT Capital Partners
DT Capital Partners is a venture capital firm that provides growth capital to early and expansion-stage companies in the consumer, technology, industrial, and energy/clean energy sectors in China. DT Capital Partners currently manages over USD$500 Million in capital across multiple US dollar and RMB funds, and also has a close affiliation with Madrone Capital in the US, the investment entity for members of the Walton family.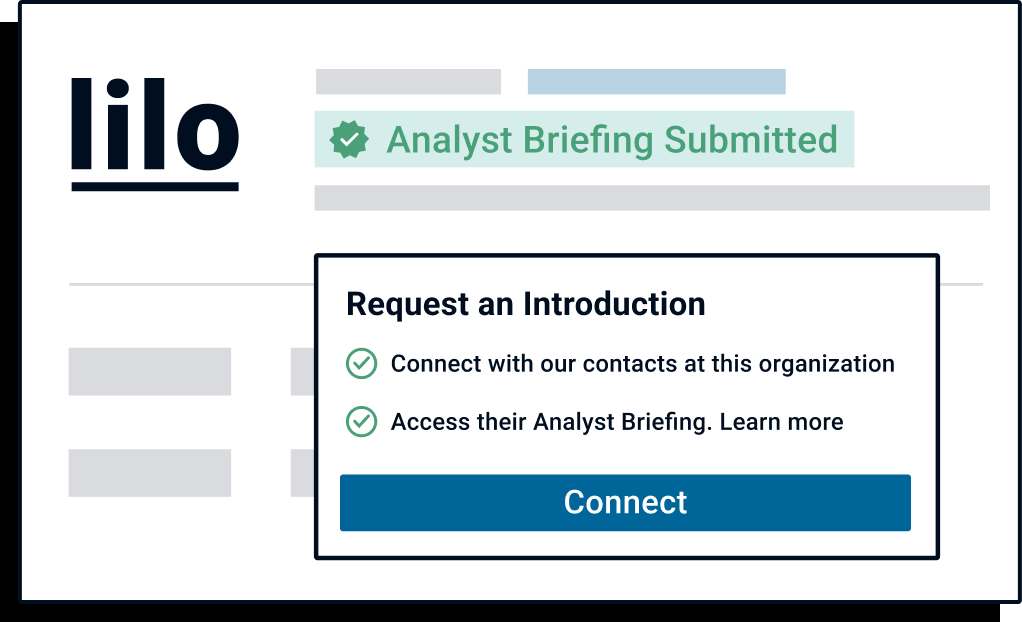 Want to inform investors similar to DT Capital Partners about your company?
Submit your Analyst Briefing to get in front of investors, customers, and partners on CB Insights' platform.
Latest DT Capital Partners News
Notizie da: TPG, Shanghai Healthcare Capital, DT Capital Partners, ZX Capital, Beijing Wedo Capital Management, Northern Light Venture Capital,BY VP e altri
Jul 18, 2023
Notizie da: TPG, Shanghai Healthcare Capital, DT Capital Partners, ZX Capital, Beijing Wedo Capital Management, Northern Light Venture Capital,BY VP e altri La società di private equity con sede in Texas TPG Inc. è pronta ad acquisire completamente Samhwa Co., un fornitore sudcoreano di packaging cosmetico per potenze globali della bellezza come L'Oréal SA, Estée Lauder Companies Inc. e Chanel, si veda qui kedglobal . TPG ha accettato di acquistare una partecipazione del 100% in Samhwa e azioni di controllo in alcune importanti affiliate, detenute dall'amministratore delegato Cho Seong-hwan, il padre di Cho e fondatore di Samhwa Cho Hwi-cheol e persone affiliate. Il prezzo di vendita è nella fascia media di 300 miliardi di won ($ 236,9 milioni), hanno detto le fonti. Samhwa dovrebbe collaborare con aziende cosmetiche globali all'interno dei portafogli di TPG, come Anastasia Beverly Hills LLC, meglio conosciuta per i suoi prodotti per le sopracciglia, secondo fonti del settore. La società di private equity ha acquisito una partecipazione del 38% in Anastasia nel 2018, secondo Bloomberg. La società di terapia genica Next Generation Gene Therapeutics ha ottenuto 40 milioni di dollari in un round di finanziamento di serie B guidato da Shanghai Healthcare Capital, un fondo di investimento istituito dal conglomerato statale Shanghai Industrial Investment Holdings. Si veda qui equalocean . Il round, a cui hanno partecipato investitori locali tra cui DT Capital Partners e ZX Capital, contribuirà a finanziare lo sviluppo pre-clinico e in fase dei prodotti NGGT. Anche i precedenti sostenitori, tra cui Beijing Wedo Capital Management e Northern Light Venture Capital, si sono ripresentati. NGGT, fondata nel marzo 2020 da scienziati senior e imprenditori nel campo della terapia genica, è un'azienda sanitaria che si occupa di ricerca e sviluppo della terapia genica. Si impegna a diventare l'azienda di terapia genica leader a livello mondiale con influenza internazionale. L'azienda ha un'esperienza di successo nell'intera filiera industriale, per quanto riguarda lo sviluppo iniziale di prodotti per la terapia genica, la produzione su larga scala di vettori virali, la costruzione di standard di qualità, la ricerca clinica multicentrica internazionale e l'applicazione per la commercializzazione di geni prodotti terapeutici. Riyadh – KASO, una piattaforma B2B saudita che digitalizza e automatizza gli acquisti tra ristoranti e fornitori di cibo in Medio Oriente, ha ottenuto 10,50 milioni di dollari in un round di finanziamento iniziale per sostenere la sua missione di interrompere la catena di approvvigionamento alimentare, secondo un comunicato stampa. Si veda qui zawya . L'elenco dei finanziatori includeva BY VP, Hala Ventures, Seedra Ventures, Pioneer Fund e Spade Ventures. Altri partecipanti erano Derayah, Vulpes Ventures, Cyfr e family office regionali, oltre a investitori strategici dell'Arabia Saudita e investitori precedenti come GFC e MSA. La startup foodtech mira a utilizzare i proventi del finanziamento per espandere le sue operazioni, sviluppare la sua piattaforma e raggiungere un volume lordo di merci (GMV) di $ 1 miliardo entro un anno. KASO, lanciato nel 2021, è cresciuto di cinque volte nel 2022 e conta oltre 5.000 partner in Arabia Saudita e negli Emirati Arabi Uniti. LGT Capital Partners annuncia la chiusura definitiva di Crown Growth Opportunities IV a più di 930 milioni di dollari sottoscritti. Si veda qui il comunicato stampa . LGT Capital Partners (LGT CP) ha chiuso definitivamente Crown Growth Opportunities IV (CGR IV), l'azienda è al quarto fondo globale di capitale di rischio. Il fondo collabora con società di venture capital attraverso fondi, secondari e co-investimenti. Con oltre 930 milioni di dollari sottoscritti, CGR IV ha superato il suo originale obiettivo di 750 milioni di dollari. La sua base di investitori comprende fondi pensione, fondi di dotazione, fondazioni, compagnie assicurative e family office a livello globale. CGR IV offre agli investitori un'esposizione globale alle imprese e alle fasi di crescita attraverso gestori affermati ed emergenti. Il fondo investe attraverso fondi primari, ma utilizzerà anche fondi secondari e coinvestimenti per aggiungere esposizione a società sottostanti competitive negli Stati Uniti, in Europa e in Asia. Thomas Kristensen, un partner di LGT CP, ha dichiarato: "Sfruttando le relazioni esistenti di LGT CP, la rete profonda e i 25 anni di esperienza, siamo entusiasti della chiusura finale di successo di CGR IV. Grazie alla nostra piattaforma globale, possiamo disegnare sulla nostra esperienza in tutte le discipline e aree geografiche del mercato privato. Il significativo superamento da parte del fondo della dimensione obiettivo originale riflette la fiducia e la fiducia che i nostri stimati investitori ripongono in noi". Wing, un investitore in fase iniziale e costruttore di società a lungo termine nella tecnologia B2B, ha annunciato di aver chiuso Wing Four, un nuovo fondo di investimento da 600 milioni di dollari. Si veda qui bloomberg . Wing Four sarà investito secondo la tesi centrale dell'azienda della trasformazione del business basata sull'intelligenza artificiale, supportando i fondatori che stanno sviluppando elementi chiave dell'emergente stack tecnologico basato sull'intelligenza artificiale e mettendolo al lavoro per trasformare le principali industrie. "L'intelligenza artificiale è il prossimo super ciclo della tecnologia. Proprio come le tecnologie dati, mobile e cloud hanno guidato la trasformazione digitale negli ultimi 15 anni, l'intelligenza artificiale rimodellerà le aziende nel prossimo decennio". Fondata da ex partner di Accel e Sequoia Capital, Wing ha investito nell'intelligenza artificiale sin dalla fondazione dell'azienda un decennio fa, motivata dalla profonda convinzione che le imprese moderne siano costruite sui dati e alimentate dall'intelligenza artificiale. I partner di Wing hanno investito in 23 società tecnologiche aziendali che sono diventate pubbliche o hanno raggiunto risultati da miliardi di dollari, tra cui l'iconico pioniere dei dati Snowflake, di cui Wing è stato uno dei primi investitori e partner a lungo termine, investendo in ogni finanziamento dal seed round fino alla storica IPO. Searchlight Capital Partners ha concordato un accordo per l'acquisto del gestore patrimoniale britannico Gresham House  (GHE.L) per 469,8 milioni di sterline (614,9 milioni di dollari), ha dichiarato la società di investimento con sede negli Stati Uniti. Si veda qui Reuters . Gli azionisti di Gresham House riceveranno 11,05 sterline in contanti per ogni azione detenuta, ha affermato Searchlight, che rappresenta un premio del 62,5% rispetto all'ultimo prezzo di chiusura del titolo. La società britannica gestisce circa 8 miliardi di sterline di investimenti, concentrandosi su risorse sostenibili, tra cui silvicoltura, energia rinnovabile e accumulo di batterie, secondo una dichiarazione di Searchlight. Vertex Ventures HC (VVHC), una società di investimento sanitaria globale guidata da donne, ha lanciato il suo terzo e più grande fondo, il Fondo III da 200 milioni di dollari, che si concentrerà sul sostegno alle società di scienze della vita e tecnologia medica che mirano a guidare l'innovazione e migliorare i risultati dei pazienti. Si veda qui il comunicato stampa. VVHC è ancorato a una strategia di investimento diversificata basata sulla scienza ed è guidato dagli amministratori delegati Lori Hu e Christine Brennan, che in precedenza hanno guidato numerosi investimenti in società che sono uscite attraverso fusioni e acquisizioni (M&A) o offerte pubbliche iniziali (IPO). Il VVHC Fund III cercherà opportunità di investimento in società in fase iniziale che dimostrino tecnologie dirompenti, ricerche innovative e un chiaro percorso verso lo sviluppo di nuovi farmaci per i pazienti. Il Fondo III sarà guidato da Hu e Brennan e dal partner di rischio David Van Meter, che è entrato a far parte di Tiger Firm all'inizio di quest'anno e porta una significativa esperienza operativa nelle tecnologie mediche come ex CEO di Ivantis. Inoltre, i veterani del settore George Golumbeski e Faheem Hasnain continuano come Venture Advisors. Samos Energy, una piattaforma di investimenti energetici upstream di nuova costituzione, ha effettuato la sua prima acquisizione con un accordo per acquisire il 100% delle azioni delle società PetroFirst Infrastructure dai fondi gestiti da BlackRock Infrastructure e da Petrofac Limited. Si veda qui privateequitywire . PetroFirst è un proprietario di infrastrutture energetiche galleggianti con la sua flotta di tre navi di produzione offshore attualmente noleggiate nel sud-est asiatico. Le navi sono la Jasmine Venture MV7 FPSO, la Lewek EMAS FPSO e la West Desaru MOPU, che sono appaltate in base ad accordi di noleggio a Valeura Energy in Tailandia per il giacimento di Jasmine, Harbour Energy in Vietnam per il giacimento di Chim Sao e Petrofac (in qualità di Operatore) in Malesia per il giacimento di West Desaru nel Blocco PM304. I contratti di noleggio sui tre beni continueranno senza modifiche dopo l'accordo. Samos afferma che sta perseguendo ulteriori acquisizioni di risorse energetiche upstream globali in bacini e giurisdizioni sviluppate con particolare attenzione ad Asia, Africa e Sud America. BioGeneration Ventures (BGV), uno dei principali VC in fase iniziale nel settore biofarmaceutico europeo, annuncia oggi la chiusura di BGV V a € 150 milioni, il suo più grande fondo dal lancio del suo primo fondo nel 2006. Si veda qui il comunicato stampa . BGV V è stato sottoscritto in eccesso, con una forte domanda da parte di investitori esistenti e nuovi, con gli investitori esistenti Eli Lilly and Company, Novo Holdings e Bristol Myers Squibb, rafforzando ulteriormente la base di investitori di BGV di scienze della vita strategiche e investitori istituzionali. Dei nuovi investitori nel fondo, il 78% era di origine statunitense, tutti grandi istituti finanziari o società globali di scienze della vita. BGV V si baserà sulla strategia di investimento di successo dei precedenti fondi BGV: dedizione alle iniziative in fase iniziale, creazione di società e ricerca di innovazioni terapeutiche che derivano da una scienza veramente differenziata e sono supportate da dati sperimentali convincenti. BGV V prevede di investire in circa 12 società focalizzate sulla scoperta e lo sviluppo di farmaci.
DT Capital Partners Investments
252 Investments
DT Capital Partners has made 252 investments. Their latest investment was in Xiao Iron as part of their Series A on July 7, 2023.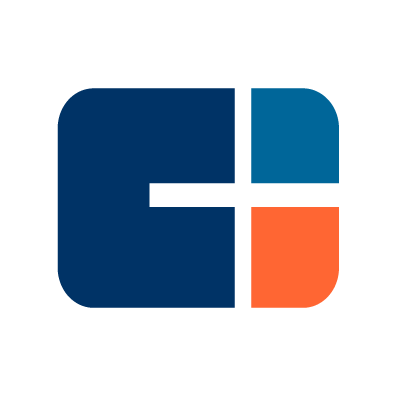 DT Capital Partners Investments Activity DT Capital Partners Portfolio Exits
24 Portfolio Exits
DT Capital Partners has 24 portfolio exits. Their latest portfolio exit was Hesai Technology on February 09, 2023.
Date

Exit

Companies

Valuation

Valuations are submitted by companies, mined from state filings or news, provided by VentureSource, or based on a comparables valuation model.

Acquirer

Sources
DT Capital Partners Fund History
23 Fund Histories
DT Capital Partners has 23 funds, including 德同合心股权投资基金 (DT Hexin Equity Investment Fund).
| Closing Date | Fund | Fund Type | Status | Amount | Sources |
| --- | --- | --- | --- | --- | --- |
| | 德同合心股权投资基金 (DT Hexin Equity Investment Fund) | Multi-Stage Venture Capital | | | |
| | Hangzhou Deying Venture Investment Fund LP | Multi-Stage Venture Capital | | | |
| | Shanxi New Material Hi-Tech Venture Capital Fund | Multi-Stage Venture Capital | | | |
| | Shanghai Deyue Equity Investment LP | | | | |
| | Shanghai Chengding DT Equity Investment Fund | | | | |
| | | | | | |
| --- | --- | --- | --- | --- | --- |
| Closing Date | | | | | |
| Fund | 德同合心股权投资基金 (DT Hexin Equity Investment Fund) | Hangzhou Deying Venture Investment Fund LP | Shanxi New Material Hi-Tech Venture Capital Fund | Shanghai Deyue Equity Investment LP | Shanghai Chengding DT Equity Investment Fund |
| Fund Type | Multi-Stage Venture Capital | Multi-Stage Venture Capital | Multi-Stage Venture Capital | | |
| Status | | | | | |
| Amount | | | | | |
| Sources | | | | | |
DT Capital Partners Team
7 Team Members
DT Capital Partners has 7 team members, including , .
| Name | Work History | Title | Status |
| --- | --- | --- | --- |
| | | | |
| | | | |
| | | | |
| | | | |
| | | | |
| | | | | | |
| --- | --- | --- | --- | --- | --- |
| Name | | | | | |
| Work History | | | | | |
| Title | | | | | |
| Status | | | | | |