Search company, investor...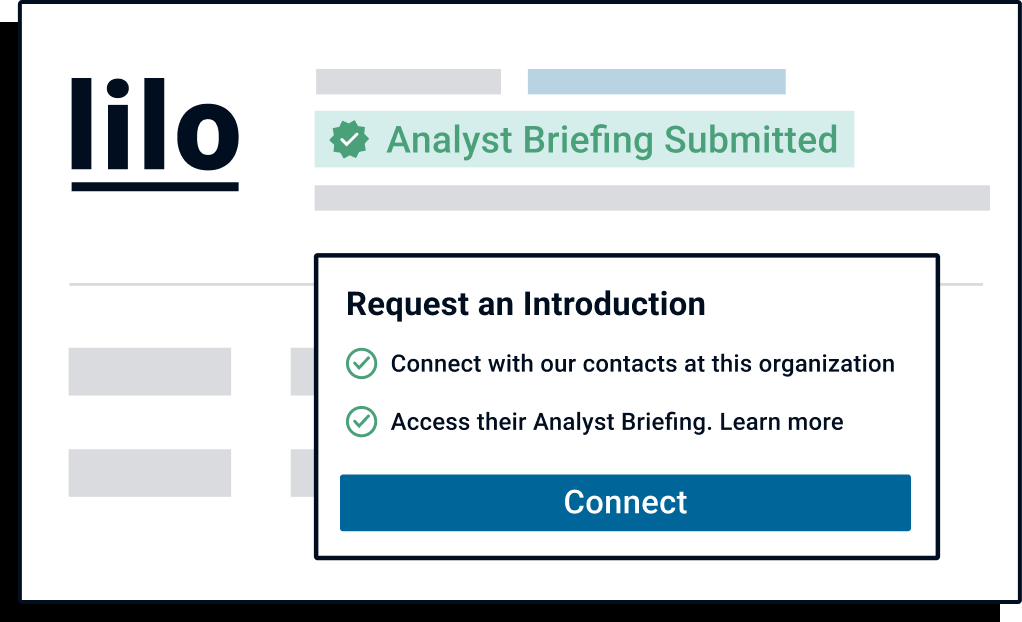 Want to inform investors similar to Divesh Makan about your company?
Submit your Analyst Briefing to get in front of investors, customers, and partners on CB Insights' platform.
Latest Divesh Makan News
A drunken late-night assault allegation has roiled the secretive world of Mark Zuckerberg's private family office. Personal aides are speaking out about claims that household staff endured sexual harassment and racism from their colleagues. (FB)
Feb 28, 2020
Weststreet is run through Iconiq LLC, a secretive financial services firm that combines investment management for the ultra-wealthy with support for family office functions — a turn-key service designed to meet the financial and household needs of the suddenly wealthy. Iconiq is headed by Divesh Makan, a former Goldman Sachs broker who met Zuckerberg in 2004, the same year Facebook was founded. Forbes has called Makan " the spider of Silicon Valley " in a nod to his vast web of connections and status as "consigliere to [the Valley's] brightest billionaires." Iconiq did not respond to a request for comment. Zuckerberg was among the first to sign on with Iconiq, and its client list has since swelled to include a suite of senior Facebook executives, including COO Sheryl Sandberg, as well as notable business figures such as Jack Dorsey, Reid Hoffman, and, according to sources, News Corporation heir James Murdoch. (Murdoch's team did not respond to a request for comment.) While Iconiq invests its clients' billions, Makan has said it is the more mundane services that sets his firm apart. He has described his approach to wealth management as that of a concierge: "It used to be about money management, but now this is a very small part of running a family office. People care a lot more about us running their life. They want us to look after them these days." One venture capitalist told Forbes , "Divesh will tell clients everything but 'I'll pick up your laundry. '"  Weststreet is headquartered in an anonymous Palo Alto office unit. Rob Price/Business Insider; Samantha Lee/Business Insider The Obama aide tapped to manage Zuckerberg's kingdom In early 2017, Weststreet hired Brian Mosteller as its managing director. On paper, Mosteller was the ideal candidate to keep the machinery of Zuckerberg's life quietly humming along. A lauded former aide from the Obama-era White House, Mosteller was described in a glowing profile in The Washington Post in 2016 as "the man who sweats the small stuff so that the president doesn't have to." In 2017, Mosteller and his husband Joe Mahshie were married in a ceremony officiated by then-Vice President Joe Biden at Biden's home at the U.S. Naval Observatory. At Weststreet, Mosteller served as a buffer between employees and the Chan-Zuckerbergs, who rarely handled staff issues themselves. But his Washington, DC, sensibilities would soon clash with employees in Weststreet's Palo Alto headquarters, who questioned his approach and his credentials to run a team of dozens of people. According to one source, Mosteller acknowledged to members of his staff that while Obama had served as a reference for him in the past, the former president declined to vouch for his managerial style. That style, one source said, was to ignore problems until it was too late. "Brian swept everything under the rug, until it imploded," the source said. Mosteller did not respond to a request for comment. Zuckerberg's property empire, from Montana to Hawaii Since dropping out of Harvard University in 2005 and moving across the country to build Facebook, Mark Zuckerberg has amassed a growing property empire. He has a 5,000-square foot home in Palo Alto, which he bought in 2011 for $7 million (as well as several surrounding houses that he bought for an additional $30 million over the next few years ). There's a 5,500-square foot townhouse in San Francisco, for which he paid $10 million in 2013. In 2018, he bought up two lakeshore properties at Lake Tahoe, California, for a combined $59 million . He has also quietly bought multiple properties at the elite Yellowstone Club ski resort in Montana, sources say. And then there's Hawaii. Everyone in tech from Marc Benioff to Paul Allen and Peter Thiel has acquired expansive estates on the island chain, and in 2014, Zuckerberg joined the club. He spent a reported $100 million on a vast, 700-acre ranch on the north-east corner of Kauai. It is an expansive property, with cows and horses grazing its pastures, a petting zoo for the family, and space for Zuckerberg to hunt feral pigs with bow and arrow. The public beach that runs along its northern edge is a popular spot with local nudists and basking endangered Hawaiian monk seals alike, while humpback whales breach off-shore and albatrosses wheel overhead. The purchase has proved intensely controversial, sparking numerous clashes with locals. The public beach at the top of Zuckerberg's property is a popular spot with nudists and endangered seals. Rob Price/Business Insider; Samantha Lee/Business Insider The Facebook founder has found himself in multiple land disputes Under Hawaiian law, ancestral claims to land can often result in the title to a given plot of land having dozens of potential claimants. In an attempt to consolidate his ownership over the property, Zuckerberg's lawyers filed lawsuits — known as "quiet title" actions — that sought to establish sole ownership over his parcels and dispossess any indigenous Hawaiians of residual family interests they may have had in the ranch. The lawsuits prompted allegations of "neocolonialism." Zuckerberg subsequently backed down on the claims, though many on the island suspect that he continued to quietly bankroll a retired Hawaiian professor, Carlos Andrade , who continued legal proceedings in an attempt to secure control of some of the parcels. (An attorney for Andrade did not respond to a request for comment.) Zuckerberg did not invent the "quiet title" land process, and he's hardly the first billionaire to buy property on the paradisaical Pacific island. But his global name recognition turned local Hawaiian land disputes into international headlines, transforming him into a focal point for local activists' and Hawaiian nationalists' anger. Locals also accuse Zuckerberg of erecting a six-foot wall along part of the ranch's perimeter that blocks ocean breezes, and say his security team restricts access to the historic Ala Loa public trail that rings the island. (The exact path of the trail is disputed, and the family office spokesperson referred Business Insider to an interview in which one local trail expert said "the research that we did indicated that the trail was not along the coast but further [inland].") Randy Naukana Rego, a Fremont, California-born Hawaiian musician who lives in Kauai and has the right under state law to visit ancestral burial grounds on the Zuckerberg ranch, called the Facebook CEO "another rich guy who sues Hawaiian families and controls large amounts of land because he can." "He does more good than harm," said a bartender at The Bistro, a restaurant and bar in the relaxed town of Kilauea, citing Zuckerberg's donations to local charities and employment of local residents. "A lot of people like to bitch about rich people." Zuckerberg went to The Bistro a few months after buying his Kauai property, he added, but was refused service because he didn't have his ID and the bartender working at the time didn't recognise him. Mark Zuckerberg's man on the ground in Hawaii, helping him navigate local sensitivities, is Shawn Smith. A former police officer in his early 50s, Smith is well-known and well-connected throughout the island. Charming and good-looking, he serves as a combination of property manager, fixer, and public emissary for the family, representing the Chan-Zuckerberg family to the media on matters related to the ranch. Smith worked for the Kauai Police Department from 1998 to 2003, and has remained an active member of the law enforcement community. Until 2015, he was vice president of the Kauai Police Activities League, a non-profit to fund athletics and recreational activities with police officers and local kids. Some locals in Kauai have complained about a 6-foot wall erected along part of the Zuckerberg ranch that they say blocks ocean breezes. Rob Price/Business Insider; Samantha Lee/Business Insider A night of drinking ended in an assault allegation In late December 2017, a group of colleagues from Weststreet in Kauai went out for dinner at The Bistro. In attendance were Shawn Smith, Christina — a then-26-year-old Weststreet employee normally based in Palo Alto, California — and Jordan Fox, then Priscilla Chan's executive assistant. The exact details of what happened that night are murky, but a police report includes statements from Christina, Smith, and other involved parties. This much is not in dispute: After dinner, Christina and Smith returned to his home — a $3 million, four-bedroom house owned by Zuckerberg via an LLC managed by Iconiq — where she was staying at a guest house on the grounds. The pair had drinks on the patio outside the guest house, which devolved into a furious argument about Smith's children, and Christina then entered Smith's house. Some time later, Christina called other household staffers, alleging that Smith had assaulted her, and had a visible lump on the back of her head. In the early hours of the morning, a colleague drove her to hospital — Wilcox Medical Centre, 20 miles away in Lihue, on the south-east of the island — where she was treated and spoke to a police officer about the incident. The statement attributed to her in the police report is fairly brief. She had been having drinks with Smith around 10 p.m., she said, on the patio of the guest house. She had "3 or 4 alcoholic beverage [sic]. That is a decent amount for me to drink." She and Smith were arguing about his children, she told police, and she "got up and walked into [his] house to tell his kids that [he] was mad. "  At that point she "blacked out," telling the officer she didn't know what happened next. "When I woke up my head was throbbing and there was a lump. I felt about a 6 out of 10 in pain." She then called a colleague for help. In a statement to police, that colleague (the name is redacted in records obtained by Business Insider) said that Christina called shortly before midnight local time. "When she called she was frantic and terrified," the colleague told police. "She told me she was attacked by [Smith] but did not tell me how. "  The police report says that Smith — a former officer in the department investigating the assault allegation — voluntarily agreed to sit for an interview on January 3, five days after the incident. His account says that Christina drank "about [a] whole" bottle of wine at dinner, was "talking inappropriate stuff," and was clearly intoxicated. "I'm thinking that I need to keep notes to myself and pay attention," he said in his statement. "All I wanted to go is to get back home [sic]." Despite his stated concerns about Christina's inebriation, Smith told police that about 45 minutes after they returned to the property and went their separate ways, he texted her to ask if she wanted another glass of wine. According to Smith, the pair met on the patio outside the guest house and continued drinking. Smith said Christina told him that she had caught his son going through her underwear in the guest house. They argued, he said, and ultimately she ran into his house without his permission "screaming at the top of her lungs" and trying to tell Smith's children that he was a "bad father. "  Smith said Christina "shove[d]" him in the kitchen, then left the house, and that "at no point did I hit [Christina] in the back of the head. I never did put a hand on her. "  The police report includes a statement from one of Smith's sons, who said Christina was "obviously drunk" and "scream[ing] nonsense," and that she pushed Smith before running out the house. "I wouldn't be surprised if she fell or slipped on how intoxicated she was." According to the report, first Christina called a colleague, who appeared to be in Virginia at the time, to seek help. The colleague told her to "lock the doors" and dispatched a local Weststreet staffer to pick her up and "bring her to somewhere safe." That staffer found her outside her cottage, "standing in the front hysterically." They went back to the staffer's residence, where another Weststreet colleague called paramedics. Christina spent much of the night in the emergency room. She never returned to the guest house. According to multiple sources, Priscilla Chan's assistant Jordan Fox went to Smith's to pack up Christina's belongings. She was flown back to the mainland within hours. No charges were ever filed. Police records indicate that the incident was investigated as a misdemeanor assault; the statute of limitations for such assaults passed two years later, in December 2019. When Business Insider asked the Kauai Police Department for records about the incident in December, the department initially denied the request with the notation, "criminal case still pending." It released the records a few weeks later, after the two year mark had passed. Reached for comment by phone, Smith declined to discuss the incident. "It was an allegement, just so you're clear," he said. Shawn Smith lives in a property provided by Zuckerberg close to the ranch, which has a guest house on its grounds. Rob Price/Business Insider; Samantha Lee/Business Insider The aftermath of the incident The incident reverberated through Weststreet, and managing its fallout was a key concern for the family office in the early months of 2018. Munger, Tolles & Olsen, a law firm regularly used by the Chan-Zuckerbergs, was asked to investigate Christina's allegations. Weststreet placed Smith on leave throughout January and part of February, though he remained in his home close to the ranch. Meanwhile, some details of that night began to circulate among employees in both Hawaii and California. Some staffers were skeptical that it was adequately investigated by higher ups, and some questioned whether Christina had been pressured to change her story. In Palo Alto, where Christina had been based, then-chief of security Liam Booth cast doubt on the allegations in conversations with some of his staff, according to one source. Another source said that after Christina left, several members of the household staff decided that "'she was a pain in the ass anyway ... [it] seemed perfectly fine to disparage her." LaBolt, the family office spokesperson, said: "The family office took the matter seriously and engaged the law firm of Munger, Tolles & Olson to conduct an independent investigation of how the injury was incurred. [Munger, Tolles & Olson] reviewed all available evidence and interviewed all available witnesses, including those who had contact with the employee before and after her injury. Based on this investigation, there was no basis to conclude that the injury was caused by a co-worker — neither Shawn Smith nor anyone else. Furthermore, it is our understanding that the police independently decided not to pursue this matter. "  In February, Smith returned to his role at the family office. He continued to lead the team, though a small number of the employees he managed in Hawaii were moved under the management of Booth in Palo Alto, one person said. "After that, alcohol at company events was strongly discouraged," a source said. Christina, meanwhile, never returned to work. Some employees at the family office believed she was paid a settlement. Her attorney, Edward Krauss of Silicon Valley Law Group, declined to comment. According to two sources, since the incident, Smith has engaged in a romantic relationship with someone who reports to one of his direct reports on the Hawaii team. It is not clear whether Mark Zuckerberg or Priscilla Chan were ever made aware of Christina's allegation against Smith. One source said that in investigations, "part of protecting the family [is that] they're not told the details," but they would be presented with recommendations at the end of an investigation. The incident in Hawaii and its handling unsettled other employees at Weststreet — but it wasn't the only allegation of professional misconduct made against a personal aide to Zuckerberg. Sources described other serious allegations, as well as multiple cultural and managerial clashes between leadership and staff that together eroded confidence in Weststreet and Iconiq's human resources division. "We have so much drama," Smith said in his police statement, referring to an unrelated workplace argument, "because this is a high [energy] workplace." The Bistro is a tasteful, mid-market restaurant and bar in Kilauea, Kauai with a focus on seafood. Rob Price/Business Insider; Samantha Lee/Business Insider Zuckerberg's security chief has been a focal point of allegations In early 2019, two former Weststreet staffers made allegations of serious misconduct against Liam Booth, the head of security for the family office and a former Secret Service agent who had worked in the Obama White House. Henry (not his real name), an estate director, and Rachel (not her real name), a security staffer, alleged that Booth had made homophobic and transphobic comments, engaged in sexual harassment, and made racist remarks about Chan. They also accused Mosteller of failing to act when they raised concerns about Booth's conduct internally. The two engaged the civil rights attorney Lisa Bloom to represent them. Business Insider obtained legal demand letters drawn up by the pair's lawyers that detailed these allegations , and first reported on them in 2019. At a July 2018 event at the sushi restaurant Nobu, for example, Booth is alleged to have grabbed his own crotch and told Henry, who is gay, "I'll feed you something raw." Later at the event, the documents alleged that Booth slapped Henry's crotch and groped his buttocks, asking, "Are you still hungry?" Booth was also accused of making other homophobic remarks and talking about the size of the Henry's penis in front of other employees. One of the documents also alleged that Booth made racist remarks to Henry about Chan's driving ability, including that "she's a woman and Asian, and Asians have no peripheral vision," while pulling his eyelids to the side in a racist caricature. The letters also accused Booth of refusing to refer to a transgender staffer in the family office by the staffer's preferred pronoun, instead repeatedly referring to the staffer as "it." Independent reporting by Business Insider has uncovered allegations similar to those made by Henry. One source told Business Insider they had heard Booth make "sexually inappropriate comments about female members on the team," such as remarking that one female staffer was "miserable because no one would sleep with her." The source also said they heard Booth mock Chan's driving ability, saying that "Asians can't drive." Another source told Business Insider they had heard Booth saying that the nannies were bad drivers because they were women. Booth did not respond to a request for comment. As with the Smith incident, Weststreet used Munger, Tolles & Olsen to investigate the allegations against Booth. A family spokesperson told Business Insider at the time that Booth had been placed on leave pending the results of the investigation, but two sources said that prior to that statement being issued, Booth was still working as normal.
Divesh Makan Investments
2 Investments
Divesh Makan has made 2 investments. Their latest investment was in Ellipsis Health as part of their Series A on August 8, 2021.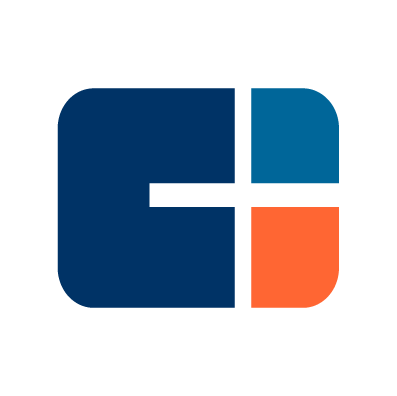 Divesh Makan Investments Activity | Date | Round | Company | Amount | New? | Co-Investors | Sources |
| --- | --- | --- | --- | --- | --- | --- |
| | | | | | | |
| | | | | | | |
| | | |
| --- | --- | --- |
| Date | | |
| Round | | |
| Company | | |
| Amount | | |
| New? | | |
| Co-Investors | | |
| Sources | | |
Discover the right solution for your team
The CB Insights tech market intelligence platform analyzes millions of data points on vendors, products, partnerships, and patents to help your team find their next technology solution.
Request a demo