Search company, investor...
Are you an investor?
Submit your portfolio details now to be considered in our investor rankings.
Latest Desiree Gruber News
Power Women: Arianna Huffington, Angela Duckworth, And Desiree Gruber Discuss Strategies To Rebuild A Better Normal
Dec 21, 2020
Forbes For anyone who missed the 2020 Power Women's Summit, it's not too late! We have a powerful discussion called Power Pairing: Strategies To Rebuild A Better Normal for you between superstar authors Arianna Huffington and Angela Duckworth , artfully moderated by my friend and mentor, Desiree Gruber . As the title of the panel suggests, Desiree, Arianna, and Angela are not just looking at the "new" or "next normal" as some of us have heard about this year, but instead looking toward "a better normal." They remind us that resilience and grit can be a part of thriving and vice versa and that dark times are actually the perfect time to regroup and improve not just cope. Anyone familiar with Arianna Huffington's work at Thrive Global or in her previous post as the founder of The Huffington Post knows that Arianna's passion for sleep and self-care came from her literal wake up call and deep burnout. Angela Duckworth, a Psychology Professor and Researcher at the University of Pennsylvania whose study of grit and creation of the Grit Scale was born from her experience teaching math to seventh graders. She realized IQ alone did not determine a student's success but instead sustained passion and persistence — and of course, grit. Desiree Gruber , beyond her legacy as the co-creator and former executive producer of Project Runway (which she sold to Bravo in 2018) is a master at helping high-profile brands tell their stories. She is CEO at her brand management company, Full Picture and winner of the prestigious Peabody Award. Here, she asks the questions that many women and parents are concerned about during the most difficult era in recent memory. MORE FOR YOU  While it may seem that Grit: The Power of Passion and Perseverance and Thrive: The Third Metric to Redefining Success and Creating a Life of Well-Being, Wisdom, and Wonder are seemingly based upon two variant opposing philosophies, we see in this conversation that in actuality, Angela and Arianna's ideologies very much agree. Arianna Huffington and Angela Duckworth here repeatedly remind us that grit or resilience (Arianna's chosen word for 2020) and thriving are not mutually exclusive. Desiree Gruber introduces Angela and Arianna quite fittingly as "two women who have changed the landscape for a lot of executives across the board," and opens their chat by quoting Moira Forbes, asking a question everyone has on their minds: "Nothing about this year (2020) is what we planned or expected... You couldn't have a more complicated time in history for us to think about thriving and having grit. What do we do with Covid? Where are we?"  Huffington first responds by immediately clearing up the misconception that her and Duckworth's philosophies differ or contradict each other saying:  "Sometimes people may think that grit and thriving are on opposite sides but I absolutely believe, and Angela agrees that in fact, when you are thriving, when you are putting your own oxygen mask first, when you take care of yourself, when you make sure you have enough sleep, you move, you watch your thoughts, and then have gratitude for what you have, even in the middle of this incredibly difficult time, you are much more likely to tap into your grit and resilience." Arianna, in fact, recently chose Resilience as her word of the year for 2020. She elaborates in the Thrive mailing list newsletter: '"Resilience" is my word of the year because, unlike quarantine and pandemic, resilience is going to be just as relevant when the pandemic is over. Resilience is the quality that was summoned in us by all the challenges of 2020. And it's also the quality that's going to carry us forward into 2021. Resilience is often spoken about in terms of navigating or simply getting through challenges. But the key part of resilience isn't about bouncing back, it's about bouncing forward. It's about using adversity as a catalyst to get better and become stronger." In answering Desiree's question, what do we do in the Covid era, Angela Duckworth says encourages us to look outward:  "The trick here is to resist that initial impulse to only think about your own problems of which you have many and probably more than you had in 2019, but to actually focus outward." Arianna agrees with Angela and adds here that the more self-care we do inwardly the more we can give outwardly:  "I find in the work we are doing at Thrive with companies and individuals, that when they can focus inward to refresh and renew and replenish themselves, they have more to give outward. When you are depleted, you are much more likely to move in that fight-or-flight, or just survival. When you are recharged, you have that energy to give from that overflow." Desiree Gruber asks the question that if many passionate, working purpose-driven people have which is what is the right work-thrive-grit balance? She says, "So Arianna, I don't know if there is anything you can say to us...when it's 11 o'clock, how do we shut down that inner tension between the two of you? My two little voices on my shoulder." Arianna reinforces her point with academic research, saying: "We have some amazing research out of Yale that shows that when you are stressed or anxious, that's when you are least productive. Almost your pre-frontal cortex shuts down, and you move into that fight-or-flight." Desiree Gruber asks Ms. Duckworth to help us all find the balance between grit and rest: "Angela, that would lead me to you in thinking about, you know, how do we find that inner resilience and grit when we're in that moment, and we're like, 'Okay, I'm taking a break, I'm recharging, but I know tomorrow, I want to come back at it super-strong?' Is there a secret that you've discovered all these years in studying these super athletes and high performers?"  Angela responds:  "I define grit as passion and perseverance for long-term goals. Just comes to mind is intensity. Maybe what comes to mind is the mental image of somebody pulling their all-nighter, or clenching their teeth But actually, something that surprised me when I began to study high achievers is that it's not necessarily the intensity that's so remarkable about them, it really is their consistency and stamina."  She continues with: "It's actually about being able to maintain a devotion to something for years or decades, I mean, even a lifetime. When you are thinking about this marathon, not a sprint, it makes everything that Arianna said so kind of obviously striking in a way. It's like 'Oh my gosh, I have to go to bed. Like I have to actually exercise, I have to take a walk...I have to actually make time for friends and family. Because otherwise, I'm going to burn out, and that's actually not what champions do,'" Here Duckworth implies that consistency does not mean working constantly and stamina by her marathon-definition requires pacing. She concludes:  "I think consistency and stamina are kind of the hidden side of passion." Huffington acknowledges that at times to meet a deadline we need to pull an all-nighter, but then encourages following that kind of intense work with the concept of "Thrive Time" meaning a time of rest - a practice implemented at her company Thrive Global. She says, "Knowing that you need to recharge after a period of high intensity is the key. Otherwise, that's when people get sick, that's when they do their worst work and make their worst mistakes." As many brands pivot digitally so does Desiree Gruber's sense of responsibility to those she represents, but also to her son when home is no-longer a work free zone. So Desiree asks: "Well, how about the moms with families? What can we do right now to model resilience for her children even, they're living with me, they're living with you. They realize sometimes if you're stressed and you're seeing them, whereas normally I saw [my son] before nine after six." Duckworth who founded the Character Lab a research non-profit aimed at seeing children thrive, answers:  "The single most important thing I think that most parents do is provide a role model for their kids, for all aspects of your character, not just grit…" Yet while it's important to be a role model, Ms. Duckworth adds something that should be a sigh of relief to most parents — taking the word perfect out of the parenting equation:  "The lesson that I think we take from the modeling research is not that we have to be perfect role models, because you're not trying to present to your kids like an edited, curated Instagram version of a real mom. You have emotions, you have bad days." Duckworth points out that rather than modeling perfection, parents can model growth: "But I do think that modeling learning, and having an approach, which is whatever happens today...I'm gonna get something out of it so that tomorrow can hopefully, you know, be a better day."  Arianna adds to Angela's insights that our priorities for children need to aligned beyond SAT scores and academic achievement to be refocused on deeper values and strengths: "We have neglected teaching our children character and life skills, and we have focused more on their SAT scores, and what college they are going to get into, and as a result, a lot of college kids were not prepared for what happened. So, this is really a lesson for all of us to prioritize character and grit, and knowing how to take care of yourselves and tap into your deepest, wisest, most giving and empathetic self. That is a life skill that I think frankly is the most important skill we can teach our children and that's an opportunity to do that instead of going on automatic again about scores and grades and crowding their lives in order to get into a good college." Angela also points out that the London Tube strike and shutdown, a seeming large inconvenience, became an opportunity for some Londoners to improve their commute: "There were all these travelers, all these commuters who had to find a different way on the same tube...to their you know destination of work, this is pre-pandemic by the way. So, what happens after the strike is over? Well you expect people to go back to what they used to do, the route that was presumably the shortest route, because that's the route they had always taken to work. I think it was about five percent of London commuters [who] actually had during that crisis, found a better and more efficient way to get to where they were going and I think it's a great metaphor for all of us. What did we have to do in 2020 that actually we discovered is better than what we were doing in 2019?" Arianna then concludes by pointing to the power of storytelling — something Desiree is also passionate about in her work — Arianna says: "We learn through stories. And I think one of the great things of this time is the stories we're hearing that encourages us to tap into these deeper resources, find our deepest grit and empathy and live our lives in that place instead of from the frenetic, breathless place that lived our lives pre-pandemic. We all can identify with that." Arianna Huffington asks:  "What do we want to bring with us...empathy, grit, the recognition that recharging is not a luxury, and it's not selfish are some of the things that I want to bring with us as well as this incredible solidarity among women." And it is quite heartening to witness the incredible solidarity of the panelists and moderator in this thought-provoking discussion. These three powerhouse women: Arianna Huffington, Angela Duckworth, and Desiree Gruber give us a roadmap to the possibility of a better world post-Covid. They impressively packed so much depth, vulnerability, and valuable wisdom into just over 17 minutes. This galvanizing and empowering session suggests that the resources that matter most are already within us, and leaves us all with worthy unspoken questions, which each of us may answer differently to create or reimagine our own "better normal": How do we all become stronger in this unprecedented time, not to just survive, but find ways to become better: a better friend, family member, colleague, and human? Can we, as Arianna and Angela suggest, give more outwardly as we also give to ourselves inwardly, and how do we change cultures that do not serve us at home and work? And lastly: How do we in these most challenging moments, cultivate both the grit within and the grace of self-care that is essential to thriving?
Desiree Gruber Investments
4 Investments
Desiree Gruber has made 4 investments. Their latest investment was in Afterparty as part of their Seed VC - II on April 4, 2022.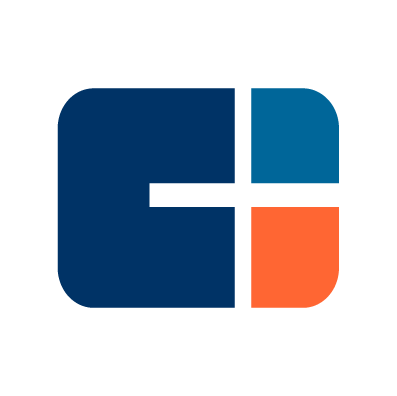 Desiree Gruber Investments Activity Desiree Gruber Portfolio Exits
2 Portfolio Exits
Desiree Gruber has 2 portfolio exits. Their latest portfolio exit was Spring on October 25, 2018.
Date

Exit

Companies

Valuation

Valuations are submitted by companies, mined from state filings or news, provided by VentureSource, or based on a comparables valuation model.

Acquirer

Sources
| | | |
| --- | --- | --- |
| Date | | |
| Exit | | |
| Companies | | |
| Valuation | | |
| Acquirer | | |
| Sources | | |
Loading...