Search company, investor...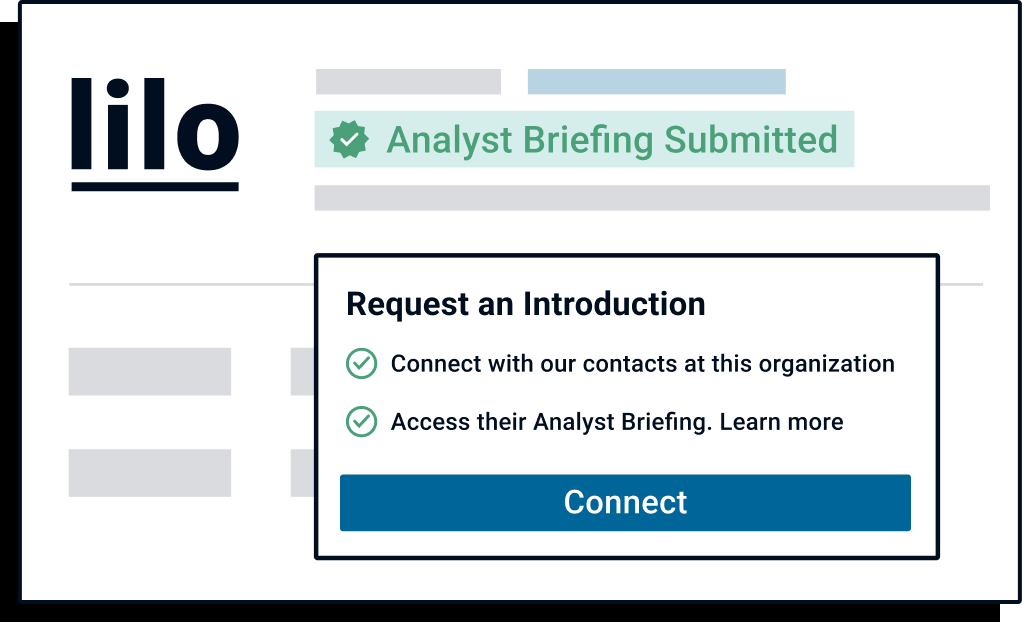 Want to inform investors similar to Deerfield Management about your company?
Submit your Analyst Briefing to get in front of investors, customers, and partners on CB Insights' platform.
Expert Collections containing Deerfield Management
Expert Collections are analyst-curated lists that highlight the companies you need to know in the most important technology spaces.
Find Deerfield Management in 2 Expert Collections, including Synthetic Biology.
S
Synthetic Biology
382 items
C
CB Insights Healthcare Smart Money Investors - 2020
25 items
Track the world's top-performing VC investors in healthcare. Firms are presented in alphabetical order.
Research containing Deerfield Management
Get data-driven expert analysis from the CB Insights Intelligence Unit.
CB Insights Intelligence Analysts have mentioned Deerfield Management in 3 CB Insights research briefs, most recently on Feb 16, 2021.
Latest Deerfield Management News
Months after mental health hotline launch, city is mum on utilization
Jun 7, 2023
Plus: Mountainside Treatment Center launches outpatient addiction treatment facility in Chelsea Meet 5 more of Crain's 2023 Notable Leaders in Health Care More Nearly six months after Mayor Eric Adams announced that a hotline would soon be available to connect police officers who interact with New Yorkers who might be experiencing mental health issues with trained mental health professionals, the city has yet to reveal information about the resource's utilization. Last November, Adams unveiled an 11-point mental health plan which included a directive emphasizing that police, outreach workers and medical responders have the authority to involuntarily transport people to the hospital who show signs of mental illness and seem unable to meet their basic needs. As part of the plan , he said, the city would create a hotline to connect officers with New York City Health + Hospitals clinicians, so clinicians could help the officers appropriately assess certain cases, such as someone experiencing signs of distress. The hotline, which is a resource for police who are conducting potential removals according to Section 9.41 of the state's mental health law, launched on Jan. 31 of this year. Months later, H+H declined to provide utilization statistics about the hotline, including how many calls have been placed and their outcomes, and an interview about the hotline's usage. Both H+H representatives and the police department could not provide Crain's with the program's utilization statistics after multiple requests. According to a February City Council hearing testimony from Jason Hansman, the then-deputy director of mental health initiatives for crisis response and community capacity at the mayor's office, the hotline is staffed 24/7 by clinicians from H+H's Virtual Express Care Service, "who can answer questions and advise officers as they determine whether circumstances truly call for the last resort of an involuntary removal." Additionally, Hansman said, hospital staff can use the hotline to provide officers with information about community-based or social services resources they can consider for New Yorkers who do not meet the criteria for involuntary removal or who might be better served in community settings. If the person in question has a predictable location and does not appear to be at risk of harming themselves or others, H+H staff might advise sending a clinician to that location the next day, he added. Despite these insights, four months later some mental health advocacy and legal groups still do not feel as though they have adequate information about the hotline. Several groups expressed unease at the amount of information surrounding the mental health plan at the end of last year. City Council Speaker Adrienne Adams and Councilwoman Linda Lee questioned the specifics of the plan and asked for clarity. The New York Civil Liberties Union originally sought information from the NYPD under the Freedom of Information Law in December on policies, procedures and trainings related to the mental health plan. After the request was rejected, the organization sued  the department in March. "It's very difficult to know how it's been going–there was the announcement in November and it was very opaque as to what was happening," Beth Haroules, a senior staff attorney at the New York Civil Liberties Union, told Crain's. "So far, no one's seen any data about the utilization of this hotline." Now, documents obtained by the NYCLU recently and shared with Crain's give further insight into the education H+H clinicians are given so they can interact with police officers who call the hotline. According to the "NYPD Psycho-Education Support Hotline" PowerPoint, the support line is not meant to be a clinical encounter, and clinicians are not supposed to make diagnoses or assessments when an officer calls. Clinicians are not supposed to interact with the subject of the call–only the officers. Additionally, only officers are authorized to make decisions about what to do with individuals. The slides show that criteria for involuntary removal include: the individual having an appearance of mental illness, appearing likely to result in serious harm to themselves or others, including risk of physical harm, or appearing to be unable to meet their basic needs, such as having a serious untreated physical injury, being unaware of surroundings or unaware of their physical condition. "Serious harm" can mean that a person appears malnourished or neglected. Overt symptoms can include "gross, overt psychotic symptoms" such as self-harm behaviors, ideations and disconnected speech. Symptoms can also delirium or dementia, intoxication and withdrawal. An individual's ability to make decisions–including their willingness to engage in conversation with officers, describe events and accept voluntary treatment recommendations–also play a role in an evaluation, the slides say. However, "refusal to engage and undergo treatment does not alone indicate impaired judgment," the slides read. The PowerPoint also educates clinicians on where else they can recommend police refer New Yorkers, such as adult shelters and drop-in centers. After viewing these slides, Haroules said her concerns about the mayor's larger mental health plan still stand. In November, when the plan was announced, it was met with fierce backlash and legal action regarding its reliance on police. According to the city at the time, police, and other personnel, were already authorized under existing law to involuntarily transport people to hospitals if an individual seemed unable to meet their own needs. Adams' directive echoed earlier guidance from the state Office of Mental Health, which aimed to clear up "a misconception amongst both police as well as front-line mental health crisis intervention workers that a person with mental illness must present as 'imminently dangerous'" to be transported involuntarily to a hospital under existing mental hygiene law. However, Haroules added, the NYCLU does not have data that shows more people are being swept off the street or indicates how the implementation of the hotline is going. Marinda van Dalen, the director of litigation at New York Lawyers for the Public Interest, said there is a "critical need" for more information about the city's mental health plan, including the hotline. She argued that police should not be first responders in mental health crisis situations, adding that a hotline "isn't going to change that." Meanwhile, according to a Memorandum of Understanding between the NYPD and H+H, the hospital system's behavioral health clinicians who staff the hotline are supposed to collect data about the hotline calls that are placed, including the officer's name and tax identification number, the date and time of the call, its duration and a description of the information relayed by the officer and the guidance provided by the clinicians. On a monthly basis, the memorandum says, H+H should provide the police department with the officer names, dates and call times with respect to each hotline call. On a quarterly basis, or more frequently, representatives from both parties will meet to evaluate the effectiveness of the program, it reads. Both parties involved in the hotline must maintain the confidentiality required by city, state and federal law when they share information with each other, the memorandum says, and neither the NYPD nor H+H can disclose data without the other party's permission. The parties must confer if one must disclose data if required by court order or law. Representatives from the mayor's office referred Crain's to H+H for data about the hotline. Representatives from the police department directed Crain's to email a data request to the department; two requests were unanswered by publication. —Jacqueline Neber Deerfield commits up to $130M to new biotech company with NYU Langone NYU Langone Health and health care investment firm Deerfield Management announced the launch of a new biotech company Tuesday to accelerate the development of new drugs. Amethyst Innovations, which is wholly owned by affiliates of Deerfield Management, will support NYU Langone's research projects in various stages of drug exploration and development. Deerfield has committed up to $130 million over 10 years to the company, in addition to scientific and operational support. Marc Sedam, vice president of technology opportunities and ventures at NYU Langone Health—which oversees the commercialization of NYU's research outputs—said in a statement that the collaboration will give researchers further resources to transform promising biomedical innovations into treatments and cures. Sedam added that the close proximity of Deerfield's Flatiron District-based Cure facility—located a few blocks from NYU Langone—offers "a unique opportunity for our researchers to benefit from regular conversations and engagement with Deerfield's scientists and other companies in the ecosystem." The collaboration between NYU Langone Health and Deerfield will rely on projects that emerge from Therapeutics Alliances, the health system's internal drug accelerator program that identifies potential biomedical projects for commercialization. Amethyst Innovations will receive an option to license its intellectual property developed at NYU Langone under the terms of the agreement. The NYU collaboration adds to the more than 30 partnerships that Deerfield has with academic institutions across the city, the company said. A representative from Deerfield Management did not respond to a request for comment as of publication time. —Amanda D'Ambrosio Mountainside Treatment Center launches outpatient addiction treatment facility in Chelsea Mountainside Treatment Center, a behavioral health network that offers drug and alcohol rehabilitation programs, will unveil a new outpatient treatment center in its Chelsea-based recovery hub today. The outpatient center, which will be located on the ground floor of the facility, will offer an intensive outpatient program, mental health counseling, medication-assisted treatment and specialized programs for young people, business professionals and members of the LGBTQ+ community. The recovery hub is located in a three-story building at 243 West 18th Street owned by Mountainside. Mountainside has invested over $1 million in the opening of the outpatient facility, said Andre Basso, chief executive of Mountainside. The company opened its Chelsea location in 2019, but has renovated the interior to accommodate outpatient programs. The ground floor has been outfitted with counseling offices, group therapy rooms, a reception area and office space for the marketing team, Basso said. Additional services for people seeking help for substance use disorder is much needed in New York City given the rise in addiction and mental health needs during the pandemic, Basso said. Between 2019 and 2021, there was a nearly 80% increase  in overdose deaths in New York City. "We saw a surge in the need of support, especially [for] mental health and addiction, during Covid," Basso said. The Chelsea-based hub is Mountainside's only New York City location, but Basso said that the company is aiming to expand its facilities in the city. The network currently employs 200 direct care clinicians—including addiction psychiatrists, psychiatric advanced practice nurses, licensed clinical social workers and peer recovery advocates—across all of its centers. The New York City location will employ 20 direct care clinicians, as well as medical support staff and administrative workers. Mountainside serves just under 1,000 patients each day across all locations, but will have the capacity to serve 2,000 a day with the opening of the new center, Basso said. Mountainside, founded in 2009, has six facilities across New York, New Jersey and Connecticut. The main campus is located in Canaan. —A.D. Meet 5 more of Crain's 2023 Notable Leaders in Health Care This year, Crain's chose 84 honorees to join its list of Notable Leaders in Health Care because of their work to address urgent needs within the city's health care system. These leaders work across various health care settings ranging from hospitals to community services organizations. These five leaders are innovating the health care landscape in New York. Read the full list of leaders  here . Twiggy Rodriguez, COO, Institute for Community Living Twiggy Rodriguez oversees the operations of the Institute for Community Living, one of the city's largest mental and behavioral health organizations. The chief operating officer recently expanded addiction services at ICL's East New York Health Hub, which is among the most comprehensive health care centers in the country. Rodriguez launched a program that helps the chronically homeless and places them in housing within 30 days. In addition, she led the opening of the Nevins Street Apartments, which have provided 129 accessible, supportive and affordable housing units. Rodriguez leads ICL's diversity, equity and inclusion work. She is a member of the National Council for Mental Wellbeing. Michael N. Rosenblut, President, CEO, Parker Jewish Institute for Health Care and Rehabilitation At the Parker Jewish Institute for Health Care and Rehabilitation, Michael N. Rosenblut is responsible for the overall executive leadership and strategic direction of the post-acute care organization, one of the largest in the region. Rosenblut launched Parker's family call center, a technology-based intervention wherein patients and residents can connect with loved ones, and family members can quickly access essential information. Under the leadership of its president and chief executive officer, Parker expanded the coverage area for Parker at Your Door, a medical house-call service that serves Brooklyn, Queens, Nassau, Suffolk and Westchester. Rosenblut is the founding chairman of the board of managers for AgeWell New York. David Sandman, President, CEO, New York Health Foundation David Sandman guides the New York Health Foundation, a private foundation dedicated to improving the health of all New Yorkers. Since 2006, the foundation has invested more than $180 million in initiatives to improve the state's public health system. Sandman strives to advance statewide policy changes that provide meaningful consumer protections against medical debt. Through grantmaking, policy analysis and advocacy, the foundation's president and chief executive officer has led efforts to secure universal free school lunch for 1.1 million students enrolled in the city's public schools. Sandman has been on the board of the Callen-Lorde Community Health Center, which provides health care and related services for New York's LGBTQ community. Dan Savitt, President, CEO, VNS Health VNS Health's Dan Savitt leads one of the nation's largest nonprofit home and community health care organizations. Savitt helped expand VNS Health's programs and services beyond the city and led the organization's rebrand to simplify access to its comprehensive services. VNS Health's president and chief executive officer led the creation of the professional solutions team and the care management organization. Under Savitt's leadership, the organization has integrated data analytics and broadened its reputation as a national leader in the development of in-home care management solutions. In addition to many grant-based VNS Health community programs that address the needs of marginalized populations, he has contributed personally to programs focused on care for the unhoused, child development, and supportive family care. Neil Schluger, Barbara and William Rosenthal chair of the department of medicine, New York Medical College At New York Medical College, Neil Schluger focuses on public health challenges, including tuberculosis, tobacco use, air pollution and the global aspects of lung health. Schluger, the Barbara and William Rosenthal chair of the Department of Medicine at the college, is director of the East Africa Training Initiative, which he co-founded in 2013. The two-year fellowship program in pulmonary and critical care medicine is the first training program of its kind in Ethiopia and the broader East African region. Schluger was a principal investigator in the Tuberculosis Trials Consortium, an international collaboration sponsored by the Centers for Disease Control and Prevention. —Crain staff Loading… AT A GLANCE HEALTH CARE HELPLINE: Attorney General Letitia James released a report about the office's Health Care Bureau's Helpline Tuesday, showing that the line took more than 2,300 consumer complaints and recovered more than $1.5 million in restitution and savings for New Yorkers last year. The helpline is a free resource where individuals can report wrongful medical bills or denials of health benefits, as well as receive information to ensure they can access medically necessary care. TRAVEL NURSES: New York City Comptroller Brad Lander sent a letter to New York City Health + Hospitals CEO Mitchell Katz requesting more information on how much money the health system is spending on agency and travel nurses, the Office of the Comptroller announced Tuesday. Lander requested this information in light of the challenges of hiring and retaining full-time nurses, as well as growing pay gap between public and private sector workers. H+H spent $549 million on agency nurse contracts last year and expects continued reliance on travel nurses in the coming year. Read more here . BREAST CANCER FUNDS: The Breast Cancer Alliance, based in Greenwich, Connecticut, announced Tuesday that it awarded $1.5 million in grants during the 2023 fiscal year for research, early detection, education and support for breast cancer survivors. The organization provided funding to 27 recipients, including early-career researchers, scientists with innovative projects and breast cancer surgery fellows. AIR QUALITY: An air quality health advisory is in effect until today in Long Island, the New York City metro area, Lower Hudson Valley, Upper Hudson Valley, Adirondacks, Eastern Lake Ontario, and Central New York regions, Gov. Kathy Hochul announced Tuesday. More than 100 wildfires burning in Quebec are causing hazy conditions across the state, the administration said. The New York State Departments of Environmental Conservation and Health issue a health advisory when meteorologists predict levels of pollution that exceed an Air Quality Index value of 100. CORRECTION: This story , which ran in the June 6 edition of Health Pulse, erroneously characterized the numbers as belonging to Catholic Health's Long Island entities when they were in fact for the Catholic Health system in Buffalo. It has been updated with the correct numbers for Catholic Health on Long Island and now has a different headline. WHO'S NEWS: The "Who's News" portion of "At a Glance" is available online at  this link  and in the Health Pulse newsletter. "Who's News" is a daily update of career transitions in the local health care industry. For more information on submitting a listing, reach out to Debora Stein:  [email protected] . CONTACT US: Have a tip about news happening in the local health care industry? Want to provide feedback about our coverage? Contact the Health Pulse team at [email protected]
Deerfield Management Investments
283 Investments
Deerfield Management has made 283 investments. Their latest investment was in Ray Therapeutics as part of their Series A on May 5, 2023.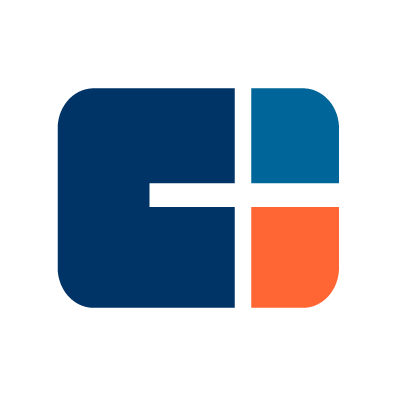 Deerfield Management Investments Activity | Date | Round | Company | Amount | New? | Co-Investors | Sources |
| --- | --- | --- | --- | --- | --- | --- |
| | | | | | | |
| | | | | | | |
| | | | | | | |
| | | | | | | |
| | | | | | | |
| | | | | | |
| --- | --- | --- | --- | --- | --- |
| Date | | | | | |
| Round | | | | | |
| Company | | | | | |
| Amount | | | | | |
| New? | | | | | |
| Co-Investors | | | | | |
| Sources | | | | | |
Deerfield Management Portfolio Exits
100 Portfolio Exits
Deerfield Management has 100 portfolio exits. Their latest portfolio exit was Novocardia on April 18, 2023.
Date

Exit

Companies

Valuation

Valuations are submitted by companies, mined from state filings or news, provided by VentureSource, or based on a comparables valuation model.

Acquirer

Sources
Deerfield Management Acquisitions
2 Acquisitions
Deerfield Management acquired 2 companies. Their latest acquisition was Endologix on October 01, 2020.
Date

Investment Stage

Companies

Valuation

Valuations are submitted by companies, mined from state filings or news, provided by VentureSource, or based on a comparables valuation model.

Total Funding

Note

Sources
| | | |
| --- | --- | --- |
| Date | | |
| Investment Stage | | |
| Companies | | |
| Valuation | | |
| Total Funding | | |
| Note | | |
| Sources | | |
Deerfield Management Fund History
6 Fund Histories
Deerfield Management has 6 funds, including Deerfield Healthcare Venture Fund.
| Closing Date | Fund | Fund Type | Status | Amount | Sources |
| --- | --- | --- | --- | --- | --- |
| | Deerfield Healthcare Venture Fund | | | | |
| | Deerfield Private Design Fund IV | | | | |
| | Deerfield Healthcare Innovations Fund | | | | |
| | Deerfield Private Design Fund III | | | | |
| | Deerfield Healthcare Innovations Fund II | | | | |
| | | | | | |
| --- | --- | --- | --- | --- | --- |
| Closing Date | | | | | |
| Fund | Deerfield Healthcare Venture Fund | Deerfield Private Design Fund IV | Deerfield Healthcare Innovations Fund | Deerfield Private Design Fund III | Deerfield Healthcare Innovations Fund II |
| Fund Type | | | | | |
| Status | | | | | |
| Amount | | | | | |
| Sources | | | | | |
Deerfield Management Partners & Customers
10 Partners and customers
Deerfield Management has 10 strategic partners and customers. Deerfield Management recently partnered with Invitae on March 3, 2023.
Date

Type

Business Partner

Country

News Snippet

Sources

Moffitt Cancer Center and Deerfield Management Launch Bayfield Therapeutics.

NEW YORK and TAMPA , Fla. -- Moffitt Cancer Center , one of the nation 's leading cancer care and research institutions , and Deerfield Management , a health care investment firm , announced today a major translational research alliance to accelerate the development of new therapeutics to treat cancer .
Date

Type

Business Partner

Country

News Snippet

Moffitt Cancer Center and Deerfield Management Launch Bayfield Therapeutics.

NEW YORK and TAMPA , Fla. -- Moffitt Cancer Center , one of the nation 's leading cancer care and research institutions , and Deerfield Management , a health care investment firm , announced today a major translational research alliance to accelerate the development of new therapeutics to treat cancer .

Sources
Deerfield Management Team
11 Team Members
Deerfield Management has 11 team members, including current Chief Executive Officer, Michael A Foley.
| Name | Work History | Title | Status |
| --- | --- | --- | --- |
| | | | |
| | | | |
| | | | |
| | | | |
| | | | |
| | | | | | |
| --- | --- | --- | --- | --- | --- |
| Name | | | | | |
| Work History | | | | | |
| Title | | | | | |
| Status | | | | | |
Discover the right solution for your team
The CB Insights tech market intelligence platform analyzes millions of data points on vendors, products, partnerships, and patents to help your team find their next technology solution.
Request a demo