Search company, investor...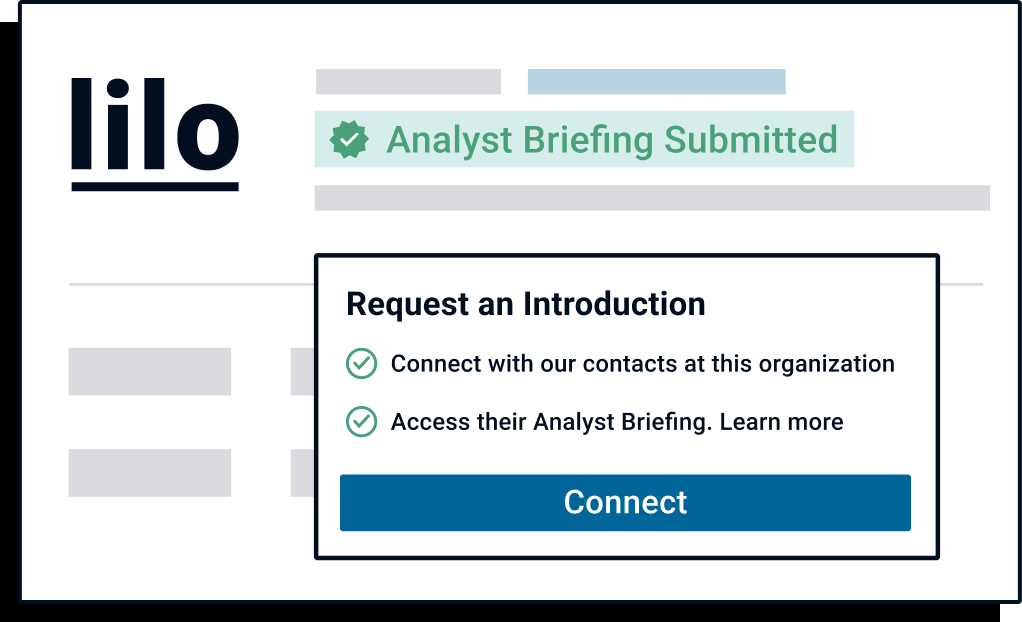 Want to inform investors similar to CrunchFund about your company?
Submit your Analyst Briefing to get in front of investors, customers, and partners on CB Insights' platform.
Latest CrunchFund News
Tuesday Capital, formerly Crunchfund, casts a wide net with a fourth, $30 million fund
Jun 3, 2021
Tuesday Capital , a 10-year-old seed-stage fund that was founded by longtime VC Patrick Gallagher and TechCrunch founder Michael Arrington, has changed considerably over the years. Arrington now leads a crypto hedge fund . Tuesday was formerly known as Crunchfund . Gallagher now runs the outfit with partner Prashant Fonseka, who joined the fund in 2015 as an associate. Tuesday has also formed a deep relationship over the years with the industrial design shop Frog Design, which is a limited partner in the fund and sold a portion of its venture portfolio to Tuesday early last year . (Tuesday obtained stakes in nine startups in the deal.) Perhaps most meaningfully, ten years ago, Tuesday didn't have stakes in so many portfolio companies. Now that it has backed 600 founders, it has exits to point to and networks to leverage, says Gallagher of why the firm, which recently closed its fourth fund with $30 million, is now investing all over the globe and could be in the market later this year. Both make a huge difference in a frothy market, where everyone and her brother has become an angel investor — if not a pre-seed fund manager. Indeed, upwards of 30% of Tuesday's deal flow now comes from referrals and 15% of its newest stakes are in portfolio companies whose founders have spun out of companies that Tuesday backed previously. Among those many portfolio companies is the cloud computing company DigitalOcean, which went public in March; the collaborative software maker Airtable, recently valued by its investors at nearly $6 billion ; and the pet care marketplace Rover, set to become publicly traded via a SPAC . As it happens, the pandemic itself has also changed the firm is unanticipated ways. Though the firm's early bets included the buy-now-pay-later fintech Kueski in Mexico, for example, it is now seeing even more interesting startups outside the Bay Area because Fonseka has been "living like a nomad" since early last year — and talking with founders en route. (Recent stops include Tulum, Mexico; Costa Rica; Virginia; Miami; and Austin. "We're not sure he'll land," laughs Gallagher. "He does enjoy this lifestyle.") Tuesday is also ratcheting up its far-flung bets thanks in part to Frog, which has offices around the globe and often introduces Tuesday to clients. One recent check, for example, went to Applied XL, a 16-month-old, Brooklyn, N.Y.-based startup that's developing real-time information systems powered by experts to track the health of people, places and the planet, and which raised $1.5 million in seed funding led by Tuesday, with participation from Frog (which continues to fund the occasional startup off its balance sheet). What hasn't changed is the firm's thinking about its place in the investing universe. While funds tend to get bigger, write larger checks, and lead deals as time passes, Tuesday is content to write initial checks of $250,000 to $550,000 and to be a syndicate partner. While everyone has an angle these days, Tuesday has always been, and continues to be, a generalist fund. "Our mandate is very broad," says Gallagher. "Prashant is spending time around digital health. I've [long liked] e-commerce and space. But when someone asks, 'Should we show you a B2B deal? Should we show you vertical SaaS?' I'm like, 'Yes.' "Ultimately," he says, "we love mission-driven founders, whether consumer or enterprise," and whether in California or as far away as Israel. Tuesday, which also includes associate David Jee, has now backed 29 startups altogether with its newest fund, including the nine it acquired through Frog. Roadster, the Palo Alto-based digital platform that gives dealers tools to sell new and used vehicles online has been acquired for $360 million by retail automotive technology company CDK Global Inc., according to a Securities and Exchange Commission filing . As part of the all-cash deal, Roadster is now a wholly owned subsidiary. Roadster's business model has evolved since its founding in 2013. The online sales platform initially hosted dealers' inventory on its site, but handled the entire sales process with customers. Roadster now works more directly with dealerships by providing its digital retail tools directly to these businesses through its "Express" products . These digital tools have helped dealerships enter a modern era and serve customers who have become accustomed to completing retail purchases online, particularly in the last year. "Consumers have shown they are increasingly more willing to purchase big ticket items online, and this trend has quickly accelerated during the pandemic," said Brian Krzanich, CDK Global's president and CEO, in a statement. "To meet their expectations, the automotive industry requires integrations of the right technology, data and infrastructure to better connect its online and in-store experiences." CDK is known for making the vehicle sales process easier with digital products like Connected Store, a digital quote, loan and payment tool, or Elead CRM, a leads generating software platform. Roadster's assets will connect CDK to dealer back-end-systems for a more seamless end-to-end sales process. "Automotive retailing is extremely complex, and the best way to create a truly frictionless, end-to-end buying experience is to fully integrate our technology with the back-end systems that power dealership sales, finance and operations, regardless of provider," said Andy Moss, Roadster's founder and CEO, in a statement. Walmart accidentally scooped itself by publishing product listings for its own, onn -branded, low-cost Android TV streaming stick to the Walmart.com website ahead of its formal launch, where it was soon spotted , alongside an upcoming 4K streaming device . Both items are officially arriving next week in stores and online, Walmart told TechCrunch, but it seems the website revealed them a bit earlier than planned. The entry-level device streaming stick had been leaked earlier this year thanks to its FCC listing, but its online listing caught people's eye thanks to its almost absurdly low price point of just $24.88 — a figure that rivals or even undercuts other streaming sticks on the market, including some from Walmart's partner, Roku. Roku today makes a product line of Walmart exclusives, where its cheapest player is the Roku Express 4K at $34.99, currently. Otherwise, Roku's most affordable streaming player is the Roku Express, at $24.99. Google's entry-level Chromecast , meanwhile, is $29.99, and Amazon's cheapest Fire TV stick is the Fire TV Stick Lite at $24.99. The Walmart streaming stick, which is published under the retailer's onn electronics brand, falls in line with the specifications you'd expect to find on a low-cost device like this. It support FHD (Full HD, meaning 1080p ), Dolby Audio, and ships with an Android TV-style remote (with batteries included), 1 HDMI Extender, AC adapter, and 1 USB to Micro-USB cable. Image Credits: Walmart The system itself is powered by Android TV, which offers an easy way for consumers to turn a regular TV into a smart TV with access to streaming apps, voice control, and the ability to "cast" content like photos, video and music to the TV. Device owners can also ask Google Assistant to control their TV with their voice, and access over 700,000 movies and TV shows from the Android TV interface. The included remote offers a Google Assistant button and dedicated buttons for YouTube, Netflix, Disney+ and HBO Max. The stick may not be the sort of thing you'd use in your living room for your big screen, but may make sense to add to another, less important TV — like the one in the kid's room or guest room — where having the top specs isn't as essential. Meanwhile, Walmart is addressing the higher-end of the streaming market with its new 4K Android TV streamer the $29.88 Onn UHD Streaming Device , also published ahead of schedule. Image Credits: Walmart The overall concept here is the same, but offers an affordable upgrade to 4K streaming. The retailer's onn brand today carries a range of devices, including TVs, headphones, portable speakers, tablets, and other accessories. Roku has also produced lower-cost versions of its new Smart Soundbar and Wireless Subwoofer for Walmart under the onn brand, too. Walmart confirmed the new streaming devices are preparing to launch in stores and online in the retailer's full assortment starting next week. Despite the website saying only a few devices are in stock or are out of stock, Walmart assures us there is, in fact, plenty of inventory available. These are not considered "test" items. The company offered the following official specs for the new devices: Streaming Stick Almost exactly a year ago, Google announced a couple of leadership changes that saw Prabhakar Raghavan, who joined the company back in 2012, take over the lead of Search, Assistant and Maps. Now, sources familiar with the hiring tell us, the company has hired Christopher Phillips , who was previously the chief product and technology officer at SiriusXM, to lead its geo team, which is responsible for products like Google Maps, Google Earth and Google Maps Platform, the company's enterprise business around these products. Google has confirmed his hire but declined to share any additional information. Phillips will officially join the company later this month. Image Credits: Christopher Phillips/LinkedIn Phillips came to SiriusXM after the company acquired music service Pandora last year. Before the acquisition, he spent six years as Pandora's CPO and head of Technology, a role he took after leading product and design for Amazon Music from 2012 to 2014 and executive roles at Workspeed and Intuit before that. In his new role at Google, Phillips will lead both product and engineering for the Geo team and report directly to Raghavan, who will continue to oversee Search, Assistant, Geo, Commerce and Ads. Before last year's leadership shuffle, Jen Fitzpatrick essentially played a similar role for the Geo team. According to Search Engine Land , Dane Glasgow and Liz Reid became the leads for the Geo team after her departure. Glasgow has since departed Google and is now at Facebook, while Reid recently took on a new role to lead Google's search experiences. That obviously left a bit of a vacuum, which Phillips will now fill. While Phillips doesn't have any direct experience in building geo products, he does bring with him extensive experience in managing product-oriented engineering teams. His hiring also comes at an interesting time for Google Maps, which only recently announced a number of major updates and which is becoming an increasingly important part of Google's product portfolio. As dating app Tinder and its parent company Match explore the future of personal connection through apps, it's interesting to see what sort of ideas it tested but later discarded. One such experiment was something called "Tinder Mixer," which had briefly offered Tinder users a way to join group video chats, and "play games" with others nearby. The feature was tested for a short period of time last year in New Zealand, we understand, but will not be launching. The Tinder Mixer experience was uncovered by app researcher Alessandro Paluzzi , who found references the product in the Tinder Android app's code. He had not yet publicized the finding, as we worked to learn more about the origins of the product. The resources he found in the dating app had given the appearance of a product in the midst of development, Paluzzi noted, but as it turns out it was one that had already been tested and quickly shut down as Tinder continued its other, ongoing experiments in the dating market. According to Tinder, the Tinder Mixer test has no impact on its product roadmap this year, and the Tinder Mixer experience described here will likely never come into existence. That said, what made the product particularly intriguing was that it saw Tinder venturing, however briefly and experimentally, into more of a social discovery space, compared with the usual Tinder experience. Typically, Tinder users swipe on daters' profiles, match, chat and sometimes even video call each other on a one-on-one basis. But live video chatting with a group is not something Tinder today offers. That said, the idea of going live on video is not new to Match. This is an area where the company has experimented before, including with its apps Plenty of Fish, which offers a one-to-many video broadcasting feature , and Ablo , which offers one-on-one video chats with people around the world. These experiments constitute what the company considers "dating-adjacent" experiences. In other words, you could meet someone through these video interactions, but that's not necessarily their main goal. These video experiences have continued even as Match announced its $1.73 billion acquisition of Seoul-based Hyperconnect — its biggest acquisition ever, and one that puts the company more on the path towards a future that involves the "social discovery" and live streaming market. The company believes social discovery an area with vast potential, and a market it estimates that could be twice the size of dating, in fact. Match Group CEO Shar Dubey spoke to this point recently at the JP Morgan Technology, Media and Communications Conference, noting that on some of its bigger platforms, Match has seen that a number of its users were looking for more of "a shared experience and a sense of community among other like-minded single people on the platform," she said. She noted that technology has reached a point where people could now interact with others through richer experiences than the traditional dating flow of swipe-match-chat allowed for, including few-to-few, many-to-many, and one-to-many type of experiences. Hyperconnect brings to Match much of the technology that would allow the company to expand in these areas. Today, it offers two apps, Azar and Hakuna Live, which let users to connect with one another online. The former, launched in 2014, is focused on one-on-one live video and voice chats while the latter, launched in 2019 is in the online broadcast space. Not coincidentally, these apps mirror the live stream experiences that Match has been running on Plenty of Fish and Ablo. Because these live streaming services are often more heavily adopted by younger demographics, it makes sense that Match may have wanted to also test out such a live stream experience on Tinder, which also skews younger, even if the test ultimately only served as a way to collect data as opposed to informing a specific future product's development. With the Hyperconnect deal soon to be finalized, the incoming apps will initially give Match an expanded footprint in the live streaming and social discovery market in Asia — 75% of Hyperconnect's usage and revenue comes from markets in Asia. Match then plans to leverage its international experience and knowledge to accelerate their growth in other markets where they haven't yet broken through. But another major reason for the acquisition is that Match sees the potential in deploying Hyperconnect's technology across its existing portfolio of dating apps to not only create richer experiences but also to cater to users in markets where the "Western" way of online dating hasn't yet been fully embraced, but social discovery has. "We think there is real synergy of bringing some of these experiences that are popular in social discovery platforms onto our dating platforms, as well as sort of enhance the social discovery platforms and help people get to their dating intent, should they choose to," Dubey explained, at the JP Morgan conference. What any of that may mean for Tinder, more specifically, is not yet known.
CrunchFund Investments
4 Investments
CrunchFund has made 4 investments. Their latest investment was in Kueski as part of their Series A on February 2, 2016.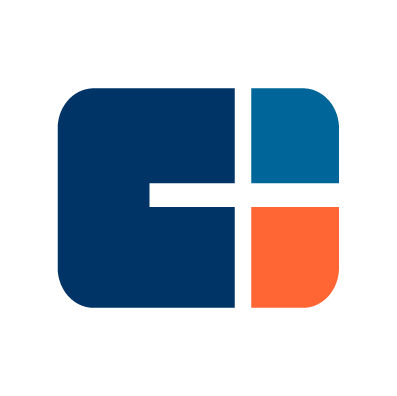 CrunchFund Investments Activity | Date | Round | Company | Amount | New? | Co-Investors | Sources |
| --- | --- | --- | --- | --- | --- | --- |
| | | | | | | |
| | | | | | | |
| | | | | | | |
| | | | | | | |
| | | | | |
| --- | --- | --- | --- | --- |
| Date | | | | |
| Round | | | | |
| Company | | | | |
| Amount | | | | |
| New? | | | | |
| Co-Investors | | | | |
| Sources | | | | |
CrunchFund Portfolio Exits
1 Portfolio Exit
CrunchFund has 1 portfolio exit. Their latest portfolio exit was tbh on October 16, 2017.
CrunchFund Team
1 Team Member
CrunchFund has 1 team member, including former General Partner, M. G. Siegler.
Discover the right solution for your team
The CB Insights tech market intelligence platform analyzes millions of data points on vendors, products, partnerships, and patents to help your team find their next technology solution.
Request a demo