Search company, investor...
Venture Capital
CincyTech
BUSINESS PRODUCTS & SERVICES | Consulting & Outsourcing / Management & Strategy Consulting
cincytechusa.com
About CincyTech
CincyTech is a public-private seed-stage investment company. It aims to strengthen the regional economy by driving talent and capital into scalable, investable technology companies. The company was founded in 2006 and is based in Cincinnati, Ohio.
Are you an investor?
Submit your portfolio details now to be considered in our investor rankings.
Latest CincyTech News
30 Under 30 Local 2023: Cleveland
Aug 9, 2023
By Johann Calhoun ; Illustration by Jordan Carter M illennials and Gen Zers alike are igniting an entrepreneurial renaissance in Cleveland, Ohio, with those in the food and beverage, technology and hospitality industries leading the way in this year's 30 Under 30 Local Cleveland list. Young leaders in manufacturing, healthcare and community service are also driving and securing paths for a more sustainable future in the Northeast Ohio region. Combined, these rising stars anticipate at least $200 million in revenue this calendar year. forbes 24 & 24 | Cofounders, andor. creative Jared Anderson and Sandor Gyerman set out in 2018 to find a more creative way to produce advertising and marketing for companies through their firm andor . The name is a combination of Anderson's last name and Gyerman's first name. The two sought to bridge the gap between Gen Z and established business in greater Cleveland. The firm's content has been used by Mercedes Benz USA, Nissan and Volvo USA, among others. The company has grown to a team of nine with a 3,500-square-foot office in Downtown Cleveland. The firm's reach is growing, with one of their videos getting 10.5 million views. forbes 29 | Cofounder, Cocky's Bagels At 23, Natalie Bata decided to put her medical career aspirations aside to become an entrepreneur. Along with Keene Cockburn, she cofounded Cocky's Bagels , which started from a concession trailer that Bata bought off of Craigslist. The bagel and sandwich shop has been in business for six years and has grown to four locations: the Flats in Downtown Cleveland, North Olmsted, Willoughby and Columbus. forbes 25 | CEO, Berk Enterprises Berk Enterprises was founded 77 years ago as a distributor of food service disposables, such as plastic cutlery, straws and to-go containers. The products are used by 3,000 different customers, including restaurant chains like Chipotle, as well as schools, distributors and more. After working at the company for 10 years, Reilly Berk, the granddaughter of the company's founder, took over as CEO. She manages 115 people in multiple states across the U.S. Expected revenue for 2023 is $88 million. Berk's goal is to quadruple revenue over the next 10 years. forbes 29 & 26 | Cofounders, Recognize Education And Learning (REAL) Devon Carter and Laura Frias cofounded education nonprofit REAL , short for Recognize Education And Learning. REAL uses intervention methods through hip-hop music, movies and other elements of pop culture to get inner-city elementary, middle and high school students more engaged in their studies. The initiative is found in schools across Ohio, including Akron, Columbus and Toledo, as well in Allentown, Pennsylvania and Chicago. forbes 29 | Cofounder, FloatMe Ryan Cleary cofounded FloatMe in 2017 with a mission to make personal finance more equitable. For a subscription fee of $1.99 per month, his app offers customers cash advances in between paychecks. Since its inception, FloatMe has grown to over 1.5 million monthly subscribers, who are given access to a spend analysis tool to better understand their spending. forbes 25 & 23 | Cofounders, FBA Flip David Davis II and Tim DiStefano met in high school at University School in Hunting Valley and have worked over the last eight years in the e-commerce space. They cofounded FBA Flip almost two years ago to serve as a marketplace for the sale and acquisitions of Amazon stores. The company helps with finding financing and offers operational services for the stores. FBA Flip officially launched in June 2021 and expects to generate $2.5 million in revenue this year. forbes 25 | Founder, Wayfinder Patient Advocates Nichole Davis is founder and president of Wayfinder Patient Advocates , which provides private patient advocacy services and specializes in empowering patients while assisting them in navigating their healthcare. Her company helps patients transition between living arrangements and identify the best ways to pay for care. The company survives off grants from the government and universities. After a rough year due to Covid, the firm received a federal PPP loan in 2021 that helped to keep the operation going. Since its inception in 2020, Wayfinder has grown to help around 100 patients a year. forbes 28 | Athlete and Founder, ASTROrdinary Dobbs Foundation R. Joshua Dobbs is founder of the ASTROrdinary Dobbs Foundation , a nonprofit organization focused on uplifting the youth through educational, economical, professional and recreational initiatives. A quarterback for the Cleveland Browns, Dobbs earned his opportunity into the NFL through his success as a four-year letterman and team captain for the University of Tennessee. His nonprofit operates as a grant-making foundation to other charitable groups. Last year, he was asked to chair a capital campaign to raise $2.3 million for a new fire station. The foundation has given more than $70,000 in grants since its establishment in March 2022. forbes 26 | President, Geis Development Geis Companies began in 1967 as a family-owned, small construction company founded by Erwin and Katherine Geis. Fast forward to 2023, the company has grown to become one of the larger development and construction firms in the U.S., specializing in designing, building, developing and managing multi-family complexes, medical and lab facilities and health and life science centers. Grandson Conrad Geis is now the president of Geis Development, where he's the direct lead on over $450 million in projects in Ohio, the Carolinas and Florida. The company boasts a workforce of approximately 560 employees and over 100,000 tradespeople, including subcontractors, across the U.S. forbes 26 & 22 | Cofounders, SupplyNow Aaron George and Dan Lozada are the cofounders of SupplyNow , providing tech-enabled services to food service distributors to solve logistical and supply chain inefficiencies that their independent restaurants routinely face. Since its inception in 2020, the company says it has allowed independent restaurants to save roughly 10% to 15% in purchasing costs. The startup has received $817,000 in funding, and the company has seen 181 unique customers for the month of July. forbes 9 | DJ, The Lily Jade Show Lilly Goodwin, also known as DJ Lily Jade , has been growing her brand in the Cleveland area as a host on her own show, The Lily Jade Show, which airs every Saturday on radio station WOVU 95.9 FM. Her show covers all things Cleveland and Ohio, as well as a range of topics from politics to sports, from the point of view of a 9-year-old. Goodwin started her career at the age of five, when she would have DJ battles in her basement against her Dad during the height of the pandemic. Her popularity grew when the city's NBC affiliate WKYC did a segment on her DJ-ing skills. Soon after, the radio station approached her about being a host. Notable guests on her show have ranged from five-time All-Star basketball player Kevin Love to Vice President of the Rock & Roll Hall of Fame Nwaka Onwusa. She's booked at least three times a week to DJ at events. forbes 29 | PhD Candidate, Case Western Reserve University Having moved from India to Cleveland in 2017, Palak Gupta is a doctoral candidate at Case Western Reserve University, where her research focuses on the effects of Parkinson's disease on vision abnormalities and how to enhance the quality of life for diagnosed patients. Using deep brain stimulation technology, Palak hopes her research provides a path toward giving patients personalized care by neurologists, particularly, the elderly and veterans. forbes 23 | Cofounder, Milk + Honey At the age of 21, Elie Haoui dropped out of college his last year at Cleveland State University and started Milk + Honey with his good friend and business partner Anisa Rrapaj. The business specializes in smoothies, bagels and turkey sandwiches in a cafe setting. Milk + Honey has grown to three locations in Cleveland, earning $1.5 million in sales last year and is on track to do $2 million this year. Haoui's other passion is magic. He performs for corporations, schools and fundraisers as a professional magician under his second company, Elie Magic . forbes 29 | Founder, Holmes Mouthwatering Applesauce Ethan Holmes is the founder and CEO of Holmes Mouthwatering Applesauce , a Cleveland-based manufacturer of all-natural applesauce, made with Ohio grown apples, pears and local apple cider. The company recently launched a new product line: chunky applesauce pouches. To date, 50,000 customers have purchased and consumed Holmes' products. His applesauce can be found in retailers including Heinen's, Whole Foods Market, Kroger and Giant Eagle, among others. forbes 29 | Cofounder, Aropha Aropha was founded in 2021 by Ken Huang, who was a former PhD student at Case Western Reserve University. The company allows commercial product manufacturers to get sustainable products to market faster while meeting new biodegradability regulations, like the California law that was passed last year requiring all packaging to be recyclable or compostable by 2032. It's using AI to advance biodegradability testing. In less than one year, Aropha has grown to over 30 customers and made more than $61,000 in revenue last year. Some of its customers include Dole, Kimberly Clark, Johnson & Johnson and Chevron, among others. forbes 24 | Co-CEO, Karali North America Karin Janmohamed, a graduate of the London School of Economics and the University of Cambridge, is co-CEO of Karali North America , a franchisee of fast-food restaurants in the Ohio and Pennsylvania regions. The company owns 32 Burger King restaurants and over 700 employees. It is projecting $50 million in revenue for 2023. forbes 22 & 23 | Cofounders, Layer Layer is a software platform that enables companies to train and deploy copilots, or virtual software assistants, that are experts at using the company's platform. The motivation to build Layer stemmed from a vision Katz had at a previous company, called PumpML, which he cofounded with Hamilton in 2020 to improve the way people interacted with software. Layer charges a base annual fee of $12,000 to its 10,000 monthly active users. forbes 28 | Executive Director, Cleveland Tree Coalition Samira Malone is the executive director of The Cleveland Tree Coalition , a collaborative of public, private and community stakeholders with a mission to plant trees across Cleveland. According to the city, Cleveland has lost about half of its trees since the 1950s. Cleveland had 220,000 trees in the 1940s and is down to 120,000 today. Malone is leading the charge to reverse that damage. Last year, 2,650 trees were planted. Malone's goal is to raise more than $100 million dollars over the next ten years. forbes 29 | General Surgeon, Cleveland Clinic Sergio Mazzola Poli de Figueiredo is one of the youngest general surgeons in the U.S. In 2012, he moved to Texas to pursue his surgery residency after completing medical school in his home country of Brazil. He started medical school at 17 and general surgery training at 23, becoming the youngest ever general surgeon to graduate from the University of Texas. He has received numerous awards, such as the Golden Scalpel Award, which is given to the best surgical resident of the institution, and has published more than 20 peer-reviewed manuscripts about abdominal wall reconstruction. Mazzola Poli de Figueiredo has joined the biggest abdominal wall reconstruction group in the world at the Cleveland Clinic this year. forbes 29 | Founder, Found Surface Aiden Meany is the founder of Found Surface , where his mission is to create a sustainable fashion line entirely made from plastic bottles and organic and recycled cotton. Found Surface has invested in Cleveland-based sewing teams and opened a brick and mortar storefront in the city. The startup is projecting revenue of $200,000 this year—four times more than last year. forbes 25 | Cofounder, Ohio Public Banking Coalition After graduating from the University of Pennsylvania's Wharton School in 2019, Geeta Minocha launched the Ohio Public Banking Coalition (OPBC) to advocate for the creation of public banks across Ohio to help the state's small business community, mitigate the racial wealth gap and improve infrastructure in rural and urban areas. Though public and traditional banks are similar in how they operate, public banks are owned by municipalities, allowing them to prioritize community benefit before profit. OPBC is currently spearheading a public banking feasibility study for the state of Ohio, which will be completed next year. forbes 29 | Vice President, ScaleCo Capital Andrew Newsome is a vice president at private equity firm ScaleCo Capital , which has invested more than $165 million in more than 22 platform companies to date. Newsome has been responsible for sourcing over 30 CEO candidates for ScaleCo's portfolio. The company's portfolio includes bollard post manufacturer Innoplast and turf provider PSP Metrics. forbes 27 | Co-Executive Director, Young Latino Network In 2021, Selina Pagan became co-executive director for the Young Latino Network , where she focuses on building and developing a network of Latino professionals in Northeastern Ohio. The network aims to be a bridge between veteran and aspiring business leaders in the Latino community. Before joining the network, Pagan started her career focusing on equity for the community at two nonprofit organizations, the Northeast Ohio Hispanic Center for Economic Development and the Metro West Community Development Organization. Revenue for the organization last year was $600,000–more than double the figure from when Pagan began in her role. forbes 25 | Founder, Chair-ity Maria Paparella is founder of Chair-ity , a support network that provides furniture and household goods for youth aging out of foster care. Since 2014, Chair-ity has furnished living spaces for 289 youth aging out of the system, plus their children. The nonprofit now operates in six counties in Northeast Ohio. Projected revenue for 2023 is $420,000. Chair-ity survives off grant funding, individual donations and fundraisers. forbes 28 | Cofounder, Presta Leopoldo Peña is originally from Caracas, Venezuela and moved to the U.S. during his sophomore year of high school. Peña and his business partner Peter Truog cofounded Presta in 2022 to make it easy for financial institutions to lend to small to medium businesses. Its digital lending infrastructure helps with application information collection and assessing credit worthiness. Firms that have worked with Presta include Zeal Capital Partners and Venture for America, a nonprofit based in Detroit that focuses on economic opportunity. Presta's projected revenue for 2023 is $1 million. forbes 29 | Head of U.S. Healthcare Partnerships, Plug and Play Tech Center Nathan Sundheimer is the head of U.S. healthcare partnerships for Plug and Play Tech Center . The center operates as an ecosystem where large firms are given access to a selection of strategically-aligned startups that meet their tech interests. It also invests in more than 250 startups a year alongside venture capital firms. Outside of catalyzing impactful relationships between industry stakeholders, Sundheimer helped redevelop Plug and Play's North American digital health accelerator, which has since assisted over 100 startups that have collectively raised over $70 million via the program. forbes 26 | Founder, Native Ingredients At first, Cleveland native Cameron Tolbert wanted to make a trendy and healthy snack for his family. In addition to Tolbert's dietary needs, one of his brothers was allergic to nuts and another brother was allergic to milk. That meant whatever Tolbert made had to be hypoallergenic. This inspired him to found Native Ingredients in 2022. The company focuses on healthy snacks and beverage products. Currently, Native Ingredients is selling Sor'rel, a Jamaican drink, and T'pache, a Mexican drink. Native ingredients products are sold in 14 stores across the city, like Urban Bulk Foods and The Roaming Biscuit. forbes 29 | Founder, Miracle K9 Training Since 2019, David Tirpak has owned and operated Miracle K9 Training , a training, boarding and daycare kennel with a staff of 15 people in Cleveland. Tirpak can also be heard discussing all things dogs and training in the digital space on The Davidthedogttrainer podcast. In 2022, Tirpak's business saw $1.3 million in revenue and is projected to do closer to $1.7 million this year. forbes 26 | Partner, Forward Hospitality Group Mitchell Vargo is partner of Forward Hospitality Group , which has grown to six unique entertainment, bar and restaurant experiences across Cleveland. These include the large-scale, Las Vegas-inspired Fwd Day and Nightclub, the 70's-themed disco bar Goodnight John Boy, the country music bar Welcome to the Farm, and the casual burger joint Shake It. Since it was founded in 2015, the company has opened concepts outside of Cleveland in Columbus, Ohio; St. Petersburg, Florida; Chicago and Miami. forbes 27 | Founder, Little Zen Yoga Dianne Williams is founder and president of Little Zen Yoga , where she provides access to yoga to underprivileged youth ages 3 to 12 across Cleveland. She specializes in providing tools to combat and heal trauma in students. Williams makes yoga more accessible through her involvement with the Ohio after-school child enrichment program, also called ACE, which allows parents to register at a discounted cost through grants. Since Little Zen's inception in 2020, Williams has taught 240 youth annually. Williams uses breath exercises to help youth deal with difficult situations. JUDGES General Manager, Cleveland Browns Andrew Berry is the general manager for the Cleveland Browns and the youngest in NFL history to hold that title. Berry is responsible for hiring the head coach, coordinating the rubric and compiling the team's roster in accordance with the league's salary cap. In his first season at the helm, the team won its first playoff win in 26 years. He is no stranger to the Browns nor the city as he served as vice president of player personnel from 2016 to 2018. Berry holds a bachelor's in economics and a master's in computer science from Harvard University, where he played football. Willam C Rieter Mayor, City of Cleveland Justin Bibb is the 58th mayor of Cleveland, Ohio. Still in his 30s, Bibb is the city's first Millennial mayor. A native of Cleveland's southeast side, Bibb has worked for former President Barack Obama when he was in the U.S. Senate, and served as chief strategy officer for Urbanova, a startup focused on improving cities. Part of Bibb's vision is to return Cleveland back to national prominence, with safety and the economy being the two driving forces. After earning his bachelor's degree from American University, Bibb obtained his MBA and JD from Case Western Reserve University. LJFranklinPhotography.com Partner, CincyTech Ashley Keating is a partner on the investment team at CincyTech. With over 15 years of senior-level experience in the area of finance, the Ohio native is a certified public accountant with a bachelor's in Business Administration in Accounting and Finance from Ohio University, where she was a Division I All-American scholar. In the last six years, Keating has built the financial strategy and back office for a growing venture capital fund manager. She's also a board member for a seed stage venture company and a NASDAQ-listed company. Kaela Speicher Photography Marisa Sergi-Schumann Chief Executive OfficerL'uva Bella Winery Marisa Sergi-Schumann is the chief executive officer of L'uva Bella Winery. Sergi-Schumann purchased her family's winery over 20 years ago with her husband, Evan Schumann. The mission was to take the brand nationally. During her time at Cornell University, where she earned a degree in winemaking, Sergi-Schumann previously started her own wine brand, RedHead Wine. She's now responsible for the strategic direction and development of L'uva Bella products. She appeared on the 30 Under 30 Food & Drink list in 2023. Forbes President, Taylor Oswald Eddie Taylor, Jr. is president of Taylor Oswald, a partner of Oswald Companies and one of the largest insurance brokerage firms in the U.S. Taylor is chair of the University Hospitals Cleveland Medical Center board of directors and founding chairman of the board of directors for the Cleveland Leadership Center. Taylor is a board member for the Greater Cleveland Partnership, Greater Cleveland Sports Commission, College Now Greater Cleveland, Ohio Foundation of Independent Colleges, Ursuline College, Akron Zoological Park, and Burton D. Morgan Foundation. He holds an MBA from the Weatherhead School of Management at Case Western Reserve University.
CincyTech Investments
138 Investments
CincyTech has made 138 investments. Their latest investment was in Losant as part of their Series C on October 10, 2023.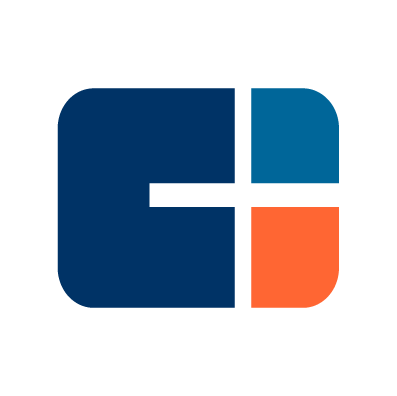 CincyTech Investments Activity | Date | Round | Company | Amount | New? | Co-Investors | Sources |
| --- | --- | --- | --- | --- | --- | --- |
| | | | | | | |
| | | | | | | |
| | | | | | | |
| | | | | | | |
| | | | | | | |
| | | | | | |
| --- | --- | --- | --- | --- | --- |
| Date | | | | | |
| Round | | | | | |
| Company | | | | | |
| Amount | | | | | |
| New? | | | | | |
| Co-Investors | | | | | |
| Sources | | | | | |
CincyTech Portfolio Exits
15 Portfolio Exits
CincyTech has 15 portfolio exits. Their latest portfolio exit was Data Inventions on August 09, 2022.
Date

Exit

Companies

Valuation

Valuations are submitted by companies, mined from state filings or news, provided by VentureSource, or based on a comparables valuation model.

Acquirer

Sources
| | | | | | |
| --- | --- | --- | --- | --- | --- |
| Date | | | | | |
| Exit | | | | | |
| Companies | | | | | |
| Valuation | | | | | |
| Acquirer | | | | | |
| Sources | | | | | |
CincyTech Fund History
11 Fund Histories
CincyTech has 11 funds, including CincyTech Fund VI.
| Closing Date | Fund | Fund Type | Status | Amount | Sources |
| --- | --- | --- | --- | --- | --- |
| | | | | | |
| | | | | | |
| | Cincinnati Cornerstone Investors BWV I | | | | |
| | Cincinnati Cornerstone Investors ES III | | | | |
| | Cincinnati Cornerstone Investors EI III | | | | |
| | | | | | |
| --- | --- | --- | --- | --- | --- |
| Closing Date | | | | | |
| Fund | | | Cincinnati Cornerstone Investors BWV I | Cincinnati Cornerstone Investors ES III | Cincinnati Cornerstone Investors EI III |
| Fund Type | | | | | |
| Status | | | | | |
| Amount | | | | | |
| Sources | | | | | |
CincyTech Partners & Customers
2 Partners and customers
CincyTech has 2 strategic partners and customers. CincyTech recently partnered with Link-age Ventures on March 3, 2012.
CincyTech Team
5 Team Members
CincyTech has 5 team members, including current Managing Director, Stacey Browning.
| Name | Work History | Title | Status |
| --- | --- | --- | --- |
| | | | |
| | | | |
| | | | |
| | | | |
| | | | |
| | | | | | |
| --- | --- | --- | --- | --- | --- |
| Name | | | | | |
| Work History | | | | | |
| Title | | | | | |
| Status | | | | | |
Compare CincyTech to Competitors
Loading...