Search company, investor...
Are you an investor?
Submit your portfolio details now to be considered in our investor rankings.
Latest Christian Gaiser News
Digital Hospitality Platform, NUMA Group, Raises $59M to Fuel Growth of Its Unique Local Travel Model and Continued Expansion Across Europe
Sep 29, 2023
Since its foundation in Berlin in 2019, NUMA has built a digitally-native offering that combines the best of traditional hotels – guaranteed quality, licenses, 24-hour guest experience service, luggage storage, etc. – with the convenience and flexibility of short-term rentals – larger rooms with kitchens, city-center locations, and home comforts like fast Wi-Fi – to give guests the greatest choice, experience, and value. NUMA fully digitizes the hospitality experience from making room bookings in seconds, to online check-in and checkout, customer service via WhatsApp, and gives guests the opportunity to book additional services and local experiences. It provides a one-stop-shop solution for consumers who are increasingly demanding more seamless, mobile-only, digital journeys. The company's mission is to transform the >EUR100bn European hospitality industry in which traditional hotel chains are struggling to adapt to these new consumer behaviors, while short-term rental platforms are facing tightening city regulations, particularly regarding misuse of residential properties. According to Skift and industry experts, alternative accommodation (e.g., short-term rentals) is 20% of the travel market as of 2022, has grown two times as fast as the rest of the market, and is expected to grow at a steady double-digit CAGR going forward as alternative accommodation becomes more mainstream. In addition to a superior consumer offering, NUMA's technology, pricing tools, and utilization of anonymized data drives both operational savings, for example, via process automation and higher revenues through smart pricing and maximizing occupancy. This results in more sustainable growth and higher structural profitability than averages across the hospitality industry. "Our mission at NUMA is to create a new category in hospitality that meets the needs of modern consumers. We have only scratched the surface in terms of digitizing and enhancing the entire travel experience and are always striving to better connect our guests with the cities they're visiting," said Christian Gaiser, CEO and Co-Founder of NUMA. "We're delighted to partner with Verlinvest, whose team shares our vision for transforming the sector and whose expertise in scaling globally successfully business will help us to achieve our goal of creating an iconic brand for the modern traveler. With additional financial firepower, we can accelerate the continued development of our market-leading proprietary technology while maintaining a strong balance sheet. We're excited to further unlock prime locations across Europe together with our trusted real estate partners, financing partners, and most importantly, our guests." "In recent years, traditional hotel chains have struggled to respond to the needs of ever more digitally-savvy, time-poor consumers while being constrained by legacy backend infrastructures, large networks of franchisees, and slow-moving cultures. NUMA provides a holistic solution to these problems with its user-friendly interface on the front end and its new tech-first, data-led model that optimizes business processes on the back end," added Raphael Thiolon, Managing Director at Verlinvest. "NUMA fits squarely into our strategy of backing ambitious tech-enabled businesses that are obsessed with offering superior consumer experiences. We're excited to help Christian and his team to build Europe's first truly digital hospitality brand." NUMA has shown the resilience of its model through the pandemic and has been growing rapidly across Europe with a portfolio today of 4,500 units, in ten countries and across 28 major European cities including Berlin, Munich, Rome, Milan, Barcelona and Paris. NUMA Group was founded in 2019 by Christian Gaiser, Dimitri Chandogin, Gerhard Maringer, and Inga Laudiero, who bring a unique combination of complementary skills and vision to the company, with Christian Gaiser having grown up in a family hotel in the Black Forest, and the other co-founders having spent their careers in FinTech (Gerhard Maringer), private equity (Dimitri Chandogin) and financial services (Inga Laudiero). High-resolution images for media use – download free of charge: About NUMA Group Berlin-based NUMA Group is Europe's leading digital hospitality platform. The company offers innovative design apartments and studios for modern travelers. As a reliable partner for investors, owners, and developers, NUMA Group uses proprietary technology-based operator solutions that largely automate operational processes and increase cost efficiencies and revenues. NUMA Group successfully operates more than 4,500 units in European A-cities, including Berlin, Munich, Rome, Milan, Madrid, Barcelona, and Vienna. About Verlinvest Verlinvest is an international, family-backed evergreen investment company. It identifies inflection points in consumer behaviors and partners with the businesses that are driving these consumer revolutions forward while having a positive impact. Established in 1995, with offices in Brussels, London, New York, Singapore, and Mumbai, Verlinvest focuses on the FMCG, health, consumer technology and lifestyle categories, investing across three strategies: Platform, Growth & Venture. For more information, visit: https://www.verlinvest.com/ . Press contact
Christian Gaiser Investments
15 Investments
Christian Gaiser has made 15 investments. Their latest investment was in Milano Vice as part of their Seed VC on July 7, 2022.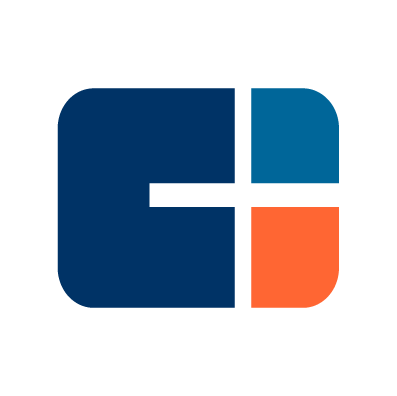 Christian Gaiser Investments Activity Christian Gaiser Portfolio Exits
2 Portfolio Exits
Christian Gaiser has 2 portfolio exits. Their latest portfolio exit was Drippler on December 19, 2017.
Loading...