Search company, investor...
Are you an investor?
Submit your portfolio details now to be considered in our investor rankings.
Latest Chris Sun News
This German traveled across Russia on the Trans-Siberian railway! (PHOTOS)
Nov 17, 2023
(PHOTOS) He left his job and career behind, bought a one-way ticket and spent 166 days traveling Russia. Chris Sun was successful in his business management career, but felt as if something was missing from his life. That's when he dared to go on a long trip to Russia that ended up lasting over five months and changed his life forever. Leaving everything behind Being born in Eastern Berlin in 1987, Chris had always felt some kind of a connection to Russia. His parents lived most of their lives in East Germany (GDR) and his grandfather once even visited the USSR with his wife on a group tour to Moscow and a river tour along the Volga River. He used to tell Chrisabout palace-like metro stations in Moscow, the vastness of the Volga River and the friendliness and hospitality of Soviet people. The Volga River photographed by Chris. Chris Sun. Chris visited Russia for the first time in 2013 and then again in 2015. Both times, he visited rather touristic spots and was guided by his friends. It was only in 2017 when he thought of going on a huge trip to discover the real Russia: "In 2017, when I decided to take this step, I was at the peak of my career. My life was comfortable, but something seemed to be missing and I felt there should be more to life from a social perspective. I was 30 years old. It was a 'now or never' moment. And, so, I decided to travel the Trans-Siberian [railway]!" Such a specific choice was influenced by his late grandfather, who dreamt of traveling the Trans-Siberian. So, he took time off and left Germany for two years, of which he spent over five months in Russia. Chris Sun Fan ID as a visa In 2018, when Russia successfully hosted the FIFA World Cup, all Fan ID holders were allowed to use it as a multiple entry visa till the end of the year. It came very handy, as Chris needed a lot of time to travel, but could only get a tourist visa for 30 days. He entered Russia in the summer and went straight to Vladivostok. From there, his journey began. Chris Sun "I had a general idea about the possible stops on the way. But nothing was booked or specifically planned. I just went where the wind would take me. Up until a few years ago, I still thought the Trans-Siberian Railway was a special, expensive train. Most online search results would suggest it. Then, I learned from two exchange students that the Trans-Siberian is really a network of regular passenger trains. So, I arrived in Vladivostok, because I had a friend [who lived] there and also, if anything goes wrong, it's better if I already am moving in the direction of Europe, so I'm reducing the distance of risk," tells Chris. Chris Sun Hostel on wheels Chris chose the cheapest option – the 'platzkart' – for his trip and did not regret it. In a closed coupe compartment, he believes, there's no way to truly discover anything, whereas with a 'platzkart' class you meet a lot of people and start to understand the real life of the country. "I remember seeing Lake Baikal outside the window for the first time and next to me there was an old man playing with his two grandchildren. And it struck me how lucky I am to travel the country and really interact with people! The 'platzkart' class is like a hostel on wheels. After spending two nights there, one knew everyone, because, at one point, everybody crossed each other while going to the toilet or playing the 'durak' card game together or getting a tea refill at the samovar. This was always what I wanted to achieve when traveling, being a part of the country, instead of observing from a bubble. I started to learn about what people think and feel and it was precious." He also had a very wholesome interaction with an old lady whom he agreed to exchange places with. When the lady realized that Chris spoke a little Russian and told her a bit of his story, she started chatting with him to teach him some new Russian words. Disembarking the train, she gave him a piece of paper with her address, so they could become pen pals. Chris Sun The same happened when Chris was approaching the Caucasus, going a little off the Trans-Siberian railway route. On a stop, he was approached by an athlete from Dagestan . "He invited me to stay at his parents' place and it looked almost like a palace! In the morning, he showed me around Hasavurt and introduced me to the local Imam, because he spoke a little bit of German." 'Russia has everything' On his way, Chris stayed in many cities. "Whenever I met people on my journey, they would ask me what is the best country I've visited. And I'm always saying that we have to take Russia out of this contest, because Russia has everything. There's no way you won't like it, because if you like mountains – Russia has it, if you like architecture – Russia has it, if you like warm places, cold places, nature, beautiful cities, sea – Russia has all of this. So, every city I've visited has its own charm. Among all of them, for me Irkutsk and Baikalsk stand out, thanks to Lake Baikal and because my grandfather always wanted to see these places." Lake Baikal. Chris Sun He also had the most heartwarming couchsurfing experience in Komsomolsk-na-Amure. The host's page suggested she spoke English, but it turned out to be false. Nevertheless, his host Natalya took three days off work and showed Chris the city. He also met his Russian teacher's niece and nephew in Krasnoyarsk, her native city. On the Golden Circle , however, Chris did see the place that fascinated him the most – Pereslavl-Zalessky . "There's this lake, Plescheevo, and the Church of the forty martyrs is literally standing on it. It's a very calm place with peaceful energy and the most beautiful sunsets. I thought that I'll be the luckiest man if I get a dacha there!" Pereslavl-Zalessky. Unfriendly interactions & FSB interrogation It would be a lie to say that Chris hasn't met any shady people on his journey. Once, miners on the train tried to get him drunk and were kicked out by the police. Another time, in Ulan-Ude, while dining with a Dutch couple, a drunk man, from a party that set fire to a sofa after kicking a hookah water pipe, sat down next to him, frightening the waiter of a potential conflict. "I just stayed really calm and answered his questions in Russian – and it worked. I believe recognizing the human being in anyone takes most tension away." Take notes, because this approach worked even when Chris was interrogated by the FSB (Federal Security Service). When he was on his way to Lake Elton next to Vladikavkaz, he accidentally tried to enter a closed area. "The security asked me for my documents. I showed my fan ID, my passport and I was told it was not enough and I needed a special permit. Of course, I didn't have it, so I spent around six hours being interrogated. My approach by then was like, okay, I did something wrong, but I didn't do it on purpose. So, okay, let me create a human connection. I started talking with the officer, telling him about myself and how I happened to be there – and everything went smoothly. The next day, the officer that interrogated me even drove me to the Lake, stocked my backpack at a local store and gave me a lift to the train station!" Chris Sun Inner peace & a new project One hundred and sixty-six days in Russia changed Chris profoundly. "What I found in Russia was my connection to the people. Russians seem much more interested in socializing and staying connected with people. And even when discussions (about politics) get heated, there is always this one person saying: 'Okay, but this has nothing to do with us. We are people, let's just enjoy the evening.' Since this trip, I have the best relationship with my parents and I prioritize family and friends. Now, I will always make time for another person, be it direct help or just to have a nice conversation." After the trip, Chris wanted to share his experience with other people, but he didn't know how to. Eventually, the eureka moment came – he decided to create a board game. He used to play board games with his mother during the Covid-19 pandemic and the idea seemed pretty plausible, unlike creating a computer game. The game is called 'The Grand Siberian', in which players can explore Russia and repeat his trip with a playable travel guide . The idea behind it is to make people experience Russia the way it is, with both good and not so good things. "My grandfather is not with us anymore. But, in one of our last talks, I asked him what he'd like to see again in our society. And he said he'd like to see more compassion, understanding and support among people. And that's what I'm trying to convey with my game. Let's focus on what connects instead of what keeps us apart and leave the bias out." "The Grand Siberian" game. Dear readers, Our website and social media accounts are under threat of being restricted or banned, due to the current circumstances. So, to keep up with our latest content, simply do the following: Subscribe to our  Telegram  channel Enable push notifications on our  website Install a VPN service on your computer and/or phone to have access to our website, even if it is blocked in your country If using any of Russia Beyond's content, partly or in full, always provide an active hyperlink to the original material. Subscribe
Chris Sun Investments
1 Investments
Chris Sun has made 1 investments. Their latest investment was in Copper as part of their Seed VC on May 5, 2013.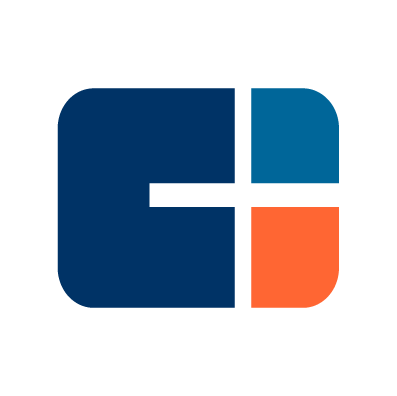 Chris Sun Investments Activity | Date | Round | Company | Amount | New? | Co-Investors | Sources |
| --- | --- | --- | --- | --- | --- | --- |
| | | | | | | |
| | |
| --- | --- |
| Date | |
| Round | |
| Company | |
| Amount | |
| New? | |
| Co-Investors | |
| Sources | |
Loading...