Search company, investor...
About Chris Sacca
Christopher Sacca is a venture investor, private equity principal, company advisor, and entrepreneur. He invests primarily in consumer web, mobile, and wireless technology start-ups as well as an array of mature enterprises through his holding company, Lowercase Capital. Previously, Chris served as Head of Special Initiatives at Google Inc. In that role, among other responsibilities, he headed up the alternative access and wireless division. His most visible projects include Google's 700MHz and TV white spaces spectrum initiatives, the company's groundbreaking data center in Oregon and Google's free citywide WiFi network in Mountain View, CA. Chris also spearheaded many of Google's business development and M&A transactions and was on the founding team of the company's New Business Development organization. Before joining Google, Chris held a number of executive roles at Speedera Networks (acquired by Akamai Technologies), and was ultimately responsible for their legal and corporate development efforts. Prior to Speedera, Chris was an attorney with the Silicon Valley law firm of Fenwick & West where he handled venture capital, mergers & acquisitions, and licensing transactions for technology clients such as Macromedia, VeriSign, and Kleiner Perkins. Chris graduated cum laude from Georgetown University Law Center and the Edmund A. Walsh School of Foreign Service at Georgetown University.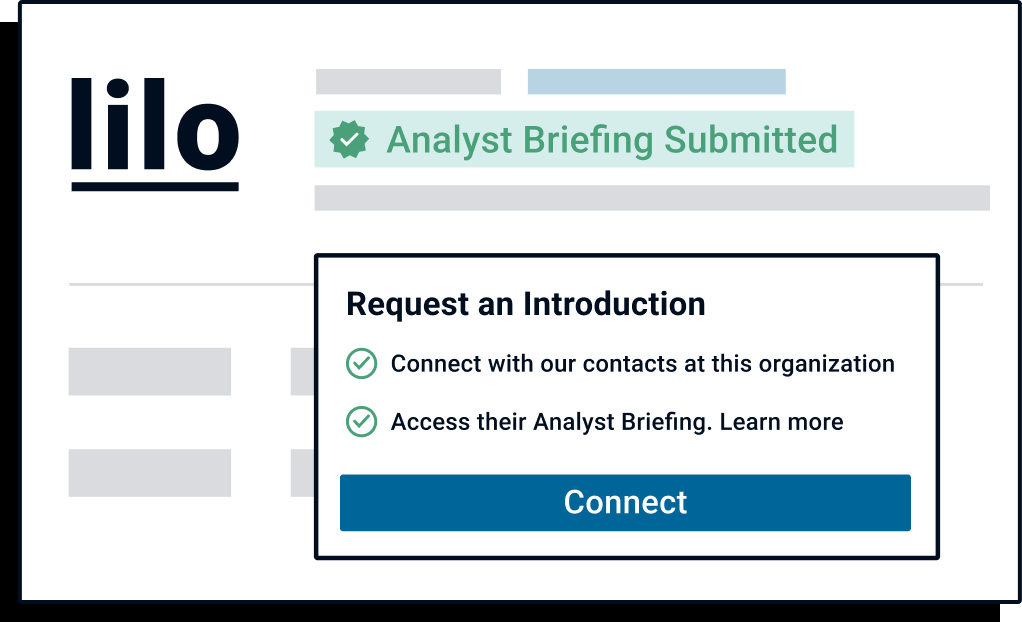 Want to inform investors similar to Chris Sacca about your company?
Submit your Analyst Briefing to get in front of investors, customers, and partners on CB Insights' platform.
Research containing Chris Sacca
Get data-driven expert analysis from the CB Insights Intelligence Unit.
CB Insights Intelligence Analysts have mentioned Chris Sacca in 3 CB Insights research briefs, most recently on Aug 31, 2020.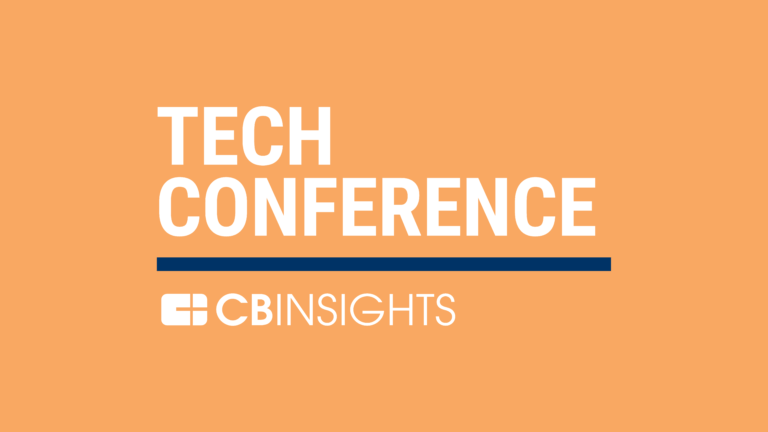 Latest Chris Sacca News
Meet the 50 youngest billionaires in America
Dec 24, 2022
Elisa Fernández-Arias, Stacker × Elon Musk is no longer the richest person in the world after being usurped by LVMH chairman and CEO Bernard Arnault. According to Forbes' real-time billionaires list, the Twitter and Tesla CEO net worth decreased by $4.5 billion. Arnault oversees some 70 fashion and cosmetic brands, and has … - Source of wealth: email marketing Georgia born and bred CEO and co-founder of email marketing giant, Mailchimp, Ben Chestnut learned about business from his mom . The company that started off as a side gig has grown into a multi-billion dollar business without the help of outside investors, and both Chestnut and his partner Dan Kurzius hold 50% ownership. Kimberly White // Getty Images - Source of wealth: hedge funds Once a successful energy trader, John Arnold reportedly earned Enron $750 million in the year the company went bankrupt. Arnold went on to build hedge fund company Centaurus Advisors and shocked the industry when he retired from hedge fund management at 38. He currently runs Arnold Ventures LLC with his wife, Laura. Gregory Smith // Getty Images - Source of wealth: online retail CEO and co-founder of Wayfair Niraj Shah is the son of Indian immigrants and was born in Massachusetts. He met his business partner Steve Conine when the two studied together at Cornell University. Shah currently sits on the board of the Federal Reserve Bank of Boston. Boston Globe // Getty Images - Source of wealth: GoPro Nicholas Woodman founded GoPro in 2002 with the help of his mom's drill and sewing machine, which he used to make a prototype. The GoPro CEO peddled the wearable video camera on QVC in its early days. GoPro went public on June 26, 2014, and made his mother, father, and two sisters millionaires. Jun Sato // Getty Images - Source of wealth: venture capital investing Venture capitalist Chris Sacca acquired his fortune by making smart and early investments in companies like Twitter, Instagram, and Uber through his company Lowercase Capital. Sacca has also worked at Google and as an attorney at Fenwick & West. Known for his appearance on the television show "Shark Tank" and wearing cowboy shirts , Sacca attended Georgetown University. - Source of wealth: hedge fund Jeffrey Talpins is the founder and chief investment officer of Element Capital Management, a hedge fund company focusing on macro trading. The company often boasts annualized returns topping 20%. Talpin attended Yale University and worked as a trader at both Citigroup and Goldman Sachs prior to founding Element Capital. BEST-BACKGROUNDS // Shutterstock - Source of wealth: investments While Chase Coleman III started out as a hedge fund investor, it was his company, Tiger Global Management, that made him a billionaire. The son of an attorney and an interior designer, Coleman grew up in Long Island and attended an elite boarding school . Coleman was entrusted with $25 million by investment legend Julian Robertson who ran Tiger Management. PlusONE // Shutterstock - Source of wealth: Uber As a teen growing up in Northridge, California, Travis Kalanick went door to door selling Cutco knives and started his first company. Before co-founding Uber in 2009, Kalanick co-founded tech startups Scour and RedSwoosh, which he sold for $23 million. In January 2018, he became a billionaire, but in December 2019, he stepped down from Uber's board of directors and severed all ties with the company . Joe Seer // Getty Images - Source of wealth: private equity Iranian-born Behdad Eghbali is the co-founder and managing partner at Clearlake Capital. The private equity firm oversees $10 billion and has a history of scoring stellar returns. In January 2020, Eghbali purchased a home in Brentwood, California for $21 million only months after Forbes declared him a billionaire. - Source of wealth: WhatsApp Born in Ukraine, Jan Koum immigrated to the United States with his mother in search of a better life at age 16. The co-founder and former CEO of WhatsApp, became a billionaire when Facebook purchased the mobile messaging app in 2014 for $19 billion. When Koum left Yahoo in 2007, he applied to Facebook and Twitter , both of whom turned him down, which led to him starting WhatsApp. Manuel Blondeau - Corbis // Getty Images #39. Jack Dorsey - Source of wealth: Twitter, Square Jack Dorsey co-founded Square and Twitter, though it is the latter that made him a billionaire. Within hours of Twitter going public in November 2013, Dorsey was a billionaire. Though Dorsey attended both Missouri University of Science and Technology and NYU, he never finished college. Chesnot // Getty Images - Source of wealth: music, sneakers Forbes finally declared Kanye West an official billionaire in April 2020. The majority of the rapper and entrepreneur's fortune comes from his streetwear brand, Yeezy. Though West owns 100% of the brand, he has deals with both Adidas and Gap . ANGELA WEISS // Getty Images - Source of wealth: software Jeff Lawson is the co-founder and CEO of the cloud communications platform Twilio. While a student at the University of Michigan, Lawson launched his first internet startup . Though Lawson didn't make any money from it, he found it to be a valuable learning experience. Sportsfile // Getty Images - Source of wealth: beer While Alejandro Santo Domingo works at New York investment advisory firm Quadrant Capital Advisors as a senior managing director, his fortune comes from his family. His father, Julio Mario Santo Domingo, passed down the 15% stake he had in SABMiller, a business division of Anheuser-Busch InBev SA/NV, to his sons and grandchildren upon his death in 2011. Santo Domingo holds a 1.75% stake in the family beer fortune. - Source of wealth: online advertising Chairman and CEO of The Trade Desk, Jeff Green attended USC where he studied marketing communications. Prior to founding The Trade Desk, Green founded AdECN in 2004. The company, an online advertising exchange, was acquired by Microsoft in 2007. GaudiLab // Shutterstock - Source of wealth: cloud computing Acquired by SAP, a German software company, for $8 billion in cash just days before the scheduled IPO, Qualtrics made its co-founder and CEO, Ryan Smith, a billionaire. The sale of the cloud-computing company also made fellow co-founders, Jared Smith and Scott Smith, Ryan Smith's brother, and father, respectively, millionaires as well. Sportsfile // Getty Images - Source of wealth: beer Brother to Alejandro Santo Domingo and son to Julio Mario Santo Domingo, the majority of Andres fortune is in Anheuser-Busch InBev, which acquired SABMiller in 2016 for $100 billion. Santo Domingo was educated at Brown University, and while his family fortune comes from the beer industry, he has a passion for music. In 2002, he co-founded record label Kemado Records. JP Yim // Getty Images - Source of wealth: online retailing While Bom Kim was born in South Korea, he was raised in America and attended Harvard Business school, though he dropped out after only six months. Kim's company Coupang has been referred to as the South Korean version of Amazon, and it has given the American company a run for its money . The company raised $4.6 billion and was valued at $109 billion in its U.S. initial public offering , the biggest IPO to date in 2021. M. Von Holden // Getty Images #31. Robert Pera - Source of wealth: wireless networking gear Robert Pera began working at Apple in 2003, and by 2005 was working full-time at Ubiquiti Networks, a wireless equipment maker that he founded. In 2012, he also became one of the youngest controlling owners in the NBA after purchasing the Memphis Grizzlies . - Source of wealth: sensor systems Currently the co-founder and chief technology officer of Samsara, John Bicket was the co-founder of Meraki. The company came out of research Bicket did while a Ph.D. student at MIT. Cisco acquired Meraki for $1.2 billion in cash, though it is actually Samsara that made Bricket a billionaire . Sodel Vladyslav // Shutterstock - Source of wealth: software Orion Hindawi followed in his father's footsteps by attending the University of California, Berkeley, though he dropped out. He and his father, David, co-founded Tanium, a cybersecurity firm, in 2007. After a $150 million financing round in October 2020 , the company's valuation was more than $9 billion. Drew Angerer // Getty Images - Source of wealth: Airbnb Joe Gebbia co-founded Airbnb in 2008 with business partners Nathan Blecharczyk and Brian Chesky. Airbnb's humble beginning was in Gebbia's San Francisco apartment. The company now offers more than 5.6 million accommodations across more than 220 countries and regions. Stuart C. Wilson // Getty Images #27. Brian Chesky - Source of wealth: Airbnb Co-founder and CEO of lodging rental giant Airbnb Brian Chesky attended Rhode Island School of Design. In December 2020, the company's valuation jumped past $100 billion in its U.S. initial public offering. Kurt Krieger/Corbis // Getty Images - Source of wealth: sensor systems Sanjit Biswas holds degrees from Stanford and MIT and is the co-founder of Meraki and Samsara, though it is the latter that made him a billionaire. Biswas is the CEO of San Francisco-based Samsara. - Source of wealth: electric vehicles Founder and executive chairman of Nikola Motor Company Trevor Milton dropped out of college after just one semester. Not only did Milton drop out of college, but he also dropped out of high school, though he went on to get his GED. His company produces electric- and hydrogen-powered, zero-emission semi trucks and made Milton a multibillionaire after the June 2020 IPO . Raquel Baranow // Wikimedia Commons - Source of wealth: In-N-Out Burger Lynsi Snyder's grandparents founded the iconic West Coast burger joint In-N-Out Burger in 1948. Snyder, the company's president, became a billionaire on her 35th birthday and was the youngest woman on The Forbes 400 in 2018. The nostalgic draw of the chain comes in part because the recipe for its staple items, burgers and fries, remains almost the same as it did more than 70 years ago. MediaNews Group/Orange County Register // Getty Images #23. Ben Silbermann - Source of wealth: Pinterest Co-founder and CEO of Pinterest, Ben Silbermann grew up in Iowa and attended Yale. Silbermann worked at Google and tried out several product ideas, including iPhone apps, before hitting it big with the money-making Pinterest. Steve Jennings // Getty Images - Source of wealth: pipelines Scott Duncan is the heir to his family fortune. His father, Dan Duncan, founded the pipeline firm Enterprise Products Partners, and left Scott and his three siblings a stake in the company when he died in 2010. The company went public in 1998, and from the time of the IPO until Dec. 31, 2020, the company's asset base increased from $715 million to more than $64 billion . shinobi // Shutterstock - Source of wealth: used cars Ernest Garcia III started his ecommerce platform, Carvana, as a subsidiary of DriveTime Automotive, one of the largest used car dealerships in the United States, run by his father, Ernest Garcia II. Garcia's father is still the company's largest shareholder, which also makes him a multibillionaire . - Source of wealth: Uber In 2010, Ryan Graves was the first employee hired by Uber, the ride service that took the world by storm, and what a ride it has been. While he resigned from the company in 2017, after serving in a variety of positions, Graves still remains an Uber board member, and owns 2% of its shares. Spencer Platt // Getty Images - Source of wealth: Instagram Facebook purchased Instagram, the picture-sharing social media app Kevin Systrom co-founded in 2012, for a cool billion in cash and stock. Systrom's time at Stanford University may have inspired the idea for Instagram—he built a site for photo sharing for his fraternity brothers. Vivien Killilea // Getty Images - Source of wealth: cloud storage service Not only is Drew Houston the co-founder and CEO of online backup and storage service Dropbox, but he is also the company's largest shareholder, with more than 20% ownership. In February 2020, Houston was appointed to social media giant Facebook's board of directors. Handout // Getty Images - Source of wealth: payment processing As founder and CEO of Shift4 Payments, Jared Isaacman owns 38% of the company's shares. The payment processing firm was not Isaacman's first venture, though. Draken International, a defense firm he founded in 2011, earned him a nine-figure sum when he sold a majority stake in the company in 2019 to Blackstone, a Wall Street firm. PATRICK T. FALLON // Getty Images #16. RJ Scaringe - Source of wealth: electric vehicles With a doctorate in mechanical engineering from MIT, RJ Scaringe founded electric car company Rivian Automotive in 2009. Scaringe's dream of a zero-carbon future made him a billionaire, though the company's first vehicle won't be available until the summer of 2021. - Source of wealth: cryptocurrency Brian Armstrong's cryptocurrency business Coinbase was valued at an estimated $68 billion in March 2021, prior to the expectation of a direct listing on the NASDAQ. Achieving billionaire status led Armstrong to philanthropy. In December 2018, he even signed the Giving Pledge , vowing to donate much of his fortune to philanthropic causes. Steve Jennings // Getty Images - Source of wealth: Airbnb Nathan Blecharczyk's sizable fortune is a direct result of co-founding the lodging site Airbnb. Also the company's chief strategy officer and first engineer, Blecharczyk serves as chairman of Airbnb China. In October 2019, Blecharczyk gifted his alma mater , Boston Latin Academy, $1 million, with a promise to match any other donations to the school of up to $1 million. Mike Windle // Getty Images - Source of wealth: stock trading app An Indian-American billionaire, Baiju Bhatt is the co-founder of Robinhood, a commission-free stock trading and investing app that filed for an initial public offering on March 23, 2021. He attended Stanford University, which is where he met fellow Robinhood co-founder Vlad Tenev, who was his roommate at the prestigious college. Steve Jennings // Getty Images for TechCrunch #12. Tony Xu - Source of wealth: food delivery service In 2013, Tony Xu co-founded DoorDash with Evan Moore, Andy Fang, and Stanley Tang, and in December 2020, the company's IPO made Xu a billionaire. The Stanford graduate is the son of Chinese immigrants. Xu was just 5 years old when his parents immigrated from Nanjing to the U.S. in 1989. Noam Galai // Getty Images for TechCrunch #11. Dustin Moskovitz - Source of wealth: Facebook In 2004, Dustin Moskovitz and Mark Zuckerberg launched Facebook from their dorm room at Harvard. Leaving Facebook in 2008, Moskovitz co-founded the workflow software company Asana, though most of his wealth comes from Facebook. He still holds an estimated 2% stake in the company. - Source of wealth: Facebook Mark Zuckerberg is the most well-known and wealthiest of the men who co-founded Facebook. Ranking #7 on Forbes 2020 Ten Richest People in the World , Zuckerberg was a 19-year-old sophomore at Harvard when he launched the social media site that would change the world and eventually make him a billionaire at 23 . BERTRAND GUAY // Getty Images - Source of wealth: online file storage Dropbox co-founder Arash Ferdowsi launched the file sharing and storage service as a student at MIT. He owns close to a 10% stake in the company. Ferdowsi wrote about being the son of immigrant parents and acknowledged how hard his parents worked and how supportive they were of his pursuits. Kimberly White // Getty Images - Source of wealth: Walmart Lukas Walton is a member of one of the wealthiest families in the United States. His grandfather, Sam Walton, founded mega superstore Walmart. Walton acquired his fortune under tragic circumstances when his father, John Walton, died in a 2005 plane crash. Jonathan Weiss // Shutterstock - Source of wealth: stock trading Co-founder of Robinhood, the commission-free stock trading app, Vlad Tenev was born in Bulgaria and raised in Washington, D.C. His rise to billionaire has not been without its problems, including many wondering whether Robinhood has gamified trading , making it dangerous. Noam Galai // Getty Images for TechCrunch #6. Bobby Murphy - Source of wealth: Snapchat Co-founder and chief technology officer of Snap Inc., Bobby Murphy came up with the idea for the social media app Snapchat with his fraternity brothers Evan Spiegel and Reggie Brown when the trio attended Stanford University. While Murphy's billions come from Snapchat, he has invested millions in Southern California real estate . - Source of wealth: dating app Whitney Wolfe Herd is the founder and CEO of social and dating app Bumble. The app is different from other dating apps because it is up to women to make the first move. Wolfe Herd left Tinder and launched Bumble in 2014. Jerod Harris // Getty Images for Fortune #4. Evan Spiegel - Source of wealth: Snapchat The youngest billionaire on the list and the flashier co-founder of Snapchat, Evan Spiegel married supermodel Miranda Kerr in 2017. Spiegel dropped out of Stanford to start Snapchat, though he finally graduated from the illustrious university in 2018 with a degree in product design. Both he and fellow Snapchat co-founder Bobby Murphy own an estimated 18% of the company, where he serves as the CEO. Steve Jennings // Getty Images - Source of wealth: food delivery app Not only is Andy Fang a co-founder of DoorDash, but he is also the company's head of consumer engineering. His 4% stake in the food delivery app made him a billionaire in December 2020. Smith Collection/Gado // Getty Images - Source of wealth: food delivery app The head of labs at DoorDash, Stanley Tang is also one of the four co-founders. Within days of going public in December 2020, DoorDash shares soared to $189 , making Tang a billionaire, along with fellow co-founders Tony Xu and Andy Fang. Evan Moore, the fourth co-founder, only remained with DoorDash for a short period of time. Michael M. Santiago // Getty Images #1. Austin Russell - Source of wealth: sensors The youngest billionaire on the list dropped out of Stanford after receiving a $100,000 Thiel Fellowship. Austin Russell also came up with the idea for his company Luminar while studying at the prestigious university when he was just 17 years old. Russell's automotive sensor company, Luminar Technologies, made him a billionaire at the ripe old age of 25. JHVEPhoto // Shutterstock Youngest billionaires in America America's oldest billionaire is 101-year-old insurance magnate George Joseph. Of more than 700 American billionaires, the median age is 68. But there are young billionaires, too, with some having net worths ranging from $2.5 billion to $17.2 billion. The newest youngest billionaire is only 25 years old. Stacker compiled data from Forbes' Real-Time Billionaires List as of Nov. 23, 2022, to list the youngest billionaires in America. Any ties in age were broken by net worth ranking. Some are heirs to family fortunes and even many of the world's "self-made" billionaires started off with advantages in life, including startup funds from family. Tech companies like WhatsApp, Snapchat, and Facebook have created many fortunes, although technology isn't the only way to strike it rich. Others have made their money through hedge funds, retail, and even by creating a burger that relies upon the simplest recipe and ingredients. A few billionaires came from more humble beginnings. Some immigrated seeking better opportunities in America, while others were born to single parents who struggled to provide for them, and some never went to college or dropped out to pursue the ideas that would make them wealthy. Readers will notice that women are rare on this list, pointing to the continuing discrimination and sexism they face in boardrooms, as well as the broader inequality in access to capital often necessary to turn a good idea into big money. Curious to see who the youngest billionaire is? Continue reading to find out who made the exclusive and enviable list. Presley Ann/Getty Images for LACMA // Getty Images #50. Jan Koum
Chris Sacca Investments
21 Investments
Chris Sacca has made 21 investments. Their latest investment was in Enode as part of their Series A on November 11, 2022.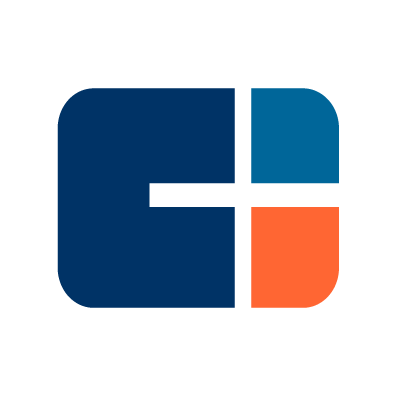 Chris Sacca Investments Activity | Date | Round | Company | Amount | New? | Co-Investors | Sources |
| --- | --- | --- | --- | --- | --- | --- |
| | | | | | | |
| | | | | | | |
| | | | | | | |
| | | | | | | |
| | | | | | | |
| | | | | | |
| --- | --- | --- | --- | --- | --- |
| Date | | | | | |
| Round | | | | | |
| Company | | | | | |
| Amount | | | | | |
| New? | | | | | |
| Co-Investors | | | | | |
| Sources | | | | | |
Chris Sacca Portfolio Exits
2 Portfolio Exits
Chris Sacca has 2 portfolio exits. Their latest portfolio exit was Chewse on July 13, 2020.
Discover the right solution for your team
The CB Insights tech market intelligence platform analyzes millions of data points on vendors, products, partnerships, and patents to help your team find their next technology solution.
Request a demo