Search company, investor...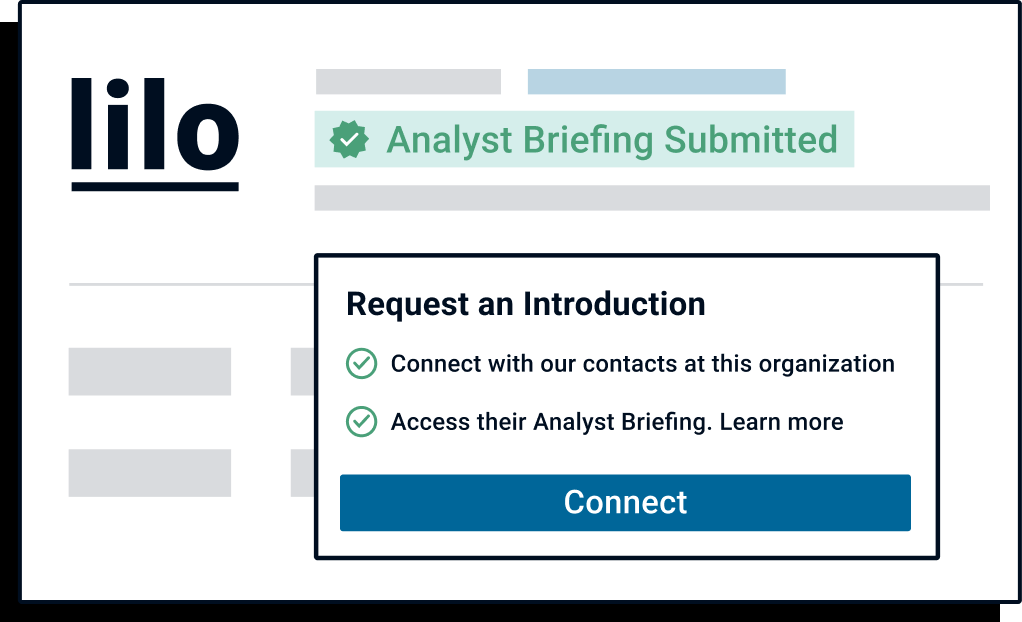 Want to inform investors similar to Chris Burch about your company?
Submit your Analyst Briefing to get in front of investors, customers, and partners on CB Insights' platform.
Latest Chris Burch News
10 famous entrepreneurs (and the key business lessons they demonstrate)
Apr 30, 2023
Below, we've gathered examples of 10 famous entrepreneurs and the key business lessons they demonstrate. Their names, brands and careers may feel familiar, but the qualities – and notes of caution – that they demonstrate have particular value for anyone launching a business of their own. 1. Elon Musk Elon Musk is the CEO of SpaceX and Tesla, co-founder of PayPal, is revolutionising the space industry with SpaceX, and electric car manufacturing with Tesla. He has also made significant contributions to the development of solar energy through SolarCity – and, you may have heard, he's also been dabbling in social media of late. Where Musk goes, debate follows. But, undoubtedly, Musk's greatest success lies in his ability to dream big and take risks. He has frequently proven unafraid to take on seemingly impossible challenges, even if doing so has prompted criticism or even ridicule. His willingness to embrace failure has helped him learn from his mistakes. His innovative approach to product development, coupled with an unmistakable outlook, has helped him create products that disrupt entire industries. For example,  under his leadership, Tesla has become one of the most valuable car companies in the world, with a market capitalization of over $800 billion as of April 2023. This makes Tesla more valuable than most of the world's traditional automakers combined. Is it profitable? No. Are they the most reliable cars you can buy? No again. But none of this has stopped an eye-watering company valuation, or prevented Tesla from being a household name among EVs. His legacy has not always been pristine, however, and some parts have been tarred with controversies. He was mercilessly ridiculed on social media for describing the explosion of its Starship rocket as a "Rapid Unscheduled Disassembly"; he was criticised harshly for laying off 7,500 employees as soon as he became CEO of Twitter; he attracted scorn for spreading COVID-19 misinformation until he tested positive for it himself; and, he was vilified when he mocked a disabled former employee by suggesting that he probably did no meaningful work for the company. Musk hasn't climbed down on much of the above, though he has since apologised to the employee. Main things you can learn from Musk: Pursue big ideas and innovation: "If something is important enough, even if the odds are against you, you should still do it." Be willing to take risks and fail: "Failure is an option here. If things are not failing, you are not innovating enough." Stay focused and work hard: "Work like hell. I mean you just have to put in 80 to 100-hour weeks every week. [This] improves the odds of success." 2. Richard Branson Richard Branson is the founder of Virgin Group, which encompasses a vast array of businesses such as Virgin Atlantic, Virgin Records, and Virgin Mobile. Branson's innovative approach to business has helped him create a unique brand that stands out in a crowded marketplace. Branson's greatest success lies in his willingness to take risks and pursue his dreams. He is a shining example of how to build a successful business that has a unique brand identity. For instance, the Virgin Group started as a mail-order record retailer and later expanded into a multinational conglomerate of over 400 companies. Branson is also a well-known philanthropist, who has donated millions of dollars to various causes through his charitable foundation, Virgin Unite. In 2018, he pledged $3 billion to fight climate change over the next decade. It's not all wall-to-wall adulation, though. Richard Branson has faced criticism over the impact of his Virgin brand on the environment, particularly in the airline industry. He has, however, committed to reducing his company's carbon footprint, investing in renewable energy over the next few years. Main things you can learn from Branson: Do not be afraid of failure, but rather embrace it as a natural part of the process of trying something new: "Screw it, let's do it!" Create a unique value proposition : "If you want to stand out from the crowd, give people a reason not to forget you." Create a positive work culture: " Train people well enough so they can leave, treat them well enough so they don't want to." and, "Clients do not come first. Employees come first. If you take care of your employees , they will take care of the clients." 3. Mark Zuckerberg Mark Zuckerberg is the co-founder and CEO of Facebook, which has grown to become one of the world's largest social media platforms. Zuckerberg's innovative approach to social networking has helped him create a platform that connects people across the globe. Zuckerberg's greatest success has come down to one core thing – building a platform that millions of people love to use. He has a unique understanding of what people want from social networking, and his willingness to listen to feedback and adapt to changes has helped him stay competitive in a constantly moving market. Zuckerberg has faced numerous controversies over his tenure at Facebook – including stealing the entire concept from the Winklevoss twins. After being successfully sued, he had to pay the considerable sum of $65 million. Since then, he's also been forced to contend with Facebook's handling of user data and its impact on democracy. Zuckerberg testified before Congress and committed to improving the company's data privacy practices. Changing the business name to Meta was a further stepping stone in Zuckerberg's ambitions to keep adapting to trends, and break with past associations. Main things you can learn from Zuckerburg: Move fast and break things: "Unless you are breaking stuff, you are not moving fast enough." Listen and learn: "The question isn't, 'What do we want to know about people? ', It's, 'What do people want to tell about themselves? '" Embrace innovation and change: "The biggest risk is not taking any risk… In a world that is changing really quickly, the only strategy that is guaranteed to fail is not taking risks." 4. Oprah Winfrey Oprah Winfrey is an American media mogul, actress, talk show host, television producer, and philanthropist. She is best known for her hugely successful talk show, The Oprah Winfrey Show, which ran from 1986 to 2011. Winfrey's key to success has been her ability to connect with people on a personal level, and her emphasis on self-improvement and personal growth. Winfrey's inspirational story of overcoming poverty and adversity to become one of the most successful and influential women in the world has inspired many aspiring entrepreneurs. Her media empire including talk show  "The Oprah Winfrey Show," production company, Harpo Productions and O, The Oprah Magazine, are consumed by millions of viewers around the world, to the tune of $2.7 billion. She is also a powerful influencer, with her endorsements and recommendations often leading to increased sales and attention for products and causes. Winfrey has faced several controversies throughout her career, mostly due to misinformation when it came to people or products she endorsed, either knowingly or otherwise (Oprah has never admitted to promoting anything unethically). Most recently,  she supported James Frey's "A Million Little Pieces" memoir, which was later revealed to be partially fabricated. Winfrey publicly apologised for her handling of the situation on her show. Main things you can learn from Winfrey: Perseverance and belief in oneself can lead to success: "You become what you believe." Giving back can have a positive impact: "To give without any reward or any notice, has a special quality of its own." Authenticity and vulnerability can create deeper connections: "The more you praise and celebrate your life, the more there is in life to celebrate." 5. Tony Robbins Tony Robbins is an American author, entrepreneur, and motivational speaker. He is best known for his self-help books and seminars, which focus on personal development, motivation, and achieving success. Robbins has built an empire around his brand, and his books and seminars have helped millions of people around the world achieve their goals. Robbins' key to success lies in his ability to inspire and motivate people to take action and achieve their dreams. His bestselling books have sold millions of copies worldwide and have been translated into more than 20 languages. He has also delivered speeches and seminars to millions of people and was recognised as one of the top speakers in the world. In fact, he was named one of the "Top 50 Business Intellectuals" by Accenture and one of the "Top 200 Business Gurus" by Harvard Business Press. However, Robbins has faced criticism over his treatment of women and his handling of sexual harassment claims within his company. There have been times where he used to invite survivors of rape and domestic violence to share their stories in front of large audiences, only to unleash expletive-laden and victim-blaming tirades on them. Robbins issued an apology and announced changes to his company's policies in response to the allegations. Main things you can learn from Robbins: Mindset is key to success: "Beliefs have the power to create and the power to destroy." Taking action is essential for achieving goals: "The path to success is to take massive, determined action." Learning from failure is important: "I've come to believe that all my past failure and frustration were actually laying the foundation for the understandings that have created the new level of living I now enjoy." 6. Sara Blakely Credit: Photo by Gregory Pace Sara Blakely is the founder of Spanx, which has become one of the most successful shapewear brands in the world. Blakely's innovative approach to product development has helped her create a product that addresses a common problem faced by women. Blakely's greatest success was her ability to turn a simple idea into a successful product. She was able to identify a gap in the market and create a product that solves a real problem for women. Her willingness to take risks and bootstrap her business has also helped her achieve great success, and she is a shining example of how to build a successful business with a limited budget. That said, Blakely has been accused of cultural appropriation for using African-inspired prints in her Spanx product line. She addressed the criticism by partnering with a South African designer to create a new collection. Main things we can learn from Blakely: Believe in yourself and your ideas: "Don't be intimidated by what you don't know. That can be your greatest strength and ensure that you do things differently from everyone else." Take action and don't be afraid to fail: "The most important thing for any entrepreneur is to persevere. You have to have grit, tenacity and the willingness to push through anything." Find opportunities in challenges: "My dad encouraged us to fail. Growing up, he would ask us what we failed at that week. If we didn't have something, he would be disappointed. It changed my mindset at an early age that failure is not the outcome, failure is not trying." 7. Steve Jobs Steve Jobs was the co-founder and CEO of Apple Inc., which has become one of the most successful tech companies in the world. Jobs' key to success was his focus on creating innovative products that revolutionised the tech industry. His emphasis on design and user experience set a high bar for the tech industry and has inspired many entrepreneurs to prioritise user experience and design in their own products. His focus on simplicity and elegance in design has also helped Apple create aesthetic products that appeal to a huge range of consumers. Jobs' story is also one of resilience and determination. He faced many challenges in his career, including being ousted from Apple in the 1980s, but he never gave up on his vision of creating products that would change the world. His passion and determination have inspired many entrepreneurs to pursue their own dreams and never give up in the face of adversity. Steve Jobs faced criticism over the working conditions in Apple's Chinese factories, including reports of worker suicides. In response to this, Apple increased oversight of its suppliers and made improvements to working conditions. Main things you can learn from Jobs: Focus on simplicity and quality: "That's been one of my mantras: focus and simplicity. Simple can be harder than complex; you have to work hard to get your thinking clean to make it simple." Take risks and be willing to fail: "I'm convinced that about half of what separates the successful entrepreneurs from the non-successful ones is pure perseverance." Believe in your vision: "Your work is going to fill a large part of your life, and the only way to be truly satisfied is to do what you believe is great work. And the only way to do great work is to love what you do." 8. Mark Cuban Mark Cuban is an American entrepreneur, investor , and television personality. He is the owner of the NBA's Dallas Mavericks and has made investments in numerous startups. Cuban's greatest success lies in his ability to identify and capitalise on emerging market trends. Cuban's willingness to take calculated risks has helped him achieve great success as an entrepreneur and investor. He has a unique ability to spot opportunities that others might miss, and his focus on providing value to customers has helped him build successful businesses. After facing sexual harassment allegations from former employees at his company. Cuban publicly apologised and committed to improving the culture. Main things we can learn from Cuban: Be willing to take risks: "It doesn't matter how many times you have failed, you only have to be right once." Always keep learning: "I still work hard to know my business. I'm continuously looking for ways to improve all my companies, and I'm always selling. Always." Persevere through tough times: "It's not about money or connections. It's the willingness to outwork and outlearn everyone." 9. Tory Burch Tory Burch is an American fashion designer and businesswoman who launched her eponymous fashion brand in 2004. Her brand has become known for its distinctive preppy aesthetic and has become a global fashion empire, with stores in more than 50 countries. She is now well-known for The Tory Burch Foundation, a non-profit organization founded by fashion designer Tory Burch in 2009. The foundation's mission is to support and empower women entrepreneurs through access to capital, education, and networking opportunities. Burch built a brand around her own personal style and has successfully marketed her products to a specific demographic. Her emphasis on creating a strong brand identity that focused on her target audience has helped her build a successful and highly profitable business. Burch's story is also one of resilience and perseverance. She faced many challenges in building her brand, including being sued by her ex-husband, Chris Burch, for allegedly copying his C. Wonder brand. However, she remained focused on her vision and stayed true to her brand, ultimately achieving great success in the highly competitive fashion industry. Main things you can learn from Burch: Believe in yourself and take action: "Embrace ambition without apology." Build strong relationships and network : "Relationships are the most important thing. And the people you surround yourself with will make or break you." Keep evolving and adapting: "I'm not afraid of change. I'm actually quite comfortable with it." 10. Barbara Corcoran Barbara Corcoran is an American businesswoman, investor, and television personality. She is best known for her role as a "Shark" investor on the hit TV show Shark Tank, where she has backed numerous successful startups. Corcoran's story of starting her own real estate company with a $1,000 loan and building it into a multi-million dollar business has inspired many budding entrepreneurs. Her emphasis on taking risks and trusting your gut instincts is particularly relevant to anyone looking to start a business or make investments. She founded The Corcoran Group, a real estate brokerage in New York City, which she then sold to NRT for $66 million in 2001 and shortly exited the company afterwards. Corcoran recently faced backlash however when speaking to British businessman Steven Bartlett on "The Diary Of A CEO" podcast, she claimed that she 'loved to fire people on a Friday'. She later mitigated the comment by saying she was referring to negative people who may impact her work culture. Main things you can learn from Corcoran: Believe in the potential for opportunity: "Finding opportunity is a matter of believing it's there." Be proactive in creating demand: "In business, you're the chief salesman. Create a sense of demand, rather than waiting to have demand." Know how to adjust your mindset when needed: "The difference between successful people and others is how long they spend feeling sorry for themselves." What are the main takeaways from these famous entrepreneurs? While these entrepreneurs come from diverse backgrounds and have founded companies in vastly different industries, they share a number of similarities that have contributed to their success. One common trait is their willingness to take risks and think outside the box, often pursuing unconventional business ideas. According to a survey conducted by the Global Entrepreneurship Monitor, 52% of entrepreneurs worldwide believe they can create profitable businesses by pursuing innovative ideas, even if they are risky or unconventional. Another key characteristic is their ability to persist through obstacles and failures. Each of the cited entrepreneurs have emphasised the importance of hard work, perseverance, and maintaining a strong work ethic. A study published by the Harvard Business Review found that entrepreneurs who had failed in the past were more psychologically prepared to deal with the stress and uncertainty of starting a new venture, and were better equipped to learn from their mistakes and pivot when necessary. In fact, the study found that the more times an entrepreneur had failed in the past, the greater their chances of success in their next venture. Finally, all of these entrepreneurs have experienced controversy in their personal and professional lives. What makes them stand out is their ability to face those difficulties head-on and take accountability with no long-term negative impact on their businesses. In other words, they all are committed to being and doing better. Share this post Stephanie Lennox is the resident funding & finance expert here at Startups: A successful startup founder in her own right, 2x bestselling author and business strategist, she covers everything from business grants and loans to venture capital and angel investing. With over 11 years of hands-on experience in the startup industry, Stephanie is passionate about how business owners can not only survive but thrive in the face of turbulent financial times and economic crises. With a background in media, publishing, finance and sales psychology, and an education at Oxford University, Stephanie has been featured on all things 'entrepreneur' in such prominent media outlets as The Bookseller, The Guardian, TimeOut, The Southbank Centre and ITV News, as well as several other national publications. About us Startups was founded over 20 years ago by a serial entrepreneur. Today, our expert team of writers, researchers, and editors work to provide our 4 million readers with useful tips and information, as well as running award-winning campaigns. Written and reviewed by:
Chris Burch Investments
10 Investments
Chris Burch has made 10 investments. Their latest investment was in Trebel Music as part of their Series B on March 3, 2022.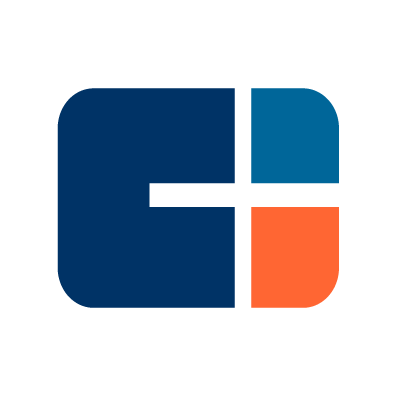 Chris Burch Investments Activity | Date | Round | Company | Amount | New? | Co-Investors | Sources |
| --- | --- | --- | --- | --- | --- | --- |
| | | | | | | |
| | | | | | | |
| | | | | | | |
| | | | | | | |
| | | | | | | |
| | | | | | |
| --- | --- | --- | --- | --- | --- |
| Date | | | | | |
| Round | | | | | |
| Company | | | | | |
| Amount | | | | | |
| New? | | | | | |
| Co-Investors | | | | | |
| Sources | | | | | |
Chris Burch Portfolio Exits
2 Portfolio Exits
Chris Burch has 2 portfolio exits. Their latest portfolio exit was Chubbies on September 03, 2021.
Date

Exit

Companies

Valuation

Valuations are submitted by companies, mined from state filings or news, provided by VentureSource, or based on a comparables valuation model.

Acquirer

Sources
| | | |
| --- | --- | --- |
| Date | | |
| Exit | | |
| Companies | | |
| Valuation | | |
| Acquirer | | |
| Sources | | |