Search company, investor...
Are you an investor?
Submit your portfolio details now to be considered in our investor rankings.
Latest China Summit Capital News
IMPACT Therapeutics scores $10 mln Series B
Feb 23, 2016
IMPACT Therapeutics scores $10 mln Series B February 22, 2016 Chinese drug developer IMPACT Therapeutics raised $10 million in Series B financing. New investors China Summit Capital, Guangzhou YUEXIU Industrial Investment Fund, Sungent Bioventure and HAIBANG Ventures participated in the round along with existing backer Lilly Asia Ventures. PRESS RELEASE NANJING, China, Feb. 22, 2016 /PRNewswire/ — IMPACT Therapeutics, a company dedicated to the discovery, development and commercialization of novel and "best-in-class" therapeutics to treat cancer and other life threatening diseases, announces that it has secured around $10 million in Series B financing, which will be used to advance clinical studies and pipeline products. New investors China Summit Capital, Guangzhou YUEXIU Industrial Investment Fund, Sungent Bioventure, HAIBANG Ventures joined existing investor Lilly Asia Ventures to complete the round. In July 2014, IMPACT closed Series A financing led by Lilly Asia Ventures, Cenova Capital and Wuxi AppTec Ventures. "We are very pleased with the strong support from leading life science investment firms in this financing round, and are in a strong position to advance clinical studies of multiple programs," said Dr. Edward Tian, CEO of IMPACT. "We are looking forward to long-term collaborations with our investors, as we aim to improve the treatment outcome for patients of cancer and other life threatening diseases." "This additional financing has further validated IMPACT's effective scientific and business approaches for novel drug discovery," said Dr. Sui Xiong Cai, SVP and CTO of IMPACT. "The funding will support our development efforts of novel and 'best-in-class' therapeutics, as well as expand our pipelines across multiple therapeutic areas." About IMPACT Therapeutics Funded by venture capital and based in China, IMPACT Therapeutics, Inc. (IMPACT) is dedicated to the discovery, development and commercialization of novel and "best-in-class" therapeutics to treat cancer and other life-threatening diseases. IMPACT has a highly experienced management team. Dr. Ye Edward Tian, CEO and CSO, came from Pfizer and Transtech Pharma in the United States with more than 20 years of pharmaceutical R&D experience. Dr. Tian played critical roles in several drug discovery projects that have advanced to clinical trials. Dr. Sui Xiong Cai, SVP and CTO, joined the company from San Diego, CA with more than 20 years of drug discovery experience. Before joining IMPACT, he served as Senior Director of Chemistry at EpiCept, Maxim Pharmaceuticals and Cytovia Inc. IMPACT has successfully established an effective research and business platform, using unique methods for the discovery and development of novel anti-cancer drugs. With several anti-tumor drug projects in preclinical and clinical stages, IMPACT has submitted a class 1.1 drug IND Application in Dec of 2015. For more information, please visit the company's web site  www.impacttherapeutics.com . About China Summit Capital China Summit Capital is a China market-oriented private equity management company. The team is fully experienced in domestic and international equity investment and capital operation. We are managing several Chinese Yuan and US dollar funds, and have offices located in Shanghai, Hong Kong, Wuhan, Tsingtao and other cities. China Summit Capital is seeking Chinese and international outstanding business management teams, and provide them various financing solutions to promote them competitive industrial leaders. About Guangzhou YUEXIU Industrial Investment Fund Guangzhou YUEXIU Industrial Investment Fund Management Co., Ltd. (Hereafter referred to as "YUEXIU Industrial Fund") was established in August 2011. As a subsidiary of Guangzhou YUEXIU Group, YUEXIU Industrial Fund is an asset management agency focusing on the strategic emerging industrial investment and fixed-income business. Based on these two main investment directions, YUEXIU Industrial Fund continues to attempt innovative business. With the ability to constantly seize investment opportunities in emerging industries, discovering and enhancing corporate value and satisfying the needs of high net worth individuals on asset management, YUEXIU Industrial Fund has established an investment platform geared toward private equity investment and financial investment mainly focusing on fixed-income products. Up to 2015, the total fund scale managed by the company has exceeded RMB 20 billion, though it has been less than 5 years since its foundation. The company has become a new navigator in South China in the areas of real estate investment funds and private equity investment funds, and has contributed extensively to local economic development and emerging industries. About Sungent Bioventure Sungent Bioventure is a venture capital firm based in Suzhou, China, which invests in early/growth stage start-ups in life-science and healthcare industries. It was founded by Sungent Holding Group and Suzhou bioBAY, one of the best life-science industrial parks in China. Since its inception, Sungent Bioventure has invested in over 20 start-ups focused on developing innovative drugs, medical devices, IVDs, and biotechnologies. About HAIBANG Ventures Haibang Talent Fund established in 2011 and headquartered in Hangzhou is dedicated to investment in healthcare and medical science in China. It is the first fund in China to focus on recruiting talents globally to help China's economic growth with the idea that "early successful overseas returnees help newer returnees to establish their startup companies in China." Haibang Talent Fund is devoted to leverage the rich resources from industrial companies and universities in Zhejiang province to help funded companies to develop. About Lilly Asia Ventures Founded in 2008 and headquartered in Shanghai, Lilly Asia Ventures has invested in over 30 companies globally, with strong focus on China. LAV's portfolio covers all major sectors of the biomedical and healthcare industry including biopharmaceuticals, medical devices, diagnostics and healthcare services. About Cenova Capital Headquartered in Shanghai, Cenova Capital is one of the earliest investors that are dedicated to early and growth-stage investment in the life science and healthcare in China. Leveraging its core team's rich China-operational experiences, international resources and business acumen, Cenova has made thoughtful investment into a plethora of sub-sector leaders in its focus areas, including healthcare services, diagnostics, medical devices, and pharmaceuticals. With connected capitals and unique value-adds, Cenova is in a position to take advantages of the great opportunities unleashed by the China healthcare transformation process. About WuXi AppTec Ventures WuXi Venture Fund is the corporate venture capital arm of WuXi AppTec, a world's leading capability and technology platform company. The fund invests globally in life science companies, with an emphasis on Chinaand the US. WuXi Venture leverage the expertise and capabilities of the parent company, and take an active role in the portfolio companies and work with management teams and fellow venture investors to create significant value. The ultimate goal is to serve and benefit patients. © 2015 Buyouts Insider / Argosy Group LLC
China Summit Capital Investments
10 Investments
China Summit Capital has made 10 investments. Their latest investment was in Impact Therapeutics as part of their Series D on March 3, 2022.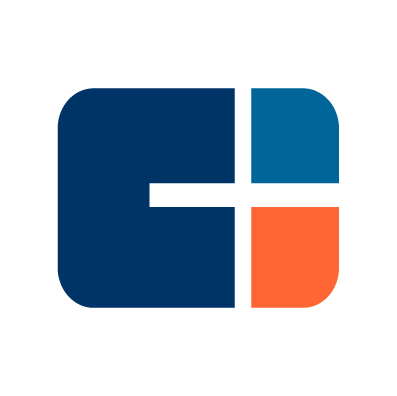 China Summit Capital Investments Activity | Date | Round | Company | Amount | New? | Co-Investors | Sources |
| --- | --- | --- | --- | --- | --- | --- |
| | | | | | | |
| | | | | | | |
| | | | | | | |
| | | | | | | |
| | | | | | | |
| | | | | | |
| --- | --- | --- | --- | --- | --- |
| Date | | | | | |
| Round | | | | | |
| Company | | | | | |
| Amount | | | | | |
| New? | | | | | |
| Co-Investors | | | | | |
| Sources | | | | | |
Loading...