Search company, investor...
About Chaarat Gold Holdings
Chaarat is an AIM listed gold development company focused on the 7Moz high grade Chaarat Gold Project in the Kyrgyz Republic. Management believe that the Chaarat Project has the potential to sustain 3-400koz of production per annum for a prolonged mine life.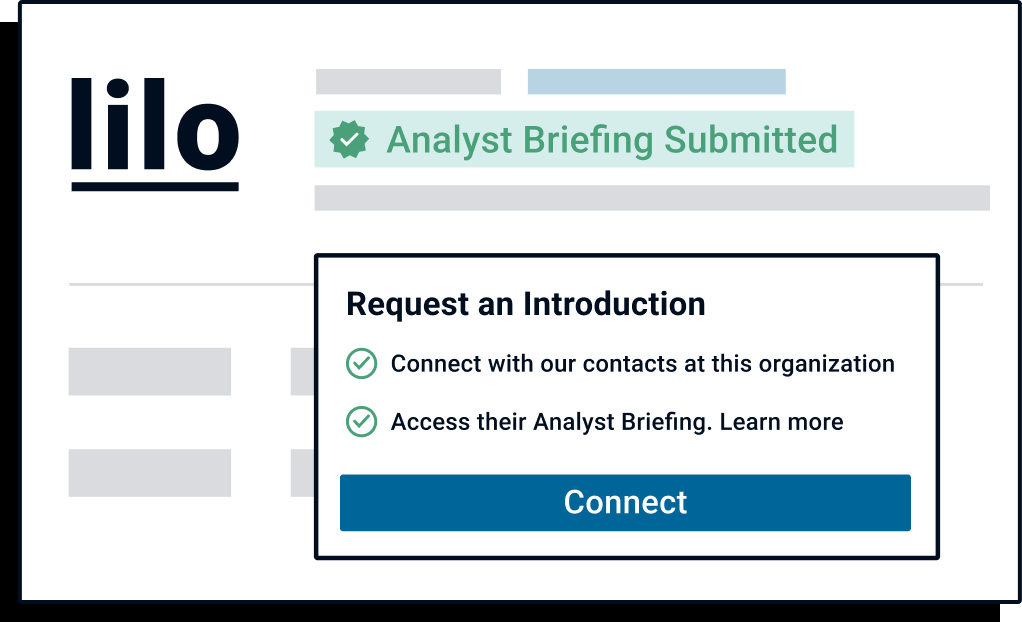 Want to inform investors similar to Chaarat Gold Holdings about your company?
Submit your Analyst Briefing to get in front of investors, customers, and partners on CB Insights' platform.
Latest Chaarat Gold Holdings News
Today's Market View - AfriTin Mining, Chaarat Gold, Cornish Metals, and more...
May 24, 2022
. SP Angel . Morning View . Tuesday 24 05 22Markets remain volatile as sanctions, lockdowns and logistics temper outlookCLICK FOR PDFMiFID II exempt information – see disclaimer below LON:ATM – Test work produces a petalite lithium concentrate from Uis mine oreLON:CGH – New mineral reserve grows 13% to 647koz at Tulkubash SP Angel . Morning View . Tuesday 24 05 22 Markets remain volatile as sanctions, lockdowns and logistics temper outlook MiFID II exempt information – see disclaimer below  AfriTin Mining Ltd (AIM:ATM, OTC:AFTTF)  – Test work produces a petalite lithium concentrate from Uis mine ore   Chile - Flamingo numbers are reported falling in Chile's lithium-rich Atacama desert with a new study linking the decline to the water extracted by mining firms to pump up brine filled with lithium (Reuters)   Nikkei 225 -0.94% at 26,748 HK Hang Seng -2.02% at 20,056 Shanghai Composite -2.41% at 3,071    Economics China / Taiwan – we do not believe China will try to takeover Taiwan for many years though the reunification of China with Taiwan is a core CCP policy. We do not see a Chinese invasion of the island as likely for many years as we do not feel China will risk its economic growth to satisfy its Taiwan agenda for the foreseeable future. However, it is difficult to see what might change the longer-term CCP ambition to takeover Taiwan. US - Chicago Fed national activity index 0.47 in April vs 0.44 in March and -0.11 a year earlier Fed's Bostic reckons a pause in rate rises in September may make sense depending on the economy Bostic is comfortable with another 50bp of rate hikes for now but is open to more aggressive hikes if inflation rises Inflation is still expected to range from 3-4% for the year leading to a 2-2.5% Fed funds rate by the year end   UK – BoE prepared to raise rates higher if needed but any tightening must also account for the shock to household incomes   Eurozone – Growth momentum slowed down in May to a two month low amid headwind from the Ukraine war, pandemic supply constraints and rising inflation. Services sector performed better than manufacturing on the back of a pent up pandemic demand. Services sector employment reported the strongest increase for almost 15 years. On the downside, outlook deteriorated to the second weakest over the past year and a half. Inflation remained strong with prices for manufactured goods and services cooling slightly from the highest level recorded by the survey. Eurozone Manufacturing PMI: 54.4 v 55.5 in April and 54.7 est. Eurozone Services PMI: 56.3 v 57.7 in April and 57.4 est. ECB President Christine Lagarde reckons crypto currencies are worth nothing and should be regulated   Germany – Manufacturing orders fell at fastest rate since June 2020 in May as the war in Ukraine hit consumer and business confidence Supply chain disruption due to sanctions on Russia, the war in Ukraine and lockdowns in China combined with high energy prices is causing businesses to take a more cautious approach to new capital projects. The war in Ukraine combined with port delays in China due to local lockdowns has increased delivery schedules and uncertainty in the supply chain. Manufacturers are faced with either increasing stock levels or pulling back on manufacturing output and expansion plans. Manufacturing PMI 54.7 in May vs 54.6 in April Services PMI 56.3 in May vs 57.6 in April Composite PMI 54.6 in May vs 54.3 in April   France Services PMI: 58.4 v 58.9 in April and 58.5 est. Israel - Bank of Israel raises key rate to 0.75% as inflation rises past 4%, the upper limit of its target. India – imposes 15% export duty on iron and steel products and raises export duty on steel raw materials to 50% India also plans to limit sugar exports   Industry capacity utilisation rose to 78% in May vs 77.8% in April     The mining sector rose 2.9% yesterday followed by oil & gas at 2.3%. Currencies US$1.0726/eur vs 1.0600/eur yesterday. Yen 127.38/$ vs 127.66/$. SAr 15.752/$ vs 15.834/$. $1.259/gbp vs $1.256/gbp. 0.709/aud vs 0.711/aud. CNY 6.675/$ vs 6.670/$. Aluminium US$ 2,937/t vs US$2,976/t yesterday Nickel US$ 26,605/t vs US$26,980/t yesterday Zinc US$ 3,763/t vs US$3,727/t yesterday Lead US$ 2,179/t vs US$2,177/t yesterday Tin US$ 34,070/t vs US$34,690/t yesterday   Energy:            Oil US$111.9/bbl vs US$113.7/bbl yesterday - Aramco CEO says the world is operating with less than 2% of spare oil capacity Crude oil prices were largely unchanged as the European Union continues to mull over imposing an embargo on Russian oil imports. European energy prices remain at their lowest levels since the Feb. 24 invasion even as the continent continues to draw in global LNG cargoes to boost storage levels. US natural gas prices were higher on forecasts for warmer weather that could worsen a drought on the West coast that is already impacting hydro-electric power generation. Natural Gas US$8.750/mmbtu vs US$8.105/mmbtu yesterday Uranium UXC US$46.75/lb vs $47.80/lb yesterday           NdPr Rare Earth Oxide (China) US$140,454/t vs US$138,670/t Lithium carbonate 99% (China) US$64,197/t vs US$64,198/t China Spodumene Li2O 5%min CIF US$4,260/t vs US$4,140/t Ferro-Manganese European Mn78% min US$1,861/t vs US$1,839/t China Tungsten APT 88.5% FOB US$336/t vs US$336/t China Graphite Flake -194 FOB US$815/t vs US$815/t Europe Vanadium Pentoxide 98% 9.7/lb vs US$9.9/lb Europe Ferro-Vanadium 80% 38.25/kg vs US$38.75/kg China Ilmenite Concentrate TiO2 US$371/t vs US$371/t Spot CO2 Emissions EUA Price US$83.7/t vs US$86.3/kg Brazil Potash CFR Granular Spot US$1,200/kg vs US$1,200/kg     Canadian Pacific Railway (TSX:CP) freight train carrying Canpotex potash derailed east of Fort Macleod in southern Alberta Sunday morning, Reuters reports. No injuries reported with the cause behind the derailment currently under investigation. The news comes at a time when markets are looking battling with logistical issues as well as geopolitical risks playing out with ~40% of export market represented by Belarus and Russia is under enacted or potential sanctions. The incident also serves as a reminder as to the importance of diversification of potash supplies in a highly concentrated market. A number of companies are looking at commissioning new potash projects globally including Kore Potash working on finalising the design and funding for the flagship Kola Sylvinite Project strategically located on the Atlantic coast in the Republic of Congo. Global gigafactory pipeline reaches 300 The number of battery 'gigafactories' in the pipeline has surpassed 300 as the global demand for lithium ion battery production continues. China has continued to dominate when it comes to gigafactories, with 226 predicted to be operational by the end of the decade. By 2031, China is expected to have almost 4,500GWh of gigafactory capacity – 70% of the global capacity. Outside of China, North America has seen the fastest growth of any region, with 11 new gigafactories in its pipeline since April last year – Europe has added eight gigafactories to its pipeline in the same period. Joint ventures between automakers and battery companies have been central to the growth in both North America and Europe: In September 2019, just one of the five gigafactories in North America was in partnership with an automaker. Now, 14 of the 23 North American gigafactories are wholly or jointly owned by an automaker. Hyundai to invest $5.5bn in EV and battery facilities in US South Korean automaker Hyundai has announced plans to invest $5.5bn to build its first dedicated EV and battery manufacturing facilities in the US. Hyundai will break ground on its new facility in Georgia in early 2023 and is expected to begin commercial production in the first half of 2025 with an annual capacity of 300,000 EV units, according to a company statement. The automaker, which is among the world's five biggest by vehicle sales, already has ICE production sites in Alabama and Georgia - in April, Hyundai Motor said it plans to invest $300m to add EVs capacity to its Alabama facility. Tesla to ramp up to pre-lockdown output in Shanghai Tesla plans to restore production at its Shanghai plant to the level at which it had operated before the city's COVID-19 lockdown. (Reuters) Tesla will more than double its current daily output to 2600 EVs today, compared to around 1000 produced on Monday. Record for highest altitude drive in EV achieved Rainer Zietlow, who last year set the record for longest continuous journey in an EV in a single country, has set the record for the highest altitude achieved in an EV, reaching 5,816m in altitude by driving up the Uturuncu volcano in Bolivia. Zietlow and his team are keen on demonstrating the capabilities of EVs, "Our goal was to show everyone the potential of electromobility by demonstrating how electric vehicles maintain their top level of performance even at extreme altitudes," The attempt was completed in a VW ID.4 GTX with an LG Energy Solutions battery. In reality the highest altitude EVs are NASA's Lunar Rover, the Mars Rover and Elon Musk's Starman Roadster which is currently closing in on the Mars orbit at 207,561,871 miles from Earth   Ireland - New solar and wind sites will produce power costing almost a third more than previous projects. Thankfully, EV batteries have greater range than my smartphone battery these days Battery manufacturers are increasingly turning to LFP, 'Lithium Phosphate' chemistry to reduce dependence on cobalt. Company News AfriTin Mining Ltd (AIM:ATM, OTC:AFTTF) 7.65p, Mkt Cap £79m – Test work produces a petalite lithium concentrate from Uis mine ore Afritin reports that independent metallurgical test-work on ore from its' Uis tin mine in Namibia has produced a high-purity concentrate of the lithium mineral, petalite. The test-work indicates "potential for a lithium by-product" to be produced from the Uis mine and Afritin says that it "expects the concentrate to meet demand from premium glass and ceramics manufacturers, and be suitable feedstock for battery-grade lithium carbonate or lithium hydroxide converters". Testing used an 11 tonnes bulk sample from the mine to produce a "high-purity (up to 94%) petalite lithium concentrate, averaging 4.34 % Li2O, and presenting low contaminant levels of 0.03% Fe2O3, 0.54% Na2O and 0.39% K2O". Afritin says that concentrates of this quality "are typical of petalite concentrates used as lithium feedstock in the premium glass and ceramics industry which requires a high lithia to iron ratio. The Company also expects the concentrate to be suitable for conversion to battery-grade lithium carbonate or hydroxide". "The next phase of lithium test work will optimise flotation operating parameters" and will involve further testing in Germany and in Australia. Commenting that the additional testing and the appointment of a contractor to design and build a 20tph pilot plant to demonstrate the concept of "a full-scale, integrated lithium beneficiation circuit, which would be added to the existing processing plant", Afritin also confirms that it is investigating ore-sorting to "produce a lithium pre-concentrate prior to concentration with DMS and flotation". CEO, Anthony Viljoen, explained that "The lithium resource is contained within the currently mined ore body, and the lithium concentrate will be a by-product to our existing tin concentrate. These positive test results allow us to progress to the design and construction of a lithium pilot plant at Uis". Conclusion: The company has previously highlighted the possibility of a lithium by-product from Uis and today's metallurgical results confirm the technical viability of producing petalite concentrate. Afritin is moving its evaluation to the next stage with further metallurgical work and the construction of a pilot plant *SP Angel act for Bushveld Minerals which holds around 9.5% of AfriTin   Chaarat Gold Holdings Ltd (AIM:CGH) 15.5p, Mkt Cap £107m – New mineral reserve grows 13% to 647koz at Tulkubash The Company released an updated mineral reserves and resources statements for the Tulkubash Gold Project in Kyrgyzstan incorporating results from the 2021 drilling programme. The ~4,800m infill drilling programme targeted the Inferred and unclassified areas in the Central Pit and Tulkubash East areas. Mineral Reserves are estimated at 23.1mt at 0.87g/t for 647koz using 0.22g/t COG and $1,600/oz gold price assumption. Higher tonnage at similar grades translated into a ~13% increase in contained ounces on the previous reserve estimate (20.9mt at 0.85g/t for 571koz at 0.23g/t OCG and $1,450/oz gold price). New MRE is estimated at 36.3mt at 0.87g/t for 1,011koz comprised of Measured and Indicated category at 25.1mt at 0.98g/t for 789koz; Inferred category at 11.2mt at 0.62g/t for 222koz. Updated MRE used the new block model and addressed the recommendations of the external consultants. Measured and Indicated category contained ounces remained unchanged with lower tonnage compensated for by an increase in average grade. Inferred category contained ounces came down (222koz vs 388koz) as a result of applying more conservative constraining factors. The Company highlighted new areas of mineralisation discovered during the 2021 drilling programme that have the potential to grow the resource and ultimately life of mine further. Conclusion: New Tulkubash mineral reserve estimate delivers a 13% increase in contained ounces to 647koz, equivalent to under a year of additional production, incorporating latest drilling results from the 2021 infill programme with higher gold price assumption compensating for incorporated higher waste stripping and cost inflation. Valuation 48p/s Cornish Metals confirms the closure of its previously announced £40.5m funding which was approved by shareholders last week. The fundraising was placed at 18p with a warrant exercisable at 27p with a term of three years and resulted in the issue of an additional 225m shares representing approximately 44% of the enlarged company. Vision Blue Resources, run by Sir Mick Davis, which backed the fundraising, now owns approximately 138.9m shares or around 27.2% of the company. As already announced, the funds will be used to "complete a dewatering programme and feasibility study at South Crofty, evaluation of downstream beneficiation opportunities, and potential on-site early works in advance of a potential construction decision". The dewatering of the South Crofty mine is expected to cost £16.1m with a further £13m used for underground access and surface and underground drilling and £1.2m estimated for the feasibility study. CEO, Richard Williams, welcomed "Vision Blue Resources as a major shareholder and partner in this venture … [to put] … South Crofty back in production in the coming years". The mine "closed in 1998 following over 400 years of continuous production" and "Since acquiring the project in 2016, Cornish Metals has completed and published maiden NI 43-101 Mineral Resources for South Crofty using the vast archive of historical production data and more recent drilling completed between 2007 and 2013". The current resources comprise 2.08mt of indicated ore at an average grade of 1.59% tin in the 'Lower' mine with a further 1.9mt at a grade of 1.67% tin as well as 277,000t of indicated ore grading 1.01% tin equivalent and 493,000t of inferred ore grading 0.93% tin equivalent in the 'Upper' mine area. Conclusion: The injection of new funds allows Cornish Metals to progress investigation of a planned re-opening of the South Crofty tin mine in Cornwall to a feasibility study. As well as the redevelopment of South Crofty, we also expect Cornish Metals to advance drilling and resource evaluation of its new discovery at United Downs which is located approximately 5 miles (8km) east of South Crofty. *SP Angel acts as Nomad and Broker to Cornish Metals. Power Metal Resources PLC (AIM:POW) *  1.38p, Mkt Cap £20m – Three further exploration licenses granted at Victorian Goldfields (NBGC is a JV between Power Metal (49.9%) and its partner Red Rock Resources PLC (AIM:RRR) (50.1%)) Power Metal reports an update from its joint venture subsidiary New Ballarat Gold Corporation (NBGC), located in the Victoria Goldfields in Australia. NBGC has been awarded three further exploration licenses, EL007330 (202km2), EL007294 (325km2) and EL007507, (9km2) bringing the company's combined footprint in the Victoria Goldfields to 1,832km2. License EL007330 covers the historical Ajax gold mine which historically produced 312,789oz gold at an average grade of 14.8g/t Au in the 1920s. The historical mine comprises numerous shafts and workings found over several kilometres of combined strike length, which was historically mined to a vertical depth of approximately 400m. More recently, exploration was undertaken by Continent Resources who drilled the license and retuned results including 15.24g/t Au over 5.2m from 120.9m downhole. NBGC is currently under way to digitise the old mine workings into a 3D computer model in advance of a planned diamond drilling campaign which is expected to commence in late 2022. Drilling will target along strike and down dip extensions of the Ajax mine's main ore zones. *SP Angel acts as nomad and broker to Power Metal Resources    SP Angel and Digbee, a specialist ESG group, wish to announce their joint initiative in bringing ESG accreditation to mining companies in their drive to meet institutional investment and rapidly evolving ESG standards and regulatory requirements. We are rapidly approaching a point where a company's ESG profile will not simply be a positive investment factor but will become a precondition to investment by many investment funds. The guidance and ratings process developed by Digbee is specifically designed to assist mining companies meet the new expectations and ensure directors meet their ESG compliance objectives. The initiative will not only quantify and score the ESG profile of qualifying companies but will also highlight ESG improvements and positive performance as companies develop. Importantly, the process will enable investment funds to demonstrate the positive results of their investments to their underlying investors and stakeholders which can, in turn, lead to further funding. It is imperative that any ESG Rating is seen to be credible. Digbee's solution was developed to address this: it is mining specific, right sized and future looking, based on an independent assessment of a submission that is supported by evidence and approved by the company's board of directors. It will also address investor frustration at a lack of comparable or meaningful data. For companies at an earlier stage of their ESG journey, recording improvements over time through the Digbee initiative is likely to prove attractive to investment funds as a demonstration of their ESG commitment permitting institutional investment at an earlier stage. The direction of travel is now firmly towards renewable sources of energy and a transition to environmental sensitivity. Historically, regardless of the individual facts, miners have collectively been identified as bad actors in this regard. Digbee engagement and ratings should improve the visibility of the good work being done. For example, installing, wind and solar generation to displace oil and gas should not only cut energy costs but also reduce carbon emissions. Sharing this energy with a local community may further reduce emissions, strengthen community engagement and lead to long-term sustainable benefits well beyond the end of the mine life. Similarly, a mine closure, thoughtfully done, can leave a positive community legacy that will stand a company in good stead when it is seeking new mining opportunities. Having a third party ESG specialist incorporate these initiatives into a rating accepted by investors will help secure the credit such initiatives deserve. Jamie Strauss, Founder & CEO, Digbee Ltd: "We are delighted with this joint initiative with SP Angel, the number one ranked advisor to the AIM Mining sector*. SP Angel has acknowledged the importance of presenting their corporate clients to institutional investors with credible ESG disclosure as an increasing prerequisite to encourage new investment. We look forward to working together to achieve a more sustainable mining industry that is recognised for its positive actions " John Meyer, Mining Analyst & Partner at SP Angel "Working with Jamie Strauss and Digbee will help prepare our corporate clients for ESG-orientated investment. Mining, exploration, and development companies contribute much to local communities which combined with the potential benefits of increasingly sustainable operations is worthy of recognition. Quantifying the benefits, improvements and legacies of these operations should act a catalyst to further improvement to the benefit of all stakeholders. No.1 in Copper:  "The winner of the 2020 Fastmarkets Apex contest for copper was the team at SP Angel comprising John Meyer, Sergey Raevskiy and Simon Beardsmore, with an accuracy score of 93.8%" No1. In Gold:  "SP Angel's trio took the top spot for the gold price prediction throughout the year, with an accuracy score of 97.59%" The SP Angel team also ranked 1st in Palladium, 3rd in Tin and 5th in Silver in the fourth quarter of 2020     DISCLAIMER This note is a marketing communication and comprises non-independent research. This means it has not been prepared in accordance with the legal requirements designed to promote the independence of investment research and is not subject to any prohibition on dealing ahead of its dissemination. This note is intended only for distribution to Professional Clients and Eligible Counterparties as defined under the rules of the Financial Conduct Authority and is not directed at Retail Clients. This note is confidential and is being supplied to you solely for your information and may not be reproduced, redistributed or passed on, directly or indirectly, to any other person or published in whole or in part, for any purpose. This note has been issued by SP Angel Corporate Finance LLP ('SPA') to promote its investment services. Neither the information nor the opinions expressed herein constitutes, or is to be construed as, an offer or invitation or other solicitation or recommendation to buy or sell investments. The information contained herein is based on sources which we believe to be reliable, but we do not represent that it is wholly accurate or complete. All opinions and estimates included in this report are subject to change without notice. It is not investment advice and does not take into account the investment objectives and policies, financial position or portfolio composition of any recipient. SPA is not responsible for any errors or omissions or for the results obtained from the use of such information. Where the subject of the research is a client company of SPA we may have shown a draft of the research (or parts of it) to the company prior to publication to check factual accuracy, soundness of assumptions etc. Distribution of this note does not imply distribution of future notes covering the same issuers, companies or subject matter. Where the investment is traded on AIM it should be noted that liquidity may be lower and price movements more volatile. SPA, its partners, officers and/or employees may own or have positions in any investment(s) mentioned herein or related thereto and may, from time to time add to, or dispose of, any such investment(s). SPA is registered in England and Wales with company number OC317049. The registered office address is Prince Frederick House, 35-39 Maddox Street, London W1S 2PP. SPA is authorised and regulated by the UK Financial Conduct Authority and is a Member of the London Stock Exchange plc. MiFID II - Based on our analysis we have concluded that this note may be received free of charge by any person subject to the new MiFID II rules on research unbundling pursuant to the exemptions within Article 12(3) of the MiFID II Delegated Directive and FCA COBS Rule 2.3A.19. A full analysis is available on our website here http://www.spangel.co.uk/legal-and-regulatory-notices.html. If you have any queries, feel free to contact our Compliance Officer, Tim Jenkins (tim.jenkins@spangel.co.uk). SPA research ratings – Based on a time horizon of 12 months: Buy = Expected return of more than 15%, Hold = Expected return between -15% and +15%, Sell = Expected return of less than 15% Add related topics to MyProactive
Chaarat Gold Holdings Acquisitions
1 Acquisition
Chaarat Gold Holdings acquired 1 company. Their latest acquisition was Kapan Mining and Processing Company CJSC on January 16, 2019.
Date

Investment Stage

Companies

Valuation

Valuations are submitted by companies, mined from state filings or news, provided by VentureSource, or based on a comparables valuation model.

Total Funding

Note

Sources
| | |
| --- | --- |
| Date | |
| Investment Stage | |
| Companies | |
| Valuation | |
| Total Funding | |
| Note | |
| Sources | |
Discover the right solution for your team
The CB Insights tech market intelligence platform analyzes millions of data points on vendors, products, partnerships, and patents to help your team find their next technology solution.
Request a demo