Search company, investor...
About CcHub Growth Capital
CcHub Growth Capital is a social innovation fund aimed at creating an unprecedented path to scale for outliers driving social change in Nigeria. The fund supports high potential, early stage businesses using technology to connect public services to more citizens whilst making them smarter.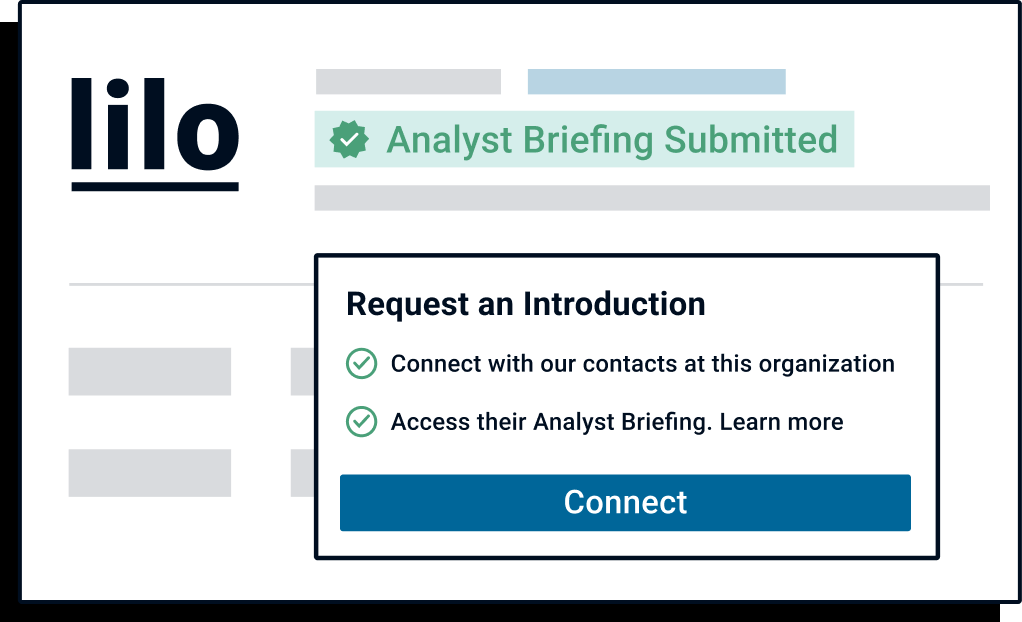 Want to inform investors similar to CcHub Growth Capital about your company?
Submit your Analyst Briefing to get in front of investors, customers, and partners on CB Insights' platform.
Latest CcHub Growth Capital News
Spotlight on Bosun Tijani: Founder of CcHub–Using Technology and Social Capital to Grow Nigeria's Economy
Aug 15, 2023
Look, In 2010, the concept of a co-creation hub was born. But it didn't become a running horse till September 2011. In September, it became a real thing – a social innovation centre at 294 Herbert Macaulay Yaba. Since then, it has been an open lab where people work together to use social skills and technology for economic success. Not only that, it has since then brought together different types of people – users, experts, government, businesses, academics, and civil groups. They join forces to use their ideas and knowledge to solve everyday problems for regular Nigerians. Each group brings their unique perspective and expertise to the table. This diversity of viewpoints has led to more comprehensive and innovative solutions. Experts provide technical insights, government officials offer regulatory and policy expertise, businesses contribute resources and market understanding, academics can provide research-based insights, and civil groups can represent the community's interests. At CcHub, entrepreneurs' new ideas get help through advice, guidance, and funding in the early stages. so what makes CcHub diffrent ? Well, CcHub is unique because it's one of the few innovation hubs in Africa that can support itself financially. It doesn't end there. It's also where more than 50 Nigerian startups are based, like BudgIT, Wecyclers, Truppr, Genii Games, Lifebank, and many more. About the Founder So looking under the veil to see who is behind this magnificent solution in the African tech ecosystem, you will find Bosun Tijani. Bosun Tijani is a Nigerian entrepreneur known for his significant contributions to technology innovation, economic development, and social impact in Africa. He co-founded and was the CEO of Co-Creation Hub (CcHUB), a prominent technology innovation centre based in Lagos, Nigeria. Born in Agege, Lagos, Tijani's journey has been marked by a diverse educational background and a successful career trajectory across various sectors. Tijani was born in Agege, Lagos, Nigeria, and spent his formative years there before moving to Abeokuta, Nigeria, for his secondary education. He continued his academic journey by pursuing higher education at the University of Jos, Nigeria. Initially, he studied for a diploma in Computer Science before shifting his focus to Economics, ultimately graduating with a Bachelor's degree in 2002. He furthered his education by obtaining an MSc in Information Systems and Management from the Warwick Business School in the United Kingdom in 2007. Various notable roles and accomplishments have marked Tijani's professional journey: International Trade Centre: Before co-founding CcHUB, Tijani worked with the International Trade Centre in Geneva, Switzerland, where he researched trade development and enterprise management. He successfully led the deployment of web marketing and information services programs in several African countries. Hewlett Packard: At Hewlett Packard, Tijani managed the deployment of learning centres and telecentres, fostering educational and technological advancements across Africa. Pera Innovation Network (PERA): Tijani served as the European Innovation Manager at PERA, where he coordinated innovation agencies across Europe and managed projects related to entrepreneurial innovation and research collaboration. Co-Creation Hub (CcHUB): In 2010, Tijani co-founded CcHUB, a technology innovation centre focused on leveraging social capital and technological innovation for economic growth. Under his leadership, CcHUB was pivotal in driving social innovation and supporting startups across various sectors, including environment, healthcare, education, and more. Tijani's work expanded beyond Nigeria, influencing the African tech ecosystem and promoting collaboration and knowledge sharing. Truppr: Tijani launched Truppr, a social platform that enables fitness enthusiasts to organize and participate in amateur sporting events within their local communities. STEM Cafe: In 2019, Tijani founded STEM Cafe, a maker lab aimed at nurturing creativity and innovation among young individuals aged 5-18, with operations in Lagos, Kigali, and Nairobi. Board Memberships: Tijani serves on the boards of several companies, including Taeillo and LifeBank, where he holds the position of Board Chair. In 2023, Bosun Tijani was nominated as a minister by President Bola Tinubu. He appeared before the Nigerian Senate for screening as part of the ministerial confirmation process. The session was closely followed, as senators questioned Tijani about his past tweets derogatory towards the Nigerian state and its institutions. He had previously referred to some individuals as "morons" in his tweets. During the screening process, Tijani expressed remorse. It issued a public apology for his comments, acknowledging that his remarks were disrespectful and not in line with the values he was raised with. He emphasized his commitment to respecting elders and contributing positively to the development of Nigeria. Despite the initial controversy, Bosun Tijani was among the ministerial nominees cleared and confirmed by the Nigerian Senate. This appointment added a new dimension to his already impressive career as he transitioned into a role that could have a broader impact on government policies and initiatives in Nigeria. As of now Today, Cchub has become one of the most respected hubs for innovation and technology. CcHUB embarked on a mission to utilize technology as a catalyst for social change. Since then, the organization has achieved numerous milestones demonstrating its commitment to fostering innovation, supporting startups, and transforming education in Nigeria and beyond. Let's delve into some of the remarkable achievements CcHUB has accomplished over this transformative period. ₦1 Billion Growth Capital Fund (December 2015): In a pioneering move, CcHUB launched the CcHUB Growth Capital, Nigeria's first social innovation fund with a targeted fund size of over ₦1 billion. This initiative aimed to invest in next-generation infrastructure to drive positive change in Nigeria and the broader global context. Early Stage Venture Support (95+ Ventures): Through its Incubation unit, CcHUB has supported more than 95 early-stage ventures that tackle social challenges through technology. These ventures have collectively generated over 450 jobs, contributing to economic growth and social betterment. CcHUB Pitch Drive – Bridging Continents: In partnership with Google for Entrepreneurs, CcHUB introduced PitchDrive—a transformative three-week, five-city European tech hub tour spanning London, Amsterdam, Berlin, Zurich, and Paris. The initiative aimed to secure €20 million in funding from investors, fostering cross-continental collaboration and investment in innovative projects. GO-GA (GoLabz Goes Africa) – Advancing STEM Education: CcHUB, alongside a consortium of African and European partners, secured funding from the European Commission under the Horizon 2020 Research and Innovation Funding Scheme. This funding facilitated the launch of GO-GA, an initiative focused on improving students' participation and outcomes in STEM across Africa—the project aimed to pilot in Nigeria, Kenya, and Benin before scaling across the continent. NG_HUB by Facebook – Nurturing Deep-Tech Innovation: In collaboration with Facebook, CcHUB established NG_HUB—a deep-tech innovation hub to nurture startups, researchers, and technologists working on solutions using advanced technologies like AI, Data Science, IoT, and VR. This hub, located in Yaba, supports the development of cutting-edge solutions that address contemporary challenges. Re: learn – Transforming Education with Technology: Through CcHUB's Education Practice, re: learn, the organization has made significant strides in providing quality STEM education to Nigerian students. By partnering with organizations like Google, the MacArthur Foundation, Oracle, and more, re: learn has delivered innovative educational programs that equip students with 21st-century skills. I-HQ Project – Creating an Innovation Hub: CcHUB's i-HQ Project aimed to establish an 'innovation city' where academics, industry players, and government bodies can collaborate in a thriving environment. Through a consortium of partners, this project has provided infrastructure and resources to over 30 technology companies in Yaba, fostering a vibrant tech ecosystem. Yaba Manifesto – Blueprint for Ecosystem Development: Stakeholders in the Yaba technology ecosystem gathered in 2017 to develop the Yaba Manifesto, a comprehensive framework to build a robust startup cluster. The manifesto encompassed seven key pillars: Culture, Infrastructure, Policy, Talent, Research & Development, Funding, and Smart City. The success of Yaba's ecosystem was envisioned as a blueprint for technology clusters across Africa. CcHub's legacy is one of driving positive change through its unwavering commitment to nurturing startups, embracing emerging technologies, and ultimately, contributing to the broader advancement of society. Its story reminds us that with dedication and a shared vision, transformative growth is not only achievable but sustainable. Checkout Investor Finder by GetFundedAfrica Investor Finder, by GetFundedAfrica, is your ultimate solution for finding investors and securing venture capital funding for your business. With Investor Finder, you can significantly increase your chances of long-term growth by expanding your investor network. Key Features: Investor Finder operates through three simple steps: Sign up: Get started by signing up for a free trial. No credit card is required for the trial period. Find Investors: Use powerful AI algorithms to discover potential investors that align with your business goals and objectives. Manage and Engage: Once you've identified suitable investors, connect and interact with them directly through the platform. Manage your relationships and track your progress towards securing funding. Pricing: Investor Finder offers a free trial with limited access to investors. For detailed pricing information and to explore the full features, please visit the GetFundedAfrica website or contact their sales team. It's time to accelerate your fundraising journey and propel your business forward. Sign up now for a free trial of Investor Finder. No credit card is required! Don't wait; seize this opportunity and unlock the path to success. Click here to get started and revolutionise your investor network: www.getfundedafrica.com/investor-finder Tags
CcHub Growth Capital Investments
7 Investments
CcHub Growth Capital has made 7 investments. Their latest investment was in Shuttlers as part of their Seed VC on November 11, 2021.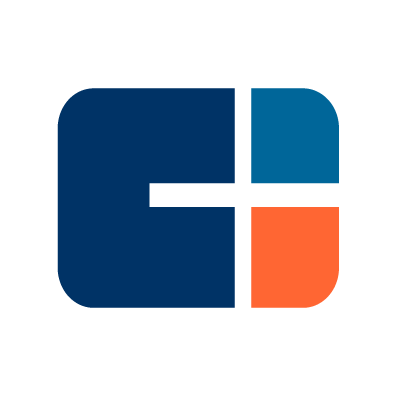 CcHub Growth Capital Investments Activity | Date | Round | Company | Amount | New? | Co-Investors | Sources |
| --- | --- | --- | --- | --- | --- | --- |
| | | | | | CcHub Growth Capital, Consonance Investment Managers, EchoVC Partners, Five35 Ventures, Interswitch, Launch Africa, Nikky Taurus, Rising Tide Africa, ShEquity, Undisclosed Investors, and VestedWorld | |
| | | | | | | |
| | | | | | | |
| | | | | | | |
| | | | | | | |
| | | | | | |
| --- | --- | --- | --- | --- | --- |
| Date | | | | | |
| Round | | | | | |
| Company | | | | | |
| Amount | | | | | |
| New? | | | | | |
| Co-Investors | CcHub Growth Capital, Consonance Investment Managers, EchoVC Partners, Five35 Ventures, Interswitch, Launch Africa, Nikky Taurus, Rising Tide Africa, ShEquity, Undisclosed Investors, and VestedWorld | | | | |
| Sources | | | | | |
CcHub Growth Capital Fund History
2 Fund Histories
CcHub Growth Capital has 2 funds, including Growth Capital Fund.
| Closing Date | Fund | Fund Type | Status | Amount | Sources |
| --- | --- | --- | --- | --- | --- |
| | | | | | |
| | | | | | |
| | | |
| --- | --- | --- |
| Closing Date | | |
| Fund | | |
| Fund Type | | |
| Status | | |
| Amount | | |
| Sources | | |