Search company, investor...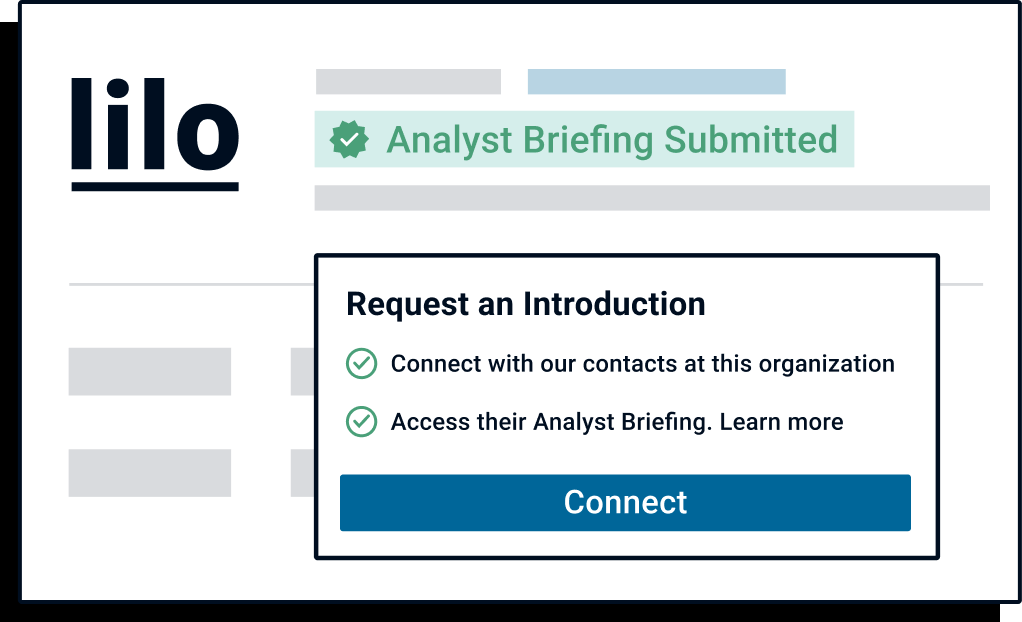 Want to inform investors similar to Casino Pride Group about your company?
Submit your Analyst Briefing to get in front of investors, customers, and partners on CB Insights' platform.
Latest Casino Pride Group News
Top 10 Largest Indian Casinos In 2022
Feb 7, 2022
Top 10 Largest Indian Casinos In 2022 Share Top 10 Largest Indian Casinos In 2022 A casino is a place where specific sorts of gambling can be done. Hotels, resorts, restaurants, retail shopping , cruise ships, and other tourist attractions are frequently built near or with casinos. Live entertainment, like stand-up comedy, concerts, and sporting events, is popular in several casinos. Casino games are the most common games found in most casinos. Players bet cash or casinos chips on various random outcomes or combinations of events in a casino game. Where legal, casino games are also accessible in internet casinos. Casino games can also be played for enjoyment outside of casinos, like at parties or school contests, with certain games being played on machines that simulate gambling. Gaming machines, table games, and random number games are the three main types of casino games. Gaming machines, like slot machines and pachinko, are played by a single player at a time and do not need the participation of casino workers. Table games, like blackjack or craps, pit one or more players against the house (the casinos) rather than against one another. Croupiers or dealers, who work for the casino, are usually in charge of table games. Random number games rely on selecting random numbers, which can come from a computerised random number generator or other gaming devices. Random number games, like keno and bingo, can be played at a table or by purchasing paper tickets or cards. Some casino games incorporate various above characteristics; for example, roulette is a table game with random numbers that a dealer plays. Other sorts of gaming may be available at casinos, such as poker games or tournaments in which players compete against one another. The following are some of the most popular casino games   Gambling in India India's gaming regulations vary by state because Indian states are free to create their gambling legislation. Casinos have been legalised in some states of India, like Goa. Except for specified categories such as lotteries and horse racing, everyday gambling activities such as organised betting are prohibited in India. In the twenty-first century, more people have begun to place cash bets on illegal betting and gambling activities in India. Gambling opponents believe that it encourages crime, corruption, and money laundering. On the contrary, proponents of regulated gambling claim that it can be a source of revenue for the state of India. In 2013, Goa's casinos contributed Rs. 135 crores to the state's revenue. While gambling has grown in popularity among Indian tourists, the government has backed the building of legal and respectable casinos in a few of the country's most famous tourist spots. Challenges faced by Casino Industry In India India has seen an increase in gambling activities such as lotteries, casino gaming, and sports betting over the years. India's local gaming sector is presently worth about $1 billion and is expected to grow to more than $112 billion in the next four years. Many gaming businesses, especially those in Europe, are interested in the country because of these figures. Players have increasingly increased their participation in casino games like Teen Patti, Adar Bahar, and Rummy. Despite the expansion of gambling-related activities in many sections of India, the regulations governing them aren't as progressive as one might wish. In India, there are gambling laws. All types of gaming are prohibited under India's Public Gaming Act of 1867. One may argue that online gambling isn't mentioned in the statute since the internet didn't exist in the 1800s. On the other hand, the Prize Competition Act prohibits all prize competitions with a monthly prize pool of over one thousand rupees. Meanwhile, the Technology Act of 2000 still makes no specific reference to internet gaming. Overall, these restrictions have created a grey area in the country for internet gambling. Sikkim, Goa, and Daman are the only three Indian states that allow gambling in casinos and other businesses. So far, Sikkim appears to be the most progressive Indian state in terms of online gaming legislation. Sikkim passed explicit online gambling legislation in 2008, allowing residents to play casino table games online. In 2010, the state attempted to award three municipal licences to online gaming companies. It, however, did not go through. Offshore casinos and bookmakers can generally operate in India as long as they provide players with the option of transacting in local currency. Telangana and Andhra Pradesh, on the other hand, prohibited all types of online gaming in January 2020. Karnataka is the most recent Indian state to pass legislation banning online gambling. The Law and Parliamentary Affairs Minister, JC Madhuswamy, recently indicated that the Karnataka Police Act would be amended in a cabinet meeting. They plan to end internet gambling, as directed by the High Court. The revisions have already been accepted by the Cabinet and forwarded to the assembly, according to Madhuswamy. According to the proposed legislation, online games are defined as games that involve any gambling or betting, including tokens with monetary value. There are still certain exceptions to this regulation, but, according to the minister, lotteries, wagering, and betting on horse races on racecourses within and outside the state will be permitted. So far, the Cabinet has accepted the bill's text and introduced it in the State legislature's session, which began on September 13. The Winners Casino in Hacienda de Ora includes 150 slot machines, video games, and poker games. It is one of Goa's most prominent tourist attractions. Hacienda de Oro, which translates as 'House of Gold,' is the name given to the casino area within this facility, which has a Spanish motif. It is decorated in Spanish style and has a pub where guests can enjoy a cocktail while playing. There are more than a hundred slot machines and American Roulette and dice machines to choose from. In Daman, India, the Deltin Royale Casino is the country's second-largest casino resort. Delta Corp, which owns the casino, thinks that it is strategically placed between Mumbai and Gujarat and that it is also recognised as a gamers' paradise. Deltin Royale, Asia's largest gaming and entertainment destination, offers an incredible gaming experience and live entertainment and buffet meals. Deltin Royale, India's Best Casino, is a must-see for any Goa vacation! Deltin Royale is a 50,000-square-foot casino with 1000 gaming positions and gorgeous facilities for a stylish fete or lavish celebration. Prepare to visit Deltin Royale Casino, one of India's top offshore casinos, located on the Mandovi River banks. Play various casino games such as American roulette, baccarat, teen Patti, sic-bo, and more. Enjoy the live entertainment, which includes Bollywood and international performances. From the ship, be amazed by the breathtaking views of the river and its surroundings. Enter the world of luxury and splendour with its enormous expanse by checking in through the main entrance, which is the Panjim Jetty. Enjoy unique international cuisines and some of the best IMFL brand alcohol while sitting in top-notch restaurants. Explore the rooftop deck while sailing above the Mandovi River and being delighted by foreign dancers, Bollywood dance shows, bands playing Bollywood beats and classic English tunes, musicians playing a variety of instrumental music genres and talent line-ups. Enjoy your time on a large gaming floor with infinite entertainment and free-flowing unlimited food and drinks. Since 2008, Deltin JAQK has become Goa's premier gaming and entertainment destination. It offers a unique gaming experience, live entertainment, and a gourmet food buffet. The well-known Deltin Jaqk provides 350 distinct gaming positions, including 3-card Poker, Roulette, and Backart Andar-Bahar, ensuring guests have an out-of-this-world gaming experience. Deltin Jaqk is yet another successful Delta Corp venture. Both Casino Royale and Horseshoe were renamed when they were transferred to Goa. Horseshoe was given Deltin Royale, while Casino Royale was named Deltin Jaqk. Their presence has completely transformed India's gambling sector throughout the years. It's a tremendous offshore casino alongside Delta Corp.'s other jewel. Delta Jaqk is a gambling enthusiast's dream come true. It doesn't matter if it's the best gaming, the most amicable ambience, or the best food; everything you could want is right here under one roof. Deltin Jaqk Goa was discovered floating on the Mandovi River in Goa's Panjim district. The Deltin Jaqk sailboat is moored in a quickly becoming the region's most fashionable location. The Deltin Jaqk isn't just for casino fans; many families go to the ship to enjoy a great time. Apart from the casino games available on the floating casino, there are a variety of activities for children to participate in. While the adults are engaged in casino games, the children have access to a whole room filled with exciting games and activities. Aside from that, some mouthwatering foods and drinks are to be had. For quick and secure transactions, there is an ATM on board. Deltin Jaqk even has its helipad and shuttle service from the suites and fast feeder boats. As a result, the casino's sole goal is to provide the guest with the time of his life. Deltin Jaqk is honoured to have received The Times of India's Times Hospitality Icons award for 2021. Casino Carnival is a famous casino and gambling establishment in Goa, India. The renowned Times Leisure LLP owns and manages this venture. In 2001, the casino made its way into the heart of Goa, where it has thrived for almost 18 years as a well-loved casino. Casino Carnival's hospitality is something to behold. Casino Carnival continues in its mission to deliver a taste of luxury combined with excitement. Thanks to its gradual development and evolution, the Casino Carnival is Goa's most exuberant casino. Casino Carnival is committed to providing the highest service and compassion to its customers. Its services reflect its commitment to excellence and concern for customer pleasure. Furthermore, Casino Carnival strives to maintain ethical and sensitive methods that do not jeopardise the community's rights and safety. Casino Carnival Goa is an opulent, state-of-the-art casino located in the opulent Goa Marriot resort. The Marriott's breathtaking outlook is what draws visitors to the casino. Furthermore, Casino Carnival is known for being the most family-friendly casino. Casino Carnival is not only a beautiful entertainment venue, but it also has a great range of slot machines and other games. American Roulette, Blackjack, Baccarat, Slots & Progressive Jackpots, and 5 Card Poker are the most popular games at Casino Carnival. There's something for everyone at Casino Carnival, with a large and diversified assortment of slots. Casino Carnival is known for its video poker and slot machines. All of the classic slots, and the new multi-line slots, are available to players. The video slots range in price from one rupee to one thousand rupees. Each slot features large payouts, fun gameplay, and progressive jackpots. Some slots may feature intriguing deals that anyone can take advantage of. However, participants must keep their "Players Club Card" close at hand. Along with offers, the club card also assesses your play in the casino, allowing you to earn more cashback and bonuses while spinning the reels. The casino's environment is warm and welcoming, making it ideal for a lively fiesta night. After that, guests can relax in Marriott's beautiful accommodations. Before going to Casino Pride, all you need to know is that it is one of the most sought-after places of its sort in Goa, if not the entire world. Visitors can buy a single ticket that allows them to visit both casinos, play games, and much more. There's also an endless supply of food and beverages, as well as Indian and international games and, of course, housing. The Casino Pride Goa is located in Panjim, on the banks of the Mondovi River. This is also Goa's capital city and one of Asia's most picturesque locations. The casino is owned by the Casino Pride Group, which has provided similar services for a long time. They have received many awards and are regarded as one of the world's largest casino-related organisations. There are two casinos in Casino Pride: 1 and 2. You can go to both of them and play your favourite games. It is open 24 hours a day; 7 days a week is the best part. Casino Pride Games Casino Pride games provide a lot of fun. They are divided into international and Indian games. The full list of games may be found here. Mini Flush 6. Casino Pearl Casino Pearl, South Goa's largest casino, offers exciting games like Tai-Sai, Black Jack, Roulette, Baccarat, and slot machines. Casino Pearl is about 15 minutes from Goa International Airport and is a popular destination for many visitors. Casino Pearl is a newly opened casino located in the Bogmallo Beach Resort, a 5-star resort in Bogmallo, South Africa. Casino Pearl is one of the largest casinos in South Goa, providing a series of games like Baccarat, Roulette, Black Jack, Slot Machines, Mini-flush, Tai-Sai, and a Robotic Arm Baccarat station to make your gaming experience even more thrilling. This casino exudes freshness and promises an entirely new experience with the most qualified employees and experienced management. Bogmallo Beach Resort, where Casino Pearl is located, is one of the most beautiful regions of Goa due to its tranquillity and lack of tourism. The Casino Palms resort is located in the centre of Goa, surrounded by the tranquil but powerful waves of Baga beach. Goa is the only Indian state where gambling is allowed, making it the epicentre of all things gambling. The Casino Palms is part of the Casino Pride Group, well-known in Goa, India. Casino Palms is easily the most sizeable onshore casino in the northern Goa region. The Casino Palms stands out among some competitors who have set up their tents in Goa. Casino Palms provides a taste of luxury to the masses at a very affordable price. Since the turn of the century, the Casino Pride Group has been at the forefront of the casino industry. The Group itself has a multitude of branches. Casino Palms upholds the Casino Pride Group's reputation for quality and pure fun. Discover grandeur and class on a beautiful Goa beach. Casino Palms Goa takes a unique approach to what a casino should be. Casinos are typically marked by high venues where people have a good time while getting rich and enjoying a touch of elegance. On the other hand, Casino Palms is much more than a place to have fun. It's bordered by the always-awake Baga Beach, making the whole thing feel like a calm retreat. Casino Palms is a site where you may play games that utilise cutting-edge technology. Roulette, Baccarat, Mini Flush, Tai Sai Blackjack, and the greatest of the Slot Machines are just a few of the games you'll want to try. On the other hand, the relaxation of waves will nourish your mind and spirit. This is why Casino Palms is a popular destination for both novice and experienced gamblers. Casino Palms offers exquisite dishes in addition to its spectacular vistas. People who come here to have fun will choose from a wide variety of foods, including soups, salads, appetisers, savouries, drinks, desserts, and much more. Drinks and appetisers stand out of the food selections since they complement the casino's in-house music and the various slot machines and other games. So you can be sure that your sun-kissed skin and enlightened mind will shine through in all those vacation photos when you come here. Casino Paradise is located at the Neo Majestic Hotel in Goa and is a true gambling paradise, hence the name. It is about 5000 square feet in size and contains old and new games, cutting-edge technology, and much more. The casino includes traditional and Indian-themed games, live dealers, and innovative technologies. The games at Casino Paradise Goa are diverse. Standard games like blackjack, baccarat, and poker are some of them. There is another side to the storey. Virtual games like virtual roulette and baccarat are available at the casino. There are more, like poker and blackjack. Robotic baccarat is one of the most intriguing options available at this establishment. A robotic arm will host the players and perform all tasks, like dealing and moving the cards. It's a good addition to old and well-known games, and it has the potential to make gambling more enticing and desirable. This is only a tiny sample of the benefits available at the casino. In a nutshell, you are given the opportunity to play any game., real or virtual, for any stake, and a robot can even host you. Yes, live dealers are available, and they are well-known for their professionalism and lovely smiles. The casino is open 24 hours a day, seven days a week throughout the year. There are no restrictions on the games or anything else. This means that you can visit the casino while on vacation or in Goa in general. The low entry cost and visually attractive games are all you'll need to know to have a good day. 9. Casino Dunes   Casino Dunes in Varca, Goa, was founded in 2005 and is a leading player in Casino in Goa. This well-known company serves consumers locally and from other regions of Goa as a one-stop-shop. This company has built a strong presence in its field during its existence. The concept that client pleasure is as crucial as their products and services have helped this company make a large client base grow by the day. This company hires employees that are passionate about their employment and put forth a lot of effort to achieve its overall vision and goals. 10. Chances Casino Chances Casino Goa provides a comfortable and dynamic setting to enjoy a range of casino games at all levels for people seeking pleasure, recreation, and gaming. Every day of the year, there's something for everyone, even if you're an expert player or a novice eager to learn. The 30,000 square-foot casino offers fair and honest gaming in a luxurious and adrenaline-pumping setting. There are high-stakes thrills and loads of fun at every turn, from Blackjack to Baccarat. Furthermore, suppose you opt to stay at this opulent casino and resort. You will be treated to amazing accommodations, spa facilities, a gym for those who enjoy some cardio, a swimming pool, and a variety of eateries. Edited and published by Ashlyn Joy
Casino Pride Group Investments
1 Investments
Casino Pride Group has made 1 investments. Their latest investment was in OceanKing Software Solutions as part of their Corporate Minority on June 6, 2017.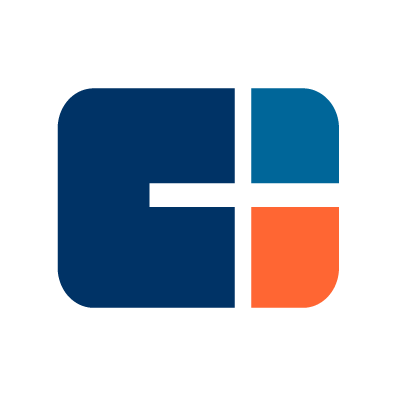 Casino Pride Group Investments Activity | Date | Round | Company | Amount | New? | Co-Investors | Sources |
| --- | --- | --- | --- | --- | --- | --- |
| | | OceanKing Software Solutions | | | | |
| | |
| --- | --- |
| Date | |
| Round | |
| Company | OceanKing Software Solutions |
| Amount | |
| New? | |
| Co-Investors | |
| Sources | |
Discover the right solution for your team
The CB Insights tech market intelligence platform analyzes millions of data points on vendors, products, partnerships, and patents to help your team find their next technology solution.
Request a demo