Search company, investor...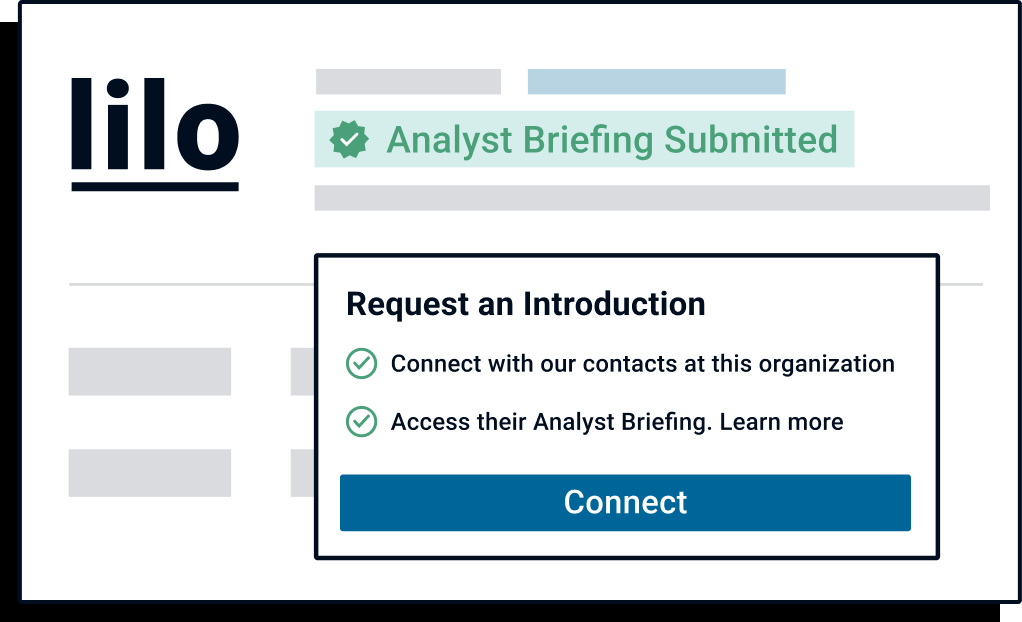 Want to inform investors similar to Candide Group about your company?
Submit your Analyst Briefing to get in front of investors, customers, and partners on CB Insights' platform.
Latest Candide Group News
The Role Of Catalytic Capital In Filling The Gaps To Unlock Deep Impact
Apr 21, 2023
Got it! HARDWIG MEDIA Catalytic capital — investments that are more patient, risk-tolerant, concessionary, and flexible than conventional capital — is one of the fastest-growing subsets of impact investing. It is considered an essential tool for seeding, scaling, and sustaining impact because it provides investments that, among other things, help jumpstart projects, building a track record that can attract investors to riskier opportunities. Catalytic capital works to unlock investments that would not otherwise be possible — expanding opportunity, strengthening communities, and fueling innovation that benefits both people and the planet. The MacArthur Foundation has long been a strong proponent of catalytic capital. In 2019, the foundation launched the Catalytic Capital Consortium (C3) alongside its strategic partners, The Rockefeller Foundation and the Omidyar Network. C3 is an initiative that brings together leading impact investors who believe that more effective use of catalytic capital is essential to solving some of the world's most critical challenges. At the recent Sorenson Impact Summit , Debra Schwartz, Managing Director for Impact Investments at the MacArthur Foundation, led a discussion with three pioneers in catalytic capital investing. In this excerpt from their conversation, they explore the essential role of catalytic capital for the integrity and success of impact investing, share examples of their work, and offer ideas on how to increase catalytic capital participation. Meet the Speakers: Aner Ben-Ami is one of the founders of Candide Group, an investment advisory that works with individuals, families, and foundations that want to deploy their capital in transformative and deep ways. Kim Foslom is the Founder, Chair, and CEO of Founders First Capital Partners, a social justice impact investing platform that allows impact investors a platform to fund growth and jobs in diverse-led businesses. David Lynn is the ​​co-founder and CEO of Mission Driven Finance, an impact investment and asset management firm using finance as a tool for change. Debra Schwartz leads the MacArthur Foundation's Impact Investments program, which has committed more than $750 million to advance equity, inclusion, and sustainability. By providing catalytic capital in the form of patient, flexible, and risk-tolerant investments, they have supported affordable housing, community development, climate solutions, entrepreneurship, financial inclusion, and social innovation. This conversation was adapted from a panel at the 2023 Sorenson Impact Summit. Debra: I'm very happy to be here and surrounded by so many wonderful people who are working to advance catalytic capital investments. Aner, can you explain why catalytic capital matters to your mission and your work? Aner: At Candide Group, we lean into the catalytic end of the spectrum, carving out as much room as possible for impactful catalytic strategies. An example of this includes the recent launch of our climate justice fund that unlocks capital for communities to participate in the clean energy transition by getting solar power, EVs, and other technologies into those communities. In this context, we are working with Navajo Power Home to create a deep, place-based impact. Navajo Power Home wants to offer financing for solar systems in off-grid communities in Navajo Nation. It's a small pilot starting from the ground up but is very impactful work requiring flexible capital. MORE FOR YOU On the other end of the spectrum, we look to partner with more established, scalable strategies. An example is our work with a leading residential solar lender, Solar Mosaic, which is trying to reach low-income communities. They are looking for a creative catalytic capital partner to help pilot a new loan product to better serve lower-income households that cannot take full advantage of the tax credits available to higher-income households. We are the first partner to help test and potentially validate their program. If it works, we are likely a stepping stone to a lot of scale. These are two very different examples of what catalytic capital can mean. Debra: Capital gaps exist because markets have gaps. Only some communities, opportunities, and innovations are investment-ready on the terms mainstream investors find acceptable. I love those examples because you illustrate that the trajectory might differ. We should think about this as something other than a one-size-fits-all space. In fact, small can be part of the impact story. Something can be too small, big, risky, or even long-term to garner capital from various sources. These are the kinds of gaps we want to fill. Kim, can you share some of the gaps you've tried to fill and why? Kim: My focus has been to use my lived experience of running six companies to solve the need for more capital investment in diverse, women-led companies. Less than 1% of capital goes to founders of color, and less than 5% goes to women. This is not a new statistic; it has been going on for 30 years and continues. At Founders First, we leverage revenue-based financing to fund diverse founder-led and small businesses so they have a pathway to mid-market. We want to be the place that helps these businesses create value, jobs, and wealth creation in their underserved communities. One example of this work is with a Black, women-led company. This woman saw that there was a way of creating a compliance platform to help companies seeking to get their drugs approved by the FDA. She was an engineer who had worked for several very large pharmaceutical companies and understood the need for more consistent compliance control. She was a key solution provider to Moderna as part of the COVID vaccine solution. We were able to provide her with a million dollars in capital and substantially grow her business. Another example is a veteran-led business that helps provide security services to anchor institutions like hospitals, educational facilities, and utilities. Their mission is to help people in the military by providing a first source of jobs once they enter the civilian workforce. They have several hundred employees but may not attract equity capital or private equity capital because they're not growing fast enough to meet their return profiles of those types of firms. However, it could grow to be a highly profitable, premium-wage, job-generating, mid-market company. We provided capital so that they can refinance extractive loans, access patience relevant capital and have a path for growth. Debra: Thank you. These are incredible illustrations of capital gaps — from solar panels in Navajo Nation to tech solutions that lead to a platform for Moderna. David, can you share about your work, especially how catalytic capital plays a role in the place-based aspect of your investing? David: Mission Driven Finance's purpose is to develop portfolios that will get capital to flow where it normally doesn't, but should. We often focus on small businesses and social enterprise transactions for diverse founders. One example of the use of catalytic capital is the launch of a real estate investment trust focused on expanding access to child care by owning child care properties and being the mission-aligned landlord for family-based child care, primarily for women of color. To launch that, we initially used a series of philanthropic capital to hire the team, pay consultants and lawyers, and get everything moving. We are now in the process of closing our first PRI's and high net-worth catalytic investors, setting the stage for more institutional capital to follow. On the other end of the spectrum, we are working with Hawaii Investment Ready on a place-based effort. They are launching a fund alongside their accelerator to support healthy food access and Native Hawaiian-led organizations and small businesses. This is a very bespoke place-based effort with deep community ties. It's a fantastic opportunity. We can get a small amount of catalytic capital from investors who would never take one of these transactions on their own, and be set up to align with programs like SSBCI. That's where we look at the power of bringing different forms of catalytic capital together for a deep place-based effort. Debra: Thank you, David. This is all so inspiring, but as we know, it is a pretty complex picture. Several of you mention the blending and layering of capital that comes together, and this complexity can be a barrier for impact investors. How can we help increase engagement on the catalytic end of the impact investing spectrum? Aner: You touch on an excellent point. In terms of complexity, we see part of our role as advisors and intermediaries to simplify things so that they can be presented in a way that is not too daunting. Every investment is unique and first-of-its-kind, requiring a lot of flexibility and structuring. Creating a fund is one way to simplify it, like the example of Candide's Climate Justice Fund. There is a lot of risk aversion around impact investing. If you are only doing the safe and obvious, how will the next generation find new solutions and models? This work requires courage. Debra: Thank you, Aner. Courage and the power of intermediation and advisors and how that can help navigate and make this all work. David? David: We need more intermediaries. Our chief legal officer says our secret sauce is a high pain tolerance, but it's really that intermediary facet. We're not necessarily developing new things. We're trying to bring structures that work for $50-million, $100-million, $250-million transactions and doing it for a $2-million place-based bespoke effort at cost-effectiveness that works. For us, it's being that intermediary to make it accessible, using those things that are usually only available to the wealthy and the big capital players, and doing it at a bespoke level. Debra: That's a huge piece. Without those intermediaries doing that navigation, tolerating the uncertain, and sifting their way through, we don't get capital to flow to where it is most needed. Kim: An inclusive economy is not just better for diverse business owners. It's good for everyone. It allows for impact investors to do well and do good. It allows for the business owners who are the beneficiaries of the training, coaching, connections, and capital to create jobs and value beyond the path of economic mobility. But you can't do it the same way that you do it in other markets. The patience that catalytic capital allows for is being able to understand it takes something different. You have to invest in wraparound services and you need to make certain that there is value to make sure those practitioners have the same lived experiences as the people they're funding. That's the magic that happens. It takes grit. Debra: What's one thing you want people to know about catalytic capital? Kim: Catalytic capital turns the problems we're trying to solve, like the racial equity gap, from a moment to a movement. It allows for courageous leadership and those doing the work to be inspirational leaders. David: Catalytic capital can pull billions into the communities you care about. Use it to draw in that capital, and the only thing you need to measure is if more capital followed. Aner: It can be easy to write off catalytic capital as less serious because there is less understanding of the financial returns and scale. We need to reframe that. Catalytic capital is how we get some of these new models into the world. We must invest in different models if we want different outcomes. We need a bridge for these new models, and that's where catalytic capital comes in. It is an experiment that leads to a new model and scale. Debra: Thank you to this wonderful group of leaders. I hope you all find grit, courage, and great intermediary partners in your work as you go forward. Follow me on  Twitter  or  LinkedIn . Check out my  website .
Candide Group Investments
3 Investments
Candide Group has made 3 investments. Their latest investment was in Totem as part of their Pre-Seed on November 11, 2022.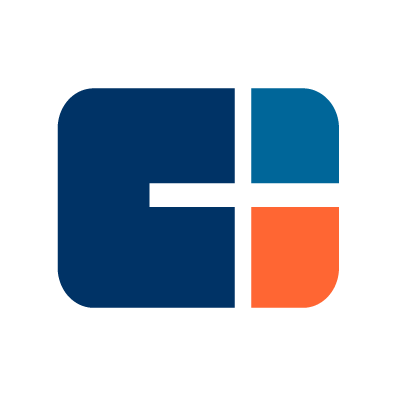 Candide Group Investments Activity | Date | Round | Company | Amount | New? | Co-Investors | Sources |
| --- | --- | --- | --- | --- | --- | --- |
| | | | | | | |
| | | | | | | |
| | | | | | | |
| | | | |
| --- | --- | --- | --- |
| Date | | | |
| Round | | | |
| Company | | | |
| Amount | | | |
| New? | | | |
| Co-Investors | | | |
| Sources | | | |
Candide Group Fund History
2 Fund Histories
Candide Group has 2 funds, including Olamina Fund.
| Closing Date | Fund | Fund Type | Status | Amount | Sources |
| --- | --- | --- | --- | --- | --- |
| | | | | | |
| | | | | | |
| | | |
| --- | --- | --- |
| Closing Date | | |
| Fund | | |
| Fund Type | | |
| Status | | |
| Amount | | |
| Sources | | |
Candide Group Team
2 Team Members
Candide Group has 2 team members, including current Founding Partner, Aner Ben-Ami.
| Name | Work History | Title | Status |
| --- | --- | --- | --- |
| | | | |
| | | | |
| | | |
| --- | --- | --- |
| Name | | |
| Work History | | |
| Title | | |
| Status | | |
Compare Candide Group to Competitors