Search company, investor...
Are you an investor?
Submit your portfolio details now to be considered in our investor rankings.
Latest Camila Farani News
Camila Farani: Championing Entrepreneurship And Female Empowerment In Brazil
May 30, 2023
Brazil-based technology and society journalist Got it! Camila Farani Camila Farani, a name synonymous with entrepreneurship in Brazil, is a force to be reckoned with. A technology investor, serial entrepreneur, and advocate for education, Farani focuses on democratizing entrepreneurship in the digital age. A key player in the business ecosystem in Brazil, particularly in the early-stage investment space, she's now gearing up to scale her educational initiatives, with a slew of investments in sight for 2023 despite the currently challenging macroeconomic conditions. Best known for her former role as a judge on "Shark Tank Brasil," the Brazilian version of the popular business-oriented reality TV show, Farani's ultimate goal is to impact approximately 40 million micro and small entrepreneurs in her home country. Her objective is to influence ninety percent of these entrepreneurs via direct investments, her own entrepreneurship education platforms, or social media, where she has amassed millions of followers. To achieve her vision, Farani has been nurturing Ela Vence Academy, a platform dedicated to empowering female micro and small entrepreneurs. Alongside that, the Farani Business School, a digital platform providing entrepreneurship training, builds upon her 25 years of experience, encapsulating all the processes and methodologies she has applied in her own startups and businesses. These educational channels are under the umbrella of Grupo Farani, which also comprises an investment arm and several holdings. "I would describe myself as a technology investor, a serial entrepreneur, and a passionate believer in transforming lives through entrepreneurship. I am a woman who once dreamt of becoming a reference in the business environment I am building. While there is still much ground to cover, I have undoubtedly already navigated several stages toward that dream, and it's been years filled with learning, pains, and enjoyment. But in the end, I am passionate about the process, not just the outcome," she says in an interview with FORBES. Throughout the last 13 years as an investor, Farani has co-invested in approximately 45 companies, first via angel network Gavea Angels and later through her vehicles G2 Capital and Brazil and Staged Ventures, a $50 million early-stage fund, in the US. She has ten exits in her portfolio and claims to have achieved an average multiple of about four times after investment cycles lasting six to nine years. MORE FOR YOU Farani's goal is to invest around 30 million reais ($5.9 million) until the end of 2023 in approximately ten deals, also as a co-investor. "Without a doubt, I'll be looking at companies that already have cash sustainability, have reached the break-even point, and are working on their Series B, Series C, or pre-IPO rounds," she says. Regarding Brazil's current investment scenario, despite the complicated landscape, Farani maintains an optimistic outlook. Venture capital in Brazil, she observes, remains resilient despite the economic fluctuations, much like it has been for the past 18 years. She acknowledges the current challenging times but sees it as an evolution for the business ecosystem: "I see the current moment as a Darwinism of sorts, and that is good for us, investors, for entrepreneurs, and for all the players in this landscape, since assigning inflated valuations without a sustainability argument was a somewhat utopian thing," says Farani, who is also a board member in several startups such as e-commerce unicorn Nuvemshop. Fostering female entrepreneurship Looking towards a one-year horizon, Farani hopes her business school will have over 10,000 students and generate about 50 million reais ($10 million) in revenue. Simultaneously, the entrepreneur-investor aims for the Ela Vence Academy to achieve a turnover of 10 million reais ($1.9 million) in 18 months by moving beyond the scholarships that have been provided to over ninety percent of the 750 women now studying on the platform. Furthermore, she wants to foster self-belief in women entrepreneurs and empower them to embrace digital technologies. "The digital world can be daunting and requires not just digital competence but also an understanding of logistics, finance, user experience, and usability, areas in which women typically face more difficulties. The discourse on artificial intelligence, digitalization, and advancing on the technology front is enticing, but it's insufficient because they have to believe they can learn that. Tech can be terrifying to many people", Farani says, referring to the barriers women face in leading businesses in the digital age. In addition, Farani argues that the mortality rate of companies in Brazil - 29% of individual entrepreneurs tend to fold their businesses after five years of activity, according to data from the Brazilian Micro and Small Business Support Service - is due to an attitude whereby female entrepreneurs "neglect the future." "This is a perspective that isn't merely technical. It's about navigating a world that has become increasingly fragile, anxious, non-linear, and incomprehensible, especially after the pandemic forced everyone to adapt to a more digital lifestyle," the investor says. The main issue behind this, Farani says, is the lack of investment in education. The workshops she designs for women address this issue, aiming to overcome the emotional barriers that may hold them back from seizing opportunities and taking responsibility. "These barriers are challenges to overcome within one's mindset," she adds. Placing Rio on the innovation map Another noteworthy part of Farani's current focus is her partnership with Rio Innovation Week, an annual innovation, technology, and business conference in Rio de Janeiro. Last year, the event welcomed over 125,000 visitors and hosted 1,700 meetings, generating approximately 1 billion reais ($198,000) in business, and is part of Rio's efforts to attract the tech and innovation ecosystem to the city. Farani is a firm believer in the potential of Rio de Janeiro as a hub for innovation, and she' wants to play a role in restoring its reputation as a leading city in this sphere. "Rio was a pioneer in many things, but somehow the city got lost along the way. As a carioca, I often say that I owe everything to this city and felt it my responsibility, along with other prominent figures, to drive its progress forward," she says. As part of her efforts to position Rio as a tech hub, the investor has contributed in other aspects, such as serving as a voluntary member of the City Council of Rio de Janeiro. "Of course, [progress] won't happen overnight. It's a process. But, at the same time, it's about bringing attention back to Rio," says Farani, mentioning not only the event she was involved with but also Web Summit Rio, which took place last month, as a sign things are happening. "Without a doubt, I see a movement towards change. And I want to contribute to these efforts so that Rio de Janeiro can reclaim its prominence in Brazil and Latin America in the business space," Farani concludes.
Camila Farani Investments
9 Investments
Camila Farani has made 9 investments. Their latest investment was in Martello Educacao Financeira as part of their Angel on November 11, 2021.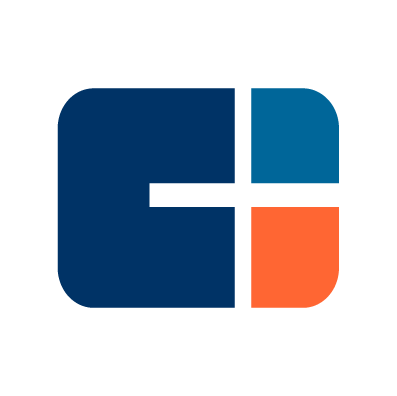 Camila Farani Investments Activity | Date | Round | Company | Amount | New? | Co-Investors | Sources |
| --- | --- | --- | --- | --- | --- | --- |
| | | Martello Educacao Financeira | | | | |
| | | | | | | |
| | | | | | | |
| | | | | | | |
| | | | | | | |
| | | | | | |
| --- | --- | --- | --- | --- | --- |
| Date | | | | | |
| Round | | | | | |
| Company | Martello Educacao Financeira | | | | |
| Amount | | | | | |
| New? | | | | | |
| Co-Investors | | | | | |
| Sources | | | | | |
Camila Farani Portfolio Exits
2 Portfolio Exits
Camila Farani has 2 portfolio exits. Their latest portfolio exit was Parciom on February 15, 2023.
Loading...