Search company, investor...
Are you an investor?
Submit your portfolio details now to be considered in our investor rankings.
Latest Cadonau News
Cadonau Investimentos and Astella Investimentos Lead ~USD6m Series A for Brazilian Proptech Livance (em português)
Oct 22, 2021
July 1, 2021 Cadonau Investimentos and Astella Investimentos led a ~USD6m Series A for Livance, a Brazilian on-demand office space provider for health professionals, with participation from Terracotta Ventures, Green Rock and Mago Capital. Astella invested in 2020. ( Startupi ) – A Livance, startup que oferece infrastructure as a service (IaaS) — infraestrutura como serviço, em português — e promete reduzir em até 60% os custos com consultórios, acaba de receber mais uma rodada de investimento, uma Series A no valor de R$ 30 milhões. O investimento, que será aplicado nas áreas de marketing, vendas, produto e tecnologia, contou com a participação de um grupo seleto de investidores, com a liderança da Cadonau Investimentos (Investment Office do Grupo Jereissati) junto da Astella Investimentos, que já havia investido na rodada Seed da empresa, além da Terracotta Ventures (venture capital especializada no segmento de construtechs e proptechs), Green Rock (family office dos fundadores do Laboratório Salomão Zoppi), e Mago Capital (veículo dos fundadores da Locaweb). Com a nova rodada, a startup já acumula aportes na ordem de mais de R$ 50 milhões. A startup oferece a médicos, nutricionistas, fisioterapeutas e psicólogos uma rede com oito unidades, cada uma delas com, em média, 18 consultórios de alto padrão. São sete localizadas em bairros nobres da Grande São Paulo e uma em Campinas. Além do ambiente físico, o serviço oferecido pela startup se dá por meio de uma plataforma, em um modelo pay-per-use dos consultórios. Por uma assinatura mensal de R$ 236, os profissionais têm acesso à plataforma, que permite a gestão das consultas via site ou aplicativo. O pacote prevê ainda um website com URL personalizada e sistema de agendamento de consultas, bem como números de telefone e Whatsapp para atendimento exclusivo por secretarias da startup, que realizam um atendimento personalizado para cada profissional. Para além disso, é cobrado um valor de até R$ 1 por minuto dedicado às consultas. Com a contratação da plataforma, os custos fixos de um consultório tradicional, como  aluguel, secretaria, limpeza, seguros e manutenção, acabam tornando-se custos variáveis, cobrados de acordo com a demanda de atendimentos do profissional. Também existe a possibilidade de atendimento em endereços diversos, sem qualquer custo adicional. "O modelo de consultório compartilhado existe há décadas. O grande diferencial do que oferecemos é a tecnologia, que nos possibilita fazer a gestão via nossa plataforma. Com ela, o profissional consegue diminuir em cerca de 60% os custos que teria com uma estrutura tradicional, com a vantagem de não ter que se preocupar com essa gestão e, mais do que isso, ampliar a sua área de atuação, atendendo em todas as nossas unidades, da maneira que melhor lhe convir", afirma Claudio Mifano, cofundador e CEO da Livance. Ao longo dos últimos 12 meses, após receber um investimento Seed da Astella, a startup praticamente dobrou de tamanho. Atualmente a empresa conta com 85 colaboradores e mais de 2 mil profissionais de saúde em sua base de clientes, pertencentes a cerca de 40 especialidades médicas e da área da saúde diferentes. Hoje, mais de 52% dos profissionais que têm seus consultórios na Livance atendem em ao menos duas unidades e 26%, em ao menos três. Com o novo aporte,  Mifano prevê um investimento ainda mais pesado em tecnologia, a fim de otimizar a experiência e os serviços para os profissionais de saúde, na  ampliação de equipe e também da rede – para além do estado de São Paulo. Nos próximos 24 meses, a meta é ao menos dobrar a rede física e chegar ao marco de 300 colaboradores. "Temos como missão facilitar e alavancar a carreira de médicos e demais profissionais da saúde. Com a nossa plataforma, permitimos que eles foquem na gestão de suas carreiras e não mais na gestão de um consultório. Isso fica por nossa conta!", reforça o CEO. Cadonau Investimentos and Astella Investimentos Lead ~USD6m Series A for Brazilian Proptech Livance (em português) was last modified: July 13th, 2021 by cramos
Cadonau Investments
2 Investments
Cadonau has made 2 investments. Their latest investment was in Livance as part of their Series A - II on July 7, 2021.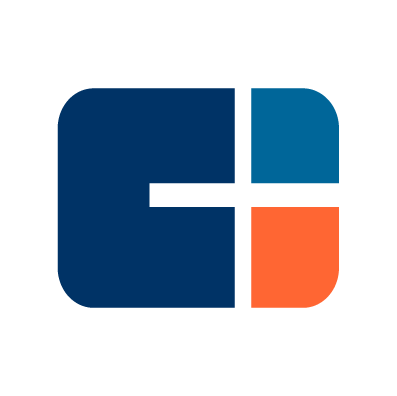 Cadonau Investments Activity | Date | Round | Company | Amount | New? | Co-Investors | Sources |
| --- | --- | --- | --- | --- | --- | --- |
| | | | | | | |
| | | | | | | |
| | | |
| --- | --- | --- |
| Date | | |
| Round | | |
| Company | | |
| Amount | | |
| New? | | |
| Co-Investors | | |
| Sources | | |
Loading...