Search company, investor...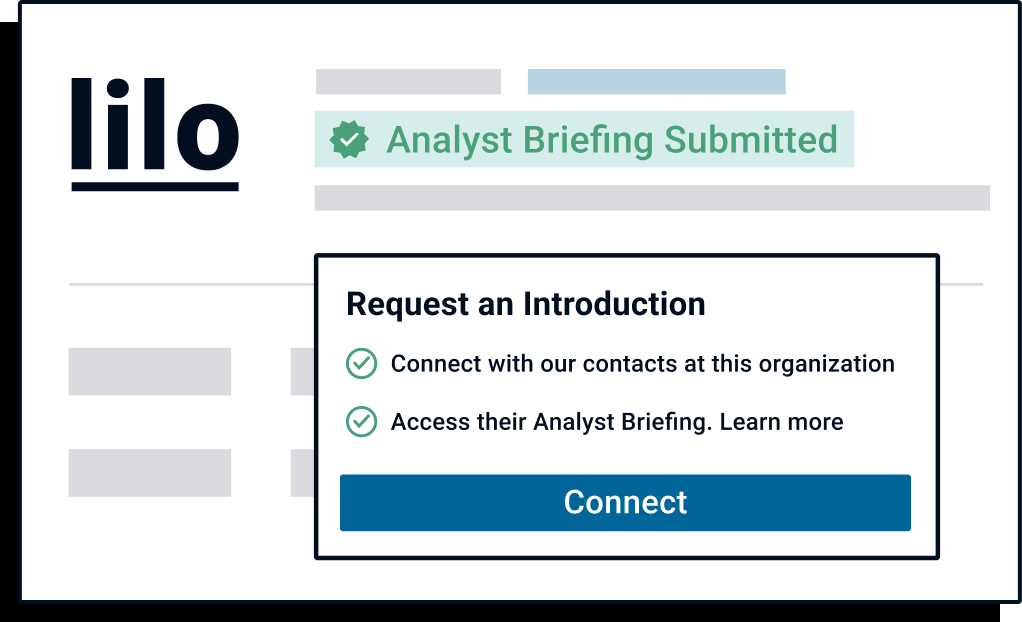 Want to inform investors similar to Bryan Mahoney about your company?
Submit your Analyst Briefing to get in front of investors, customers, and partners on CB Insights' platform.
Latest Bryan Mahoney News
Customers Want What DTC 3.0 Can Offer
Jan 20, 2023
Got it! AdobeStock_257700471 The events of recent years have truly put the DTC industry to the test. And while brands have been scrambling and trying to find something that sticks, especially with a market that is equally struggling with oversaturation, perhaps the answer lies in something new entirely. The newest wave of DTC, DTC 3.0, is long overdue and something that customers have been yearning for – and it's finally making its splash. Today, we'll be exploring the latest iteration of direct-to-consumer technology with Bryan Mahoney, co-founder & CEO of Chord , a Commerce Platform-as-a-Service for fast growing D2C and omnichannel brands. Chord offers an all-in-one platform for headless commerce that gives brands access to the kind of tech usually reserved for large engineering teams who build it themselves — only it can be managed and extended by a small development team looking to move extremely quickly. As a former Glossier executive who built and operated a platform to create brands for people that served unmet needs, he witnessed first-hand challenges entrepreneurs faced with D2C brands, particularly the heavy technical lift required to create exceptional customer experiences, the inability to access and use proprietary data, and the ever-increasing cost of customer acquisition and retention. So, he and his co-founder, Henry Davis, developed Chord to help brands solve these problems and allow entrepreneurs to effectively and efficiently bring their customers the products and brands they deserve. Gary Drenik: What is DTC 3.0 and why does it matter? Bryan Mahoney: If the DTC 2.0 era was defined by easy customer acquisition and cheap Facebook ads, DTC 3.0 is defined by a more substantial connection to customers, and a real reliance on first-party data. It's almost as if we're going back to basics: the focus is on getting close to consumers, understanding what they need, and offering them a unique experience that includes community. That's what this new iteration of DTC is proving itself to be: a more collaborative, brand-building relationship between businesses and consumers. What has traditionally always been a one-way distribution is now becoming a two-way, open conversation between these parties, and it's opening up the market to a whole new slew of possibilities and innovations. DTC 3.0 doesn't mean you simply give customers a product – it means you give them a customer experience that seeps into their everyday lives. Drenik: Why should brands make the move towards DTC 3.0? Mahoney: Like any new oncoming wave of technology, DTC 3.0 is inevitable. If a brand wants to survive they're going to have to embrace the new model eventually. That being said, there are some definite areas where brands/businesses will really see the positive effects of DTC 3.0. MORE FOR YOU First is data. The rise and regulation of data plays a big role in DTC 3.0. Data regulation is definitely coming, and for good reason – the average consumer isn't comfortable with how much of their information is being collected and widely sold. In fact, according to a recent Prosper Insights & Analytics survey, 66.5% of Americans aged 18+ want to see legislation enacted that prevents the selling of data. Prosper- See Legislation That Prevents Social Media From Selling Personal Data Prosper Insights & Analytics Ultimately, this is forcing brands to come to the realization that how much data you have is not nearly as valuable as what you do with the data you have. You can have all the data in the world, but if it doesn't bring you any closer to building a genuine connection with your consumer, then it doesn't really matter, does it? DTC 3.0 will be all about prioritizing your data in the age of regulation and meaningfully incorporating it into your marketing mix. DTC 3.0 also offers new value creation. Gone are the days of selling as much product as possible and making mass profits. Now, customers want to buy from value-added, mission-driven brands that align with their own ethics and provide them with an unmatched experience. This gives you an improved brand perception, more loyal customers, and a competitive edge. Drenik: There's a perception that e-commerce has not lived up to its promises, why do you think that is? Mahoney: In recent years, the world has been in dire need of a model that didn't fully exist yet. Customer expectations have been shifting, but business is still running the way it always has been. Obviously, priorities aren't going to match up in this case. And the e-commerce industry is going to fall flat on promises they made or expectations they set because they were centered around a model that doesn't work with the modern-day consumer anymore. Drenik: What is headless technology and why is it so important for brands? Mahoney: In its most basic form, headless just means separating the front-end (what the customer sees, like an app or web site) from the back-end (what the company uses to manage business and sales). It's a technical paradigm that has finally come to commerce, and that allows for much more flexibility, personalization and integration among different parts of the business. Different brands might be looking at headless for different reasons. For some it's the flexibility to give customers a truly unique experience, no matter where they are and how they're connected. For others, it's performance — headless builds can result in blazing-fast front-end that materially affect conversion. And then for others, it's just that their entire commerce stack isn't working; they don't know what they don't know, and data is siloed across many different places. They want to unify their data, and they want to be able to differentiate signal from noise. Ultimately I think about headless — or API-first, modular, composable, whatever nomenclature you want to use — as being table stakes: it's the approach you should take to build brand-forward and differentiated frontends on top of a modern commerce stack. But you cannot talk about a modern commerce stack without thinking about data, extensibility and the connection to all other parts of your business. That's why we're building Chord: the most complete commerce stack on the market that just happens to be headless. And I think because of that, we make it easy to get headless right on your first foray. Drenik: How can DTC 3.0 help brands as we enter a slowdown in the economy? / Inflation? Mahoney: The chaos of recent years, from the pandemic to today's economic state, has only accelerated the DTC industry's need for a new player in this space that has the technology infrastructure to support them. If there's anything that these arduous times have shown us, it's that consumers are being more conscious. They're yearning for trust and security at a time when that was taken away from many. Money may be tight, and they're being more conservative with their shopping. According to a recent Prosper Insights & Analytics survey, when asked about recent changes made to their shopping habits in the last 6 months, 45.3% of Americans age 18+ have reported that they are honing in more on what they need rather than what they want. 40.8% have reported being more practical and realistic in their purchases. Nowadays, consumers are only spending money deemed necessary, from brands that they trust and can rely on which includes having enterprise grade technology so brands can get access to the accurate data and key features that modern commerce requires, minus the vast expense and operational pain to attain it. Prosper - Life Changes Last 6 Months Prosper Insight & Analytics The DTC 3.0 model helps you become that brand – the brand that they trust. The brand that they're willing to put their money into, even when times get hard. They see your brand as more than just a vehicle for product distribution, but rather as an essential part of their lifestyle. Drenik: Cookies are going away, is that a bad thing? How can brands overcome the loss of what cookies provide? Mahoney: The era of relying on third-party data is over. On one hand, getting rid of cookies impacts your data collection. But on the other hand, it grants consumers the privacy that many feel has been taken from them. The elimination/regulation of cookies helps build this trust back up between consumers and brands. Simply put, brands need to become experts in first-party data — the stuff you learn about your customers first-hand. This means being able to model, collect, interpret and act on data of all kinds: behavioral data, transactional data, and data from your different first-party sources (think fulfillment, email marketing, etc.). The best brands will have tech that does this work for them, of course, and this is a major driver of our product vision at Chord. Drenik: Thank you, Bryan, for taking the time to explore this with us and sharing your insights on the next wave of DTC. Check out my  website .
Bryan Mahoney Investments
4 Investments
Bryan Mahoney has made 4 investments. Their latest investment was in Maker as part of their Series A on November 11, 2021.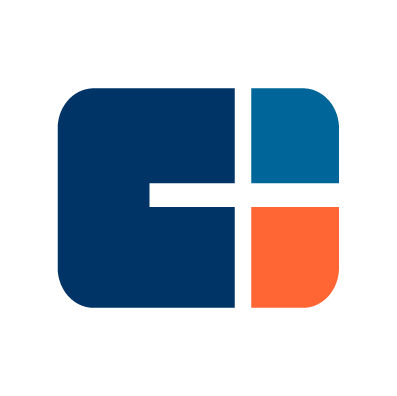 Bryan Mahoney Investments Activity | Date | Round | Company | Amount | New? | Co-Investors | Sources |
| --- | --- | --- | --- | --- | --- | --- |
| | | | | | Alyssa Rapp, Brigette Lau, Bryan Mahoney, Charles Hudson, Chris Fanini, Context Ventures, Daniel Kan, Henry Davis, Inflection Capital, James Beshara, Leah Culver, MANTIS Venture Capital, Marcy Venture Partners, Mariam Naficy, Matthew Kaness, Nikil Viswanathan, Odell Beckham Jr., Pear VC, Rachel Mansfield, and Tyler Elliston | |
| | | | | | | |
| | | | | | | |
| | | | | | | |
| | | | | |
| --- | --- | --- | --- | --- |
| Date | | | | |
| Round | | | | |
| Company | | | | |
| Amount | | | | |
| New? | | | | |
| Co-Investors | Alyssa Rapp, Brigette Lau, Bryan Mahoney, Charles Hudson, Chris Fanini, Context Ventures, Daniel Kan, Henry Davis, Inflection Capital, James Beshara, Leah Culver, MANTIS Venture Capital, Marcy Venture Partners, Mariam Naficy, Matthew Kaness, Nikil Viswanathan, Odell Beckham Jr., Pear VC, Rachel Mansfield, and Tyler Elliston | | | |
| Sources | | | | |
Discover the right solution for your team
The CB Insights tech market intelligence platform analyzes millions of data points on vendors, products, partnerships, and patents to help your team find their next technology solution.
Request a demo