Search company, investor...
Incubator/Accelerator
Brinc
BUSINESS PRODUCTS & SERVICES | Consulting & Outsourcing / Management & Strategy Consulting
brinc.io
About Brinc
Brinc is a Hong Kong-based accelerator program for startups in fields including connected hardware & IoT, logitistics & supply chain, agricultural technology, medical technology, property technology, mobility and food technology.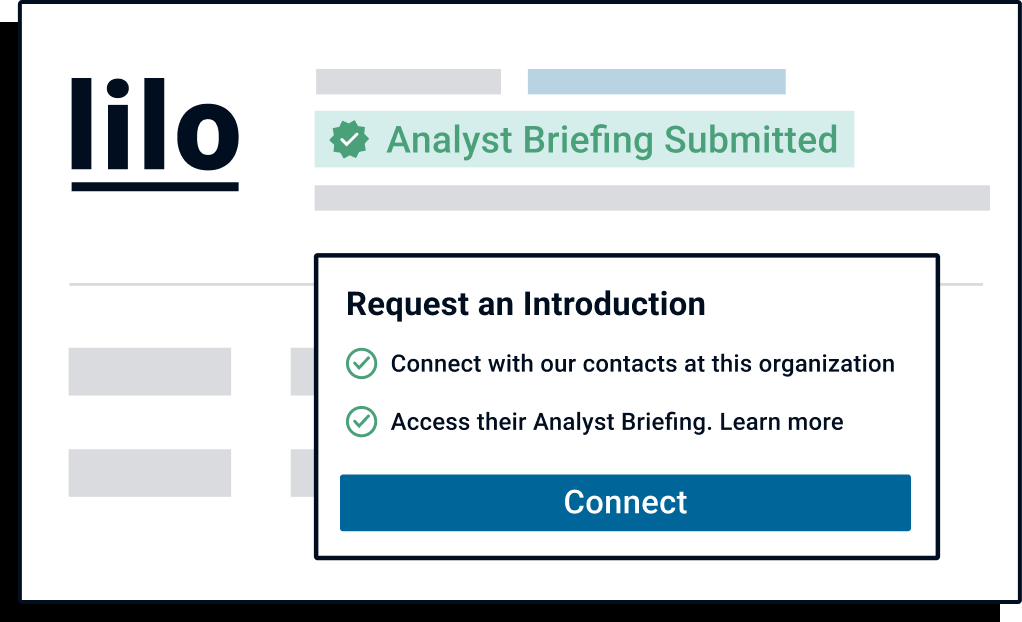 Want to inform investors similar to Brinc about your company?
Submit your Analyst Briefing to get in front of investors, customers, and partners on CB Insights' platform.
Latest Brinc News
Why Dubai? Learn more about the magnificent location of the Dubai GameExpo Summit!
May 23, 2023
This June 21st to 22nd, we're partnering up with Dubai's Department of Economy & Tourism to bring an unmissable games conference experience to the glorious city of Dubai, in the fastest growing region of the international games industry. The GameExpo Summit powered by PG Connects will take place over two days as part of the Dubai Esports and Games Festival  event at an incredible state-of-the-art venue, the Dubai Exhibition Centre  within Expo City Dubai. The summit itself will feature more than 100 renowned games industry speakers from all over the globe delivering insightful talks, panels and seminars across a number of themed tracks. You can look forward to the same type of invaluable learning and networking opportunities you've come to expect from Pocket Gamer Connects events , and today, we're sharing a little bit more about why we're headed to Dubai this summer. Keep on reading to find out more about Dubai as an unparalleled destination and as a rising player in the world's game industry arena. Get to know Dubai Now known for being one of the world's most innovative cities and a massive commercial hub, Dubai was originally a modest fishing village that was known as a caravan station linking Oman to modern-day Iran. In 1894, with new tax exemption guidelines, excellent business conditions brought in a massive influx of foreign workers from India and Pakistan. Then, in 1966, oil was discovered in the city and everything changed. The Dubai Trade Centre was established at this time and as the city expanded, new wonders were erected such as Burj Khalifa. Striking oil is now a big part of why the UAE is considered the third-richest country in the world . Dubai is more just than a popular tourist destination, it's a heavily populated area. There are currently over 3.55 million people living in Dubai  and on the daily, the population jumps by over one million with the sheer amount of visitors from other emirates who go to Dubai for business and tourism. Dubai also presents itself as a tourist destination like no other, offering massive luxurious shopping malls to spend full days exploring and ample opportunities to partake in extreme sports. You will absolutely want to book days around the Summit to make the most of everything Dubai has to offer, and on that note… The MENA market at a glance Today, the MENA region's domestic market is the fastest growing in the world, touting over 377 million estimated players – this is almost as many gamers as all of Europe combined (386 million) and much more than America (210 million) . Along with this booming global success, there's more and more local development talent sprouting in the area and creating for the local players.Tamatem, one of the MENA region's leading developers only founded in 2013, now has a total value of over $80 million while specialising in localising internationally renowned games to suit Arabic-speaking users. Today, the MENA region's domestic market is the fastest growing in the world, touting over 377 million estimated players – this is almost as many gamers as all of Europe combined (386 million) and much more than America (210 million). The growth in this region is beyond impressive, and it's expected to reach new heights – a recent report suggests the MENA games market will reach more than $5 billion by 2025 , with a majority of this growth fuelled by increased spending by current gamers, time spent in-game by users and surging advertising revenue, according to the report by RedSeer. This is being linked back to a growing interest from consumers that are typically underserved in the region, spanning various demographics such as females and Gen X, as well as the overall gaming market boom provided by the pandemic over the past few years. Another report by Business Wire believes that growth will also be driven by higher spending per user, and additionally attributes government support across games and esports . Gaming by the numbers in the UAE As the games industry evolves, so does the masses' general attitude towards gaming. According to Dubai Economy, recent advancements in gaming technology to tell more evocative stories, adapt to players' individual decisions and have movie-quality impact through audiovisual design and immersive dialogue, are embedding gaming culture into Emiratis' daily lives like never before. Access is easier than ever due to the prevalence, ease of availability and rising popularity in the free-to-play model with mobile games, and you can see it in the numbers when it comes to gamers in the UAE. Nine out of ten adults in the UAE play video games, and 90% of respondents in a Global Consumer Survey by Statista considered themselves gamers, with 23% identifying themselves as frequent players, meaning they play at least 11 hours per week . In 2023, the UAE's gaming market is projected to reach over 306 million USD . The UAE's games industry touts an annual growth rate of over 5%, so by 2027, the projected market volume will reach over 372 million USD. The biggest contributor to this is the mobile gaming enjoyed by casual users, with this sector expected to reach a market volume of 176 million USD in 2023. When asked about the growth of the sector in the UAE, Emirati gaming content creator Omar Alali said he thinks "the results of the survey show that there is a huge interest in futuristic technology and creativity in the UAE." Building the future of games in the UAE Dubai's establishing itself as its very own emerging tech metropolis and it is uniquely positioned to present an access point to the UAE from the world at large due to being a global hub for tourism that embraces both Arabic and English languages. Although Dubai's official language is Arabic, English is the most commonly spoken language due to the massive number of expats living in the area . If you want to get business done in the region with the least amount of struggling through language barriers, Dubai is the place to be for games industry professionals. Dubai is at the forefront of leading the efforts to bring greater connectivity to the games industry and building immersive gaming experiences particularly tailored to the market here, having ranked as "the capital of Arab media" in both 2020 and 2021. The Dubai Chamber is committed to embracing gaming as an important part of the future success of the tech industry in the area. Vice Chairman of the Dubai Chamber of Digital Economy Ahmad Bin Byat emphasised the numerous opportunities the Chamber is intent on creating for developers and gaming companies alike . "With an affluent, youthful, and gaming savvy population, the opportunities for local, global, and regional game developers is incredible. We need to work fast, decisively, and intelligently to create the right environment for all gaming sector companies to thrive. There's no reason why Dubai cannot become a regional – if not global – gaming industry hub." In order to become a key global gaming industry location, Dubai has kicked off its efforts through the l aunch of the DMCC Gaming Centre in support of its growth as a key industry player in the global sphere in 2022. DMCC, the flagship free zone in the emirate, is currently home to more than 50 gaming companies, with everyone from game developers to esports teams present there. This is a vibrant centre for creatives in the games industry to work together in an innovative, collaborative community focused on getting business done. In 2022, DMCC partnered with global VC firm Brinc to provide its members with access to $150 million in funding through accelerator programmes that will also be available to DMCC Gaming Centre members focusing on developing games on blockchain and web3 technologies. The CEO of DMCC reaffirmed the Centre's commitment to gaming by saying "As our roster of gaming companies expands rapidly and as we see more of our DMCC Crypto Centre members enter the blockchain gaming space, there is no better time to formalise our efforts by opening the DMCC Gaming Centre. Through this facility, we will solidify Dubai's position as a global hub for all forms of gaming and esports." Explore the magnificent city of Dubai! Dubai's been ranked one of Best Cities in the world by the World's Best Cities Report , and this is an unparalleled opportunity to make unforgettable memories and take your career to the next level in this glorious city. It's the definition of a forward-gazing city that's paving the way to the future. Whether you're looking to "ride an elevator to the top of the world's tallest building for a bird's eye view", take a dive into the deepest swimming pool in the entire world or make a bet in the most expensive horse race in the world, Dubai has something for you. The experiences this amazing city offers are second to none, and we're thrilled to share with you today some suggestions on what to do in your leisure time here. Step into one of the biggest malls in the world! The Dubai Mall  is an unmissable and unforgettable location boasting over 1,200 retail outlets and 200 dining experiences to enjoy. Step onto Burj Khalifa , one of the most iconic landmarks in Dubai and the tallest structure in the world at 160 storeys high. That's right, the world! It's also a development atop the Dubai Mall, so you can make a full day out of it! It's highly popular, so it's recommended you buy skip-the-line tickets ahead of time. No better way to explore Dubai than to observe it sky-high! Zipline through the Dubai Marina  either alone or with a buddy, and an installed camera available for purchase allows you to revisit the once-in-a-lifetime journey after. Observe the iconic Dubai skyline and unwind at the same time by taking a dip in the world's highest 360-degree infinity pool at the AURA Skypool . There's delectable food and drink options, and you can enjoy them with an unbeatable view of the Arabian gulf. For more ways to cool off during the summer, the world's largest waterpark is located in Dubai, and the Atlantis Aquaventure Waterpark is truly something you won't want to miss. From going on the world's tallest waterslide or sliding down a tube that goes through a shark-infested underwater lagoon, there's no experience quite like this one anywhere else! For even more underwater fun, you will want to check out The Lost Chambers Aquarium . It's the largest Aquarium in all of the Middle East and Africa and over 65,000 marine animals call this place home. Take a journey through the long lost city of Atlantis and come across sharks, eels, seahorses and piranhas at this majestic attraction. A must-see sight in Dubai is the imposing Jumeirah Mosque . Learn about Islamic culture by visiting one of Dubai's most famous landmarks. Visitors of all faiths are welcome to visit the Mosque to learn about the Emirati way of life and the religion, and the stunning architecture and intricate art is absolutely stunning. If you plan to pay a visit, please remember to be respectful of the location and dress modestly, as it is a place of worship. You can learn more about etiquette and visiting here. Visit where it all began for Dubai in Dubai Creek , the city's historic commercial hub that's like a flashback in Dubai's history to its old town. You can explore the canal on an abra boat ride for just one dirham or even enjoy a cruise dinner if you plan ahead of time, or perhaps plan ahead to visit one of the many fabulous restaurants there. It's a local favourite as well, so you can truly get immersed into the local culture here. Getting to Dubai Now that you're all registered for the Summit , how do you make sure that you're set to travel to the UAE? Over 50 countries don't actually require a pre-arranged visa to visit Dubai, but you'll want to be certain you know what the visa process is like for you way ahead of visiting this summer. Here's the rundown of what the process is for UK and American citizens – 30-day visit eligibility is available to United Kingdom and Northern Ireland and American passport-holders  - This means that you don't need to make any advance visa arrangements to visit the UAE. Simply disembark your flight at Dubai International and proceed to immigration, where your passport will be stamped with a 30‑day visit visa free of charge. If you're travelling to Dubai from somewhere else, be sure to check your country's visa requirements for travel to the UAE on the official Visit Dubai website . You can do so easily through entering your nationality details. The type of visa you're looking for to join us for the Summit this summer will be a Tourist visa. What's the culture like in Dubai? Expatriates living here far outnumber Emirati residents. Expats make up a whopping 88.52% of the UAE population, whereas nationals are only 11.48% of the population. While Dubai is a more Westernised city, do be mindful it is a Muslim country with aspects of traditional Arab culture. In order to safely and respectfully enjoy the incredible business opportunities and avant-garde attractions this gorgeous metropolis provides, these things to note are worth keeping in mind for Western visitors to Dubai. Dress code - It's worthwhile knowing that most expats dress just how they would back home, but when in doubt, modesty tends to be the best policy. Women are not required to wear headscarves of any sort, and so long as you stay within the central areas of Dubai, you will often see Westerners dressed in the typical clothing you'd expect in their home country. It's suggested for everyone to avoid overly tight clothing, low-cut tops, bare legs and midriff or exposing your shoulders.. The dress code is more strict when it comes to visiting mosques and temples, so if you plan to visit any religious establishment in the area, the dress code might require full-length sleeves and a head covering while you're there. Drinking - Yes, you can drink in Dubai . Alcohol consumption in Dubai is regulated, but it's allowed at licensed bars/clubs, most hotels, some restaurants and hotel rooms for visitors. You will often see Western visitors enjoying alcohol in designated areas, but being mindful that overt public intoxication is a criminal offence can help you avoid running into any trouble. Just book a taxi to take you back to your hotel when you feel yourself getting intoxicated. Another tip: You can easily find alcohol in Dubai, but it's often expensive and requires a licence to purchase, so making the most of Duty Free in the airport and taking it back to your hotel might be your best bet. Behave respectfully - No rude gesturing is tolerated in Dubai, and avoiding swearing is recommended as offensive language can be fined. Be aware that giving someone a thumbs up can be taken as the equivalent of raising your middle finger at them and shaking hands or eating with your left hand can be seen as impolite (it's used after going to the bathroom). You should also be mindful of touching. For religious reasons, most people in Dubai don't touch members of the opposite sex, so it's worth keeping this in mind. Note: This is just in case you're travelling with your spouse or partner, but keep in mind that in Dubai, holding hands as a married couple is socially acceptable, but Hugging and kissing in some public spaces is not seen as acceptable. Book your ticket now! See you in Dubai!
Brinc Investments
107 Investments
Brinc has made 107 investments. Their latest investment was in Altris AI as part of their Seed VC on December 12, 2022.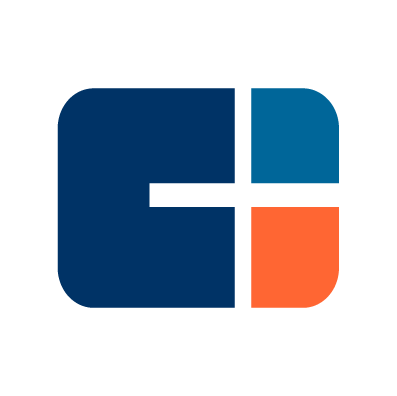 Brinc Investments Activity | Date | Round | Company | Amount | New? | Co-Investors | Sources |
| --- | --- | --- | --- | --- | --- | --- |
| | | | | | | |
| | | | | | | |
| | | | | | | |
| | | | | | | |
| | | | | | | |
| | | | | | |
| --- | --- | --- | --- | --- | --- |
| Date | | | | | |
| Round | | | | | |
| Company | | | | | |
| Amount | | | | | |
| New? | | | | | |
| Co-Investors | | | | | |
| Sources | | | | | |
Brinc Partners & Customers
10 Partners and customers
Brinc has 10 strategic partners and customers. Brinc recently partnered with Enterprise Singapore on April 4, 2023.
Brinc Team
11 Team Members
Brinc has 11 team members, including , .
| Name | Work History | Title | Status |
| --- | --- | --- | --- |
| | | | |
| | | | |
| | | | |
| | | | |
| | | | |
| | | | | | |
| --- | --- | --- | --- | --- | --- |
| Name | | | | | |
| Work History | | | | | |
| Title | | | | | |
| Status | | | | | |
Compare Brinc to Competitors
Discover the right solution for your team
The CB Insights tech market intelligence platform analyzes millions of data points on vendors, products, partnerships, and patents to help your team find their next technology solution.
Request a demo