Search company, investor...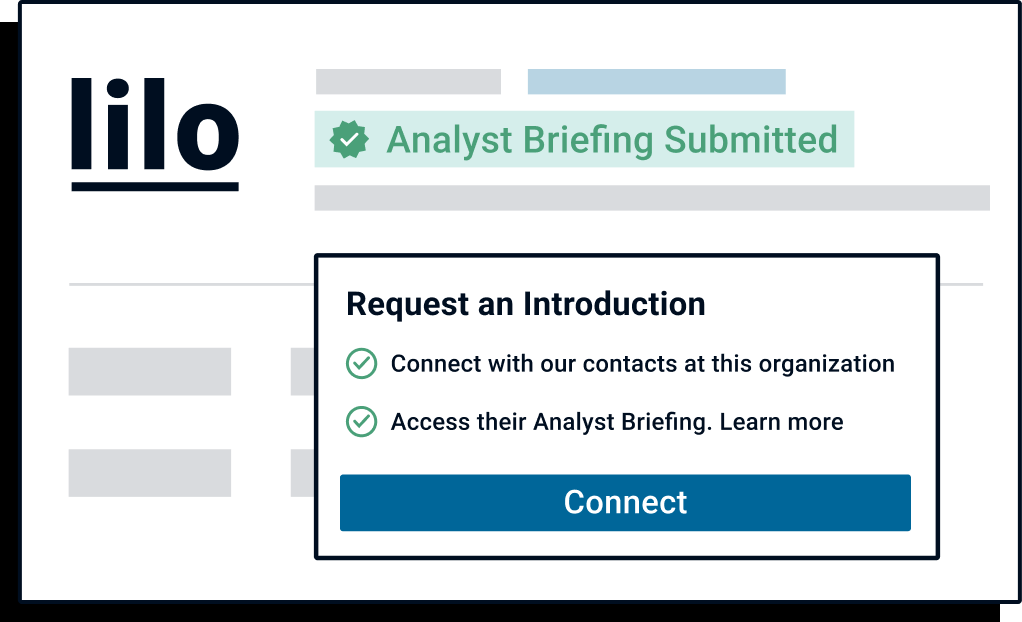 Want to inform investors similar to Brentwood Capital Advisor about your company?
Submit your Analyst Briefing to get in front of investors, customers, and partners on CB Insights' platform.
Latest Brentwood Capital Advisor News
HPE Miami 2023 | Driving Behavioral Health to New Heights
Apr 7, 2023
Dan Davidson, President, Galen Mental Health L.A. Galyon IV, Managing Partner, Brentwood Capital Advisors Michael Hacker , Partner, McDermott Will & Emery (Moderator) IN DEPTH Key takeaways included: The increase in demand for behavioral health services and the decrease in the workforce has pushed both investors and providers to focus on new models to deliver treatment. About 20% of Americans have some type of mental health condition. Suicide and overdoses were the highest they had ever been in 2022. While supply is trending upwards, there is a decline in the workforce. Sixty percent of US psychiatrists are over the age of 55 and 60% of US counties don't even have psychiatrists. There is also a shortage of staff, partly due to low wages and inflation. Social workers and board-certified behavior analysts are incredibly important in the industry, but their wages cannot keep up with the rising cost of living. There is an opportunity here to focus on good training resources and find ways to pay personnel a fair wage to attract a quality and numerous workforce. The behavioral health system today is set up to treat acute psychiatric patients while they are receiving care at a facility but not after they are released. This is in stark contrast to other fields of medicine where a patient receives acute care during their stay at a hospital and stepped-down levels of care after they leave. Psychiatry does not have an equivalent model with stepped-down care once a patient is released, which makes it difficult for these patients to see lasting or meaningful improvements. Companies are attempting to flip the paradigm from treating people who are acutely ill to preventing them from reaching that point in the first place. If companies and providers can find ways to unite different sectors and promote synergy, there can be a large positive shift in the system. Not only has telehealth changed the way behavioral care is delivered, but it also helped take away the stigma associated with mental health issues. However, telehealth does not completely replace the in-person provider, and thus providers must focus on how to best integrate both virtual and in-person care delivery systems. Both venture capital investment and the provision of virtual healthcare have been a huge part of removing the stigma surrounding mental health. The virtual delivery of behavioral healthcare has greatly expanded its outreach to include a wider audience. Today, obtaining behavioral services from the comfort of one's home has become more accessible to the general public. Portfolio companies are also interested in pushing into the digital delivery of healthcare. In terms of investment, if a company has invested in technology and data research, this can be seen as an attractive addition that makes the company desirable when selling. Investors have not seen many digital-only platforms entering the market. Many virtual companies are now trying to extend to in-person services or are trying to partner with larger in-person providers. There are several challenges in the traditional third-party payor model in the mental and behavioral health sector, but private equity investments and virtual healthcare are working to address these challenges. The traditional third-party payer model often limits coverage for mental and behavioral health services, which can make it difficult for patients to access the care they need. Even when mental and behavioral health services are covered, patients may still face high out-of-pocket costs. Mental and behavioral health providers are often reimbursed at lower rates than providers in other specialties, which can discourage providers from offering these services. For example, reimbursement rates for in-network psychotherapy are around $20 to $30 but the actual cost of a psychiatrist can start at upwards of $100. Private equity firms can address these challenges in different ways, starting with investing in technology. Firms can invest in technology solutions that streamline administrative tasks, such as preauthorization and claims processing. These solutions can reduce the administrative burden on providers and allow them to spend more time providing care. Additionally, private equity firms can acquire existing mental and behavioral health providers and invest in their expansion to improve access to care for patients. This can also help to address the shortage of mental and behavioral health providers in certain areas.
Brentwood Capital Advisor Partners & Customers
1 Partners and customers
Brentwood Capital Advisor has 1 strategic partners and customers. Brentwood Capital Advisor recently partnered with Cornerstone on April 4, 2014.