Search company, investor...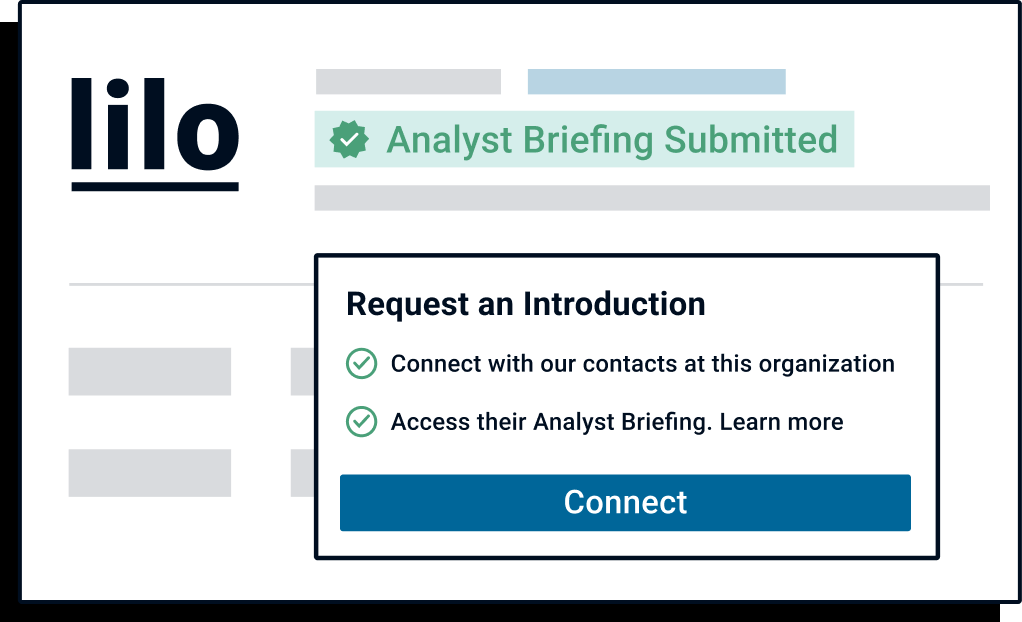 Want to inform investors similar to Boomerang Catapult about your company?
Submit your Analyst Briefing to get in front of investors, customers, and partners on CB Insights' platform.
Latest Boomerang Catapult News
Traverse City biotech sector gains traction as startups relocate for work-life balance
May 5, 2023
HealthBio is in the process of spinning off from IncellDx Inc., a Silicon Valley biotech. Or, as Jeff Rynbrandt, the CEO of MediCool Technologies Inc., a biotech spinoff from research at the Mayo Clinic in Rochester, Minn., now headquartered on Front Street, Traverse City's main downtown thoroughfare, put it: "Why not just move where you want to vacation? This is a great place from a company perspective. "Or Jim Millar, the CEO of Atterx Biotherapeutics Inc., a transplanted company from Madison, Wis., who on another day in early April was awaiting delivery of a stand-up desk for his new headquarters in 20Fathoms. For years, his family spent summers at their home on Crystal Lake while he stayed in Atlanta and helped run a private equity firm. In the COVID summer of 2020, Millar stayed in northern Michigan with his family. "I was keeping an eye on the entrepreneurial ecosystem that was thriving here. It was a strong ecosystem. I was fascinated by what was happening here." After he joined Atterx, a spinoff from the University of Wisconsin, in January 2022, he decided he would officially move Atterx, an early-stage biotech that has licensed two compounds to fight antibiotic-resistant infections, focusing on urinary-tract infections in patients on catheters in hospitals, to Traverse City. "COVID taught us we don't have to be within four feet of each other to work together. I was drawn to what Casey has built here," said Patterson, a native of Chicago who grew up spending his summers on Crystal Lake, near Frankfort. "I spent the last 20 years thinking, 'How can I make what I do work in Traverse City?' We're starting to build a critical mass here. It's not hard to get people to move to Traverse City." "Casey" refers to Casey Cowell, who in 2018, along with member of the Traverse City-based Northern Michigan Angels, raised $500,000 to launch 20Fathoms, named for the clarity of the water in Traverse City's east and west bays, a fathom being equal to 6 feet. As a kid growing up in Detroit, Cowell played hockey with Gordie Howe's kids, Mark and Marty, and was the goalie on teams that won four youth national championships. While the Howes turned professional, he went to the University of Chicago, got an economics degree and founded U.S. Robotics in 1976 when he was 23. It went on to become the dominant maker of computer modems in the world, created the Palm Pilot, went public in 1991 and was sold to 3Com Corp. in 1997 for $6.6 billion. In 1996, Crain's Chicago Business named Cowell as its executive of the year, and Business Week magazine named him one of the top 25 company managers in the world. In 1991, Cowell and his wife bought a summer home in northern Michigan and eventually retired there. In 2016 Cowell founded Boomerang Catapult LLC to invest in area startups, helping diversify an economy that had been based on wine tours, beaches and golf in the summer and skiing and snowmobiling in the winter. "It's interesting. Ten years ago, most of the venture investment in the state was in Southeast Michigan. It was rare to see any investment go to northern Michigan," said Frank Urban, a senior venture associate with both Red Cedar Ventures and Michigan Rise, two investment entities affiliated with Michigan State University. "Companies are locating based on lifestyles, especially after COVID. People got used to working remotely and now they want to work in places like Traverse City," he said. Michigan Rise joined the funding round that brought Atterx to Traverse City. "Atterx has taken a really novel approach to solving a pervasive issue: catheter-associated infections in hospitals," said Michigan Rise's Matt Okoneski. another senior venture associate with both Red Cedar Ventures and Michigan Rise. Okoneski said MediCool soon may become another of their portfolio companies. "We're pretty far along in the due diligence process. I expect we'll be able to close on an investment soon," he said. "It's exciting to see such a promising technology come from such a recognized institution around the world." Previously, the East Lansing-based funds invested in two other area companies — Promethient Inc. of Traverse City and FirstIgnite Ltd. of Elk Rapids. Promethient was launched in 2017 after getting a seed investment from Boomerang Catapult. Promethient uses graphene, a single layer of carbon atoms arranged in a hexagonal lattice, to make energy efficient solid-state heating and cooling materials. In 2018, the company got what it described as a large though undisclosed equity investment from Faurecia Ventures, the investment arm of Nanterre, France-based auto supplier Faurecia, which now operates as Forvia in the U.S. FirstIgnite uses artificial intelligence to help university researchers find corporations with problems their technologies can help solve. It has a database of more than 5 million academics and connects tech transfer offices at universities with corporate relationship offices. "Bruce Patterson, Jim Millar and Jeff Rynbrandt recently arriving in Traverse City cements a health sciences cluster," said Cowell. "Getting IncellDx and Atterx here and pushing to further launch MediCool greatly expands and empowers this economic community. It can now much more effectively attract people, companies, capital, do start-ups and spin-offs. Game on. That's why we're in this." Here's a bit more on the three companies he mentioned: HealthBio Therapeutics Patterson is a 1985 graduate of the University of Michigan with a bachelor of science in molecular biology and microbiology; got his M.D. in virology from the Feinberg School of Medicine at Northwestern Medicine and was chief resident of pathology at Northwestern Memorial Hospital; was an associate professor and director of diagnostic virology at the Stanford University School of Medicine in California from 2003-2011; and from 2009 has been the CEO of IncellDx Inc., a small research and treatment company using something called single-cell diagnostics to treat cancer, immuno-oncology, and infectious diseases such as long-COVID. The website healthrising.org describes Patterson as "a juggernaut in the long-COVID treatment realm." In early April, he was in the process of spinning HealthBio out from IncellDx, had moved full-time to Frankfort west of Traverse City and had been meeting with potential investors, including Boomerang Catapult and the Northern Michigan Angels. Boomerang participated in a $3 million convertible note Patterson is raising to help fund the company while it meets with potential equity investors. In addition to his undergraduate work at UM, Patterson has long had professional ties to the Ann Arbor community. At Incell, he both bought diagnostic equipment from and sold reagent chemicals to HandyLab Inc., a 2000 startup funded by future Michigan governor Rick Snyder. And he also bought equipment from and sold reagents to Accuri Cytometers Inc., a maker off flow cytometers for cell analysis by biotech researchers. Patterson said IncellDx began developing biomarkers in January 2020 for COVID after a visitor to China returned to California with the disease. "We were the first to discover that long-COVID has chemical signatures that are different from COVID," he said. The plan is to combine two current generic drugs, maraviroc and atorvastatin, into a single compound to treat long-COVID. IncellDx currently has three patents issued and five pending that cover using the generic drugs that would be assigned to HealthBio. Maraviroc is the generic name of Selzentry, a prescription medicine approved for the treatment of HIV infection that helps improve immune response. Atorvastatin is the generic version of Lipitor, a drug that lowers cholesterol. IncellDx has 24 employees. Patterson said it is unsure, yet, how many will become HealthBio employees. He said he expects HealthBio to have about 24 employees in a year, some from new hires. He said the plan is to sell IncellDx in the next few months. "There's a lot of interest in buying Incell," he said. Patterson is in discussions with the U.S. Food and Drug Administration about trials needed to get approval for the compounded medicine. He declined to discuss details of possible trial requirements while discussions are underway, but because they involve drugs already approved for safety and efficacy, trials are expected to involve far fewer patients, less time and less expense than trials for a new drug. Patterson said he hopes to begin trials before the end of the year. He said he hopes to find a Michigan company to manufacture HealthBio's drug compound. "We have every intention to go to market ourselves. We're not doing this to sell the company. The interest is to build it and run it." MediCool Technologies Inc. MediCool, a spinoff from the Mayo Clinic in 2015, makes a small defibrillator that cools heart tissue to help end episodes of atrial fibrillation (A-fib). Rynbrandt joined the company as president and CEO in 2019 after 14 years in a variety of leadership positions at Guidant LLC, a business unit of Boston Scientific Corp. A 1993 graduate of West Point, after serving six years as a paratrooper in the U.S. Army, he got an MBA from the Eli Broad College of Business at Michigan State University. "I wanted to work for a startup," said Rynbrandt of his decision to leave Guidant in 2016 to join Marlborough, Mass.-based CardioFocus Inc., a medical device company developing laser-based treatment for atrial fibrillation as vice president of sales. "I didn't want to be a guy saying, 'Let's find another three cents in operating margin.'" MediCool was awarded a Phase I small-business innovation research grant of $250,000 in 2017 from the National Science Foundation and a Phase II grant of $750,000 in 2018. The company also raised a funding round of $750,000 from friends and family in 2020, negotiated a convertible note of $1 million in 2021 and began raising a $2 million round last year. Rynbrandt said the company has raised more than half of it, with Mayo Ventures, the investment arm of the Mayo Clinic, the largest shareholder. The NSF grants were to show that cooling works to stop A-fib in animals. Rynbrandt said the company hopes to submit plans for human trials to the U.S. Food and Drug Administration by the end of the year. The plan is to use its devices to stop A-fib on patients during open heart surgery and to treat patients outside the hospital setting who are prone to A-fib by attaching an external lead that cools an implanted defibrillator. MediCool is currently conducting patient trials in Argentina. Now, the standard treatment for A-fib is to administer a shock. "The advantage of cold versus shock is, anyone who has been shocked for A-fib, it's super painful. When I was at Guidant, we had a defibrillator that used lasers, but it was too painful and we had to abandon it." MediCool, which has received two U.S. patents and has four more in process, has four full-time employees and two part-time employees. Ethan Cox, an engineer, is also in Traverse City. Rynbrandt is hiring another engineer who will be based in Traverse City, too. The company's chief technology officer is Dr. Paul Friedman, the head of cardiology at the Mayo Clinic. The chief medical officer is Dr. Sam Asirvatham, a cardiac electrophysiologist at Mayo. They are the company's two co-founders and will remain at Mayo. Rynbrandt was working remotely for MediCool out of his home in Maryland when COVID hit. He'd previously bought some property and a cabin in Kalkaska, a northern Michigan county east of Traverse City, and his four kids loved visiting it. "After COVID hit and the kids weren't in school in Maryland, I thought, 'Why not just move where you want to vacation?' This is a great place from a company perspective. I live a few minutes from the airport, and it's only a 45-minute flight to the Twin Cities." He worked out of his house in Traverse City when he first arrived, then through the help of Cowell found an office in downtown Traverse City. Rynbrandt said feasibility trials for the FDA will take two years, with premarket approval trials to take three more, with final approval to go to market if things go well in 2028. He said that during the premarket approval process, the company will likely be a target for acquisition and the plan is to sell it. Atterx Biotheapeutics Inc. Millar, Atterx's CEO, grew up in Virginia, then went to graduate school at the University of Chicago to get his MBA. "I planned to spend two years in Chicago, then go back east and do investment banking." His girlfriend, Laura, now his wife, told him about her family's summer home on Crystal Lake in northern Michigan. "All I'd seen of the Midwest was the south side of Chicago and Gary, Ind., he said. One Memorial Day, they drove north. "I couldn't believe the beauty," he said. Soon, they would own a home there, too, and his wife and kids would spend the summers up north while he remained in Atlanta, where he had a variety of executive positions in private equity and consulting, some of which he still maintains despite moving to Traverse City. He has been a principal in the Vine Group, a private equity firm, since 1998, and a principal in CVG Advisors, helping clients sell their businesses, since 2017. In January of 2020, Millar became interim executive officer at Roswell, Ga.-based CorMatrix Cardiovascular Inc., whose technology targets cardiac-tissue regeneration. After CorMatrix recruited a permanent CEO, he joined Atterx, whose name comes from the Latin word attero, meaning to destroy, weaken or impair. Millar had been on the board of Atterx. JAM Capital Partners, a private-equity firm based in St. Simons Island, Ga., had been an investor in both CorMatrix and Atterx. Atterx has licensed two drugs to help fight antibiotic-resistant infections, primarily urinary tract infections during catheter use in hospitals. The World Health Organization has named antibiotic-resistant bacteria as the No. 1 health issue in the world. One drug is licensed from the Baylor College of Medicine, the other from the University of Wisconsin. Atterx has three U.S. patents of its own and 14 international patents, in Europe, Canada, Japan, China and Australia. Millar said the company hopes to begin combined Phase 1 and Phase 2 U.S. Food and Drug Administration trials in the fourth quarter this year. He said he closed on a funding round in January of $2.2 million, including Boomerang Catapult, Michigan Rise and the Northern Michigan Angels, and hopes to finish raising another $1.3 million by the end of June. Atterx has three full-time employees. Millar is the only one in Traverse City but he said the plan is to hire some microbiologolists from state universities and build out its own research space in the area next year. ByTom Henderson
Boomerang Catapult Investments
12 Investments
Boomerang Catapult has made 12 investments. Their latest investment was in Hybrid Robotics as part of their Seed VC on March 3, 2022.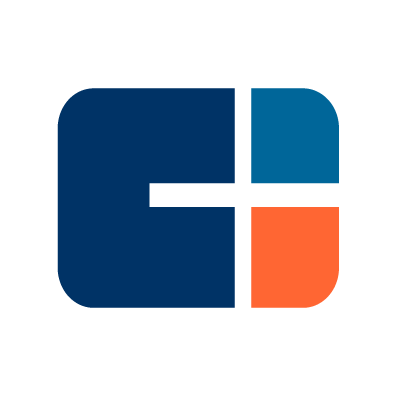 Boomerang Catapult Investments Activity | Date | Round | Company | Amount | New? | Co-Investors | Sources |
| --- | --- | --- | --- | --- | --- | --- |
| | | | | | | |
| | | | | | | |
| | | | | | | |
| | | | | | | |
| | | | | | | |
| | | | | | |
| --- | --- | --- | --- | --- | --- |
| Date | | | | | |
| Round | | | | | |
| Company | | | | | |
| Amount | | | | | |
| New? | | | | | |
| Co-Investors | | | | | |
| Sources | | | | | |
Boomerang Catapult Portfolio Exits
1 Portfolio Exit
Boomerang Catapult has 1 portfolio exit. Their latest portfolio exit was Naveego on February 22, 2021.
Date

Exit

Companies

Valuation

Valuations are submitted by companies, mined from state filings or news, provided by VentureSource, or based on a comparables valuation model.

Acquirer

Sources
| | |
| --- | --- |
| Date | |
| Exit | |
| Companies | |
| Valuation | |
| Acquirer | |
| Sources | |