Search company, investor...
Are you an investor?
Submit your portfolio details now to be considered in our investor rankings.
Latest Bobby Epstein News
Formula One Promoter Bobby Epstein Explains F1 Success, And Why IndyCar Is Not At COTA
Dec 29, 2022
I have been chasing race cars since the first Michigan 500 in 1981. Got it! Got it! Got it! Corbis via Getty Images When Bobby Epstein created Circuit of The Americas (COTA), he envisioned a first-class racing facility that could host Formula One and IndyCar events. He realized his dream by bringing Formula One to COTA beginning in 2012 and was successful in landing an IndyCar race in 2019. IndyCar was back on the schedule for 2020, but when the COVID-19 Pandemic shut down professional sports around the world in March 2022, the race was canceled. IndyCar has never returned to COTA, which now hosts a highly successful NASCAR Cup Series race in its place beginning in 2021. The Formula One race has grown from 100,000 spectators in 2012, to 440,000 fans over three days in the "Drive to Survive" Era of F1 in the United States the past two years. Compare that to the 35,000 or so fans that came out for the only NTT IndyCar Series race at COTA in 2019. AUSTIN, TX - MARCH 24: Colton Herta (88) of Harding Steinbrenner Racing driving a Honda celebrates ... [+] his first win at 18 years of age following the IndyCar Classic at Circuit of the Americas on March 24, 2019 in Austin, Texas. (Photo by Ken Murray/Icon Sportswire via Getty Images) Icon Sportswire via Getty Images I had a chance to ask Epstein on the EPartrade Race Week Webinar recently why IndyCar didn't work at COTA and if he has hopes to one day bring the series back to his spectacular facility. "We would be happy to do business with IndyCar in the future," Epstein told me. "One thing about a venue this large is it is very expensive to open the gate. You don't simply open a grandstand and people can come into it. "The expectation here is, 'I want to see Turn 11 and it's a mile-and-a-half away.' From a logistics standpoint, we are probably by far the most expensive venue to open. "It's a matter of how many tickets you can sell and if IndyCar can sell enough tickets to come to Austin. MORE FOR YOU "Are we the theater, or are we building the sport? It's not our job to build the sport or the fan base. As much as we would like to, it's not our job and we don't have the budget for that." Epstein said he loves IndyCar and is a huge IndyCar fan. He grew up in Indianapolis and collecting cups from the race as a youth because it had all the past race winners on it. "I'm a huge IndyCar fan," Epstein said. "I would love to see them back here. The numbers just have to work." Creating a great "Theater" Epstein's philosophy has evolved in many ways since the track went from an idea in 2009, to a Formula One venue in 2012, to the outstanding success COTA has experienced the past two years. "We are a venue, we are a theater," Epstein said. "It took us years to really realize that. Our job is to put on a great event; it's not our job to put on a great show. We must do things right for the fans and put on a facility that works and makes it easy for them to get around and where the fans don't have to wait hours for food. "We think our team did the best job it has ever done this year for Formula One." After each year's Formula One United States Grand Prix in November, Epstein meets with his staff and looks ahead to next year's USGP and what mistakes can be corrected. "Our list after this year was much shorter than it ever was," Epstein said. But it took years for COTA to become a booming success, rivaling the Albert Park Circuit in Melbourne, Australia for drawing the largest crowds in Formula One history. Those two venues are attempting to become the first in F1 history to draw crowds of over 500,000 spectators for a three-day Formula One Grands Prix in the future. "That's a great challenge," Epstein said. "We hope to get their first. We could have sold that many tickets if we had the infrastructure to get that many people in. The state realizes that all we need is wide roads. "Let's get to 500,000 fans over three days. We're up for that." AUSTIN, TEXAS - OCTOBER 23: The start during the F1 Grand Prix of USA at Circuit of The Americas on ... [+] October 23, 2022 in Austin, Texas. (Photo by Peter J Fox/Getty Images) Getty Images Those are extremely lofty goals for COTA. When it opened, the facility was an idea that many people thought would never work from a business standpoint. "When we got involved, we looked at it two-fold," Epstein recalled. "The first was, can this make money? You must make a profit to sustain the business. "The second was, what can this do for our community in Austin and in Texas. "We had to build an event." Epstein and COTA formed a partnership with the State of Texas, which gave a reported $28 million per year to the facility to attract and maintain a Formula One United States Grand Prix at COTA. The state viewed it as an investment in tourism for Texas by gathering international publicity for the trendy, often quirky, capital city of the Republic of Texas. It is an entertainment city featuring live music, outstanding restaurants featuring the official cuisine of the Texas Hill Country – Barbecue. AUSTIN, TEXAS - NOVEMBER 02: P!nk performs in concert during the Formula 1 United States Grand Prix ... [+] at Circuit of The Americas on November 2, 2019 in Austin, Texas. (Photo by Gary Miller/Getty Images) Getty Images Despite the investment, COTA struggled financially in the beginning, even with the large crowds that came to the United States Grand Prix. "Early on, I was and investor, a cheerleader and a believer in this," Epstein said. "It wasn't until five years ago, I really jumped in from an operator's standpoint. "In building an early team, we looked at his as a race and hired people who were fans of the sport. What we should have done, and we have done since, is look at this as an event. "We are building advocates, but we are not building the sport." Whose job is it, anyway? Epstein has interesting philosophy, that may seem controversial at first, but once it is properly analyzed, makes tremendous sense from a business standpoint. "It took us a while to realize this," Epstein said. "Whose job is it to build the sport? It's similar to a movie theater. Whose job is it to promote the movie? Is it Hollywood? Or is it the local theater? "We don't have the wherewithal and the budget to build the sport, so we had to build an event and create advocates one at a time. By putting on a good event, we built an audience that allowed us to get to 400,000 fans." There have been some challenges. From the blazing sun that has baked spectators in the past, to one year when torrential rain flooded the circuit, making it miserable for spectators and teams alike, COTA had to overcome adversity. "We obviously made mistakes early on," Epstein said. "After you have a first-year event, you think you have something spectacular and think you will build that wave, but after the third and fourth year, you find out if you have people just checking it out and did it once, or are they really interested in coming back? "We found in Year 3 and Year 4 that the number of pure fans we had for the sport wasn't going to sustain us to get to Year 10." Epstein and his team dug in to change their thinking and the way COTA was operated. Epstein wanted to find a way to get a race fan to bring non-fans to the sport to help create fans. They needed to go from two tickets per transaction to three. That included people coming for entertainment, more than F1. COTA has a music venue with a contract with Live Nation for 30 shows a year. The Taylor Swift concert and The Weeknd was a milestone moment for the United States Grand Prix at ... [+] COTA in 2016. COTA Photo In 2016, Epstein decided to bring huge names such as Taylor Swift to perform one night, and The Weeknd the next night before the United States Grand Prix. Epstein indicated COTA was highly criticized by racing purists to bring in the headliners for an F1 race. They looked at it as an insult. Instead, it gave Formula One fans reasons to bring their families to the race. That created more fans and more advocates for the United States Grand Prix. "Taylor Swift was a big turning point because it brought in a younger audience," Epstein said. "We created something where if you are not a race fan, you are going to have something you enjoyed that day and gave you reason to go. "In 2018 and 2019, we saw the numbers grow before the Pandemic hit." Drive to Survive Started a Boom for Formula One The COVID-19 Pandemic created a marketing phenomenon, though. Because most of the world was shut in their houses, streaming platforms became popular ways to be entertained. Netflix It created the biggest surge of interest in Formula One in United States history. Prior to that, COTA was the only Formula One venue in the United States. A USGP in Miami was added in May 2022 and next year, a spectacle on The Strip of Las Vegas will give the United States its third USGP in one season on Thanksgiving Weekend. The United States will be on the only country on Earth with three events on the Formula One World Championship schedule. "It's a much younger crowd and we can attribute a lot of that to Netflix," Epstein said. "It made it to people's living rooms, and we have seen a shift in audience that is much younger with more females. "People young at heart want the same thing people young in age want." Engaging the Community Epstein's goal was to program events year-round and give reasons for people to come COTA every month, or even every day. COTA has a Winter Festival of Lights drive through that has over 100,000 people drive through from the end of November until New Year's Day. They spend time on the circuit with family and friends and see an incredible light show. COTA has turned its main exhibit area in the grand plaza to a Winter Wonderland featuring kids rides, food and fun. "What we focus on is what are we going to do today? What are we going to do to stay relevant and stay attached to our community," Epstein said. "A large part of our support comes from Austin and from our neighbors. We really want to make sure they find something to do all the time." There is a strong focus on creating recreational activities to people who are curious about racing and about COTA. Its karting track is booked up for months in advance. Over 1,000 bicycle riders hit the track every Tuesday night to pedal around the circuit. For the Formula One fan, Epstein and the State of Texas designed a race course that features the topography of the area, giving fans spectacular sightlines of most of the race course. They combine some of the great features of other circuits around the world to give the F1 drivers reason to love racing at COTA. "We are built for racing, and we are built for Formula One," Epstein said. "Where people thought we were straying away from the racing when we brought in entertainment, we are now the closest thing towards pure racing and having the true circuit and focusing on the race fan," Epstein said. "There is no place that challenges the drivers like this and no place you can view the racing like this so that allows us to stand out. "It's great when people emulate what we are doing," Epstein said. "We were lucky because we have 1,300 acres and the hills and the grass and the room to spread out and land was inexpensive when we did this. "There are some good things to borrow from here." Red Bull's Dutch driver Max Verstappen races during the Formula One United States Grand Prix at the ... [+] Circuit of The Americas in Austin, Texas, on October 24, 2021. (Photo by Jim WATSON / AFP) (Photo by JIM WATSON/AFP via Getty Images) AFP via Getty Images
Bobby Epstein Investments
1 Investments
Bobby Epstein has made 1 investments. Their latest investment was in Verb as part of their Seed on June 6, 2015.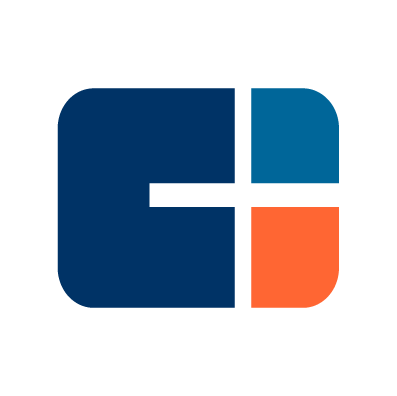 Bobby Epstein Investments Activity | Date | Round | Company | Amount | New? | Co-Investors | Sources |
| --- | --- | --- | --- | --- | --- | --- |
| | | | | | | |
| | |
| --- | --- |
| Date | |
| Round | |
| Company | |
| Amount | |
| New? | |
| Co-Investors | |
| Sources | |
Loading...