Search company, investor...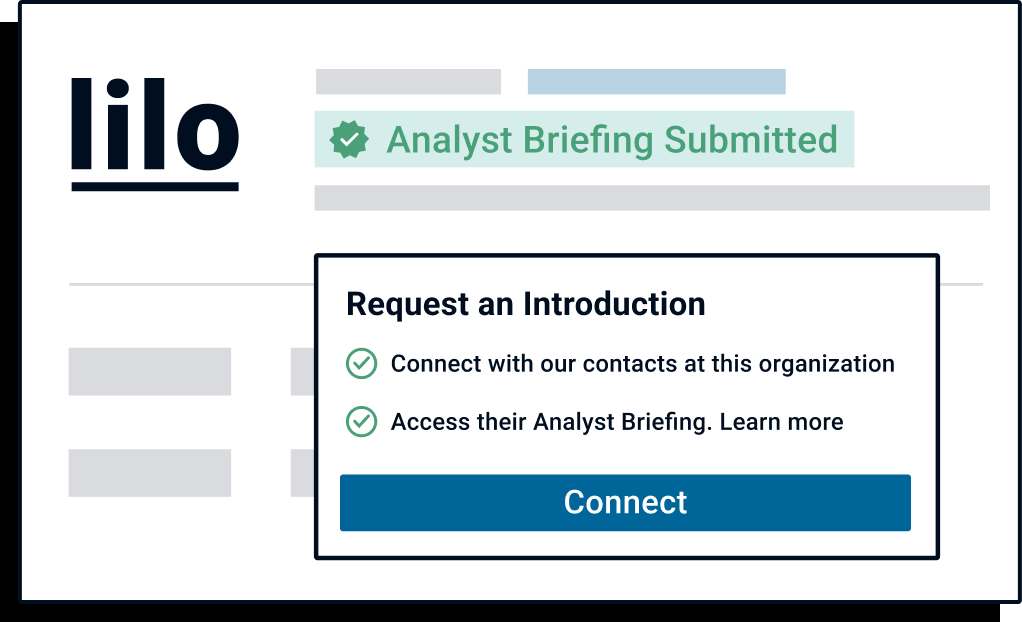 Want to inform investors similar to Bharat Founders Fund about your company?
Submit your Analyst Briefing to get in front of investors, customers, and partners on CB Insights' platform.
Latest Bharat Founders Fund News
Funding alert: Tech startups that raked in moolah this month
Aug 18, 2023
SHARE The Tech Panda takes a look at recent funding events in the tech ecosystem, seeking to know where the cash is flowing. Startup: Bureau Led by: GMO VenturePartners Fraud and identity decisioning platform Bureau raised an additional $4.5m from GMO VenturePartners, GMO Payment Gateway, and existing investors to complete its series A funding round at $16.5m. With the completion of the latest round, total funding for the startup has reached $20.5m to date. "We founded Bureau to build a single source of digital trust, " said Ranjan R Reddy, CEO and founder of Bureau. "Our identity decisioning platform is purpose-built to orchestrate massive, disparate data to recognise, structure, and amplify risk signals in milliseconds so that customers can reach an absolute decision in real time. The outcome is material. Working with us, companies know who their consumers are, who they say they are and that they have good intentions, while consumers know their digital identities and privacy are safe and secure." Looking at the current fraud scenario, Ryu Muramatsu, Director/Founding Partner at GMO VenturePartners Inc. stated, "Ranjan and his team have displayed vision-market fit and have demonstrated the credentials it takes to succeed in the fraud and risk mitigation space. We are honoured to back them and partner with them to take their identity decisioning platform for fraud prevention and compliance management globally. As an investor on both debt and equity sides, it's clear to us that Fraud prevention is a key priority for Fintechs today and Bureau is in a great position to become the market leader in this space." Startup: Dusminute Led by: Inflection Point Ventures Hyperlocal grocery-store and managed services company Dusminute has raised Rs 11.5 Crores in a bridge round led by Inflection Point Ventures. The funds will be utilized to drive Dusminute's growth in Bangalore. The round has seen participation from multiple existing investors and industry veteran angel investors syndicated by an angel investor and banker Bandana Kankani. Madhukar Bhardwaj, Sr. Vice President, Inflection Point Ventures, says, "DusMinute is aiming to take quick commerce a notch higher by leveraging an omni channel approach. It blends the best of both worlds, of a quick-commerce operator as a quick delivery provider and the convenience and healthy unit economics of a neighbourhood kirana store. In-society stores make customers more comfortable in buying and exchanging products and the home delivery provided adds convenience with a familiar touch of kirana stores. We believe such a hybrid model has the potential to emerge as a good alternative to users and will establish itself as a recognizable brand in coming times." Dusminute plans to expand its operations to the top 7-8 cities in India, leveraging its successful foundation and meeting the growing demand for convenient grocery solutions within apartment complexes. Apoorva Mishra, CEO, Dusminute says, "Omni channel is the future of retail and it's here already. Dusminute redefines both the offline and online experience for its consumers. This investment will help us to scale up in Bangalore and turn operationally profitable within the coming months. We want to capture a key market like Bangalore, build a profitable business and then enter newer markets in India." Startup: Metabook XR Led by: We Founder Circle EvolveX accelerator, a startup accelerator spearheaded by a global community of successful founders & strategic angels We Founder Circle (WFC), has announced its recent investment in Metabook XR. It is one of the standout startups from EvolveX's Cohort 2 launched in September 2022. The Seed funding round curated by EvolveX, along with WFC, attracted a stellar lineup of Marquee Angels such as Bhawna Bhatnagar, Neeraj Tyagi, Vikas Aggarwal, Gaurav Singhvi, Amit Tyagi, Dr. Navneet, Amit Prakash, among others. Metabook XR is solidifying its position as an emerging brand in the educational technology sector. The brand raised its previous round in May 2023 from a group of Angels. Bhawna Bhatnagar, Co-Founder of EvolveX affirmed "We are proud to join forces with Metabook XR and contribute to their innovative efforts in revolutionizing education through immersive VR and AR learning content. The vision and passion of the Metabook XR team resonate deeply with us at EvolveX. By providing both capital and invaluable business insights, we are confident that our partnership will fuel their growth and expand their reach, empowering students with immersive educational experiences. We are excited to be a part of their journey and look forward to witnessing the transformative impact they will make in the education industry." Ashish, Co-Founder of Metabook XR said, "It has been a fantastic journey with EvolveX. EvolveX, along with the support of other angels, not only provided capital but also brought invaluable business wisdom and a much-needed network. Their unwavering support is helping us grow every day. We extend our heartfelt thanks to EvolveX and the incredible team behind this program for their unwavering support." Startup: EVINDIA Led by: We Founder Circle EvolveX accelerator, a startup accelerator spearheaded by a global community of successful founders & strategic angels, We Founder Circle (WFC), has announced its recent undisclosed investment in a Pre-Seed round of EVINDIA, an influencer-driven social commerce platform for EV two-wheeler buyers. The investment was led by EvolveX Accelerator, with prominent investors including Neeraj Tyagi, Gaurav VK Singhvi, and Vikas Aggarwal, who demonstrated their unwavering faith in EVINDIA's innovative concept. The successful pre-seed funding round laid a solid foundation for EVINDIA's growth, allowing them to further enhance their offerings and expand their operations. The raised funds will be strategically allocated towards product development, business expansion, supporting the community, and building a creator economy. Bhawna Bhatnagar, Co-Founder of EvolveX, expressed her affirmation, stating, "EV is an emerging sector in India with 2-wheeler driving bigger pie in it. Platform like EVINDIA bringing lot of innovation for the consumer to make their firm decision of buying their first 2-Wheeler. Tarpan Vyas and his team have demonstrated exceptional vision and expertise in creating a platform that simplifies and enhances the EV ownership experience. At EvolveX, we firmly believe in their potential to make a significant impact in this space". On the fundraise, Tarpan Vyas, Founder and CEO of EVINDIA affirmed "We are deeply gratified by the unwavering trust shown by one of India's prominent investors during the idea stages of our journey. Being alongside their esteemed portfolio of EV startups is truly inspiring, and their unwavering support over the past year has been pivotal in our transformative 0 to 1 journey. As we embark on the next phase of EVINDIA, we eagerly rely on their continued guidance and backing." Startup: Beyobo Led by: Inflection Point Ventures B2B commerce enabler Beyobo has raised Rs 5.5 Crores in a Pre-Series A Round led by Inflection Point Ventures. SAN Angels, Indian Angel Network and Hyderabad Angels also participated in this round, along with several other individual angels. The funding round was initiated by CENSIE Capital Partners, who acted as the investment bank for the transaction. The company plans to use 25% of the funds towards technology enhancement, 35% to supply enhancement, and the remaining 45% will be utilized for demand generation. Vikram Ramasubramanian, Partner, Inflection Point Ventures, says "The market  for international Brands has seen a sharp rise due to deeper penetration of social media which has removed proverbial boundaries between large metros and tier 2 and 3 cities. The consumers are on a look out for premium and genuine international brands and Beyobo is helping such brands making inroads and opening new markets for them. We believe B2B online commerce is just beginning to unfold in India and it will see many new and disruptive models with Beyobo taking the lead." Anil Agarwal, Co-founder & CEO, Beyobo says, "As CEO of BEYOBO, I've seen B2C businesses dominate the last decade, but now we focus on digitalizing B2B operations. Cross-border transactions pose challenges, so we've developed three engines for non-linear growth. Our deep understanding of major Asian countries empowers us, and we're ready to embrace the promising road ahead. The IPV team and their investors prove to be not just valuable in terms of providing funds, but also offer indispensable support in terms of ideating & brainstorming, providing real time feedback and sharing business connects. Moreover, Anil confidently asserts that BEYOBO has already laid out a blueprint for building a multibillion-dollar company." Startup: Bidso Led by: DeVC & Angel Investors Bidso, a technology-led product procurement platform, has raised $1.5mn in their recently held funding round. The funding was led by PeerCapital with a $1.2mn investment as part of the seed round & a pre-seed amount of $300k by DeVC and Angel Investors, including Mohit Sadaani (The Mom's Co.), Nishit Garg (Partner- RTP Global), OfBusiness Founders Fund, Saurabh Jain (CEO – Livspace), Revant Bhate (CEO – Mosaic Wellness) and others respectively. The funds raised will be primarily allocated towards expanding geographies and demand channels, enhancing Bidso's curated network of manufacturers, and building out the technology stack, including a quality adherence module for manufacturers and a product configuration engine for buyers. "Through our investment in Bidso, a remarkable tech-enabled platform connecting manufacturers to brands, we are empowering businesses to optimize their supply chains like never before. Bidso's innovative solutions unlock efficiency, transparency, and cost savings, propelling brands towards success. We are thrilled to support Bidso's transformative journey, revolutionizing the way brands source and grow in today's dynamic market." said Ankur Pahwa, Managing Partner at PeerCapital. Vivek Singhal, Co-founder, Bidso, said, "Our focus is to help brands rapidly expand their portfolio and enable the creation of new brands in the categories we operate. We are glad to have found support in PeerCapital along with other investors who have been our early believers from Day Zero. Their expertise in understanding the challenges that accompany the setup of the B2B supply chain vertical will immensely benefit our journey. With the funds raised, we aim to double down our efforts and serve at least 100 brands by enabling sourcing for a minimum of 50 different product categories in the next six months." Startup: All Is Well Led by: Bharat Founders Fund All Is Well, an AI-enabled integrated fitness tech platform, raised $250k from Bharat Founders Fund and a group of prominent angel investors, including Shantanu Deshpande (Founder CEO Bombay Shaving Company), Abhishek Banerjee (Popular Bollywood Actor & Entrepreneur), Pradeep Parameswaran (RGM APAC Uber Mobility), Vijay Aggarwal (Ex-CTO BharatPe & Blinkit), Aarti Gill (Co-Founder Oziva), Sumit Jain (CEO Graphy and Co-Founder CommonFloor) and others. Vaibhav Tandon, CEO of All Is Well, said "Access to these sport-specific and personalized training techniques was once exclusive to the elite sportspersons. Through our team, which has trained champions like P.V. Sindhu, Saina Nehwal, Shreyas Iyer and Surya Kumar Yadav, we are scaling this expertise to a larger user base including the recreational sports community. We have a holistic team of pedigreed tech, sports and business thought leaders to make a unique performance-focused app." The funds are being utilized to encompass new sports and to integrate wearable technology into its existing AI-based digital product, further elevating its capabilities. They will also file international patents for some of its IPs in the coming months including All Is Well Fitness Score (AFS) which is an intuitive, 3D fitness score, like a CIBIL score, for comparing and tracking overall sport-specific fitness. Maanav Saagar, Partner Bharat Founders Fund said "Vaibhav and Aparna come with the right experience to build AIW. We believe that technology would play a huge role in enabling sports talent to realize their true potential. AIW's approach of partnering with sports academies and integrating technology at a grass-root level paves the right path for them to build a product that can be used at scale." Startup: MetaShot Led by: Inflection Point Ventures MetaShot, a Bangalore-based gaming startup, secured US$400K in a Pre-seed Round with participation from Inflection Point Ventures. The round also saw participation from an early-stage gaming focussed fund and prominent angels, including founders of Dineout – Ankit Mehrotra, Sahil Jain and Khalid Qazi, among others. The funds will be used to expand the team, invest toward growth & marketing, and for R&D efforts. Vikram Ramasubramanian, Partner, Inflection Point Ventures, says, "MetaShot is bringing a near real life cricketing experience to the gamers. Cricket is loved in India in all seasons and for all reasons. We see that with the right marketing and business strategy, that Metashot has demonstrated, they can tap into billions of cricket lovers in the country and explore strategic partnership to drive their brand recall. The potential is immense, and we believe IPV can help MetaShot with this Moon shot of an opportunity." Prince Thomas, Co-founder, MetaShot says, "MetaShot aims to revolutionise the $72bn global gaming console market by introducing accessible metaphysical gaming, which is currently in its early stages globally and in India. Our mission is to bring the joy of physical sports to every living room. With our first product, we aim to bring the fun & excitement of real cricket into every living room of a cricket-crazy nation. Interestingly, we dreamed, designed & built MetaShot completely out of India. We thank our investors for believing in our journey and backing our mission." Startup: Teleport Led by: Various TravelTech startup dedicated to simplifying the complex world of travel visas Teleport, has announced the successful closure of its Pre-Seed Round, securing a substantial USD 500,000 in equity funding, adding to the USD 100,000 grant it received from PeakXV (Sequoia) Spark program in early 2023. The funding will be instrumental in fuelling Teleport's mission to ensure hassle-free travel visas and revolutionize the way people experience cross-border travel. Esteemed investors, including entrepreneur Kunal Shah, Vidit Aatrey, Kishore Ganji, Appreciate Capital, Superb Capital, 888vc, and FAAD network, have rallied behind Teleport's far-reaching vision. This first and sole capital injection, will be strategically utilized to further develop Teleport's cutting-edge technology, assemble a dynamic team, and drive effective distribution strategies. Nikita Dresswala, Founder of Teleport, said, "Travel visas have always been stressful and time consuming for international travellers. At Teleport, we are on a mission to simplify the process and make it anxiety free using technology. We are super grateful to have a bunch of incredibly supportive investors and mentors onboard at Teleport, guiding us on our goal to make travel borderless." The platform targets to process 1,00,000 visas within the year 2023. Startup: Bizpay Led by: Inflection Point Ventures Bizpay has raised undisclosed amount in a Seed Round led by Inflection Point Ventures. The company plans to use 20% of the funds for product development, 60% for marketing, and 20% for other purposes. Bizpay offers a prepaid card solution integrated with advanced SaaS software, enabling corporates to streamline expense management, gain insights through analytics, and enforce policy compliance. Vikram Ramasubramanian, Partner, Inflection Point Ventures, says, "We are thrilled to be part of BizPay's journey towards reshaping the corporate expense management landscape in India. The innovative integration of prepaid cards and advanced SaaS software presents a transformative solution for businesses to streamline expenses, gain actionable insights, and ensure compliance. Inflection Point Ventures is excited to support BizPay as they look to unlock efficient and insightful corporate expense management." Mikdad Saleem Merchant, Founder, Bizpay says, "Over my 13+ years in auditing and accounting, I repeatedly observed that employee expenses outside the office were a significant source of errors and losses. Delayed or missing reimbursements caused frustration for employees, while lack of visibility and control led to overspending. To address these pains and empower businesses, we founded BizPay. By integrating a comprehensive software suite with corporate cards, digital wallets, and Travel Management Solution, BizPay emerged as the solution to track spends, curb wastage, and drive substantial savings for businesses of all sizes." Related Topics
Bharat Founders Fund Investments
18 Investments
Bharat Founders Fund has made 18 investments. Their latest investment was in All Is Well as part of their Angel on August 8, 2023.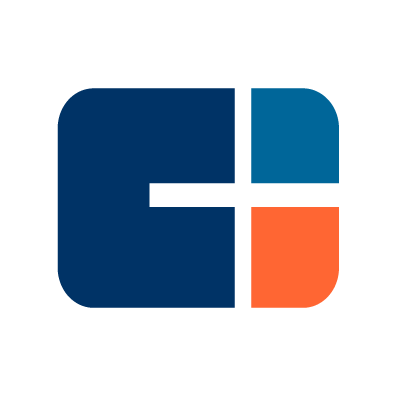 Bharat Founders Fund Investments Activity | Date | Round | Company | Amount | New? | Co-Investors | Sources |
| --- | --- | --- | --- | --- | --- | --- |
| | | | | | | |
| | | | | | Amit Gupta, Ashish Gupta, Bharat Founders Fund, Binny Bansal, Blume Ventures, Deepak Garg, Eximius Ventures, Gaurav Kumar, Gemba Capital, Kartik Hosanagar, NEON, PeerCheque, Rahul Kumar, Serguei Netessine, Stellaris Venture Partners, TiE SoCal Angels, Undisclosed Angel Investors, Veda VC, Wharton Alumni Angels, and Z5 Capital | |
| | | | | | | |
| | | | | | | |
| | | | | | | |
| | | | | | |
| --- | --- | --- | --- | --- | --- |
| Date | | | | | |
| Round | | | | | |
| Company | | | | | |
| Amount | | | | | |
| New? | | | | | |
| Co-Investors | | Amit Gupta, Ashish Gupta, Bharat Founders Fund, Binny Bansal, Blume Ventures, Deepak Garg, Eximius Ventures, Gaurav Kumar, Gemba Capital, Kartik Hosanagar, NEON, PeerCheque, Rahul Kumar, Serguei Netessine, Stellaris Venture Partners, TiE SoCal Angels, Undisclosed Angel Investors, Veda VC, Wharton Alumni Angels, and Z5 Capital | | | |
| Sources | | | | | |