Search company, investor...
About Camber Creek
Camber Creek, formerly Berman Venture Capital, operates as a venture capital firm. Camber Creek leverages 60 years of real estate experience and entrepreneurial spirit to help passionate people with great ideas develop valuable products and solutions. In addition to financial investment, we utilize our expertise, access to industry partners, and collaborative spirit to contribute to the success of our companies.
Are you an investor?
Submit your portfolio details now to be considered in our investor rankings.
Latest Camber Creek News
Why the D.C. Region Might Be the Country's Most Underrated Proptech Hub
Aug 14, 2023
Read full article ·6 min read JBG Smith's exhibit at National Landing in Arlington, Va., last fall showing the developer's plans for the area. Photo: Jahi Chikwendiu/The Washington Post via Getty Images New York City can lay undisputed claim to being the proptech capital of the world, let alone the U.S., but on lists of  the nation's secondary real estate technology hubs, Washington, D.C. is rarely among the first to be cited. Under the shadow of the nation's capital, however, a major U.S. proptech hub may be hiding in plain sight. "I think anything that's not politics in the D.C. area is underrated in a lot of ways," said Lee Odess, CEO of Access Control Executive Brief , which is based in the Washington suburb of Bethesda, Md., where Odess writes about the global smart lock industry. "If you look at the technology impacts that we've had with data centers and the likes of AOL and companies like SmartThings from the IoT smart home industry, all those things get overshadowed because of the government side here." For example, proptech in the D.C. region is dwarfed by huge amounts of government money paid to contractors in the defense industry, while global real estate industry corporations like McLean, Va.-based Hilton and Bethesda-based Marriott are also somewhat overlooked, Odess said. "People don't even talk about the fact that Marriott and Hilton are headquartered here," he said. "If you think about the impact that those companies have on the proptech community itself, there's a lot that comes from what happens in hospitality, especially now, where you could argue that real estate is in the hospitality marketplace more than ever." Despite the predominance of other industries attracted to the federal government's power and funding, proptech has grown considerably in the metro region. Along with SmartThings, the D.C. metro's proptech cohort includes startups such as access control companies Brivo , Datawatch , Kastle Systems , and Latch , as well as commercial real estate tech giants CoStar and Loopnet , all of which were founded or are headquartered there. "We launched in D.C. because I love the city and believe there are so many cultures, people and attractions that lead to a high quality of life," said Adam Segal, co-founder and CEO of Cove , a Washington D.C.-based company that tracks tenant and operations data for office and multifamily. Story continues Although located in the D.C. region, proptech companies are not necessarily focused on securing government contracts, despite the proximity, Segal said. "There are some, but less so in the ecosystem that I see. Often you will find them around the cyber security sector, but from pure government-focused proptech I don't see a ton." This is, at least in part, because large federal contractors like Booz Allen Hamilton have their own innovation groups that are creating specific products for the federal government, he added. In a similar vein, proptech overall is still perceived as too small a part of real estate to match the industry's enormous federal lobbying presence. "This requires a common set of interests and a certain scale," said Segal of proptech's absence of lobbying power. "Proptech is relatively a small sector of the market, especially when compared to the overall tech market. With time, there will be an increased focus on what proptech laws and regulations can help the sector thrive, but, at this point, it feels fragmented without the same common themes as other industries or sectors." While the D.C. region offers a great variety of talent, it's heavily skewed toward the legal profession. "Washington, D.C. attracts some really talented people, but with a heavy focus on government, lobbying, compliance and enforcement-related activities, including an incredibly high density of lawyers," said Segal. "In fact, metro D.C. has the highest density of lawyers per capita in the country." [Readers should feel free to insert their favorite lawyer jokes here.] That professional pool dynamic limits the ecosystem around tech and startups, he said, adding that such talent tends to be somewhat risk averse. "You have less people leaving their jobs to start new companies, which is where the basis of startups will come from," he said. "That differs from a tech-driven market where people are constantly leaving to start new companies — it's part of the culture." The D.C. metro is also home to proptech venture capital firms such as Camber Creek . "I think it's a strong and growing community," said Isabelle Granahan-Field, an investor at  Camber Creek. "Camber Creek has been around since 2011, before proptech was really a known term. So we've seen the importance of proptech investing across the country, and in D.C. as well. It makes a lot of sense that there's a large proptech presence here based on the broader commercial real estate concentration here and the growing venture community." That community continues to thrive, said Granahan-Field. "The broader venture ecosystem is strong here," she said. "Proptech is only one vertical within that space and overlaps with so many other industries — construction, fintech, insurance tech — so there are common interests with both generalist funds and tangentially focused funds. "There's a good-sized community of investors here that wants to share ideas and investing opportunities. We have a quarterly proptech happy hour with around 30 investors that we organize with [D.C.-based, seed-stage proptech VC firm] Hamilton Ventures . So there's definitely a good group here." Although the D.C. area might lack certain qualities found in bigger proptech hubs, it does contain major real estate companies such as Bozzuto and JBG Smith that provide fertile ground for technology, said James Moore, COO and co-founder of RCKRBX , an Alexandria, Va-based SaaS platform that provides demand-side data to the multifamily development space. Born out of a legacy consulting and polling business, RCKRBX saw a proptech opportunity in the region. "You have large standalone firms like JBG [Smith] that tend to focus on the region," said Moore. "They're a client of ours and have been a strong supporter. We see a lot of appetite for a lot of different types of proptech. We're just one slice of it with demand-side data. "But, as the world moves to more clean and sustainable futures, you see a lot of proptech going into that area as well, and the Inflation Reduction Act will probably be a catalyst for some of this." The greater technology industry as a whole is contributing to an atmosphere of growth for proptech, Moore said. "D.C. does not get the attention, certainly, that a lot of other places do, but, obviously, we're growing as a tech hub writ large," he said, pointing to Amazon's HQ2 development in Arlington, Va. Similarly, the rise of Northern Virginia to become the nation's largest data center hub — and the growth of industrial real estate in general in the area — has helped create related proptech startups in the area, said Access Control Executive Brief's Odess. "That's a vibrant community that doesn't get as much attention because we think only of high-rises," he said. Philip Russo can be reached at prusso@commercialobserver.com .
Camber Creek Investments
71 Investments
Camber Creek has made 71 investments. Their latest investment was in Bowery Valuation as part of their Series B - II on July 7, 2023.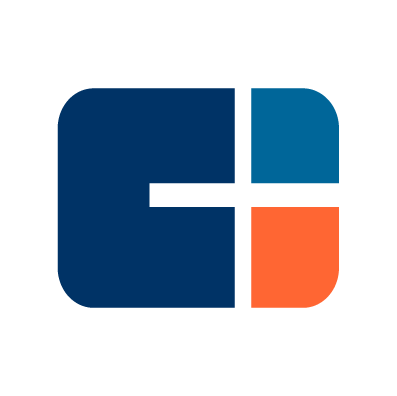 Camber Creek Investments Activity Camber Creek Portfolio Exits
11 Portfolio Exits
Camber Creek has 11 portfolio exits. Their latest portfolio exit was Darwin on January 11, 2023.
Date

Exit

Companies

Valuation

Valuations are submitted by companies, mined from state filings or news, provided by VentureSource, or based on a comparables valuation model.

Acquirer

Sources
Camber Creek Fund History
9 Fund Histories
Camber Creek has 9 funds, including Opportunity Fund I.
| Closing Date | Fund | Fund Type | Status | Amount | Sources |
| --- | --- | --- | --- | --- | --- |
| | | | | | |
| | | | | | |
| | | | | | |
| | | | | | |
| | | | | | |
| | | | | | |
| --- | --- | --- | --- | --- | --- |
| Closing Date | | | | | |
| Fund | | | | | |
| Fund Type | | | | | |
| Status | | | | | |
| Amount | | | | | |
| Sources | | | | | |
Camber Creek Partners & Customers
1 Partners and customers
Camber Creek has 1 strategic partners and customers. Camber Creek recently partnered with Patrizia on November 11, 2020.
Date

Type

Business Partner

Country

News Snippet

Sources

PATRIZIA expands into North American PropTech VC market

PATRIZIA , a partner for global real assets , has entered into a strategic partnership with the North American PropTech venture capital firm , Camber Creek , by participating in the final close of its Camber Creek Fund III .
Date

Type

Business Partner

Country

News Snippet

PATRIZIA expands into North American PropTech VC market

PATRIZIA , a partner for global real assets , has entered into a strategic partnership with the North American PropTech venture capital firm , Camber Creek , by participating in the final close of its Camber Creek Fund III .

Sources
Camber Creek Team
2 Team Members
Camber Creek has 2 team members, including current Founder, Managing Director, Casey Berman.
| Name | Work History | Title | Status |
| --- | --- | --- | --- |
| | | Founder, Managing Director | |
| | | | |
| | | |
| --- | --- | --- |
| Name | | |
| Work History | | |
| Title | Founder, Managing Director | |
| Status | | |
Compare Camber Creek to Competitors
Loading...