Search company, investor...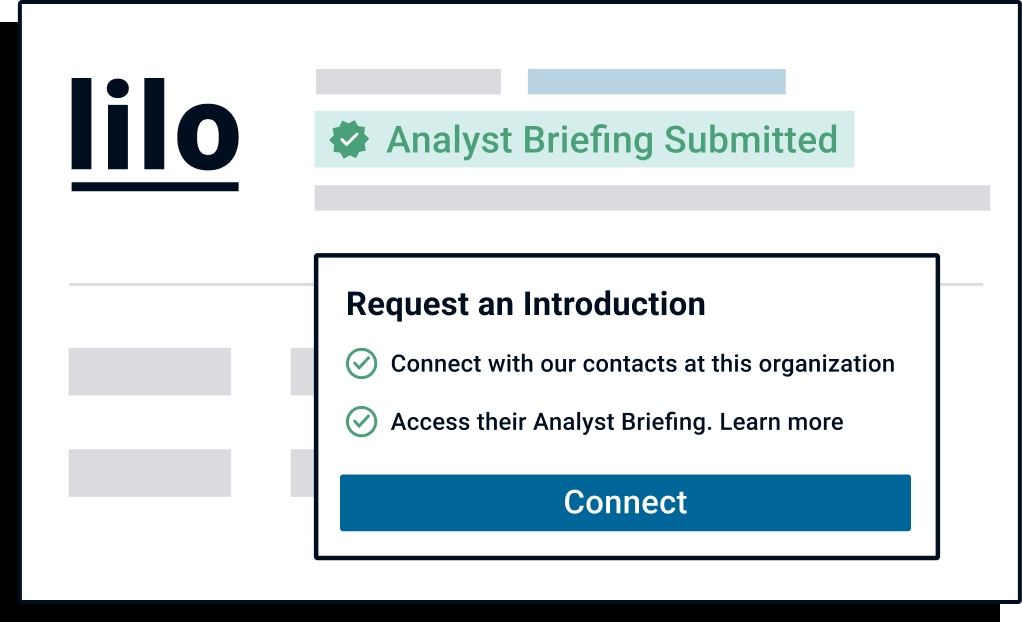 Want to inform investors similar to BENLEE about your company?
Submit your Analyst Briefing to get in front of investors, customers, and partners on CB Insights' platform.
Latest BENLEE News
Benlee commits to emissions reductions, higher wages
Jun 24, 2020
Recycling Today Trucking equipment maker adds solar array to Michigan fabricating plant and implements bonus system for employees. Romulus, Michigan-based rolloff trailer maker Benlee says it has "doubled down" on its commitment to environmental social governance (ESG) principles, in part by investing $500,000 in a solar panel array at its Michigan facility. "The world is undergoing major challenges, including climate change, health, economic downturn and of course equality for all," says Greg Brown, president and CEO of Benlee. He says despite the economic slowdown in the United States in the past four months caused by COVID-19 and subsequent restrictions, that Benlee remains committed to ESG practices. Brown says Benlee's efforts include a recent $500,000 investment in two large solar arrays or roof panels made by North Carolina-based Powerhome Solar. He says the electricity generated will offset power purchased from a regional utility firm, and will be used in Benlee's manufacturing, engineering and office areas. The company also has raised its minimum wage to $15 per hour for all entry-level associates, and has implemented a monthly bonus structure for every employee. The bonus can pay up to another approximately $1.25 per hour, so new entry level people can earn more than $16 hour, depending on the company's performance. Benlee says its senior management team meets daily to discuss key business issues. The meeting starts with a discussion of safety protocols "to protect associates and its customers, who mainly use their products in the recycling industry, a key part of ESG." The equipment maker also has made U.S. Environmental Protection Agency (EPA) SmartWay-certified tires standard on all its trailers. Such tires are designed to reduce nitrous oxide (NOx) emissions and conserve fuel use by 3 percent, per EPA data. Benlee says it also "heavily promotes" automatic tire inflation systems designed to maintain optimum tire pressure, reducing fuel use and increasing tire life, thereby further decreasing the carbon footprint of its vehicles. Brown says Benlee has been and will remain active in working with elected officials in Washington, Michigan and in the markets it operates "to promote policies that grow the economy faster, while still protecting people and the environment." Adds the firm, "Investments are clearly needed at the federal level to support and rebuild the economy due to COVID-19, but long-term investments are needed in education, R&D and infrastructure, which will support faster economic growth and efficiency." States Brown, "Faster growth and investments are needed along with responsible spending and eventually raising revenue, to stabilize the U.S. federal deficit that is $26.3 trillion and growing, due to years of slow growth, out of control spending and now COVID-19. The U.S. is great, and we would be greater together, if together we all live and breathe the principles of ESG, leading to a greater planet, greater economy and greater social justice for all." Benlee is a manufacturer of rolloff trailers, gondola trailers and lugger trucks, as well providing replacement parts for the fleets in the waste, recycling and demolition industries. Gov. Ron DeSantis has signed HB 73 into law after it received approval from the state's top legislative officers and unanimous passage in both chambers early in 2020. The bill requires Florida counties and municipalities to address nonhazardous contamination in recyclables in contracts with haulers or material recovery facilities (MRFs). Under this  legislation, haulers are not required to transport items that are defined by the local community as "contaminated recycling materials," and MRFs would not be required to process these materials. While MRFs can handle some nonrecyclables, excessive or consistent contamination can generate additional costs related to sorting, processing, energy consumption and equipment repair or replacement. The law aims to reduce these costs and strengthen communication between communities and haulers or MRFs as they work to address the prominent issue of contamination in recyclables. HB 73 requires that contracts between communities and haulers or MTFs include: strategies and obligations of the county or municipality and the residential recycling collector to reduce the amount of contaminated recyclables being collected or processed;  procedures for identifying, documenting, managing and rejecting residential recycling containers, truckloads, carts or bins that contain contaminated recyclables;  remedies authorized to be used if a container, cart or bin contains contaminated recyclables;  education and enforcement measures that will be used to reduce the amount of contaminated recyclables; and a definition of the term "contaminated recyclable material" that is appropriate for the local community. "The bill will help local governments, residential recycling collectors and material recovery facilities work together to reduce the amount of solid waste contamination in residential curbside recycling as part of the contracting process," says Brandon Wright, vice president of communications and media relations at the National Waste & Recycling Association, Arlington, Virginia. "Solid waste contamination, aka garbage, in residential recycling bins causes valuable recyclable materials to be contaminated and increases the cost of recycling to cities and counties. This proposed change will improve recycling as well as help provide 'clean' and marketable recyclable material to end-users." This is the third time such legislation has been introduced in Florida in the past two years. While previous versions included various amendments, HB 73 did not. "The bill was vetoed in the past because of unrelated amendments being added at the last minute. That is common in Florida when a bill has a broad title like 'Environmental Regulations'," Wright says. "This year—no amendments! The bill contained our recycling legislation and another section deals with rebuilding docks. The docks language had been agreed upon by all parties involved. Therefore, no controversial language, and the governor signed the bill." With the curbside recycling contamination bill signed, the hope is that it will help to strengthen contractual relationships between MRFs, haulers and communities. "By eliminating as much contamination as possible, hopefully it will lower cost," Wright says. He adds that contaminated material coming into a facility must be loaded onto a truck and hauled to a landfill, resulting in an estimated $1,000 per incident. Overall, the bill aims to reduce the amount of contamination arriving at MRFs and, therefore, reduce costs for these facilities. "We believe the new law will help recyclers and MRFs get the cleanest materials possible and increase overall recycling rates," Wright says. New research underlines the value that aluminum used beverage cans (UBCs) bring to America's recycling system. The study conducted by Gershman, Brickner & Bratton Inc. (GBB), McLean, Virginia, for the Washington-based Can Manufacturers Institute (CMI), " Aluminum Beverage Can: Driver of the U.S. Recycling System ," found that the relatively high value of UBCs makes them essential to the country's network of material recovery facilities (MRF). In fact, the report found that without the revenue from UBCs, most MRFs in the United States would not be able to operate without making significant changes that would ultimately affect the cost of recycling to consumers. The study further shows that MRFs can generate additional revenue from UBCs with investments in aluminum can recycling equipment. According to the study, this equipment effectively and efficiently captures missorted cans and pays for itself in as short as one year. This equipment would increase MRF revenues by catching missorted, highly valuable UBCs. CMI commissioned the study to quantify the value of UBCs, as well as to detail where UBCs are missorted at MRFs as single-stream recyclables are separated. It also  highlights the opportunity for individual MRFs to drive more revenue into the recycling system by installing additional UBC-capture equipment, CMI states in a news release about the study. "The can industry produced approximately 95 billion aluminum beverage cans in 2019 that were filled with a variety of refreshing beverages, including soft drinks, beer, teas and other thirst-quenching refreshments," says Scott Breen, vice president of sustainability at CMI. "The aluminum can is the textbook example of the circular economy because of its high recycled content (73 percent), its leading recycling rate among all beverage containers (50 percent), the fact that metal recycles forever and the vast majority of aluminum beverage cans gets turned into new cans. The findings of this report help beverage companies and consumers understand that when they choose a can, not only are they choosing a sustainable, circular package, they are also doing their part to boost the U.S. recycling system." Key to the conclusion that UBCs are vital to the economic viability of the recycling system is that in nondeposit states, UBCs represent a larger portion of MRF revenue than any other single material commodity. UBCs represent 33 percent of a typical MRF's revenue in states without container deposit laws (UBCs represent 12.5 percent of a typical MRF's revenue in states with container deposit laws, which charge consumers a redeemable deposit at the point of sale), using 2019 recycled commodity values. Properly sorting UBCs at MRFs can build upon the 45 billion aluminum beverage cans that annually flow through the aluminum beverage can's existing circular system. GBB estimated that up to 25 percent of UBCs entering MRFs are missorted and do not end up in UBC bales. These missorted cans represent the potential loss of aluminum that could have been recycled forever as well as the loss of significant revenue. It is estimated that a medium to large MRF processing 50,000 tons of recyclables per year in a non-deposit law state may be losing up to 275 tons of UBCs per year (more than 18.5 million individual cans), due to improper sorting. If these cans were captured, the MRF would see an increase in gross annual revenues of $297,500 (approximately 8.3 percent) in a calendar year. "Many MRF operators are likely unaware of the true amount of losses they are incurring from improperly sorted UBCs," Breen says. "This report provides a compelling case for MRF operators and investors to put capital toward additional aluminum can capture equipment that will pay for itself in a short period of time. Installing more of this equipment means more revenue for the MRF, more cans captured to be recycled into new cans and a healthier overall recycling system." "This report unearths key insights about the amount of valuable aluminum commodities that are not currently being recovered for recycling, which highlights the need to bolster access and improve messaging to capture more aluminum throughout the United States," says Jon Powell, vice president at Closed Loop Partners. "Further, the report underscores the critical need to invest in aluminum can capture technology at MRFs and how these upgrades can boost the overall economics of the recycling system. Closing the loop on valuable materials, like aluminum, is a critical part of building a more circular economy." The full report is on the sustainability section of the CMI website. A webinar focused on the findings of the "Aluminum Beverage Can Driving the U.S. Recycling System" will be July 16, at 2 p.m. ET. Along with CMI, organizations speaking include GBB, Closed Loop Partners, Eureka Recycling, Single Stream Recyclers and U.S. Department of Energy. Register in advance for this webinar  here . The Florida Recycling Partnership Foundation has commissioned its first study to more accurately determine the amount of contamination in the recycled materials being collected. Dr. Tim Townsend and the Department of Environmental Engineering Sciences at the University of Florida (UF) conducted the research on the current and historic composition of recycled materials at materials recovery facilities' (MRFs) and amount of contamination. The research focused on studying the types and weights of valuable materials and contamination handled at the facilities. The data was used to quantify historic contamination rates, which is defined in the study as the percent of total inbound weight that was ultimately landfilled. The study found that on a historic average weight basis, the overall contamination rate is 25 percent for all MRFs, 27 percent for single stream MRFs and 18 percent for dual stream MRFs. "In the last few years we have seen a gradual increase in the contamination rate and anticipate that more attention will be needed to maintain the cleanest recyclables stream," said Townsend in a release . Kim Brunson, Florida Recycling Partnership Foundation chair, says, "Increasing the collection of more valuable recyclable materials is the top priority. Our goal, as a foundation, is to increase participation in recycling the right things and reducing the use of recycling bins for things that belong in a garbage can. The UF study has developed a baseline of how much nonrecyclable materials are going to the MRFs. Hopefully with education and positive messaging, we can change consumer habits so that only proper recyclables are placed in recycle bins in order to reduce the amount of contamination going to MRFs." The foundation says it plans to use the information provided in the study to demonstrate how important it is to place the correct items in the recycling bin. San Deigo-based Lytx, a leading global provider of machine vision and artificial intelligence-powered video telematics, analytics, productivity and safety solutions for fleets, has announced two map-based search features that are designed to allow users to quickly locate important video clips. Video Browse in Fleet Tracking and Map Search in Lytx Video Platform enable fleets to more easily self-service to find and immediately retrieve video footage, the company says. By dramatically reducing the time and resources necessary to locate video clips, Lytx says these features make the power of video more accessible and actionable for fleets, helping streamline workflows for greater efficiencies. "These video-search features are significant advancements that enable fleets to take further advantage of their Lytx programs," says Jim Brady, Lytx vice president of product management. "The features address common pain points by allowing fleets to more efficiently self-service in a number of scenarios rather than toggling between programs or relying on their provider to locate and fetch clips. We're pleased to offer Video Browse and Map Search at no additional charge so that every Lytx client can benefit from more streamlined processes and improved efficiencies while providing high-quality service to their customers." Video Browse , available within Lytx's Fleet Tracking Service, brings together video in the context of Fleet Tracking to enhance workflow, the company says. By integrating all of the available telematics and links to video directly into the Fleet Tracking map, fleet operations and safety managers will more quickly understand what is happening in their fleets, whether they're looking to monitor vehicle productivity or maintenance, track compliance or check on a customer complaint, Lytx says. Video Browse in Fleet Tracking enables users to browse video from a specific vehicle's driving history directly from the Fleet Tracking map, allowing that video to be secured, trimmed and transferred the video they need. Map Search , available to all customers who use the Lytx Video Platform, allows clients to self-locate video using only an address or point of interest and general time frame, making it easier to respond to claims, verify service or pinpoint an incident, even if the vehicle is unknown, Lytx says. After entering a general location and time frame in Lytx, a user is shown all available vehicle data within a search radius during the given period. He or she can then select a vehicle within the company's fleet to access video from its onboard DriveCam Event Recorder. "With around 800 vehicles, manually sifting through video footage from our event recorders isn't feasible," says Patrick Landreth, vice president of safety and human resources at Ozark Motor Lines, a Lytx client. "Compared to past providers, Lytx takes care of the heavy lifting, monitoring driving with its built-in analytics, so we can respond quickly, protect our drivers, focus on driver coaching and maintain Ozark's strong brand reputation for safety and service." He continues, "We love being able to see the thumbnails of video right in the Fleet Tracking map. When we are working in that program, it's easy to just click on a trail point and go directly to the Video Platform where we can view it and see, for example, why someone was idling. We can even immediately download and save the videos ourselves if we need them."
BENLEE Acquisitions
1 Acquisition
BENLEE acquired 1 company. Their latest acquisition was Huge Haul on March 09, 2016.
Date

Investment Stage

Companies

Valuation

Valuations are submitted by companies, mined from state filings or news, provided by VentureSource, or based on a comparables valuation model.

Total Funding

Note

Sources
| | |
| --- | --- |
| Date | |
| Investment Stage | |
| Companies | |
| Valuation | |
| Total Funding | |
| Note | |
| Sources | |
Discover the right solution for your team
The CB Insights tech market intelligence platform analyzes millions of data points on vendors, products, partnerships, and patents to help your team find their next technology solution.
Request a demo