Search company, investor...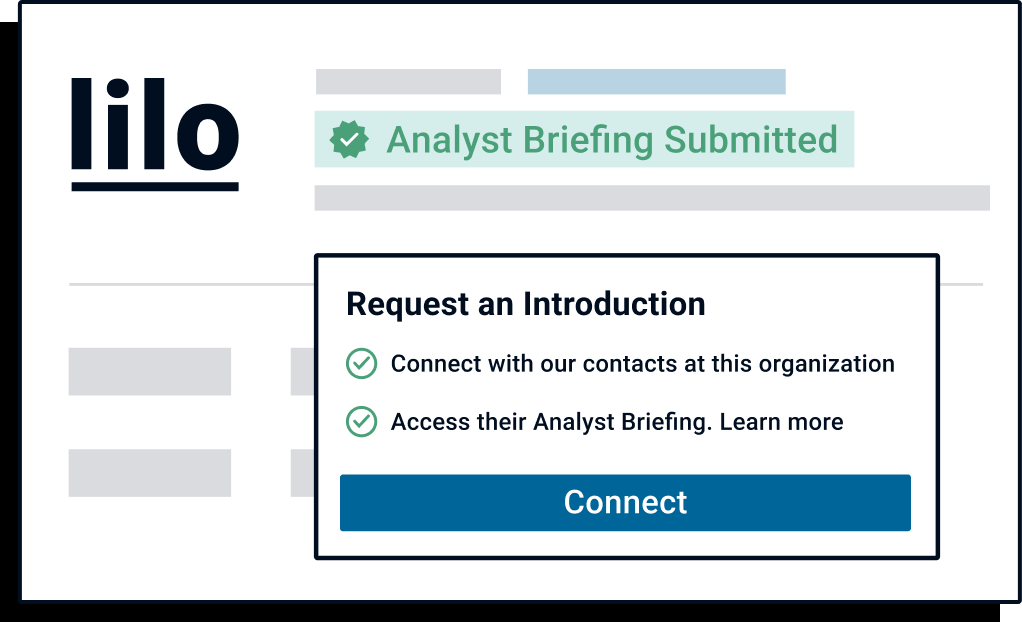 Want to inform investors similar to Avestria Ventures about your company?
Submit your Analyst Briefing to get in front of investors, customers, and partners on CB Insights' platform.
Latest Avestria Ventures News
34 of the most promising women's health startups of 2022, according to VCs
Oct 18, 2022
Adyn What it does: Adyn uses women's hormone levels and genetic risk, measured through an at-home test, to match people with a birth-control brand with the lowest risk of side effects for them. Many women experience birth-control side effects, from nausea to depression. For instance, one study published in 2008 found 24% of women experienced spotting after beginning new birth control. Adyn wants to decrease the probability of experiencing harmful side effects from birth control by conducting "genetic-risk scoring and testing with blood biomarkers to predict the best form of birth control for a woman to take," Deena Shakir, a Lux Capital partner, said. These tests cost $370 and are eligible for use of money from health savings accounts and flexible spending accounts, according to Adyn's website. Funding: $2.5 million, according to the company Investors: Y Combinator, Lux Capital, M13, Civilization Ventures, Concrete Rose, Nish Bhat (Color), Anne Wojcicki (23andMe) Alife Health Alife Health What it does: Alife is building artificial-intelligence technology that analyzes in vitro fertilization, or IVF, data to identify what treatments have produced the best outcomes for previous patients similar to the ones going through IVF treatment now. The global IVF industry is expected to reach $36 billion by 2026 , Fortune Business Insights reported. But current treatment options are often expensive and time-intensive. Price tags for a single IVF cycle can range from $15,000 to $30,000 , depending on the provider and the patient's medical needs, and patients often have to go through multiple treatment cycles. According to Lux Capital's Shakir, Alife's AI tech aims to make "IVF more effective, more efficient, and, ultimately, more equitable" through tools that increase the number of mature eggs retrieved and help clinicians prioritize the most viable embryos for transfer. Funding: $32 million, according to the company Investors: Union Square Ventures, Lux Capital, Maveron, Wojcicki, Dr. Fred Moll, Dr. Tom Lee Almond Almond What it does: Almond aims to simplify OB-GYN care through accessible telehealth and in-person appointments. The American Congress of Obstetricians and Gynecologists in 2019 projected a shortage of up to 22,000 OB-GYNs by 2050 , saying demand would outpace the supply of medical professionals. In response to this, Almond provides patients with same-day telehealth appointments and flexible in-office visits. Almond patients also receive personalized treatment plans and access to doctors post-visit for follow up questions, the startup claims. Jess Ou, a principal at New Enterprise Associates, says Almond is differentiated by its strong leadership team, as well as its rapid growth in cities like Los Angeles. According to Almond's website, membership is $250 annually, and doctor visits and labs are billed to patients' insurance providers. Funding: $500,000 AOA What it does: AOA is developing technology for early detection of ovarian cancer, a disease that's expected to kill nearly 13,000 American women this year, the American Cancer Society estimated. The startup says many of these ovarian-cancer fatalities can be attributed to catching the disease too late. AOA's technology, called Akrivis GD, is a liquid biopsy that is 90% accurate in detecting early-stage cancer, which could reduce fatality rates by half, the startup estimates. Funding: $7 million Investors: Y Combinator, Avestria Ventures, RH Capital, AlleyCorp, The Helm, Joyance Partners, Launchpad Venture Group, TBD Angels, Kyto Technology, and Life Sciences Boober Boober What it does: Boober is a complete-care-matching service for pregnant and postpartum parents. The startup provides lactation professionals; birth and postpartum doulas; mental-health, physical, and massage therapists; nutritionists; acupuncturists; and sleep consultants. Cofounded by Jada Shapiro, a doula, Boober's goal is to support parents in all aspects of having a baby to improve the breastfeeding experience. Boober's services and classes can be purchased a la carte with FSA and HSA funds. Funding: $1.4 million Caraway What it does: Caraway is a telehealth platform for women in college that provides integrated mental-health, physical-health, and reproductive-health services. The startup aims to serve the "women-plus" community, meaning all races, ethnicities, gender identities, and sexual orientations. The startup came out of stealth mode in July with $10.5 million in supergiant seed funding — enough money to supercharge growth in an underserved market, founding partners at OMERS and 7wireVentures previously told Insider. "The goal is to build a really generational company, and it takes a lot of capital to make sure that happens," Alyssa Jaffee, a 7wireVentures partner, said. Funding: $10.5 million Curio What it does: Curio is a digital-therapeutics startup that offers therapy programs for women across all stages of life. Digital therapeutics refers to medical interventions and treatments that are offered through mobile apps. The startup's flagship product, MamaLift, focuses on postpartum depression. MamaLift is an eight-week program with personalized self-help tools and sleep, mood, and activity trackers that aims to reduce postpartum anxiety and depression. Curio offers a free two-day MamaLift trial. The full program costs $30. Curio's founder and CEO, Dr. Shailja Dixit, designed the startup "with the payer in mind," thinking proactively about how the program would be paid for, prescribed by clinicians, and reimbursed by payers, Tracy Dooley, an Avestria Ventures partner, told Insider. "All of these pieces have been really thought out, and how they're designing the trials and moving forward with it with employers, too," Dooley said. Funding: $6.75 million Dame co-founder and CEO Alexandra Fine What it does: Dame offers sex toys and products. The startup says women's sexual wellness is key to overall health. It's also a growing industry — the sexual-wellness market could reach $125.1 billion in revenue by 2026 , KBV Research said. Founded in 2014, Dame spent years crowdfunding before working with venture capitalists. The startup raised $7 million in Series A funding in September. Its cofounder and CEO, Alexandra Fine, previously told Insider that Dame was the first startup to push women's sexual health into the mainstream and that investors were more open to funding companies in the space nowadays. "Sexual wellness is core to overall well-being," she said. "Sex is a part of our physical and mental well-being." Funding: $11 million Devyn What it does: Devyn is a heart-health startup for women. Devyn's program will allow women to educate themselves about different heart risks, choose which risks matter most to them, and then connect them with experts who can help them make improvements to their health. Heart disease is the No. 1 cause of death among both men and women in the US, according to the Centers for Disease Control and Prevention . But women face unique risk factors such as menopause, which causes low estrogen levels that increase the risk of developing disease in smaller blood vessels, and pregnancy complications, which include high blood pressure and diabetes — both risk factors of heart disease, according to the Mayo Clinic . Prospective patients can join Devyn via early access. Funding: None Elektra What it does: Elektra Health is a support platform for women experiencing menopause. The startup offers one-on-one coaching with a "menopause doula," a content library with information about menopause, and a private community with other women on the platform. Most women go through menopause between ages 45 and 55, and the transition brings a host of changes to the body, including hot flashes, weight gain, and an increased risk for heart disease and osteoporosis, according to the National Institute on Aging . For a $250 annual fee, Elektra Health uses an assessment to match members with a menopause guide who will help set goals and build a personalized health plan. Funding: $4 million Investors: Seven Seven Six, Flare Capital Partners, City Light Capital, January Ventures, Human Ventures, Company Ventures, The Fund, Community Fund Evernow What it does: Evernow provides Food and Drug Administration-approved menopause medication and care. While exploring the menopause space, NEA's Ou said she saw how women experiencing menopause lacked treatment options for debilitating symptoms, since short-staffed OB-GYNs were often forced to spend their limited time on births and surgeries instead. While other startups addressed lifestyle changes for menopause symptoms, Ou told Insider that Evernow was the only company she came across that had both lifestyle care and FDA-approved medical treatments. Evernow specializes in menopausal hormone therapy, which addresses symptoms by supplementing the estrogen and progesterone women lack during menopause. The startup offers three treatments: an estradiol patch, which supports declining estrogen levels, an estradiol pill, and paroxetine, which reduces hot flashes and night sweats. Ou was also drawn to the company because of CEO Alicia Jackson's technical background. Jackson, also the startup's founder, holds a doctorate in nanotechnology materials science and engineering from the Massachusetts Institute of Technology. Funding: $28.5 million, according to the company Investors: Natural Bridge Fund, Refactor Capital, NEA The Flex Co. The Flex Company What it does: A study published this year found that more than 28,000 tons of waste is generated each year from menstrual products. The Flex Co. aims to reduce that number by selling sustainable period products like menstrual disks and cups. While some of the startup's products, like the Flex Disc and the Flex Plant+ Disc, are single use, other menstrual products, like the Flex Reusable Disc and Flex Cup, are reusable, serving as sustainable alternatives to pads and tampons. The Flex Co. is a unique player because of its customer-led product-development process, "meaning that product design, marketing, and messaging are iterated on based on feedback from people who menstruate," Jessica Karr, a Coyote Ventures general partner, said in a blog post . The startup's menstrual products range in pricing from $12 for its single-use Flex Disc to $35 for its Flex Reusable Disc and Flex Cup. Funding: $20 million, according to the company  Investors: Amplify, Y Combinator, Bow Capital, Halogen Ventures, Quest Venture Partners Gabbi Gabbi What it does: Gabbi uses AI to predict a woman's risk of breast cancer and provides personalized action plans to decrease breast-cancer risk. While breast cancer has high awareness in the US, screening is often focused on older women. For instance, the CDC recommends starting screens after 50 but acknowledges that the 9% of breast-cancer cases that occur in women younger than 45 are often more aggressive and difficult to treat. Gabbi wants to decrease the number of late-stage diagnoses by educating women about their risk for developing breast cancer. Karr said Gabbi stood out for its proprietary Gabbi Risk Assessment Model, or GRAM, which has been trained on women from a variety of ethnicities and will become more accurate over time as it's fed more data. The assessment takes into account factors like family history and demographics. "Unlike many other breast 'checking' apps, Gabbi's risk model and recommendations are rooted in validated models, physicians' advice, and supportive community members," April Pradhan, a Coyote Ventures partner, said in a blog post . Funding: $5.4 million, according to the company Investors: Bread & Butter Ventures, Female Founders Fund, Hambrecht Ducera Healthcare Growth Venture Fund Gameto Gameto What it does: Gameto is a biotech startup using cellular engineering to develop therapeutics that address a number of female reproductive issues, including fertility, ovarian disease, and menopause. Gameto offers three programs: Fertilo, Ameno, and Deovo. Fertilo, which is in preclinical development, is meant to improve the quality and speed to maturity of immature egg cells during IVF treatments. The startup says that this method reduces the need for hormone injections, lowers the risk of complications, and has higher success rates. Ameno and Deovo have not yet reached the preclinical development stage and aim to address ovarian disease and menopause. While the treatment is nascent, Lux Capital's Shakir is bullish on Gameto's menopause offering, as "there's been very little innovation in that space since the advent of hormone-replacement therapy," she said. Funding: $40 million, according to the company Investors: Future Ventures, Insight Partners, Bold Capital, Plum Alley, Lux Capital, Arcadia Health In Her Hue Health in Her HUE What it does: Health in Her Hue hopes to address racial disparities in the US healthcare system. Studies have found that Black Americans have the highest mortality rate for all cancers combined and that the number Black-infant deaths is almost twice the national average. Health in Her Hue connects Black women and women of color with healthcare providers, healthcare information, and community support. According to the startup, these medical professionals are trained to provide healthcare services to people from a variety of backgrounds and cultures. Health in Her Hue also aims to bring awareness to health issues and provide information that allows Black women to make well-informed healthcare decisions. Funding: $1.2 million, according to the company Investors: Seae Ventures, Genius Guild, Unseen Capital, Healthworx, Hocky Stick Investments, BLXVC, Bedua Partners, Pipeline Angels Caria Apple What it does: What it does: Caria uses AI to support women through perimenopause, menopause, and post-menopause. About 80% of women experience hot flashes and night sweats as they transition to menopause, according to a study from Massachusetts General Hospital , with a "sizable subset" of women experiencing menopause symptoms severe enough to negatively their quality of life. Formerly called Clio, Caria is $10 per month or $50 per year and includes an app where users can track their symptoms and receive insights on what could be contributing to symptoms and what could provide relief. Funding: None Hera Biotech What it does: Hera Biotech offers a nonsurgical diagnosis test for endometriosis, a painful disorder where cells similar to the uterus lining grow outside of the uterus. The World Health Organization estimates endometriosis affects about 10% of women globally , or about 190 million. Women with endometriosis experience symptoms like pelvic pain, pain during intercourse, and excessive bleeding, and are at a higher risk for infertility and ovarian cancer, according to the Mayo Clinic . The only definitive method to diagnose endometriosis is through a laparoscopy, which involves a surgeon examining reproductive organs and intestines through a cut in the abdomen and often taking a biopsy. If it's eventually approved, Hera Biotech's MetriDx test will enable medical professionals to collect a sample of a patient's uterus lining through a brush biopsy and test cells to diagnose endometriosis, avoiding invasive surgery in the process. In a brush biopsy, a medical professional rubs a stiff brush on an area in a patient's body to collect a tissue sample for further testing. The startup recently raised a seed round to conduct an in-patient human clinical study and begin the process for FDA regulatory approval. "The fact that they are applying existing technology to provide answers to an age-old condition shows how, with a little thought, we can change our mindset and approach to women's health," Karr said in a blog post . Funding: $2 million, according to the company Investors: City Side Ventures, Coyote Ventures, Althea Group, Stella Angels, Kendra Scott Women's Entrepreneurial Leadership Institute, Boerne Kendall County Angel Network Hey Jane Hey Jane What it does: Hey Jane provides abortion-pill prescriptions and delivery. The medications misoprostol and mifepristone can be used to terminate pregnancies up to 10 weeks. After the fall of Roe v. Wade earlier this year, birth-control and abortion-focused startups that deliver medication by mail have received increased interest from investors, as multiple states have restricted access to contraceptives or banned most abortions. Hey Jane operates in seven states — California, Colorado, Illinois, New Jersey, New Mexico, New York, and Washington — and patients can pay for services through Aetna insurance, except in New Jersey, or on a sliding scale. The startup pairs patients with a medical provider in 24 hours and delivers FDA-approved medication in unmarked packages. Funding: $3.6 million Kegg What it does: Kegg helps women with fertility tracking through a device that measures cervical fluid. The CDC estimates 19% of women between the ages of 15 and 49 suffer from infertility. Rather than addressing IVF or other infertility approaches, Kegg focuses on identifying a woman's most fertile periods. Kegg users insert the device vaginally for a 2-minute reading once a day. The device uses low-level electrical pulses to measure electrolyte levels in cervical fluid. These electrolyte levels indicate hormonal changes associated with ovulation, which is when a woman is most fertile. The data also syncs with a mobile app, in which users can input additional data about body temperature, intercourse frequency, and more. The device retails for $250, with a promise to refund users if they don't become pregnant within a year of consistent Kegg use. Funding: $4 million, according to the company Investors: Crescent Ridge Partners, SOSV, Start100, For Good Ventures, Fermata, MegaForce, Texas Halo Fund Mae Mae What it does: Mae offers pregnancy and postpartum support for Black women. The CDC found that in 2020, Black women were nearly three times as likely to die during childbirth as non-Hispanic white women. While some of this is due to a lack of access, Black women report that their symptoms are often dismissed by medical professionals at a higher rate than the broader population. In a highly publicized example, the tennis legend Serena Williams said she was initially ignored by her nurse when she experienced a pulmonary embolism after giving birth to her daughter. Mae hopes to decrease the frequency of instances like these. The startup's main offering is an expert network of doulas and coaches who are trained in providing healthcare to Black women. Mae also provides women with a pregnancy tracker, lifestyle tips, and a peer community. For Avestria Ventures' Dooley, Mae's founder and CEO, Maya Hardigan, stood out for her emphasis on who the startup's end payer would be, a focus that she thinks can be neglected at healthcare startups. Dooley told Insider that Mae "is signing Medicaid contracts with various states. "  Funding: $1.3 million, according to the company Investors: SteelSky Ventures, MBX Capital, Social Starts Health and Happiness Fund, Avestria Ventures, RH Capital Midi Midi What it does: Midi is a virtual-care clinic for women ages 40 and older that provides menopausal treatment. Eighty percent of OB-GYNs are untrained in menopause, the startup estimates, and three-quarters of women who seek out care say they don't receive any treatment. At Midi, patients work with a provider to treat perimenopause and menopause symptoms via lifestyle changes, wellness therapies, and hormone-replacement therapy. Care at Midi is covered by major insurance providers in California. In other states, the initial care visit is $250, and follow-ups are $120. Funding: None Miga Health What it does: For Lux Capital's Shakir, heart health isn't the first topic that comes to mind when thinking of women's health issues. But the investor said: "Heart disease is one of the leading causes of death for a woman, especially in the case of communities of color and communities under Medicaid." Miga Health aims to marry an approachable consumer brand with science-backed clinical support through its blood-pressure-tracking app. Additionally, the startup plans to support its main product with telemedicine consultations, mail-order pharmaceuticals, and lifestyle coaching. Dr. Jarrad Aguirre, Miga Health's cofounder and CEO, told Insider earlier this year that the app would be available nationwide but the startup's other services would be launched first in the Southeast. Aguirre added that the startup planned to offer a premium version of its free blood-pressure-tracking app with additional features like blood-pressure analytics and educational modules. Funding: $12 million, according to the company Investors: Quiet Capital, Asymmetric Capital Partners, Floating Point, VamosVentures, Lux Capital, Alumni Ventures, Adapt, Wilson Sonsini Nodal Nodal What it does: Nodal is a surrogacy-matching platform that uses technology to pair prospective parents with prospective surrogate mothers. Unlike the traditional surrogacy experience — where prospective parents choose a surrogate — Nodal puts the decision-making in the hands of a surrogate mother who decides which parent they would like to work with. The startup was founded by Brian Levine, a doctor who's board-certified in reproductive endocrinology, infertility, obstetrics, and gynecology. He created Nodal after experiencing the difficulty his patients had with the surrogacy process, which can be slow and expensive. Nodal charges $6,000 per match, with $500 monthly installments for the first six months and the rest of the fee paid upon the completion of the match. The startup raised $4.7 million in seed funding earlier this year and came out of stealth in September . Funding: $4.7 million Oath Care What it does: Oath Care provides community and medical advice to mothers up until their kids' early childhood. OMERS Ventures' Farr was an enthusiastic user of Oath herself , which inspired her seed investment in the startup earlier this year. Parents often have "questions about every possible thing related to food and sleep, and those resources are very hard to come by, with parents usually going to Reddit or Facebook," Farr told Insider. Through Oath Care, mothers are matched with a care team consisting of a stage-based specialist focused on fertility, pregnancy, postpartum, or early childhood; a mental-health specialist; and a fellow mother. The startup also offers expert-led workshops on a variety of topics, from breastfeeding to tantrums. Funding: $9 million, according to the company Investors: ​​Muse Capital, XYZ, General Catalyst, OMERS Ventures Oma Fertility Oma Fertility What it does: Oma Fertility is a full-service fertility clinic that offers IVF, egg freezing, frozen-embryo transfers, and donor-egg IVF. The company's IVF services use proprietary technology called Oma Sperm InSight to identify the most promising sperm. Embryologists then use an AI-powered microscope that automatically tracks fast-moving sperm for easy retrieval. After collecting an individual sperm cell, the embryologist injects it directly into an egg, a process known as intracytoplasmic sperm injection. Farr said that similar to "how Airbnb opened up the travel market by making travel affordable," something "like that will happen in fertility for a much bigger market." Oma says it offers lower pricing than other fertility clinics, with no hidden costs. Funding: $37.5 million, according to the company Investors: Jazz Venture Partners and Root Ventures Panakeia Panakeia What it does: Panakeia is a biotech startup whose main product is a breast-cancer diagnostic tool called PANProfiler Breast. Normally, it takes days or even weeks for labs to analyze breast-tumor samples to determine optimal treatments, leading to wasted time and money for patients. Panakeia hopes to shorten that timeline to hours. The startup's tool uses AI technology to automatically assess the levels of certain receptors in tissue samples. These receptors indicate which treatments are most effective for different types of breast cancer. For instance, if a tissue sample contains estrogen receptors or progesterone receptors, it signals that the cancer feeds off estrogen or progesterone hormones and the patient may be a good candidate for hormone therapy. Goddess Gaia Ventures' Oberoi-Cattai holds this issue dear to her heart, as she is a cancer survivor herself. "Breast cancer should not take two weeks to diagnose," Oberoi-Cattai said. "If you're saving a woman's life, you're saving, a lot of the time, a mother's life because breast cancer tends to be slightly later in women. You're saving a family. You are saving a structure in place. "  Funding: $3.79 million Raydiant Oximetry What it does: Raydiant Oximetry is developing a noninvasive sensor called Lumerah that measures fetal oxygen levels. Currently, medical professionals evaluate fetal distress, which determines the need for emergency C-sections, through fetal-heart-rate monitoring. This method isn't always accurate. "When you look at a heart-rate tracing for a clinician, it's basically a coin flip," Avestria Ventures' Dooley said. "It's difficult to make informed clinical decisions." By creating a tool that can reliably measure fetal oxygen levels, Raydiant Oximetry hopes to decrease the number of unnecessary C-sections and the probability of complications during childbirth. The startup's website says: "​​The FDA has already assigned Lumerah 'Breakthrough Device' status in order to fast-track its market approval. "    Funding: $12.8 million, according to the company Investors: VCapital, Avestria Ventures, RH Capital, Tri-Valley Ventures, SteelSky Ventures, FemHealth Ventures, Global Health Impact Fund, Loud Capital, Fogarty Institute for Innovation Sanguina Sanguina What it does: Sanguina offers an at-home test for anemia, which is a lack of healthy red blood cells in the body. While the disorder can affect both men and women, women are more likely to develop iron-deficiency anemia, according to the Department of Health and Human Services , because they sometimes don't have enough iron during pregnancy or a heavy period. Sanguina's technology uses a cellphone app that tests hemoglobin levels with a fingernail selfie. The startup's algorithm measures the paleness of a user's nail bed, which corresponds to hemoglobin levels. The app is free to use, and Sanguina is developing an at-home, over-the-counter anemia-screening product that is awaiting FDA approval. Funding: $2.8 million SoWell Health What it does: SoWell treats metabolic dysfunction, a condition that can lead to conditions such as obesity, polycystic ovary syndrome, insulin resistance, heart disease, cancer, and Alzheimer's in women. The startup estimates that up to 88% of people show signs of metabolic dysfunction, which can include weight gain, increased hunger, depression, mood changes, and fatigue. Via a $200 weight biology test, SoWell tests biomarkers such as fasting insulin, fasting glucose, cholesterol, and thyroid-stimulating hormone. The test involves an at-home finger prick that delivers results in two to five days, and the startup's app provides personalized recommendations based on the test results. Funding: $135,000 Syrona Health What it does: Syrona Health offers virtual gynecological health support through workplaces to address endometriosis to menopause, among other things. The startup provides people with access to health tracking, expert support, and a peer community. Through Syrona Health, employers can offer specialized medical advice and services that are personalized for an employee's stage in life. "Why should women be paying an extra premium for things that aren't going to affect them, but then be completely invisible to things that do affect them?" Goddess Gaia Ventures' Oberoi-Cattai said. Syrona Health says its services can help improve employee engagement, well-being, and retention at corporations. Funding: $700,000 Trial Library What it does: Trial Library connects oncologists, patients, and clinical-trial sponsors to increase participation of underrepresented groups. According to Lux Capital's Shakir, Trial Library's founder and CEO, Dr. Hala Borno, experienced the lack of diversity in clinical trials firsthand as an oncologist. This issue inspired her to start Trial Library. The positive effects of Trial Library are twofold: The startup democratizes access to innovative cancer treatments for underrepresented groups and researchers are able to build more robust sample groups for clinical trials. Funding: $5 million, according to the company Investors: Next Ventures, Unseen Capital, Moving Capital, Incite, Lux Capital Zaya Care ZayaCare What it does: Zaya connects pregnant and postpartum women with a network of maternal-health specialists that accept insurance. The startup was founded to disrupt the traditional model for pre- and postnatal care, where parents are left to find specialists, who are often expensive and not covered by insurance. With Zaya Care, parents can connect with a network of acupuncturists, lactation consultants, pelvic-floor therapists, and other specialists who all accept insurance. The startup operates in New York. Funding: $7.6 million
Avestria Ventures Investments
15 Investments
Avestria Ventures has made 15 investments. Their latest investment was in AOA Dx as part of their Series A on September 9, 2022.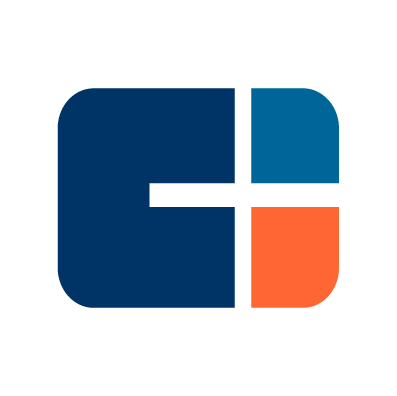 Avestria Ventures Investments Activity Avestria Ventures Portfolio Exits
2 Portfolio Exits
Avestria Ventures has 2 portfolio exits. Their latest portfolio exit was Uqora on July 08, 2021.
Date

Exit

Companies

Valuation

Valuations are submitted by companies, mined from state filings or news, provided by VentureSource, or based on a comparables valuation model.

Acquirer

Sources
| | | |
| --- | --- | --- |
| Date | | |
| Exit | | |
| Companies | | |
| Valuation | | |
| Acquirer | | |
| Sources | | |
Avestria Ventures Fund History
1 Fund History
Avestria Ventures has 1 fund, including Avestria Ventures I.
| Closing Date | Fund | Fund Type | Status | Amount | Sources |
| --- | --- | --- | --- | --- | --- |
| | | | | | |
| | |
| --- | --- |
| Closing Date | |
| Fund | |
| Fund Type | |
| Status | |
| Amount | |
| Sources | |
Avestria Ventures Team
2 Team Members
Avestria Ventures has 2 team members, including current Founder, Managing Partner, Linda Greub.
| Name | Work History | Title | Status |
| --- | --- | --- | --- |
| | | Founder, Managing Partner | |
| | | | |
| | | |
| --- | --- | --- |
| Name | | |
| Work History | | |
| Title | Founder, Managing Partner | |
| Status | | |
Discover the right solution for your team
The CB Insights tech market intelligence platform analyzes millions of data points on vendors, products, partnerships, and patents to help your team find their next technology solution.
Request a demo