Search company, investor...
About Armory Square Ventures
Armory Square Ventures is a seed and early stage venture fund based in Upstate NY and NYC. The firm focuses on opportunities where they can combine capital with its networks to help talented entrepreneurs build world-class businesses.
Are you an investor?
Submit your portfolio details now to be considered in our investor rankings.
Latest Armory Square Ventures News
Machinery Partner Raises $11M to Serve the Builders of America
Dec 6, 2023
Share This Article The company will expand its reach in the U.S., making heavy machinery and industrial equipment accessible for builders, small businesses, and subcontractors. BOSTON, December 5, 2023-- Machinery Partner, a company offering novel procurement, financing, and support for builders and contractors needing heavy machinery, today announced it raised $8M in Series A financing led by Armory Square Ventures and joined by Pritzker Group, two venture funds with expertise in the industrial tech world. RiverPark Ventures and Contour Venture Partners also participated in the round alongside numerous B2B marketplace founders. Pacific Western Bank provided an additional $3M in venture debt and the company raised follow-on from previous investors Euclid Ventures, One Way Ventures and Techstars Ventures. On a mission to enable the builders of the U.S. to improve local communities, this funding will equip Machinery Partner to further expand across the country and become the go-to destination for heavy equipment manufacturers to sell to construction, agriculture and recycling companies. Machinery Partner is a B2B marketplace democratizing innovative and specialized heavy machinery by enabling manufacturers and dealers to sell online and deliver double-digit savings on the critical equipment builders need to complete jobs, grow their businesses, and compete in the market. Offering procurement, financing, and support for a wide range of industrial equipment and heavy machinery, Machinery Partner is already selling in 35 U.S. states, with plans to expand operations throughout the country and internationally to support local construction and infrastructure development. "Machinery Partner has brought a new approach to heavy machinery procurement designed to support industrial businesses facing labor shortage and needing more specialized equipment. Our goal is to serve builders across the United States and beyond who need state-of-the-art machinery to improve their local communities and grow their businesses," said Machinery Partner Co-Founder and CEO Clement Cazalot. "With this funding, we will continue to expand our offerings for our customers, support new factory partners, and increase availability to disrupt the $580 billion global heavy equipment industry." Heavy industrial equipment such as rock crushers, screeners, and shredders are critical for advancing infrastructure in communities across the country and adding in-demand recycling programs. However, high costs and increased service needs keep this equipment out-of-reach for many small businesses and subcontractors. Machinery Partner is the key connection between machinery factories and their customers, making equipment accessible and affordable so builders can scale their businesses and gain an edge against competitors and larger companies. "The team at Machinery Partner continues to take the lead in an industry with massive potential, having expanded into 35 U.S. states," said Somak Chattopadhyay, of Armory Square Ventures, who joined the board. "We are energized by high growth marketplaces in industries undergoing rapid digital transformation. Machinery Partner's trajectory mirrors the early days of ACV Auctions, another marketplace business that ASV funded in the past. As towns and cities across the country continue to struggle to keep up with construction and infrastructure demands, Machinery Partner is enabling independent and small to medium size builders to not only grow their companies, but also to support local development." About Machinery Partner Headquartered in Boston, Machinery Partner is on a mission to democratize access to high quality heavy equipment and machinery for small and medium sized businesses. Its unique, integrated model offers procurement, financing and service that are more affordable, more efficient and more accessible for customers, enabling them to start or scale their businesses and punch above their weight in a competitive landscape. To learn more about Machinery Partner visit www.machinerypartner.com. Contact:
Armory Square Ventures Investments
18 Investments
Armory Square Ventures has made 18 investments. Their latest investment was in UCM Digital Health as part of their Series A - III on May 5, 2023.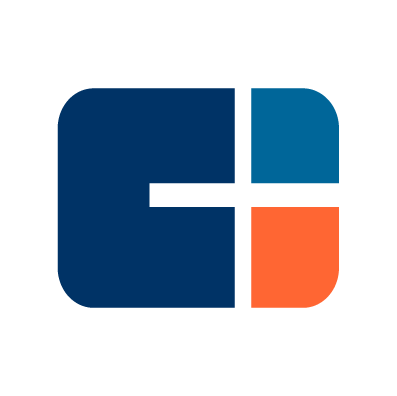 Armory Square Ventures Investments Activity Armory Square Ventures Portfolio Exits
3 Portfolio Exits
Armory Square Ventures has 3 portfolio exits. Their latest portfolio exit was BentoBox on October 18, 2021.
Armory Square Ventures Fund History
3 Fund Histories
Armory Square Ventures has 3 funds, including Armory Square Ventures II.
| Closing Date | Fund | Fund Type | Status | Amount | Sources |
| --- | --- | --- | --- | --- | --- |
| | Armory Square Ventures II | Early-Stage Venture Capital | | | |
| | Armory Square Ventures ACV Co-Invest II | | | | |
| | | | | | |
| | | | |
| --- | --- | --- | --- |
| Closing Date | | | |
| Fund | Armory Square Ventures II | Armory Square Ventures ACV Co-Invest II | |
| Fund Type | Early-Stage Venture Capital | | |
| Status | | | |
| Amount | | | |
| Sources | | | |
Armory Square Ventures Team
3 Team Members
Armory Square Ventures has 3 team members, including current Founder, Managing Partner, Somak Chattopadhyay.
Loading...