Search company, investor...
About Anicut Capital
Anicut Capital is an alternative asset management firm. It offers a range of financial solutions to institutions in the form of debt and equity. The company focuses on investing in Indian opportunities with a defined exit in sectors other than infrastructure, real estate, and media. The company was founded in 2016 and is based in Chennai, India.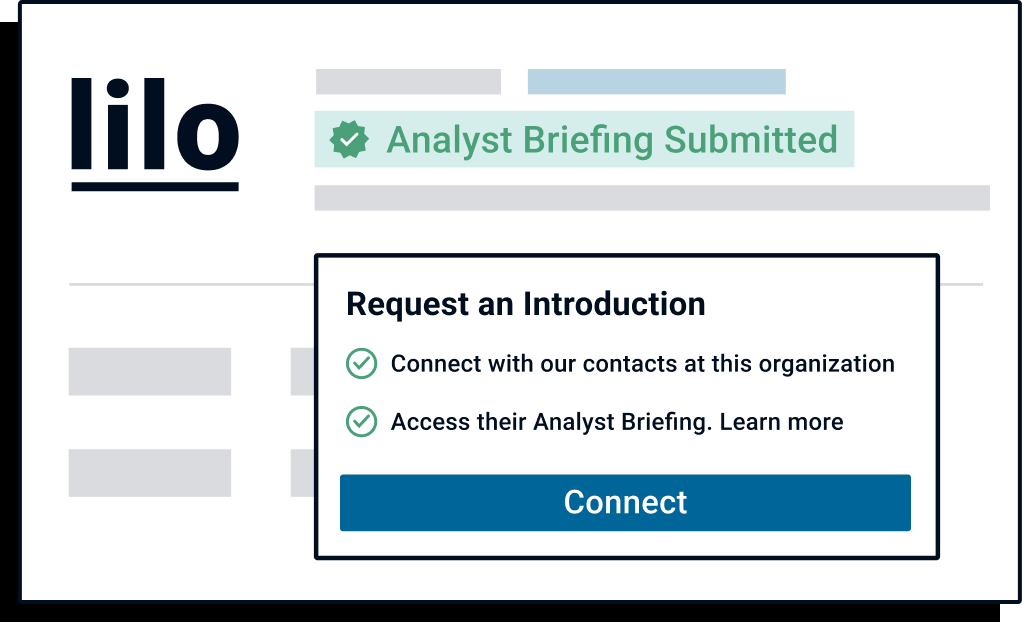 Want to inform investors similar to Anicut Capital about your company?
Submit your Analyst Briefing to get in front of investors, customers, and partners on CB Insights' platform.
Latest Anicut Capital News
To Infinity & Beyond: The 14 Indian Spacetech Startups Winning The Space Race
May 20, 2023
Last year alone as many as 100 spacetech startups got registered with the Indian Space Research Organisation The growth has come on the back of $205 Mn in funding raised by India's spacetech startups across 33 deals between 2014 and May 2023 With an increasing number of private companies mushrooming in the space economy across the world, the space race has become more intense over the past few years. From SpaceX to Blue Origin, more and more global players are looking at the spacetech sector with state-of-the-art technology and a glint in their eyes, and India is no exception. India, which until a few years ago was seen as shying away from splurging on space missions, recorded a historic 2022 with its first private rocket launch by Skyroot and multiple other satellite launches, grabbing the eyeballs the world over. Not to mention, behind this is the government's willingness and trust in the country's private spacetech players, who have massive backing from the Centre in all key areas ranging from funding, technology access, and infrastructure support, among others. Overall, the spacetech startups in India are looking at a $77 Bn opportunity by 2030, growing at an average annual growth rate (AAGR) of 30% during the period under review, 2021-2030, according to a research by Inc42. The startups in this space have raised over $205 Mn in funding since 2014. The buzz in this burgeoning sector has been such that last year alone as many as 100 spacetech startups got registered with the Indian Space Research Organisation (ISRO). Further, Microsoft joined hands with ISRO in January 2023 to fuel the growth of spacetech startups in India. According to a study published by IBEF in December 2022, India contributed to 2.1% of the global space industry economy in 2020, with a market share of $9.6 Bn, accounting for 0.4% of the country's total GDP. Now that India is inching closer to unravelling the secrets of space and what lies beyond horizons, let us (Inc42) present you with a list of 14 Indian spacetech startups that are expected to write the next chapter of the Indian growth story in the nascent but ever-growing space domain. (Note: The list is not meant to be a ranking of any kind and will be updated occasionally. We have listed the Indian spacetech startups in alphabetical order.) Here's The List of Spacetech Startups In India Aadyah Aerospace Founded in 2016 by Shaju Stephen, Aadyah Aerospace is a provider of aeronautics, space, and defence engineering and technology solutions. Headquartered in Bengaluru, this innovative aerospace startup aims to revolutionise computer vision, communication, and motion control through the integration of AI. The startup operates in both the space and aerospace sectors, specialising in self-designing satellites, launch vehicle subsystems, and drones. The startup's primary focus lies in manufacturing cutting-edge electro-mechanical actuators, control actuation systems, and electro-optic systems for missiles and launch vehicles. Notably, the spacetech startup has successfully developed a cube set dispenser that securely holds satellites in position during launches until they are deployed into Low Earth Orbit (LEO). Within one year of its establishment, Aadyah Aerospace secured nearly $1 Mn from the US-based Keiretsu Forum. Agnikul Established in 2017, Agnikul achieved a significant milestone by constructing its own launchpad and mission control centre at the Satish Dhawan Space Centre in Sriharikota. Founded by Srinath Ravichandran, Moin SPM, and SR Chakravarthy, the spacetech startup has raised a total of $34.5 Mn across six funding rounds. Its most recent funding round in November 2022 was led by Rocketship.vc and Venture Catalysts. The spacetech startup has garnered support from notable angel investors, including Sriram Krishnan of Andreessen Horowitz, Anand Mahindra, Nithin Kamath of Zerodha, and Naval Ravikant of AngelList. Agnikul has secured a significant achievement as one of the first Indian private enterprises to forge partnerships with both ISRO and IN-SPACe for the development of its projects. Operating in the fiercely competitive space industry, Agnikul faces competition from players such as Skyroot, Dhruva Space, Pixxel and Astrome. Astrogate Labs Headquartered in Bengaluru, Astrogate Labs is at the forefront of enabling high-speed communications for small satellites. The startup, established in 2017 by Aditya Kedlaya and Nitish Singh, is dedicated to unveiling its groundbreaking space-to-ground laser communications link. After getting an undisclosed amount of funding from Speciale Invest in 2019, Astrogate secured $200K from 9Unicorns Accelerator Fund in 2020. With a vision to address the challenge of high-speed communication in space, the startup initially planned to establish a comprehensive chain of optical communication systems. The spacetech startup's strategy includes managing a network of optical ground stations and in-space relays to support the increasing demands of satellite downlink operations. Bellatrix Aerospace Spacetech startup Bellatrix Aerospace was established in 2015 by Rohan M Ganapathy and Yashas Karanam. To date, the company has successfully raised a total of $11.1 Mn in funding across four rounds , with the latest round led by ANIC-ARISE in 2022. The primary focus of Bellatrix Aerospace lies in the development of advanced in-space propulsion systems and rocket propulsion technologies. The startup is dedicated to making space more accessible and affordable for various applications. One of its key areas of emphasis is the development of propulsion systems, or thrusters, for heavy (>2 ton), micro, and nanosatellite. The startup primarily targets satellite operators engaged in observation, imaging, navigation, and technology applications within the spacetech industry. Dhruva Space Established in 2012 by Sanjay Nekkanti, Dhruva Space is a spacetech startup based in Hyderabad. The startup specialises in providing integrated solutions for space-based applications by offering satellites, earth stations, and launching services as a comprehensive package. Recommended For You: 6th January, 2023 In 2021, Dhruva became the first Indian entity to secure an order for the design and development of space-qualified solar arrays from inception. The startup claims that it stands as the sole private spacetech firm in India to possess both satellite and launcher interfaces. The startup further successfully tested and space-qualification of its '3U and 6U Satellite Orbital Deployers' and 'Orbital Link' in April 2023. These advancements were accompanied by a launch in April, where Dhruva Space independently constructed satellite deployment systems that are compatible with the PSLV (Polar Satellite Launch Vehicle) launch vehicle. Digantara Founded in 2018, the spacetech startup is focused on a sustainable space environment and working on developing a space debris detector. Founded by Anirudh Sharma, Rahul Rawat, and Tanveer Ahmed, the Bengaluru-based startup aims to create an ecosystem for small satellites in India and has networked with local partners as well. This year, it launched the satellite Pushan-Alpha which will serve as a space weather testbed in a sun-synchronous orbit. Digantara is also developing an end-to-end infrastructure to resolve the difficulties of space operations and manage space traffic through its Space Mission Assurance Platform. GalaxEye Space GalaxEye was founded in 2020 by Denil Chawda, Kishan Thakkar, Pranit Mehta, Rakshit Bhatt, Satyanarayanan Chakravarthy and Suyash Singh. Based out of Chennai, the startup provides multi-sensor imagery via satellites. Since its inception, the startup has raised around $4 Mn from investors, including Speciale Invest, Artha India Ventures, Anicut Capital, Veda VC, Zerodha founder Nithin Kamath, EaseMyTrip's Prashant Pitti, and Tracxn founder Abhishek Goyal, among others. The startup claims that it can provide all-weather imaging at any time, without any atmospheric interference. It is also capacitated to produce high-resolution images using a small satellite constellation. In a bid to help insurance companies better scrutinise the damage from natural disasters and artificial crises on the insurance claimants, GalaxEye plans to empower them with its satellite data and images. InspeCity Founded in 2022 by Professor Arindrajit Chowdhury and Dr Tausif Sheikh, Mumbai-based and IIT Bombay-incubated InspeCity is a satellite servicing startup that offers satellite life-enhancing and deorbiting services, positioning itself as the 'space mechanics'. The spacetech startup is working on developing an autonomous robotic platform on top of ISRO's polar satellite launch vehicle (PSLV) stage four's module, the PSLV Orbital Experimental Module (POEM). This will allow InspeCity to service satellites in space and is a step towards a larger plan of building an orbital habitat around Earth's orbit. InspeCity is working towards a larger vision of building space-based cities – based on O'Neill cylinders – across major bodies of the solar system, capable of housing 1 Mn people at any given time. For now, the startup has set a timeline of 2030 to deploy an orbital habitat to demonstrate proof of concept of a technology, which would be scalable to house millions of people in the future. The startup has raised $1.5 Mn in pre-seed funding recently from a clutch of investors, including Speciale Invest, Antler India, Veda VC, Anicut Capital and DeVC India. Kawa Space Founded in 2019 by Bala Menon and Kris Nair, Kawa Space builds critical earth observation infra. The Mumbai-based startup has raised a total of $1.2 Mn in four rounds. The latest round was announced in April 2023 and led by AWS Space Accelerator. It has brought on board 30 strategic suppliers, which contribute to manufacturing, payloads and rocket construction. In the year of its inception, it had launched one satellite orbit, while 18 more were underway. Kawa Space aims to make satellite imagery accessible to all. The startup is focused on powering multiple use cases for our agriculture, infrastructure, and environment-focused customers. Newspace Research & Technologies Headquartered in Delhi NCR and Bengaluru, Newspace Research & Technologies is an aerospace startup that claims to be building next-generation aerospace technology, including unmanned air systems, collective robotics, GPS-denied operations, augmented reality, virtual reality, machine learning and artificial intelligence. Founded in 2017, the startup is run by a former IAF officer, Sameer Joshi. NewSpace raised $21 Mn in a funding round led by Pavestone Technology Fund in February 2022. The startup has also bagged a deal from the Ministry of Defence to develop a High-Altitude Pseudo Satellite (HAPS), which is an unmanned aircraft that operates at altitudes over 65,000 feet and is capable of conducting surveillance operations by staying airborne for months at a stretch. The startup has bagged a total funding of $33 Mn to date. According to the company's website , it is pushing for the use of cutting-edge solutions for aerospace in industrial UAVs, collective robotics, AI, and augmented & virtual reality simulations. Pixxel Founded in 2019 by BITS Pilani alumni Awais Ahmed and Kshitij Khandelwal, Bengaluru-based Pixxel is building a high-resolution hyperspectral imaging satellite constellation to offer its clients AI-powered insights that discover, solve and predict climate issues in real-time. Pixxel mainly operates in the hyperspectral imaging sphere that gives a better analysis of the Earth's surface and captures high-resolution images for data analysis. It is looking to launch six commercial satellites, which will be the first set of satellites that will sell data commercially. The startup launched its third hyperspectral satellite, Anand , in November 2022. The microsatellite weighs 15 kg and has a total of more than 150-plus bands that enable it to see Earth in more detail as compared to non-hyperspectral satellites, the cofounders said. The startup secured $25 Mn in March 2022 , along with a strategic round in August 2022 from Accenture . SatSure Founded in 2017 by Prateep Basu, Rashmit Singh Sukhmani and Abhishek Raju, the Bengaluru-based spacetech startup, SatSure, uses satellite data to offer 'decision intelligence' across the BFSI, agriculture, and infrastructure sectors. The startup claims to be making space data easily consumable for all its users. It also offers a SaaS product that enables financial institutions to offer on-demand credit to farmers. This year, the spacetech startup has received investment from banking giants ICICI Bank, Kotak Mahindra Bank and HDFC, as part of its INR 120 Cr Series A funding round. It plans to use the funds to own a fleet of four high-resolution data-producing satellites by 2024. Skyroot Founded in 2018 by Pawan Kumar Chandana and Naga Bharath Daka, Skyroot builds space launch vehicles. Skyroot has three different rockets in production, Vikram I, II and III. The startup claims that its rockets can be assembled and ready for launch within 24-72 hours, depending on the rocket and the size of the payload. The rockets can carry between 290 kg and 815 kg of payload, depending on the rocket's size and the target orbit. VestaSpace Technologies Founded in 2018 by Arun Kumar Sureban, Pune-based VestaSpace builds small satellite platforms for several functions such as tech demonstration, communications, and earth observation missions, among others. It also offers ground station services with antennas that are pre-configured to interlink communication modules automatically. It started working with ISRO in 2020 and raised $10 Mn from Next Capital. Following the funding, the startup announced plans to launch over 35 satellites . The startup aimed to tap the new-generation telecommunications model and transmit 5G signals directly through its satellites to reduce the pressure on fibre networks. Reportedly, VestaSpace was also in talks with the Department of Telecommunications (DoT) for spectrum in the 28 GHz band for commencing 5G operations in India.
Anicut Capital Investments
64 Investments
Anicut Capital has made 64 investments. Their latest investment was in Leumas as part of their Pre-Seed on May 5, 2023.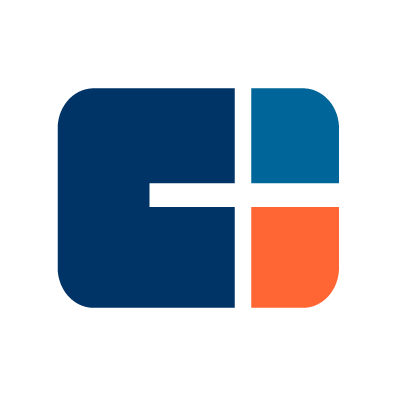 Anicut Capital Investments Activity | Date | Round | Company | Amount | New? | Co-Investors | Sources |
| --- | --- | --- | --- | --- | --- | --- |
| | | | | | | |
| | | | | | | |
| | | | | | | |
| | | | | | | |
| | | | | | | |
| | | | | | |
| --- | --- | --- | --- | --- | --- |
| Date | | | | | |
| Round | | | | | |
| Company | | | | | |
| Amount | | | | | |
| New? | | | | | |
| Co-Investors | | | | | |
| Sources | | | | | |
Anicut Capital Portfolio Exits
2 Portfolio Exits
Anicut Capital has 2 portfolio exits. Their latest portfolio exit was Swipez on September 08, 2022.
Anicut Capital Fund History
8 Fund Histories
Anicut Capital has 8 funds, including Anicut Opportunities Fund.
| Closing Date | Fund | Fund Type | Status | Amount | Sources |
| --- | --- | --- | --- | --- | --- |
| | Anicut Opportunities Fund | | | | |
| | | | | | |
| | | | | | |
| | | | | | |
| | | | | | |
| | | | | | |
| --- | --- | --- | --- | --- | --- |
| Closing Date | | | | | |
| Fund | Anicut Opportunities Fund | | | | |
| Fund Type | | | | | |
| Status | | | | | |
| Amount | | | | | |
| Sources | | | | | |
Anicut Capital Team
2 Team Members
Anicut Capital has 2 team members, including , .
| Name | Work History | Title | Status |
| --- | --- | --- | --- |
| | | | |
| | | | |
| | | |
| --- | --- | --- |
| Name | | |
| Work History | | |
| Title | | |
| Status | | |
Discover the right solution for your team
The CB Insights tech market intelligence platform analyzes millions of data points on vendors, products, partnerships, and patents to help your team find their next technology solution.
Request a demo