Search company, investor...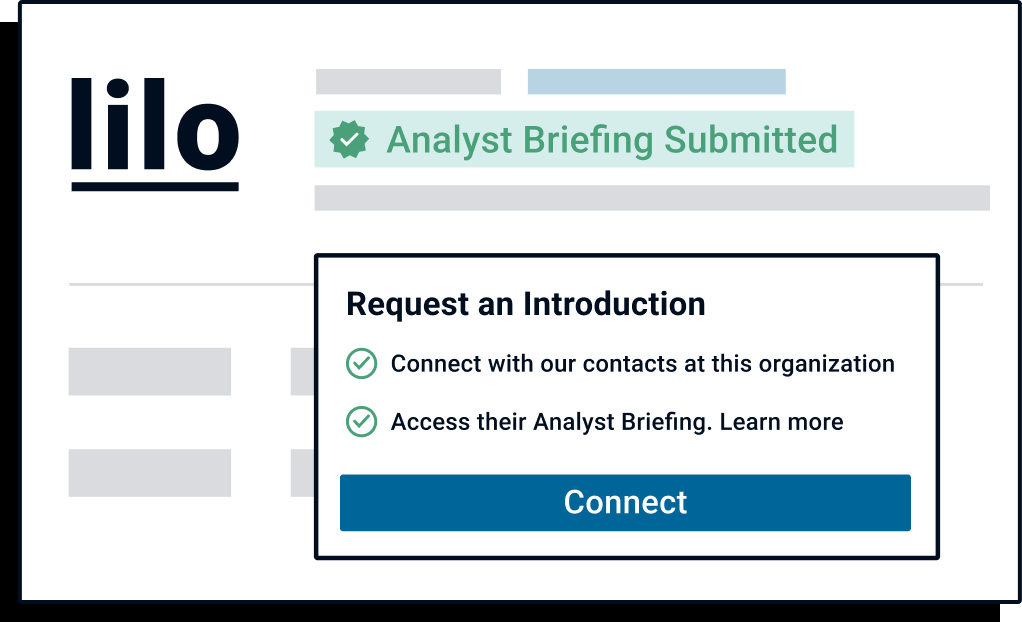 Want to inform investors similar to Alpha Edison about your company?
Submit your Analyst Briefing to get in front of investors, customers, and partners on CB Insights' platform.
Latest Alpha Edison News
Fanaply Believes It Is the 'NFT Solution Expert' for Fans, Brands and IP Holders; Some NHL and NBA Teams Already Agree
May 5, 2022
Funding round to date: "We just did a Seed Round with Elysian Park Ventures, Alpha Edison and CyberAgent Capital." Who are your investors? "Elysian Park Ventures, Alpha Edison and CyberAgent Capital were all part of a Seed Round we closed last year. We're heading into a Series-A Round in the coming months. We've raised less than $5 million." Are you looking for more investment? "Yes, we are." Tell us about yourself, CEO and co-founder Grant Dexter: "I started at PricewaterhouseCoopers. I got taken with this Fanaply CEO and co-founder Grant Dexter idea of the fan and the musician or the team, and the direct connection the Internet allowed, and the one-to-one relationship it created. I've done a few other startups. Mike Rosenthal, our co-founder, someone I trusted, introduced me. I met him at South by Southwest and he said, 'There is this cool technology called blockchain. And specifically Ethereum has these things called smart contracts, and they allow you to create digital scarcity, true digital ownership and digital authenticity,' so proof of ownership. I was immediately taken. It took me about a week but because I had worked in e-commerce and ticketing and closely with IP rights holders. And I had three boys under the age of 15, and I was like, 'Oh my god, this is a new asset class. It's a digital good for a digital world.' That's how we got going. We just started writing out a whitepaper and doing research and building out the initial phase of the website." Who are your co-founders/partners? "Mike Rosenthal is a co-founder. He has experience in the music and entertainment business. One of the smartest guys I've ever met. Super-high IQ, really smart, able to make connections between dots. Very fortunate to have him come to me with the idea and for us to work together. Ed Vetri is an experienced music executive. He was the CEO of Wind-Up Records. During their heyday, imagine Evanescence and Creed, they were one of the biggest independent labels. He's got a history of financials, financial modeling and doing deals and contracts running companies. Two excellent partners. Dannielle Maged is our CCO." How does your product/service work? "We offer a turnkey approach that makes it easy for brands and IP holders to successfully leverage NFTs. We have three product lines. The first is our existing Fanaply.com marketplace, where partners like the New Jersey Devils and the Colorado Avalanche can instantly release paid or free NFTs for fans and their communities on branded landing pages with our assistance. The next product line is a Fanaply white label marketplace, which is basically a white label copy of Fanaply.com we can hand to a partner in three or four days and customize it. They can launch and start creating their own NFTs for their own existing communities, IP holders, various categories. It's an elegant solution for leagues and IP rights holders. The third thing we do is API and app integration, Shopify integration. Our philosophy is we want NFTs to be where your communities already exist and where your fans are already congregating. We can build NFTs directly into our partners' apps and directly into their mobile websites. Or we can offer a white label solution that integrates into all of those existing electronic ecosystems." What problem is your company solving? "We're doing a bunch of things for both fans and for brands and IP holders. For brands and IP holders, we're giving them a new way to interact digitally with fans. We're creating incremental revenue streams for them. We're creating exciting engagement opportunities around their IP. On the fan side, it's fascinating. We can provide proof of fandom. We have an API integrated into one of the major streamers that will run listing competitions for like a week and thousands of fans who listen every day go up and down a leaderboard to try to win one of five NFTs to prove they're the biggest fan. There are exciting opportunities around fandom and the expression of fandom. And then incremental revenue engagement on the IP holder side." What does your product cost and who is your target customer? "Our product cost for the branding landing pages for the baby step, for folks wanting to get involved and try our site, it's really easy, no upfront costs, shared risk, shared reward. We'll do a revenue split. If they want to do engagement-based NFTs—we've done stuff with One Direction where the first 10,000 people at their concert could earn an NFT. That, and we charge anywhere from $500 upwards, depending on what they want to do and how many NFTs they want to issue. The white label pricing is a license fee, a variable monthly fee, depending on how much of the lift they want us to do and then a small 10% transaction fee on paid NFTs. The goal around the pricing is to make it as easy as possible for companies to get involved and dip their toes in the water around NFTs without it costing them a ton or having them taking risks. We've been around a long time, and we've done a lot of launches with everyone from the NHL to Amex. We didn't want the price to be a block for anybody. Our core target audiences are true IP rights holders. Folks that have existing communities they want to organize and monetize. Leagues, teams, musicians, IP rights holders like Disney or any company that has been producing physical goods and has a community built around those physical goods or a moment, memory, milestone or event. That's our core focus because we think the white label is a terrific fit for someone like them." I don't think NFTs should be for people that can pay $10,000. A fan that watches 20 games on television in a row should be able to earn an NFT that only 50 or 1,000 or however many people have. These should be accessible. --Fanaply CEO and founder Grant Dexter How are you marketing your product? "We've been marketing, initially, through word of mouth. We were fortunate to get involved in this space early. We have incredible case studies and references. It's an interesting time in the space. It's a little bit like the wild West. Tons of folks are popping up, tons of providers and platforms. We rely on a couple of things. First, our pedigree and history and case studies, and folks we've worked with. Some of the amazing staff – Danielle Maged is a great example. She's our CCO, former executive at StubHub and Fox Sports. Hiring great people is probably the best way to market and promote your business, and then strategically going after leagues and entertainment partners and IP rights holders directly are the ways we're attracting those businesses." How do you scale, and what is your targeted level of growth? "The white label is about scaling. Because we were serving up NFTs in 2019, when no one knew what they were, we had to create a system that was really easily scalable, which meant we have an NFT builder that's visual where you can create an NFT in less than a few minutes. All of our back-end is drop down. We have built these white labels and APIs to allow ourselves and our partners to scale at an incredible rate. We've issued over 350,000 NFTs. One of our biggest drops was 50,000 in a 20-minute period. Scaling is sort of built into our solution for our partners and as we grow our partner base." Fanaply can also do 'engagement-based NFTs' with bands, such the giving the first 10,000 people at a One Direction concert NFTs. Who are your competitors, and what makes you different? "It is a bit of the wild West. I feel we've been at this a lot longer—a lot of folks are building the car as they're rushing down the street, and they're signing deals with folks and raising money, and they haven't released an NFT. Hats off to some of those folks, and we wish the ecosystem well. Every day, you'll see highlights of NFT companies starting and some finishing up. Our differentiator is our ease of use of our technology and how simple it is, how road tested it is and the feature set. Whether it's accepting debit or credit cards or the white label or the API integration or the ability to upload into your Google, Apple wallet. Or the fact that our NFTs could be geofenced. We have third-party integrations, we are multi-chained, there's so many. Our technology, our track record and history are really important because it shows the history. We're a trusted partner with the biggest names in the world like Amex, NHL, Coachella. We were a pioneer in the space. We did the first drop with a band called 5 Seconds of Summer, 15,000 NFTs in June 2020. We've been doing this a long time and doing it right. We're NFT solution experts. Our NFTs are customizable, scalable NFTs in a box. We can get folks up and running in a day or two. Being eco-conscious is important too. From day one, we have built our technology to have as minimal impact on the environment as possible. Whether that's through deals with Offsetra on the carbon footprint we create or adding like polygon, another protocol, which is really, really eco-friendly." What's the unfair advantage that separates your company? "I'm always gonna say people just because from every startup I've ever done, a company is just a collection of people working toward a common goal. I know that sounds trite, but it's true. This NHL player named Paul Coffey once said that whenever he was on the ice with Wayne Gretzky, he made it feel like anything was possible. That's how I've always tried to view leadership and how I've always tried to hire leaders to empower our people to do great work. The other two are our technology and our experience and track record. We have done free drops with Trevor Noah around presale tickets, and live drops on a screen inside of Madison Square Garden. We have done free and earned in virtual concerts, to paid drops with bands. Since we've been around for so long, we have done it all. In the NFT world, despite all the headlines and everything you hear, people look for a product market fit. Why do I want this? Why do I want to keep it? A lot of the early transactions have been around speculation. We have a unique advantage in that we have seen a lot and built a team around understanding the fan and the IP rights holders that can deliver on the technology we've already built." Today @PredsNHL are dropping their eighth #NFT with Fanaply! The Loyal Legion Patch NFT honors and rewards Season Ticket Citizens whose passion for the Loyal Legion make #Smashville an unbeatable environment for fans and players. What does success ultimately look like for your company? "Having Fanaply be the backbone of some of the Web3 universe and NFTs for leagues, teams, entertainment, music partners everywhere would be amazing because it will help build a new part of fandom that's much different than today's version. Digitizing fandom has been an obsession of mine. Success ultimately looks at scaling out our employees, having fulfilled and successful and competitive daily lives, and our company creating value for our partners and value for our shareholders. And helping build the future." What should investors or customers know about you—the person, your life experiences—that shows they can believe in you? "I care about the connection between the fan and the partner. I left a high-paying job when I was 29 at PricewaterhouseCoopers to start a dot.com startup because a band, Cowboy Junkies, came to me and said 'We have all this merch in our warehouse, we don't know what to do with it.' I said, 'We should build a website and you could start selling it on the Internet.' I have a history of creating incremental or new value for every partner in every business I've worked with. That's always been my goal to go to someone and say, 'I'm not asking you to give me $20, I'm asking us to make $100 and I'll take $20 of it and you can have the other $80.' That's my track record." We want it to be more than, 'Oh, I'm buying this because I hope it appreciates in 12 months.' We want it linked to a milestone, a memory, being part of a collection, something that upgrades the more games you go to or the more times you listen to the song or the more shows you go to. --Grant Dexter How do you differentiate yourself among other similar companies to the sports teams and leagues? "That is a challenge. You combat that by hiring great people with great track records of success and great relationships in the verticals you're going after because that signals to those partners, 'Hey, these people have joined the company. They've made some pretty good bets in the past. This is a safe, good direction to go in.' The second is our track record and our history and case studies have been an amazing tool for us. It can be hard because the market is so flooded. You really need to have a really great product and need to educate folks on what you have. I joke that it's not like we're selling Nike shoes in Australia and we have 10 years of sales history. There is no sales history on engagement or revenue for NFTs. You have to get attention by showing teams you've done it, can do it and you have great people around you to do it. That's the only way but it is very noisy." Do you have a favorite quote about leadership? "The Paul Coffey quote about Wayne Gretzky, who said that when Wayne was on the ice you felt like anything was possible. I thought, 'Wouldn't it be amazing to play on his team knowing you may be able to do anything on that shift?' His only job was to help you be the best, even better than you thought you could be. That's the way I've always tried to approach leadership is to support my folks and maybe help them achieve things they didn't think they were capable of." Question? Comment? Story idea? Let us know at [email protected] Latest
Alpha Edison Investments
76 Investments
Alpha Edison has made 76 investments. Their latest investment was in Assembly as part of their Series A on December 12, 2022.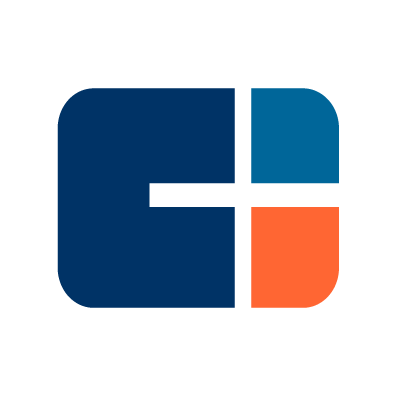 Alpha Edison Investments Activity | Date | Round | Company | Amount | New? | Co-Investors | Sources |
| --- | --- | --- | --- | --- | --- | --- |
| | | | | | | |
| | | | | | | |
| | | | | | | |
| | | | | | | |
| | | | | | | |
| | | | | | |
| --- | --- | --- | --- | --- | --- |
| Date | | | | | |
| Round | | | | | |
| Company | | | | | |
| Amount | | | | | |
| New? | | | | | |
| Co-Investors | | | | | |
| Sources | | | | | |
Alpha Edison Portfolio Exits
4 Portfolio Exits
Alpha Edison has 4 portfolio exits. Their latest portfolio exit was Vyng on November 15, 2022.
Date

Exit

Companies

Valuation

Valuations are submitted by companies, mined from state filings or news, provided by VentureSource, or based on a comparables valuation model.

Acquirer

Sources
| | | | | |
| --- | --- | --- | --- | --- |
| Date | | | | |
| Exit | | | | |
| Companies | | | | |
| Valuation | | | | |
| Acquirer | | | | |
| Sources | | | | |
Alpha Edison Fund History
8 Fund Histories
Alpha Edison has 8 funds, including Alpha Edison II.
| Closing Date | Fund | Fund Type | Status | Amount | Sources |
| --- | --- | --- | --- | --- | --- |
| | | | | | |
| | | | | | |
| | Alpha Edison Westwood I-A | | | | |
| | | | | | |
| | | | | | |
| | | | | | |
| --- | --- | --- | --- | --- | --- |
| Closing Date | | | | | |
| Fund | | | Alpha Edison Westwood I-A | | |
| Fund Type | | | | | |
| Status | | | | | |
| Amount | | | | | |
| Sources | | | | | |
Alpha Edison Team
3 Team Members
Alpha Edison has 3 team members, including current Chief Operating Officer, Angela Sun.
| Name | Work History | Title | Status |
| --- | --- | --- | --- |
| | | | |
| | | | |
| | | | |
| | | | |
| --- | --- | --- | --- |
| Name | | | |
| Work History | | | |
| Title | | | |
| Status | | | |
Discover the right solution for your team
The CB Insights tech market intelligence platform analyzes millions of data points on vendors, products, partnerships, and patents to help your team find their next technology solution.
Request a demo