Search company, investor...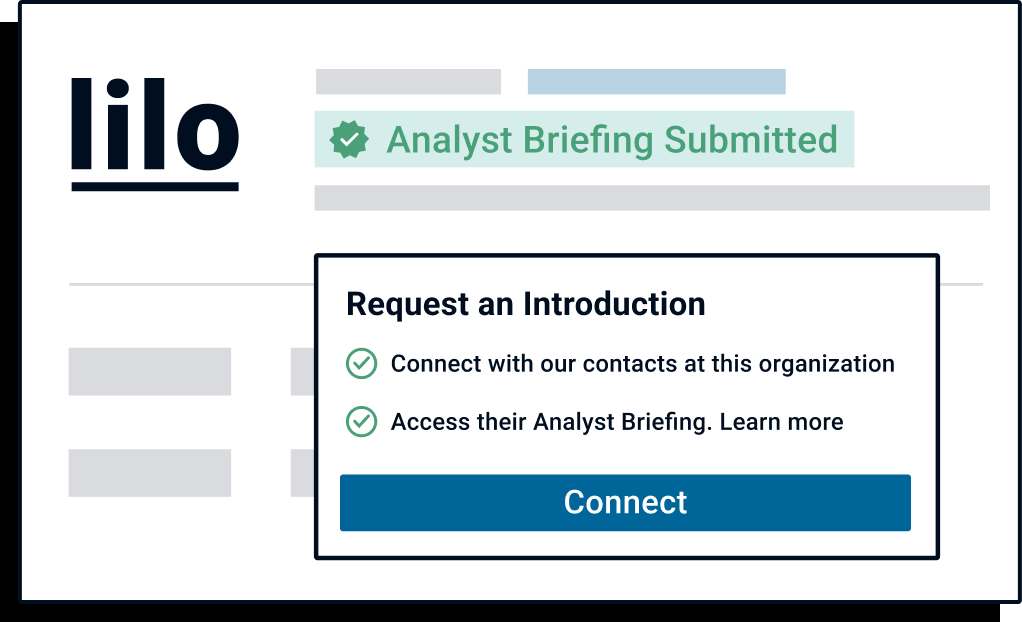 Want to inform investors similar to Alan Webber about your company?
Submit your Analyst Briefing to get in front of investors, customers, and partners on CB Insights' platform.
Latest Alan Webber News
We asked 50 mayors: What keeps you up at night?
Apr 12, 2023
Access to guns by youth and youth shooting and homicide incidents are the types of situations that keep me up at night." Party affiliation: A registered Democrat in a nonpartisan position. Biography: Rita Ali was elected mayor of Peoria, Ill., in April 2021, becoming the city's first woman and first person of color to serve in the role. She previously spent two years as an at-large member of the city council and retired early from her position as vice president of workforce and diversity at Illinois Central College to serve as the city's first full-time mayor. As mayor, her priorities include bringing passenger train service to Peoria and central Illinois, and putting an emphasis on increasing racial equity, reducing gun violence and revitalizing neighborhoods. +Expand for bio Party affiliation: Democrat Biography: Miro Weinberger is serving his fourth term as mayor of Burlington, Vt. He was born and raised in Vermont and interned for former Sen. Patrick Leahy (D-Vt.) while in college. He previously worked as an affordable housing developer and served on the Airport Commission. As mayor, he has prioritized housing, racial equity, fiscal responsibility and climate action. In 2019, Weinberger launched a plan to steadily eliminate Burlington's use of fossil fuels for heating and ground transportation. He also recently announced an effort to end homelessness by 2025. He lives in Burlington with his wife and two daughters. +Expand for bio Craig Greenberg, 49 "Louisville is facing a public safety crisis. We have way too much violent crime and gun violence plaguing neighborhoods all across our city." Party affiliation: Democrat Biography: Craig Greenberg is the 51st mayor of Louisville, Ky. A graduate of Jefferson County Public Schools, the University of Michigan and Harvard Law School, Greenberg was an attorney before helping launch and lead 21c Museum Hotels. As a member of the University of Louisville Board of Trustees, Greenberg led the effort to hold the former university president accountable for alleged financial misconduct that was ultimately part of a larger settlement in 2021. Greenberg has been married to his wife for 21 years, and they have two sons. +Expand for bio Party affiliation: Democrat Biography: Justin Bibb wants to make Cleveland a national model for city management, policing and neighborhood revitalization. Bibb, who was born and raised in Cleveland, was elected the city's first millennial mayor in 2021. He started his career in public service working for then-Sen. Barack Obama (D-Ill.) and later for Cuyahoga County, where Cleveland is located. He has also worked for Gallup, KeyBank and Urbanova, a startup focused on improving cities. He holds a bachelor's degree from American University, attended the London School of Economics and is a graduate of Case Western Reserve University. He also has an MBA and a J.D. Bibb serves as an advisory board member for the U.S. Conference of Mayors and vice chair for climate and resilience on the Environment Committee. +Expand for bio Party affiliation: Democrat Biography: Tishaura Jones was elected in 2021 to serve as the 47th mayor of St. Louis, Mo., and is the first Black woman elected to the position. Raised in the city, Jones is focused on improving services by modernizing city government, addressing root causes of crime to make the city's neighborhoods safer and steering new investments into long-neglected communities. She previously served as St. Louis city treasurer and assistant minority floor leader in the Missouri House. She has a son. +Expand for bio Malik D. Evans, 43 "The triple challenge of mental health, the opioid epidemic and violence, which was exacerbated during the pandemic and is challenging our community and communities across the country." Party affiliation: Democrat Biography: Malik Evans became Rochester, N.Y.'s 71st mayor in 2022. His priorities include trying to promote positive, systemic and structural change; provide transparent leadership; create productive intergovernmental, private and nonprofit partnerships; and increase quality of life. A Rochester native, he holds a bachelor's degree from University of Rochester and master's degree from Nazareth College. He became the youngest person elected to Rochester's Board of Education at age 23 and later became board president. In 2017, he served as an at-large city council member. Previously, Evans held leadership positions at M&T Bank Corporation and ESL Federal Credit Union. He and his wife have two sons. +Expand for bio Party affiliation: Democrat Biography: Phillip Jones became the 27th mayor of Newport News, Va., and the city's youngest mayor in 2023. He is working to improve education, invest in public safety and modernize city hall. As a Marine Corps infantry officer, he supported peacekeeping and security cooperation missions on multiple continents. As a management consultant, he has advised Fortune 500 companies, municipalities and nonprofits. He earned a bachelor's degree from the United States Naval Academy and holds an MBA from Harvard Business School and a master's from Harvard Kennedy School. Jones' priorities include leveraging public-private partnerships and modernizing city hall processes. +Expand for bio Danene Sorace, 50 "Ensuring my neighbors are safe keeps me up at night. Feeling safe in one's own community is essential." Party affiliation: Democrat Biography: Danene Sorace was elected to serve as Lancaster's 43rd mayor in 2018, the second woman in the job. She previously served on the city council. Her first taste of local government came while serving as executive director of an environmental organization that was actively partnering with Lancaster to launch the city's first green infrastructure plan. She is focused on four strategic priorities: strong neighborhoods, safe places, sustainable economy and sound government. +Expand for bio Kenneth T. Welch, 58 "The widely available access to high-powered guns and ammunition presents a clear and present threat to our community, when these items fall into the hands of criminals and those with mental health issues. It is a continuing concern for our community's safety." Party affiliation: Democrat Biography: Ken Welch won more than 60 percent of the vote in 2021 to become the first Black mayor of St. Petersburg, Fla. Welch previously served as a Pinellas County commissioner and led the effort to create the first Pinellas Community Redevelopment Area focused on poverty reduction. He holds a bachelor's degree from the University of South Florida St. Petersburg and an MBA from Florida A&M University. Welch and his wife have two daughters. +Expand for bio Party affiliation: Democrat Biography: Baltimore Mayor Brandon Scott has made ending gun violence and restoring the public's trust in government his two main priorities. He was elected city council president in 2019, and since becoming mayor in 2020, he has championed increased oversight of the Baltimore Police Department by pushing for greater levels of crime-data sharing. Scott also passed legislation requiring all city agencies to consider equity in their operations. He has served as chair of the National League of Cities' Large Cities Council and is a graduate of MERVO High School and St. Mary's College of Maryland. +Expand for bio Party affiliation: Democrat Biography: Tyrin Truong is the 16th mayor of Bogalusa, La. Truong is a 2021 graduate of Washington University in St. Louis. During his time at the university, he served as the 53rd student body president. He also worked in the House under Rep. William Lacy Clay (D-Mo.) and previously served as director of policy for the Urban League of Louisiana, advocating for civil rights. Truong runs a youth organization called Better Bogalusa. +Expand for bio Randall Woodfin, 41 "Violent crime. Anytime you have to provide devastating or heartbreaking news to a parent or grandparent because of a life lost to gun violence, it challenges you to examine the tools needed to address this public health crisis facing our nation." Party affiliation: Democrat Biography: Randall Woodfin's top priority as mayor of Birmingham, Ala., is revitalizing the city's neighborhoods through enhanced education for young people, greater economic opportunity and more public-private partnerships. He helped establish the Birmingham Promise, an initiative that provides apprenticeships and tuition assistance for high school graduates. And through Pardons for Progress, he forgave more than 15,000 people with marijuana possession convictions. Woodfin is in his second term. +Expand for bio Steve Williams, 66 "When [students] are on campus, they are the university's responsibility. But when they walk off campus, they are my responsibility." Party affiliation: Democrat Biography: Steve Williams was first elected mayor of Huntington, W.Va., in 2012, reelected in 2016 and again in 2020 to become the city's first three-term mayor. Since taking office, he has used his background in economic development, finance, and state and local government. Huntington has also gained recognition from addiction researchers for innovative programs to address the opioid epidemic. +Expand for bio Brad Cavanagh, 44 "I have always believed poverty is a solvable problem. As a society, we simply have not dedicated ourselves to solving it." Party affiliation: My elected position is nonpartisan. ... I am a registered Democrat. Biography: Brad Cavanagh was elected mayor in November 2021. Cavanagh is a social worker with more than 20 years of experience who spent a decade teaching social work at Loras College in Dubuque. He holds a bachelor's degree from the University of Iowa and a master's from Saint Louis University. As mayor, Cavanagh serves on several nonprofit boards and on the executive board of the Iowa League of Cities. He is also a member of the U.S. Conference of Mayors. Cavanagh and his wife have two sons. +Expand for bio "Budget and housing." Party affiliation: I am a registered Democrat, but I want to emphasize that City Council is nonpartisan Biography: Newark, Del., Mayor Stu Markham** **has made sustainable energy one of his priorities and led efforts to convert a roughly 4-acre brownfield site into a solar park and to turn Curtis Paper Mill into a greenspace. Previously, he served as councilperson and chair for the city's reapportionment committee. Markham earned a bachelor's degree from the University of Delaware and master's degree from Loyola University. He has experience in the information technology industry, has worked for cybersecurity firm Diamond Technologies and JP Morgan Chase and serves as chief technology officer for Exam Master Corporation. He and his wife of 40 years have two children. +Expand for bio Party affiliation: Unaffiliated Biography: Tim Mahoney was elected mayor of Fargo, N.D., in 2015. He previously served as a city commissioner for 10 years. He works as a general and vascular surgeon and holds degrees from the University of Notre Dame, Tufts University, University of North Dakota and Harvard University. Born in Devils Lake, N.D., he has lived in Fargo since 1980. Mahoney and his wife have four children and four grandchildren. +Expand for bio Sam Joshi, 33 "The families of Edison are critically important to me. What keeps me up at night as mayor is making sure that I'm doing everything possible to ensure that our families futures are safe, fair and their financial stability is certain." Party affiliation: Democrat Biography: Mayor Sam Joshi has a long history of serving Edison Township, the fifth-largest municipality in New Jersey. He has served as a 911 operator, a member of the local Zoning Board, a member of the Fair Rental Housing Authority, a member of the library board of trustees, vice president of the Township Council and, since January 2022, as Edison's first South Asian mayor. Joshi is a lifelong Edison resident and the son of Indian immigrants. +Expand for bio Party affiliation: Registered Republican. The office is nonpartisan. Biography: Lori Bagwell began her 26-year career path in the mailroom at the Department of Taxation at age 17. She has expertise in budgeting and finance. Bagwell has worked as a lobbyist, the budget director and taxation specialist for the Nevada Association of Counties, and a tax administrator for the Department of Motor Vehicles and Public Safety. Bagwell has been a management analyst for Child and Family Services, a budget analyst for the governor's office and deputy director of the Department of Corrections. She previously served as Ward 3 Supervisor for Carson City. +Expand for bio Kate Gallego, 41 "What keeps me up at night is trying to understand how to respond to this changing economy." Party affiliation: Democrat Biography: Kate Gallego is the second elected female mayor in Phoenix, Ariz., history. She is an advocate for smart business growth and is working to expand the city's role in biosciences, semiconductor manufacturing and advanced medical manufacturing. Gallego has prioritized making Phoenix the most sustainable desert city in the United States. She graduated from Harvard University and holds an MBA from The Wharton School at University of Pennsylvania. +Expand for bio Party affiliation: Democrat Biography: Todd Gloria is the 37th mayor of the city of San Diego. A third generation San Diegan, he is the first person of color and the first openly gay person to be elected as San Diego's mayor. Gloria, a Democrat, served as a San Diego city council member from 2008 to 2016. During that time, he served two years as the city council president and as an interim mayor. He went on to serve in the California Assembly and as the chamber's majority whip from 2016 until his election as mayor in 2020. +Expand for bio Travis Schaunaman, 42 "Over the last couple of years, we've experienced an increased difficulty in filling basic service positions due to a number of factors…" Party affiliation: Libertarian-leaning Republican Biography: Travis Schaunaman was elected to a five-year term in 2019 after many years in the private sector. He is the owner of Production Monkeys, a design agency. Before being elected mayor of Aberdeen, Schaunaman was named the city's 2018 Entrepreneur of the Year. His priorities include advocating for smaller government and job creation. Schaunaman is working to promote a welcoming business atmosphere and to retain the area's next generation of leaders. +Expand for bio Party affiliation: Nonpartisan office Biography: Paulette Guajardo is the 59th mayor of Corpus Christi, Texas. She previously served two terms as a council member, at-large, first elected in 2016. Guajardo is a graduate of Texas A&M University-Corpus Christi. At age 24, Guajardo embarked on a career as a sole proprietor for 15 years in the insurance industry. She was also one of the 38 mayors chosen from 19 countries to participate in the Bloomberg Harvard City Leadership Initiative. Guajardo served as the Texas Municipal League Region 11 president and has created city programs to help support homeless people, seniors and address public safety. +Expand for bio Lacey Beaty, 39 "Like many cities across the country, we have a complex homelessness crisis, and we are directing significant resources to solve this. Our veterans are disproportionately represented among those experiencing homelessness in this country." Party affiliation: Democrat Biography: Lacey Beaty is the first woman elected mayor of Beaverton, Ore. She won in 2021, after serving five years of active duty in the U.S. Army 1st Infantry Division as a radiology specialist and combat medic during the Iraq War. She also worked in public health, managing school-based health centers. As mayor, she helped establish the county's first Covid-19 mass vaccination site. Beaty was also part of establishing a year-round shelter with a clinic and behavioral health resources to serve those experiencing homelessness. Beaty's husband serves in the U.S. Army and the Oregon Army National Guard. +Expand for bio Dave Bronson, 64 "The Port of Alaska, one of the nation's strategically located seaports, is at risk of total failure and collapse in the event of a large earthquake. Being in a state like Alaska, where large earthquakes are common, this is clearly an ever-present threat." Party affiliation: Republican Biography: Anchorage became home to Mayor Dave Bronson after a two-year corporate commitment turned into a love for Alaska lasting 29 years and counting. Born in Superior, Wis., Bronson earned his bachelor's degree from the University of Wisconsin. After graduation, he served as a pilot in the U.S. Air Force followed by service in the USAF Reserves and Alaska Air National Guard while balancing a career as a commercial airline pilot. He met his wife of 37 years while flying military aircraft. They have two children and he enjoys exploring Alaska while hunting, fishing and flying to remote areas.​ +Expand for bio Party affiliation: Unaffiliated Biography: Mitch Roth was elected mayor of Hawaii County in 2020. He has pushed sustainability efforts, including shifting the county's vehicle fleet to 100 percent renewable energy vehicles and installing hydrogen buses for public transportation. According to his office, the county has added thousands of affordable homes during his tenure. Roth previously served as the prosecuting attorney for Hawaii County, where he opened several cold cases, implemented the first restorative justice program in a prosecutor's office nationally, created a sexual assault unit and set up community outreach and training. He and his wife have three children. +Expand for bio Abdullah H. Hammoud, 33 "Our city experienced severe flooding last June that devastated thousands of homes. Flooding is often talked about as a climate change problem and an infrastructural problem." Party affiliation: Registered Democrat in a nonpartisan office Biography: Abdullah Hammoud has served as mayor of his hometown of Dearborn, Mich., since January 2021. Hammoud previously served three terms in the Michigan Legislature, where he championed policies advancing equity and sustainability. An epidemiologist with deep roots in environmental advocacy, Hammoud has put a big focus on protecting Michigan's land, air and water, particularly for raising children. Hammoud holds bachelor's, MBA and master of public health degrees from the University of Michigan. A son of immigrants, Hammoud and his wife are excited to raise their family in Dearborn. +Expand for bio Party affiliation: Unaffiliated Biography: Curt Skoog was elected mayor of Overland Park, Kan., in November 2021. Skoog previously served four terms on the city council and briefly as council president. He has put his attention on policies and projects that support high-paying jobs and strong neighborhoods, and volunteers on several boards. He is a graduate of University of Kansas School of Business, a former board chair of the Mid-America Regional Council and chairs The Metropolitan Culture District. Professionally, Skoog is the branch manager for the Institute for Building Technology and Safety. He and his wife have three children and four grandchildren. +Expand for bio Daniel J. Rickenmann, 53 "…the mayor wants our government to be open and transparent, open to new ideas and open for business." Party affiliation: Nonpartisan office Biography: Daniel Rickenmann was elected mayor of Columbia, S.C., in 2021, defeating Councilmember Tameika Devine in a runoff election. He previously served two stints on the council. Rickenmann started his first restaurant in Columbia after graduating from college. Since then, Rickenmann, the son of Swiss immigrants, has started and developed a number of businesses, including a renewable energy company. He and his wife have two daughters. +Expand for bio Party affiliation: Working Families Biography: One of America's first #BlackLivesMatter organizers elected to public office, Mayor Khalid Kamau is trying to show a generation of young activists how to translate their protests into politics. With a population that is 92 percent African American, South Fulton, Ga., is now America's Blackest city. The mayor, who goes only by his first name, is on a mission to make South Fulton a city that is intentionally moving to become a laboratory for economic, housing and restorative justice policies aimed at improving the lives of African Americans. +Expand for bio Hailey Morton Levinson, 37 "How to keep my community feeling like a community and not a resort; how to make it so the next generations have a place to call home and don't get pushed out." Party affiliation: Registered Democrat Biography: Hailey Morton Levinson was raised in Jackson, Wyo., and elected to the town council in 2012 and 2016 and as mayor in 2020. She serves on the Wyoming Association of Municipalities board and is active with the National League of Cities. Levinson supports community housing and early childhood education. She runs Inn on the Creek, a small bed and breakfast, with her family. Levinson and her husband are raising their three children in her hometown. +Expand for bio Bill Cole, 62 "… my top priority is to promote healthy personal relationships between city council members, staff, and the public." Party affiliation: No official political affiliation Biography: Bill Cole became mayor of Billings, Mont., in January 2018. He received his undergraduate degree from Dartmouth and his law degree from Columbia University. Before becoming mayor of Montana's largest city, Cole practiced land use and real estate law and served on the board of directors of numerous community organizations. He helped secure passage of two public safety mill levies that increased funding for police, firefighters and other public safety personnel and is an advocate for parks, trails and a vibrant downtown. Cole's position is nonpartisan, and he was elected to a second term without opposition in 2021. +Expand for bio Doug Sprouse, 66 "Generally, funding the infrastructure needed to keep up with growth in one of the fastest growing regions in the country. Also, growing smart, with the future in mind, and making decisions that will age well. Also, dealing properly with issues of a diminishing inventory of affordable and workforce housing." Party affiliation: Unaffiliated but lean Republican Biography: Doug Sprouse is a lifelong resident of Northwest Arkansas. He grew up in Springdale, Ark., where he ran a small business for 35 years. From 1999 to 2008, he served on the Springdale School Board before being elected mayor in 2008. He has since been reelected in 2012, 2016 and 2020 without opposition. He is a past president of the Arkansas Municipal League. He and his wife have three married children and nine grandchildren, all living in Northwest Arkansas. +Expand for bio Party affiliation: Republican Biography: Deborah VanMatre was elected mayor of her hometown, Gibbon, Neb., in 2012. Before becoming mayor, VanMatre spent 25 years in the turkey industry, followed by two years working in the district office of Rep. Adrian Smith (R-Neb.). She serves as president of the Nebraska League of Municipalities and is on the board of the Central Platte Natural Resources District. +Expand for bio Caroline Simmons, 37 "Making sure we do as much as we can in order to address our aging infrastructure, advancing economic prosperity and creating a more inclusive and equitable economy, and making government more responsive to enhance quality of life for residents." Party affiliation: Democrat Biography: Caroline Simmons was elected mayor of Stamford, Conn., in 2021. She was previously elected in 2014 to represent Stamford in the statehouse and served in the U.S. House for seven years. Simmons worked for the Department of Homeland Security during the Obama administration and served as a special assistant in the Office of the Secretary, a policy analyst in the Office of the Middle East, Africa, and South Asia and as a director of special projects in the Counterterrorism Coordinator's Office. +Expand for bio Party affiliation: Democrat Biography: Joshua Garcia serves as mayor of his hometown of Holyoke, Mass. He is an MPA graduate of Westfield State University, a 2015 BusinessWest 40 Under Forty recipient and a practicing public administrator with a focus on community development, public management and good governance. He previously worked for the Holyoke Housing Authority and the Pioneer Valley Planning Commission, and served as a town administrator. He also provided support for the Governor's Community Compact Cabinet Initiative by working with municipalities to prioritize best practices to advance local government priorities. +Expand for bio Maria Rivera, 46 "Any and all issues that impact my community. A fire, a homicide, residents sleeping out in the cold. I've had a very hard time not being able to please everyone in my position, and when I come across a situation where I'm unable to help, it takes a huge toll on me." Party affiliation: Democrat Biography: Maria Rivera is the first woman elected mayor of Central Falls, R.I., and the first Latina mayor in Rhode Island. She was born in Camden, N.J., and her family moved to Chicago shortly after. Rivera has lived in Central Falls since 1987 and is raising her two children there. She previously served as the first female and first Latina president of the Central Falls City Council. She earned her bachelor's degree from Roger Williams University. +Expand for bio Chokwe Antar Lumumba, 40 "The issues that challenge people's human dignity keep me up at night. Issues such as failing infrastructure, high poverty, high crime and lack of access to resources reflect a cycle of humiliation on our communities." Party affiliation: Democrat Biography: Chokwe Antar Lumumba was sworn in as mayor of Jackson, Miss., at age 34, the youngest in the city's history. Under Lumumba's leadership, Jackson has increased community oversight of the police, including establishing Mississippi's first policy of releasing the names of officers involved in shootings. He earned his J.D. from Texas Southern University and is a member of the Mississippi Bar Association. Lumumba and his wife have two daughters. +Expand for bio Alan Webber, 74 "Income disparity in Santa Fe; affordable housing and homelessness; mental and behavioral health issues in the wake of Covid." Party affiliation: Democrat Biography: Alan Webber is the 43rd mayor of Santa Fe, N.M., and the city's first full-time executive. He was elected in 2018 and reelected in January 2022. Prior to elected office, Webber had a career in business, government service and as an author. He was the editorial director of the Harvard Business Review in the 1980s before co-founding and co-editing Fast Company magazine in the 1990s and early 2000s. Before that, he served in the Carter administration as special assistant to the secretary of Transportation. He has been married for 44 years and has two children. +Expand for bio Party affiliation: Democrat Biography: Tacoma, Wash., Mayor Victoria Woodards is an Army veteran and has called the "City of Destiny" her home for nearly her entire life. In her second term, Woodards is focused on public safety, affordable housing and children, youth and families by working to eliminate racism and poverty in the community. Woodards was recently named president of the National League of Cities and over the next year will focus on how the skills and cultures of people in her community, combined with new and innovative partnerships, can create opportunities to improve the livability of Tacoma. +Expand for bio Party affiliation: Nonpartisan office Biography: Wheat Ridge, Colo., Mayor Bud Starker was elected in 2017 after serving as a city councilmember for four years. Under his leadership, the city received the All-American City Award in 2021, tackled large infrastructure projects and attracted major development to drive economic growth. Starker is a member of the Board of Directors for the Denver Regional Council of Governments and serves as chair of the Metro Mayors Caucus Committee on Housing, Hunger and Homelessness. +Expand for bio Tim Kelly, 55 "I worry that Chattanooga will succumb to the fate of many other mid-sized cities in the U.S. and descend into a wasteland of franchise outlets, light manufacturing jobs and cheap tourism…" Party affiliation: Unaffiliated Biography: Tim Kelly is the 74th mayor of Chattanooga, Tenn. He grew up in the city and attended college at Columbia University. Upon his return, Kelly expanded his family's automotive dealership and launched several ventures of his own. He later earned his MBA from Emory University. Kelly has served on boards for multiple nonprofits and taught as an adjunct professor at the University of Tennessee Chattanooga. After he was elected mayor in 2021, he unveiled One Chattanooga, a city program with a focus on addressing racial inequities. +Expand for bio Party affiliation: Democrat Biography: Melvin Carter is the first African American mayor of Saint Paul, Minn., and is a fourth-generation Saint Paul resident. Some of his initiatives include raising the city's minimum wage, establishing college savings accounts for newborns, piloting a guaranteed income project and leading the most comprehensive, data-driven approach to public safety the city has ever undertaken. Carter holds a bachelor's degree from Florida A&M and a master's degree from the University of Minnesota. +Expand for bio Cavalier Johnson, 36 "Whether it's public safety, health or the economy, the problems cities face hit hardest at people of color and people with limited financial means. Addressing equity requires more than creating opportunities; it must include overcoming the burdens many city residents face." Party affiliation: Democrat Biography: Cavalier Johnson was elected Milwaukee's 45th mayor and the city's first Black mayor in 2022. Johnson became acting mayor in late 2021, prioritizing violence reduction, economic development and traffic safety. Johnson is an advocate for LGBTQ rights and led the passage of Milwaukee's ban on conversion therapy. He has a bachelor's degree from the University of Wisconsin-Madison. Johnson and his wife have one son and twin daughters. +Expand for bio
Alan Webber Investments
1 Investments
Alan Webber has made 1 investments. Their latest investment was in Sparked as part of their Seed VC on May 5, 2010.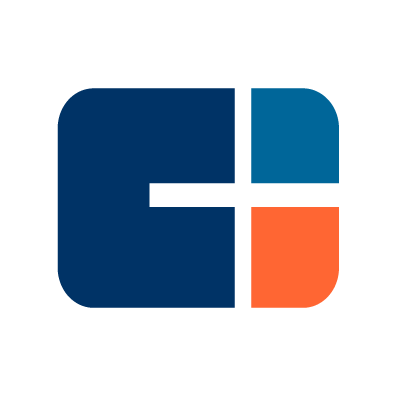 Alan Webber Investments Activity | Date | Round | Company | Amount | New? | Co-Investors | Sources |
| --- | --- | --- | --- | --- | --- | --- |
| | | | | | | |
| | |
| --- | --- |
| Date | |
| Round | |
| Company | |
| Amount | |
| New? | |
| Co-Investors | |
| Sources | |