Search company, investor...
Are you an investor?
Submit your portfolio details now to be considered in our investor rankings.
Latest Al Angrisani News
Turn Your Failures Into Success by Following the Advice of This Former Assistant Labor Secretary
Apr 5, 2018
Most people are terrified of failure, but turnaround expert Al Angrisani uses failure to illuminate the formula for success. Ari Zoldan is the CEO of Quantum Media Group and Chair of the Media & Development committee for The Zahn Center for Innovation at City College. He is a regular on FOX, CNN, CNBC, and NBC covering technology, media and business trends. Ari holds press credentials on Capitol Hill and the United Nations. WRITE A COMMENT CREDIT: Getty Images When it comes to success in business and life, most people try to avoid failure like the plague. But Al Angrisani, investor and former United States Assistant Secretary of Labor for President Ronald Reagan, says that facing the consequences of failure is a good thing. "In Washington failure and success are not based on accountability and specific deliverables," Angrisani said. "Although ... politicians speak to achieving specific solutions to problems there is no follow through with immediate consequences for success or failure to achieve the solution." On the other hand, Al Angrisani said individuals and corporations alike can learn a great deal from falling flat on their faces, specifically because they face serious consequences. In Angrisani's new book From Last to First: Ten-Life Changing Steps to Wealth and Success , the author illuminates the lessons he's learned from more than 25 years of helping troubled and underperforming companies. With over twenty five years helping troubled and underperforming companies, Al Angrisani has learned how to turn failure into success and create new shareholder wealth. He breaks down what those who aren't in the top 1 percent can do to change their lives with concrete tips for wealth creation. Al Angrisani believes we always retain the power to change our own lives, even when the deck is stacked against us. I asked him to share with us the key takeaways he's learned from failing businesses that individuals can apply to their personal lives. 1. Understand the need to take responsibility for your life. The first step to learning from your failures is to agonize over what lead you to disaster in the first place. By understanding the reality of the situation, we can begin to grow and recover. "Failure is the ultimate manifestation of reality," Angrisani said. "My methodology for bringing home the consequences of failure is to painfully walk the individual thru the decisions and choices that were made that led up to the failure. I try to impress on the person that we all make bad decisions and choices and it is critical to trace our failures back the specific decision and choices that caused the failure." Once a clear understanding of reality has been restored, we can move forward in a better way, without repeating the same old mistakes. 2. Recognize failure as one of life's greatest gifts. The fear of failure often permeates our society at every level, but part of harnessing failure for all its lessons is recognizing it as one of life's greatest gifts. Although the lessons are painful, we must shake of the conditioning that persuades us to deny and avoid. "People miss failure's lessons because the lessons are painful," Angrisani said. "Modern society has conditioned people to avoid pain by avoiding accountability and self-medicating through denial ... As a victim, you are not accountable for the decisions and choices you made that caused you to fail. It's a very comfortable place to live." Unfortunately for the victimized mentality comfort does not breed growth. If you want to grow and eclipse your previous failures, you need to accept the reality that they reflected. While sometimes those realities are based in part on external factors, they also almost always reflect on our decisions and actions as well. Analyzing those and course correcting is crucial. 3. After facing failure head-on, success and wealth are just a few steps away. But fear not. After your worst failure, success and wealth could just be a few steps away. What you make of failure, even if the road to recovery seems long and arduous, determines whether or not you will be successful moving forward, in whatever endeavors you pursue. "Perspective is everything," Al Angrisani said. "In the human experience, failure is as essential to an individual's growth and development as food, water, sleep, education, etc. Unfortunately, when people enter the real world of work and business and life, they are unable to properly put into perspective the role of failure and how to manage it." But even a failure to properly manage failure can lead to success! Recognizing failures critical role in helping us strive for better and develop can help us shift our perspective toward the concept of failure entirely. From then on out, each failure life presents us can be seen as an opportunity to get better, faster, and more adaptable. The opinions expressed here by Inc.com columnists are their own, not those of Inc.com. Published on: Jan 30, 2018
Al Angrisani Investments
2 Investments
Al Angrisani has made 2 investments. Their latest investment was in Kurani Interactive as part of their Angel on November 11, 2010.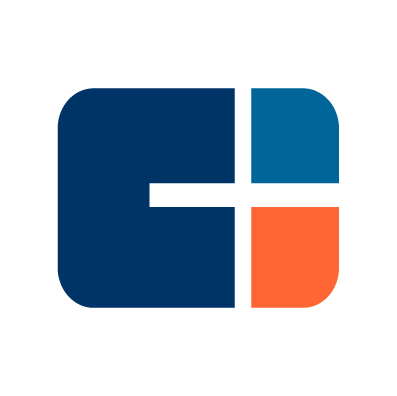 Al Angrisani Investments Activity | Date | Round | Company | Amount | New? | Co-Investors | Sources |
| --- | --- | --- | --- | --- | --- | --- |
| | | | | | | |
| | | | | | | |
| | | |
| --- | --- | --- |
| Date | | |
| Round | | |
| Company | | |
| Amount | | |
| New? | | |
| Co-Investors | | |
| Sources | | |
Al Angrisani Portfolio Exits
1 Portfolio Exit
Al Angrisani has 1 portfolio exit. Their latest portfolio exit was Thumb on June 26, 2013.
Loading...