Search company, investor...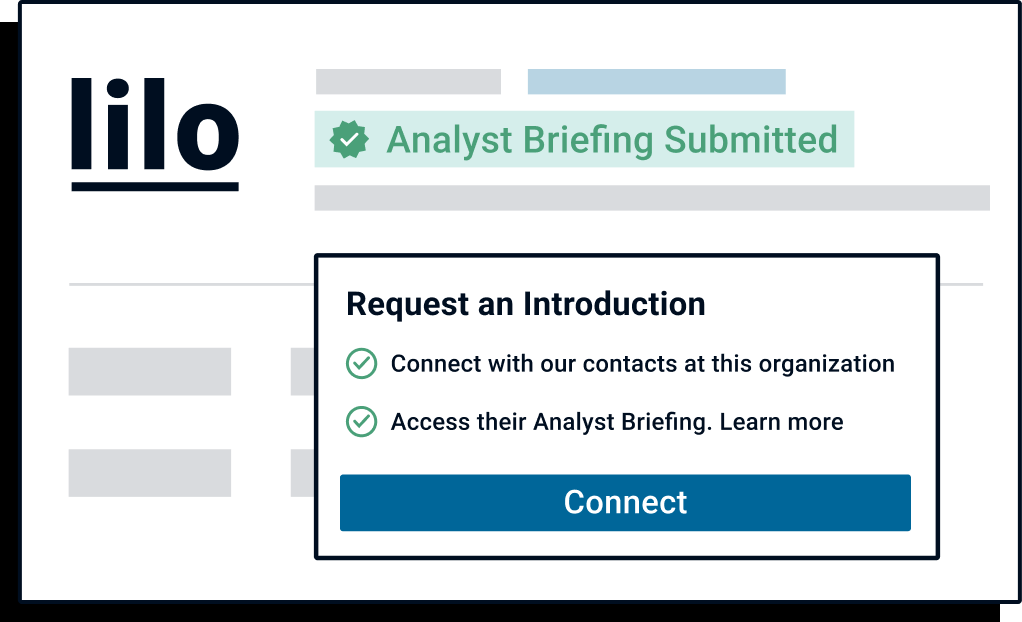 Want to inform investors similar to Akshat Shrivastava about your company?
Submit your Analyst Briefing to get in front of investors, customers, and partners on CB Insights' platform.
Latest Akshat Shrivastava News
Explained: What's the controversy around finfluencers and fake profit and loss screenshots
Sep 6, 2023
1 min ago Financial influencers (finfluencers) have been under the spotlight the last few weeks because some of them were caught sharing fake profit and loss (P&L) screenshots. This renewed calls for regulation of finfluencers. What's wrong with fake P&L records: The manipulated P&L screenshots and screen recordings show the finfluencers making huge profits, which gives them fake credibility. Finfluencers can leverage this credibility by influencing followers to use a particular trading platform and earning referral fees from the broker, charging followers for membership to Telegram channels where they give stock advice, getting followers to enrol in paid courses, and benefitting from selling a stock promoted by them that has risen in value because of their followers buying the same stock ( pump and dump schemes ). Followers of these finfluencers might be from lower income backgrounds and might borrow loans to follow the trading advice shared by these finfluencers, eventually losing all that money and going into debt, and sometimes, even committing suicide. A 35 year old guy drank poison & committed suicide just few blocks away from my uncle's house. Heavily invested in stock market. Made big losses in past one year in f&o following dubious advisors. Last year he got married & today he is no more. Guys, when it seems making money is… Advertisement. Scroll to continue reading. How were finfluencers manipulating P&L records: Finfluencers used various means to fake their P&L records ranging from sophisticated clone apps to editing screenshots and screen recordings using commercial photo and video editing tools. Here is a video that exposes how finfluencers can manipulate screen recordings using Adobe Photoshop and After Effects software. Here's another parody video by Zubare Khan that shows how easy it is to pass off these manipulated screen recordings as web links. Clone apps appear similar to the legitimate apps of broking platforms like Zerodha, but the finfluencers can control the numbers, allowing them to create fake trading flows that show a profit. Below is a video depicting a clone app: Who was sharing fake P&L records: The issue with fake P&L seems to have been going on since the beginning of August, with Twitter users Shreyas Bandi, Zubare Khan, and other anonymous users sharing proof of many finfluencers manipulating their P&L statements. Some notable influencers who were engaging in manipulation were: Dinesh Kirola (Stock Burner): A YouTube channel called Cosmic Trader has a five-part series exposing Stock Burner (who has over 391,000 subscribers on YouTube) for engaging in P&L manipulation ( one , two , three , four , five ). MoneyControl has also reported on this. Ghanshyam Tech: Users on Twitter spotted many discrepancies in the screen recordings of Ghanshyam Tech (who has over 1.4 million subscribers on YouTube), such as buy orders but no corresponding sell orders. When asked to share his records with a third party for verification, he obfuscated details. He also reportedly removed many of the videos showing P&L after Zerodha noted it would take action against traders that show manipulated screenshots. Abhishek Kar: Following the Ghanshyam Tech situation, people who were paying for Abhishek Kar's courses and advice suspected that Kar was also engaging in similar P&L manipulation. Kar removed many of his videos showing profits and eventually wrote a long confession on Twitter, denying manipulating any P&L records but accepting that he engaged in many unethical behaviours when giving out advice. Here's a video by Bandi Shreyas (who has been following this issue since the beginning), summarising the Ghanshyam Tech and Abhishek Kar events: Made this to summarize the events of the past two days related to @Abhishekkar_ making this hoping that all the noise created doesn't lead to a null outcome I hope this reaches some of the right people who have given him a platform or sponsored/affiliated with him, to help… pic.twitter.com/uo8WM72S4e Advertisement. Scroll to continue reading. The issue received even more attention after financial journalist Sucheta Dalal wrote about it in MoneyLife and LiveMint (paywalled) reported on the issue. Here's a glimpse of the LiveMint report: Great article by @livemint . I'm sure Mint stance to this whole finfluencers regulation debate would be causing problem to many. As far as I can tell @ActusDei is already on the line of fire by one of the finfluencer pic.twitter.com/uzb7YZahhW Advertisement. Scroll to continue reading. Finfluencer Akshat Shrivastava's response: Soon after the LiveMint report calling for regulation of finfluencers came out, finfluencer Akshat Shrivastava criticised the news outlet for engaging in double standards. He pointed out two incidents in particular: one where LiveMint was promoting a cryptocurrency and another where LiveMint reported on a stock that subsequently lost a lot of its value. Shrivastava also shared a video recording alleging that LiveMint added a disclosure to the second article after he pointed it out on Twitter. Below is the response to Shrivastava's allegation from Neil Borate, Deputy Editor at Mint: This is so ridiculous. The article merely reports facts and has a disclaimer. There are other articles about the same company around the same time. Here's an example: https://t.co/A7KwmjAsuf Looks like Mint is being singled out because it asked for #finfluencer regulation. https://t.co/cosNz5H2gO Akshat Shrivastava ultimately tweeted multiple posts calling for news publications, media houses, and journalists to be held to the same standards as finfluencers if they are reporting on stocks or financial news. He also specifically called out LiveMint and asked its journalists to share their verified P&L statements. As a Finance Educator, I am 100% okay being regulated by SEBI. [1] If they wish me to write an exam, I am okay doing it. [2] If they wish me to show my audited PnL, I am okay doing that. Advertisement. Scroll to continue reading. [3] My request would be that: even the mainstream media, where folks frequently… SEBI's proposed rules: SEBI proposal to ban regulated entities from working with unregistered finfluencers: Amid this controversy, the Securities and Exchange Board of India (SEBI) on August 25 came out with a consultation paper that proposes banning its regulated entities (trading platforms, brokers, merchant bankers, etc.) from engaging with unregistered finfluencers to promote their products and services. This would effectively prevent finfluencers that don't have SEBI registration from getting a referral bonus from trading platforms, cutting a major source of their revenue. Interested stakeholders can submit their comments to SEBI via email by September 15, 2023. SEBI proposal to validate the performance of advisors: SEBI, on August 31, also came out with a consultation paper on Performance Validation Agency. This agency will validate any claims of performance by SEBI-registered intermediaries and other entities. Interested stakeholders can email feedback on this proposal by September 21, 2023. Zerodha Verified P&L and its shortcomings: Zerodha allows users to generate a link that displays the profit and trades made by the user over a certain period. Finfluencers can share this link on social media for others to see. Given that the platform has access to the actual P&L of the user and that Zerodha directly hosts the link, the company refers to this as a Verified P&L. Some other brokers also have this feature. Soon after the controversy gained steam, Akshat Shrivastava (among other finfluencers) shared his Verified P&Ls on social media and urged others to do the same in the interest of transparency. Zerodha CEO Nithin Kamath also pitched this as one solution to fake P&Ls. Everyday the #finjournalists keep blaming influencers. One day it is @livemint , another day it is @TheKenWeb All you have to do is: SHOW the verified PnL of people who write finance gyaan on your platform. Advertisement. Scroll to continue reading. Once people get to see the performance of folks, who give finance… pic.twitter.com/M0tkvmpkhe However, Ashish Nanda, President and Digital Business Head at Kotak Securities, explains why verified P&Ls have many shortcomings that make them unreliable: Verifier P&L 2.0 While I have shared in my post 3 days back why we at @kotaksecurities do not provide VerifiedP&L, let's also understand why as a community at large we should be skeptical when we see any P&L(verified or unverified) published on social media. Advertisement. Scroll to continue reading. To begin with let… Some points that Nanda makes are: Finfluencers can create contra positions with two brokers and publish the P&L where one makes a profit. Instead of publishing P&L regularly, they can publish it on days/months when they make a profit. He instead urged clients and learners to demand a CA/Auditor-verified P&L from the trainer/advisor whose services they are evaluating. Other interesting commentaries on this issue: The following well-known personalities in the financial space have shared their thoughts on the issue, including potential regulatory solutions: Deepak Shenoy, Founder and CEO, Capital Mind [ read ] Karthik Rangappa, Vice President of Education Services, Zerodha [ read ] Bandi Shreyas, Trade and Investor (who has been following this issue closely) [ read ] Note on the use of the word finfluencers: I use the word finfluencers in this post to capture different people like trading trainers, personal finance coaches, financial gurus, and even SEBI-registered Investment Advisers (IAs) or Research Analysts (RAs) because of the lack of a better term that encompasses these people. This is unfortunate because there are many people in this space who might not be engaging in the unethical practices discussed in this post and have actually played a positive role in improving financial literacy and awareness. It's the case of a few bad apples bringing disrepute to an ecosystem, but if regulations were to come about, it would of course apply to all finfluencers and not just those erring on the wrong side. STAY ON TOP OF TECH POLICY: Our daily newsletter with the top story of the day from MediaNama, delivered to your inbox before 9 AM. Click  here  to sign up today! Advertisement. Scroll to continue reading.
Akshat Shrivastava Investments
1 Investments
Akshat Shrivastava has made 1 investments. Their latest investment was in Vested Finance as part of their Series A on April 4, 2022.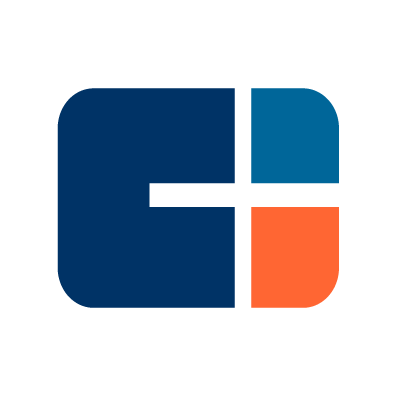 Akshat Shrivastava Investments Activity | Date | Round | Company | Amount | New? | Co-Investors | Sources |
| --- | --- | --- | --- | --- | --- | --- |
| | | | | | 9Unicorns, Akshat Shrivastava, Ankur Warikoo, Ayon Capital, Dhruv Rathee, Dhruvil Sanghvi, Inflection Point Ventures, Mukul Malik, OVO Fund, Saumil Parekh, Sharan Hedge, Shashank Udupa, TenOneTen Ventures, Undisclosed Investors, Upscale Strategies, and Wedbush Ventures | |
| | |
| --- | --- |
| Date | |
| Round | |
| Company | |
| Amount | |
| New? | |
| Co-Investors | 9Unicorns, Akshat Shrivastava, Ankur Warikoo, Ayon Capital, Dhruv Rathee, Dhruvil Sanghvi, Inflection Point Ventures, Mukul Malik, OVO Fund, Saumil Parekh, Sharan Hedge, Shashank Udupa, TenOneTen Ventures, Undisclosed Investors, Upscale Strategies, and Wedbush Ventures |
| Sources | |