Search company, investor...
About AJU IB Investment
AJU IB Investment (KOSDAQ: 027360) is a venture capital firm headquartered in Seoul, Korea with approximately USD $1 billion in capital under management. AJU Life Sciences Overseas Expansion Platform Fund, which is represented by AJU IB Investment's US office in Boston, MA, invests exclusively in companies developing pioneering new therapies or medical technologies with an emphasis on platforms.
Are you an investor?
Submit your portfolio details now to be considered in our investor rankings.
Latest AJU IB Investment News
Top Korean Venture Capital Firms Backing Startup Success
Oct 26, 2023
The South Korean venture capital (VC) ecosystem has witnessed a remarkable decade of growth, with a surge in investments peaking at USD 10 billion in 2021. This expansion has been fueled in large part by the active support of the Korean government, which has backed both venture firms and accelerators. South Korea, known for its innovation, high smartphone ownership rates, and thriving e-commerce market, has become a breeding ground for new and innovative technology companies. Over the past ten years, the volume of venture capital investments in South Korea has increased more than sixfold, with the Information and Communications Technology (ICT) sector attracting the lion's share of investments, closely followed by biotechnology and medical sectors. Despite a slight decrease in the value of venture capital investments in 2022 , South Korea's startup landscape has shown remarkable growth. New businesses have nearly doubled over the past two decades, while venture businesses, primarily technology-intensive small and medium-sized enterprises, have more than tripled in the last 15 years. The number of South Korean startups valued at over one billion U.S. dollars, known as "unicorns," has grown from just three in 2017 to 18 in 2021. Recent amendments to the Venture Investment Promotion Act have further invigorated the VC landscape, with the institutionalization of private VC master funds set to take effect in October 2023, offering enhanced stability and profitability. This groundbreaking development presents a fresh opportunity to boost private venture capital in South Korea. South Korean venture capitalists are also actively seeking attractive investment opportunities overseas. According to the   Korean Venture Capital Association , in the first half of the year 2023, Korean VCs invested a total of 456.2 billion won ($335.8 million) in foreign companies, representing 20.7% of their total investment, marking their highest foreign investment since 2020. This outward focus reflects the dynamism and adaptability of the South Korean VC community. KoreaTechDesk lists some of the leading VC firms in Korea, who have taken high-stake risks and bold bets on the growing Korean startup ecosystem. IMM Investment AUM: (2023) $6.4 trillion Remarkable investments: Coupang, Krafton, Woowa Bros, Oncorus IMM Investment , a stalwart in South Korea's venture capital landscape, has maintained its position as a key player in the Asian investment sphere. Founded in 1999 as a venture capital firm, IMM Investment has since evolved into a multi-asset alternative investment firm with a diverse portfolio that spans venture capital, mezzanine investments, and infrastructure. The VC firm has been investing in value portfolio companies and actively invests in various sectors, including ICT, consumer goods and services, life sciences, and healthcare. The VC's investments span from early to late-stage and pre-IPO. One of IMM Investment's notable early-stage investments includes Coupang, the unicorn startup e-commerce platform. The firm has also demonstrated its foresight by investing in companies such as StyleShare, Woowa Brothers, Bluehole Studio, WeMakePrice, and Cellitron, contributing to their growth and success. As of 2023, their AUM has grown to an impressive $6.4 trillion, reflecting their continued expansion and influence in the investment landscape. Besides, IMM Investment's influence is not limited to South Korea alone; they have ventured into overseas startup investments while recognizing the importance of sustained engagement and support for their portfolio companies. AUM: (2023): 4 trillion KRW Remarkable investments: Simplex, GlowRoad, Kakao Corp. Korea Investment Partners (KIP) , established in 1986, is the largest venture capital firm in South Korea. With over three decades of experience, KIP has been at the forefront of nurturing and catalyzing the growth of promising businesses. As a member of Korea Investment Holdings, KIP manages an impressive portfolio of $ 4 trillion KRW as of 2023. Annually, the firm channels its investments into approximately 50 companies spanning South Korea, China, and the United States, consistently identifying and supporting innovative enterprises. KIP's portfolio features names such as Kakao, Naver, YG Entertainment, Bodyfriend, Osstem Implant, DoubleU Games, and Didi Chuxing. KIP's reach extends globally, with offices in Seoul, Shanghai, Beijing, and Sunnyvale, cementing its presence on the world stage. Despite the volatile and uncertain environment that characterized the VC investment market in 2022, KIP diligently monitored market dynamics and valuation adjustments, resulting in a measured but resilient approach to investments. During the first half of 2023, KIP's portfolio maintained a balance of $1,721 million USD, reflecting a modest 1.57% increase from the previous year. In their quest to support future unicorns, KIP has actively pursued fundraising efforts over the last decade. With a history of successful fund liquidation, they have earned the confidence of various financial institutions, solidifying their reputation as a trusted firm with a stellar track record. The recent close of the KIP Bio Global Fund, backed by the National Pension Service, and collaboration with international investors further highlight KIP's commitment to the Korean market's growth and innovation. Aju IB Investment AUM: (2022): $58.4 million Remarkable investments: Arcellx Inc,Rallybio Corp, Solasta Ventures Aju IB Investment, a cornerstone of the South Korean venture capital landscape, continues to thrive as one of the top three VC firms in the nation, boasting an impressive AUM exceeding $1.5 billion. Established in 1974, Aju IB Investment is renowned for its commitment to SMEs, providing a comprehensive suite of investment and consulting services. Aju IB Investment, led by Jiyong Choe, manages an investment fund valued at more than $58.4 million as of 2022. The portfolio, featuring seven diverse companies, includes substantial investments in Arcellx Inc and Rallybio Corp, cumulatively worth $36.8 million. The year 2020 marked a historic milestone for Aju IB, as it celebrated the successful IPOs of nine companies from its extensive portfolio. Notable debuts on KOSDAQ included Vaxcell Bio, YoungLimWon Soft Lab, and KoBioLabs, among others. With an eye on the global stage, Aju IB Investment strategically established a US subsidiary, Solasta Ventures, to facilitate international investments. In 2021, Aju IB anticipates another successful year, with approximately 20 startups in its portfolio poised to launch their IPOs. The firm's portfolio reads of innovative companies, including Krafton, Yanolja, Yanadoo, and Ridibooks, reinforcing Aju IB's role in nurturing groundbreaking ventures. Aju IB Investment's portfolio spans across two key sectors, with a predominant focus on the Health Care sector, accounting for 33.6% of the total portfolio value. Additionally, the firm directs its investments predominantly to companies based in the United States, constituting 57.1% of its portfolio companies. Beyond investment, Aju IB Investment's consulting services cover a wide array of critical areas, including business management, tax, accounting, legal support, mergers and acquisitions, additional funding, marketing, and technology assistance. Aju IB Investment's impressive track record reflects the formation of 55 funds from 2001 to 2019, ensuring active investment activities. The company's foray into overseas investment has cemented its reputation as a global venture and private equity investment firm, empowering small and medium-sized ventures on their journey to success. SoftBank Ventures AUM: Over $2.5 billion Remarkable investments: Spoon Radio, Danggeun Market, Lunit, Socar SoftBank Ventures Asia , the corporate venture capital arm of the formidable SoftBank Group, continues to shape the technological landscape with its strategic investments and unwavering commitment to fostering innovation. Established in the year 2000, the firm boasts a global footprint with a presence in Seoul, Korea, and key tech hubs worldwide, including San Francisco, Tel Aviv, Singapore, Beijing, and Shanghai. With an impressive AUM exceeding $2.5 billion and a rich portfolio spanning more than 300 companies, SoftBank Ventures Asia remains a dominant force in the venture capital arena. While the firm maintains a diverse sector focus, it places a particular emphasis on transformative industries, including information technology, smart robotics, artificial intelligence, the Internet of Things, and technology-driven communication sectors. These investments are driven by a shared vision to enhance people's lives, fostering happiness and prosperity through the power of technology. SoftBank Ventures Asia's track record reflects its commitment to groundbreaking technologies and startups, exemplified by its support for Hyperconnect, a portfolio company that was acquired by the globally renowned online dating company Match Group. Additionally, SoftBank Ventures Asia boasts a remarkable array of top Korean startups in its portfolio, including industry disruptors like Spoon Radio, Danggeun Market, Lunit, and unicorn startup Socar. As the digital landscape continues to evolve, SoftBank Ventures Asia remains agile and forward-thinking. With a particular focus on AI-driven startups, the firm is dedicated to identifying and nurturing emerging technologies poised to shape the future. KBIC AUM: Over $1.9 billion Remarkable investments: Dable, QS tag, Archisketch KB Investment Co., Ltd. (KBIC)  stands as a vanguard in the landscape of venture capital and private equity in Korea. With a resounding commitment to fostering innovation and driving the growth of visionary enterprises, KBIC has consistently maintained its status as one of Korea's preeminent investment firms. As a subsidiary of KB Financial Group, the nation's foremost financial conglomerate, KBIC is backed by substantial resources and unmatched industry expertise. At the heart of KBIC's success is its formidable AUM, which surpasses $1.9 billion, underscoring its robust financial standing and unwavering commitment to fueling entrepreneurial ventures. The firm's prowess is demonstrated by its impressive portfolio, characterized by investments across multiple stages of a company's life, spanning early-stage, growth, and buyouts. These investments cut across diverse sectors, reflecting KBIC's adaptability and wide-ranging interests. Among the areas of focus are IT, industrial, consumer, healthcare, CleanTech, and more, highlighting the firm's dedication to catalyzing transformative change. KBIC invests in both listed and unlisted companies. Dable, QS tag, Archisketch, Contents First are some of the Korean startups it has invested in. KBIC's footprint extends far beyond Korea's borders. The firm's global outlook is evident through its investments in an array of startups, including those in the United States, Israel, Vietnam, Indonesia, Europe, and beyond.In February 2021, KBIC invested US-based TomoCredit raised $7 million. Moreover, KBIC's influential team, renowned for its industry thought leadership and extensive network of powerful industry relationships, spearheads its investment approach. This approach extends beyond capital injection; KBIC actively supports its portfolio companies in key aspects of team building, strategy, operations, and governance, thereby contributing significantly to their growth and success.The firm's accolades include the 2022 Best Venture Capital House Award, a testament to its outstanding contributions to the world of venture capital. AUM: Over $1 billion Remarkable investments: NextIn, Wanted, Grofers Woori Venture Parters (Former KTB Network) ,holds the distinction of being the inaugural venture capital firm in Korea, marking the genesis of a remarkable journey that commenced in 1981. Founded with government backing, this Seoul-based VC company has evolved into a multifaceted financial group, encompassing a broad spectrum of financial services, including securities, asset management, venture capital, and private equity. With an enduring legacy spanning over 40 years, Woori Venture Partners has been a driving force behind the success stories of numerous portfolio companies. Managing over $3 billion in venture and growth capital funds, the firm has honed the art of uncovering value for its portfolio companies and fostering enduring relationships. A remarkable testament to its prowess is the fact that more than 250 portfolio companies have gone public in Korea and abroad, contributing to over 10% of Korean IPOs. Woori Venture Partners has expanded its footprint far beyond Korean shores, with a global presence felt in strategic locations, including Seoul, Shanghai, Singapore, and Silicon Valley. This reach has enabled the firm to make substantial investments in startups across India, China, and other Asian countries, fueling innovation and entrepreneurial growth. These investments span a diverse array of sectors, such as FinTech, healthcare, e-commerce, biotech, and more. The firm's portfolio is adorned with investments in prominent startups, including Indian startup NoBroker, an online real estate marketplace, and Grofers, an Indian online grocery startup. These investments signify Woori Venture Partners' commitment to nurturing innovative ventures on a global scale. Currently managing a robust portfolio of $1 billion worth of assets through various funds, Woori Venture Partners' influence extends across nations. Posco Capital AUM:  1.9 trillion KRW Remarkable investments:Market Kurly, Blocko, Zigbang Co.,Ltd POSCO Capital  established in 1997, is the venture capital arm of South Korea's leading steel-making company, POSCO. This corporate venture capital entity, headquartered in Seoul, plays a pivotal role in fostering innovation and supporting emerging technology companies. It operates as a stable shareholder-based financial institution, jointly formed by POSCO and POSTECH, and has made significant contributions to the growth of numerous promising ventures. With a diverse portfolio spanning various sectors, including Media, BioTech, Semiconductors, Renewable Energy, FinTech, and Technology, POSCO Capital has been at the forefront of identifying and nurturing cutting-edge technologies. Some of the notable companies in which POSCO Capital has invested include Cafe24, AromaSoft, B&D Energy, and Applied Science, demonstrating its commitment to backing companies with high growth potential. With assets under management (AUM) exceeding 1.9 trillion KRW, the firm maintains a strong financial position to continue its support for innovative startups and tech enterprises. In addition, as of June, the corporate venture capital landscape in South Korea has seen an increase in activity, with several CVCs affiliated with general holding companies, including POSCO Capital, contributing to the dynamic innovation ecosystem. POSCO Capital remains a key player in this landscape, championing technological advancements and entrepreneurial success in the ever-evolving world of venture capital. AUM:  Over $1 billion Remarkable investments: MyRealTrip,  Vuno, Motion AI Smilegate Investment  has emerged as a prominent player in the venture capital landscape since its inception in 1999 as MVP Venture Capital, with a rich history of establishing and managing around 50 funds and backing approximately 400 companies. Operating as a venture subsidiary of the renowned Korean video game developer, Smilegate, the firm currently boasts diverse portfolio. It invests in a wide range of sectors, including health, biotech, ICT, travel, environment, content, and entertainment. The company has been a significant force in supporting gaming startups, with investments in companies such as MyRealTrip, Fount, BackPacker, Motion AI, and Seen Nine, solidifying its position as a leading investor in the gaming industry. With a keen eye for global opportunities, Smilegate Investment has fostered success in both Korean films and games, contributing to the growth and international recognition of these industries. Furthermore, the firm has expanded its horizons by venturing into private equity investments, particularly in sectors like environment, energy, manufacturing, and distribution, where it has strategically acquired companies that offer stable cash flows, thus diversifying its investment strategy. Smilegate Investment made its foray into the Indian market by investing in Bengaluru-based payments company Cashfree, providing the startup with a significant boost through a $5.5 million funding round. This marked the Korean firm's first investment in India, demonstrating its commitment to exploring and supporting promising startups on a global scale. The company's robust financial position is reflected in its current assets under management (AUM) of approximately over $1 billion. Notably, Smilegate, the parent company of Smilegate Investment, remains a stalwart in the mobile and desktop video game development and publishing industry, with annual sales of over $700 million. Mirae Asset AUM (2022):  $528 billion Remarkable investments:  Moloco, Lunit, Ridibooks Mirae Asset Ventures Investment is a distinguished financial powerhouse deeply rooted in South Korea and known for its extensive influence in both domestic and global markets. Established in Seoul in 1997 by Global Strategy Officer (GSO) Hyeon Joo Park, Mirae Asset has consistently been at the forefront of innovation and expansion within the finance industry. It has a rich history of pioneering financial products, including retail mutual funds, private equity funds, and real estate trusts, which have set industry benchmarks for their swift introduction. Mirae Asset Venture Investment invests in many companies that have the potential to lead the Fourth Industrial Revolution, including biotechnology, ICT, game, and semiconductor, as well as increases areas of investment, including eco-friendly foods, renewable energy, education, entertainment, and leisure. Mirae Asset ventured into the global market early on in 2003, defying initial skepticism, and has since evolved into Asia's leading asset manager. With $528 billion in assets under management as of the end of 2022, the firm has carved a significant niche in global markets, particularly through its successful management of exchange-traded funds (ETFs) and a diverse range of alternative and traditional assets. A notable milestone is its expansive network of 53 overseas offices spanning 17 countries across Asia-Pacific, Europe, the Americas, and the Middle East, which reflects its dedication to serving a wide range of international clients. Mirae Asset's global growth has led it to diversify its operations into investment banking, equity brokerages, insurance, and venture capital, making it a trailblazer in the Korean financial services landscape. Furthermore, Mirae Asset's foray into India's financial market since 2008 has been nothing short of remarkable. It has risen to become the 12th largest fund house in the country. Stonebridge Ventures AUM: Over $700 million Remarkable investments:  Krafton, SoCar, Zigbang, Rainist Stonebridge Ventures, founded in 2017 as a spin-off from Stonebridge Capital's venture capital investing arm, has continued to make its mark as a notable venture capital firm in Seoul, South Korea. Focused on seed to late-stage technology companies across various sectors, including consumer, enterprise, bio/healthcare, and fintech, the firm boasts a substantial asset under management (AUM) exceeding $700 million distributed across multiple funds. Stonebridge Ventures is distinguished by its CEO, who formerly led Kakao Ventures, a testament to the leadership's extensive experience in the venture capital landscape. The firm's impressive investment portfolio includes participation in series C rounds for Korean fintech startup Rainist, alongside investments in renowned companies like Krafton, SoCar, and Zigbang. In addition to its ventures in the tech sector, Stonebridge Ventures made headlines with its bid to acquire a controlling stake in Asiana Airlines, further diversifying its investment interests. Stonebridge Capital, from which Stonebridge Ventures originated, embarked on an independent journey in 2008, specializing in alternative investments. Over the past twelve years, it has expanded its investment coverage beyond venture capital into the realm of private equity. One of the most notable milestones in Stonebridge Capital's history dates back to 2012 when it successfully raised KRW 818 billion for investments in SK Incheon Petrochem, with significant contributions from major limited partners like National Pension Services and KDB. Stonebridge Ventures and its parent company continue to be pivotal contributors to the growth of innovative businesses in South Korea and beyond. Read More,
AJU IB Investment Investments
306 Investments
AJU IB Investment has made 306 investments. Their latest investment was in Kristin Company as part of their Series A on November 11, 2023.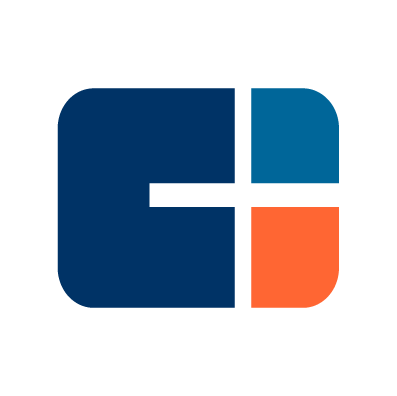 AJU IB Investment Investments Activity | Date | Round | Company | Amount | New? | Co-Investors | Sources |
| --- | --- | --- | --- | --- | --- | --- |
| | | | | | | |
| | | | | | | |
| | | | | | | |
| | | | | | | |
| | | | | | | |
| | | | | | |
| --- | --- | --- | --- | --- | --- |
| Date | | | | | |
| Round | | | | | |
| Company | | | | | |
| Amount | | | | | |
| New? | | | | | |
| Co-Investors | | | | | |
| Sources | | | | | |
AJU IB Investment Portfolio Exits
18 Portfolio Exits
AJU IB Investment has 18 portfolio exits. Their latest portfolio exit was Coreline Soft on September 13, 2023.
Date

Exit

Companies

Valuation

Valuations are submitted by companies, mined from state filings or news, provided by VentureSource, or based on a comparables valuation model.

Acquirer

Sources
| | | | | | |
| --- | --- | --- | --- | --- | --- |
| Date | | | | | |
| Exit | | | | | |
| Companies | | | | | |
| Valuation | | | | | |
| Acquirer | | | | | |
| Sources | | | | | |
AJU IB Investment Acquisitions
1 Acquisition
AJU IB Investment acquired 1 company. Their latest acquisition was Gugus on December 10, 2021.
Date

Investment Stage

Companies

Valuation

Valuations are submitted by companies, mined from state filings or news, provided by VentureSource, or based on a comparables valuation model.

Total Funding

Note

Sources
| | |
| --- | --- |
| Date | |
| Investment Stage | |
| Companies | |
| Valuation | |
| Total Funding | |
| Note | |
| Sources | |
AJU IB Investment Fund History
28 Fund Histories
AJU IB Investment has 28 funds, including 아주 좋은 Life Science 3.0 벤처펀드.
| Closing Date | Fund | Fund Type | Status | Amount | Sources |
| --- | --- | --- | --- | --- | --- |
| | 아주 좋은 Life Science 3.0 벤처펀드 | | | | |
| | AJU New Technolgy Industry Growth Fund | Diversified Private Equity | | | |
| | KoFC-Aju Pioneer Champ 2011-8 Venture Capital Fund | Multi-Stage Venture Capital | | | |
| | | | | | |
| | | | | | |
| | | | | | |
| --- | --- | --- | --- | --- | --- |
| Closing Date | | | | | |
| Fund | 아주 좋은 Life Science 3.0 벤처펀드 | AJU New Technolgy Industry Growth Fund | KoFC-Aju Pioneer Champ 2011-8 Venture Capital Fund | | |
| Fund Type | | Diversified Private Equity | Multi-Stage Venture Capital | | |
| Status | | | | | |
| Amount | | | | | |
| Sources | | | | | |
AJU IB Investment Team
2 Team Members
AJU IB Investment has 2 team members, including current Chief Executive Officer, President, Jung-Kyoo Yang.
| Name | Work History | Title | Status |
| --- | --- | --- | --- |
| | | Chief Executive Officer, President | |
| | | | |
| | | |
| --- | --- | --- |
| Name | | |
| Work History | | |
| Title | Chief Executive Officer, President | |
| Status | | |
Loading...